This post is part of a paid sponsorship by Shire Pharmaceuticals. All opinions are my own.
I was diagnosed with Attention Deficit Hyperactivity Disorder (ADHD) when I was 14-years- old. See for me, I didn't start showing symptoms of ADHD until middle school.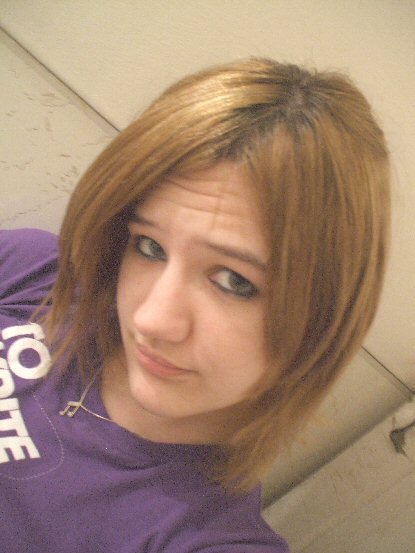 In middle school my teachers realized something was a little off – I got feedback that I would make careless mistakes in my work and it became a challenge for me in something I had always felt really skilled at – math.
I started to have trouble focusing for long periods of time and it got to the point where I couldn't focus long enough to finish a single equation. Once I started pre-algebra, which required many minutes to be spent on each problem, it got even worse and I really started to fall behind. Realizing something was off, my parents took me to see my doctor and I was diagnosed with ADHD.
It's important to remember that ADHD can only be diagnosed by a trained healthcare professional. Did you know that ADHD is a chronic condition which includes symptoms of inattention, hyperactivity, and impulsivity? Having those symptoms can make life at home, work, school or even social settings a struggle.
I feel like ADHD is still very much misunderstood and people sometimes think that if someone has ADHD they are lazy or careless. This couldn't be farther from the truth for me. I'm a hard worker and I always strived to be the best student I could possibly be. I'm certainly not alone in struggling with my symptoms. An estimated 10.5 million adults and 6.4 million children in the U.S. are currently living with ADHD, which means you probably know someone who is impacted by ADHD.
There are many ways to manage your ADHD symptoms, including behavioral intervention, counseling, and/or medication. At the time of my diagnosis years ago, my options were relatively limited. However, now there is an extended-release option called MYDAYIS® (mixed salts of a single-entity amphetamine product), which has been approved for people ages 13 years and older. It is important to know that Mydayis is not for children 12 and younger. For those who seek improvement in ADHD symptoms, this can be an option to discuss with your doctor. Keep in mind that medication is not appropriate for all people with ADHD.
Remember, Mydayis and other stimulant medicines have a high chance for abuse and dependence. Your doctor should check you or your child for signs of abuse and dependence before and during treatment with Mydayis. It is important to know that Mydayis is a federally controlled substance because it contains amphetamine. You can find more important safety info below.
Learn more about Mydayis at mydayis.com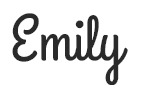 S37403 04/18
Hi there! I am Emily Evert, the owner of Emily Reviews. I am 25 and live in a small town in Michigan with my boyfriend Ryan and our two pugs. I have a large family and I adore my nieces and nephews. I am a calorie counter who loves soda. I budget to save money so I can spend it on my dogs. I love reading memoirs, and learning about child development and psychology. I love watching The Game of Thrones, Teen Mom, Sister Wives and Veep. I like listening to Jason Isbell, John Prine, Kris Kristofferson and Blue October. I created Emily Reviews as a creative outlet to share my life and the products that I love with others.
This post currently has no responses.