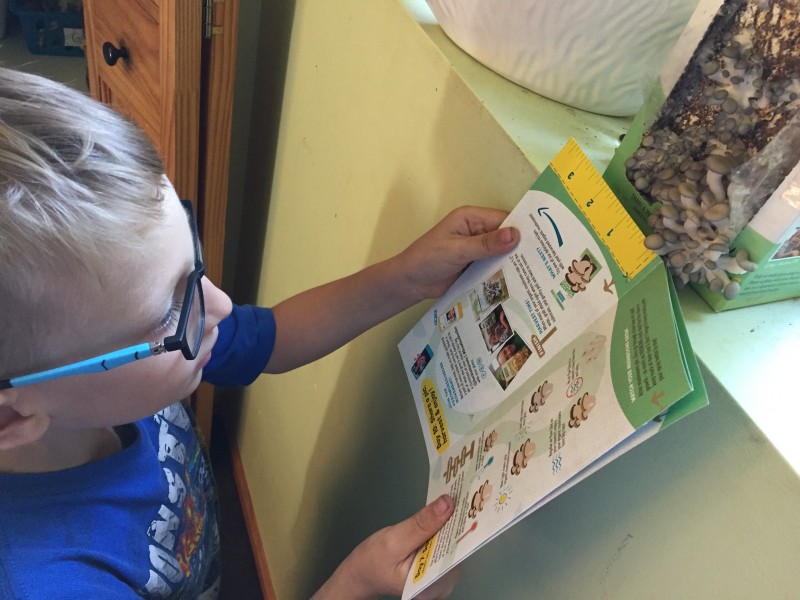 Thank you to Back to The Roots for providing me with product in exchange for review purposes. All opinions belong to me. 
As my kids grew I always found it important to discuss with them where the food on their plate came from. When we were eating meat, it was explained and when we ate eggs we explained where they came from as well. When we switched to a whole food plant based vegan diet some of that explaining went out the window. We just chalked it up to farms and didn't feel it needed more. Boy was I missing so much of the picture in that thought.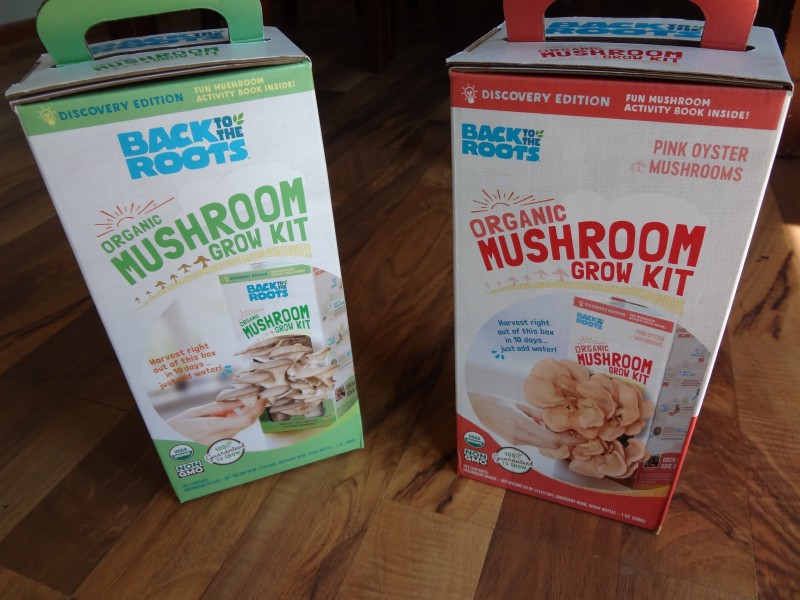 I found the company
Back to The Roots
and I fell in love. As a vegan diet family we eat so many mushrooms! I know there are so many varieties but you mostly hear about what you shouldn't eat out in the wild and I just never thought about it beyond that point. When I saw Back to The Roots display at a local store I knew I had to get in touch to share with you guys about such a cool concept.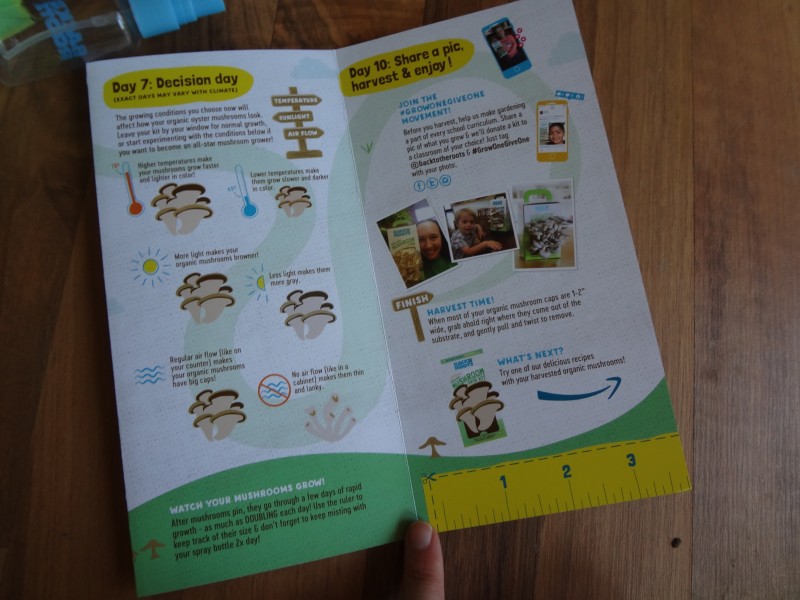 Back to The Roots is making it easy to grow things that seem difficult. I would have never imagined that growing my own oyster mushrooms could be so easy and I never would have thought that it was so problem free!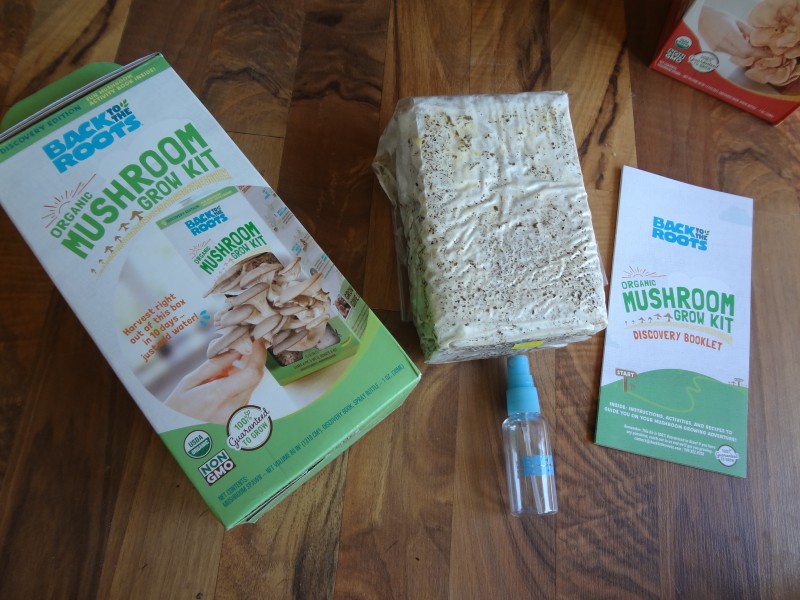 We open that package to find only minimal things we're needed for the process. We also found so much education upon and within the package which was so cool!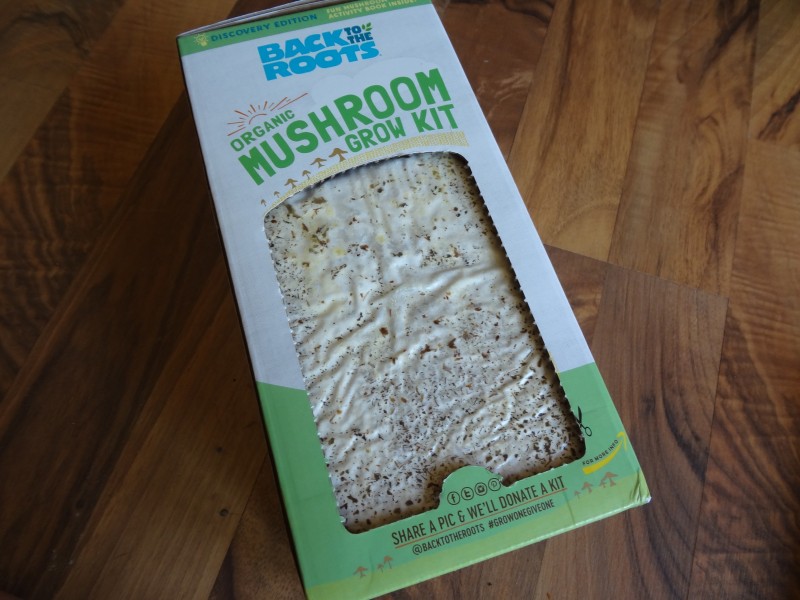 The kit was as easy to get started you just needed to open the plastic up and soak the face open side in water for 6-8 hours.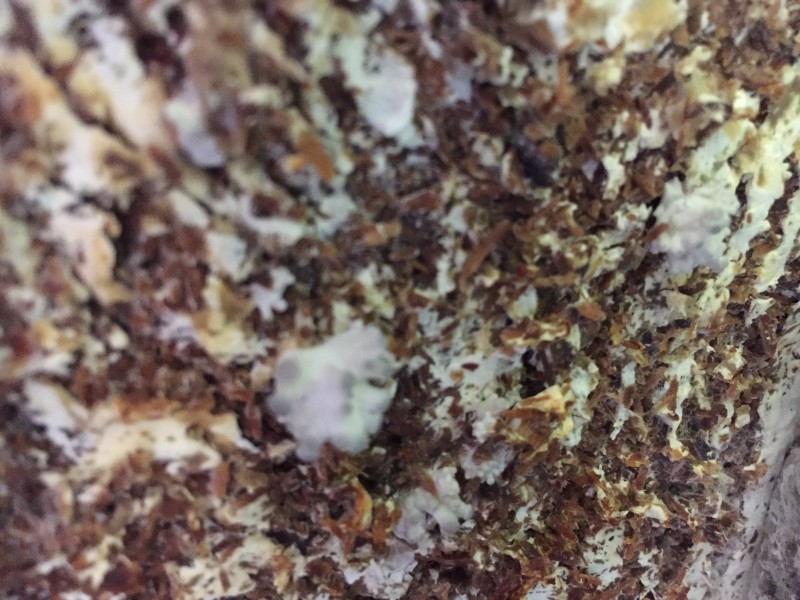 Now I'll admit the first three days I was loosing hope but still watering like instructed. There wasn't a lot of change but I knew environment could effect them so much so I pushed on. We finally started to see tiny clusters forming.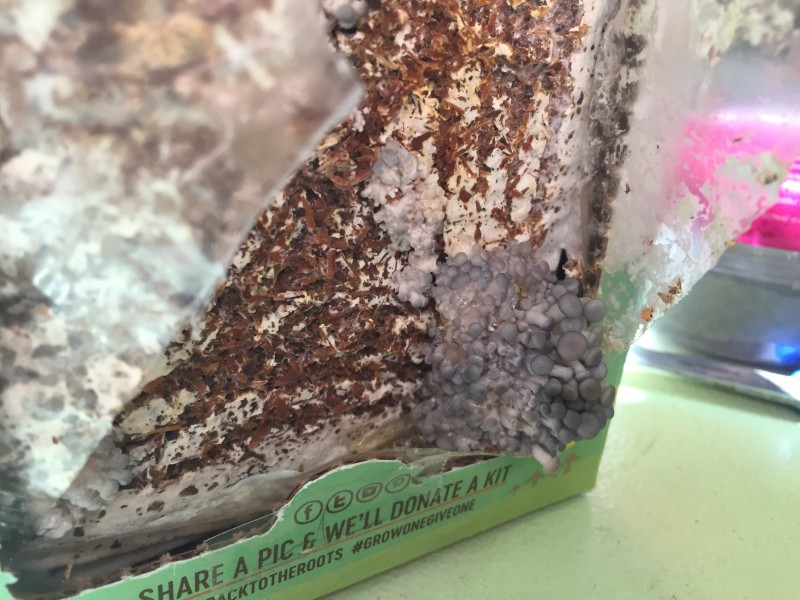 Wow by day 4 it was a night and day difference and it continued that way every single day afterward.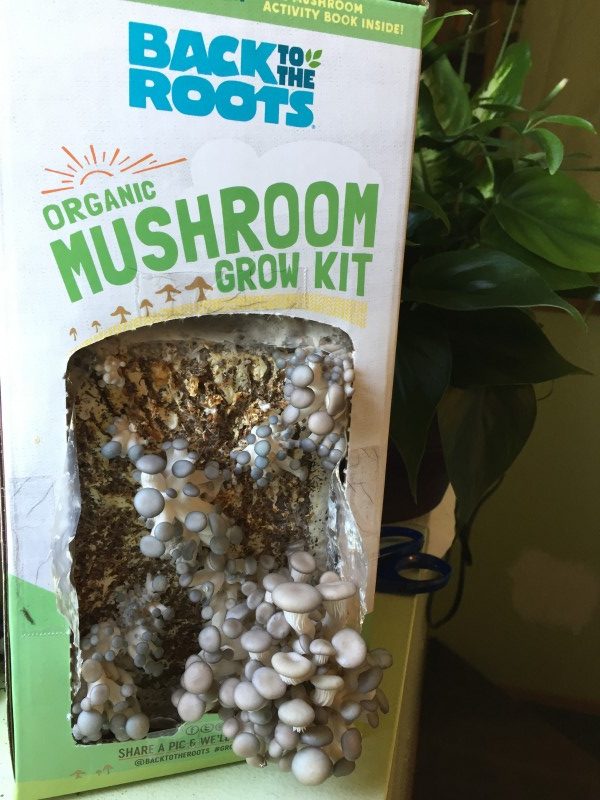 We constantly kept waking to new and fun changes. It was so empowering to know that we could grow these awesome and incredibly healthy "fun-guys"
Harvest day came around and that was just as simple! I do recommend harvesting as soon as you plan on using because we waited a couple days storing them in the fridge and they did begin to wilt.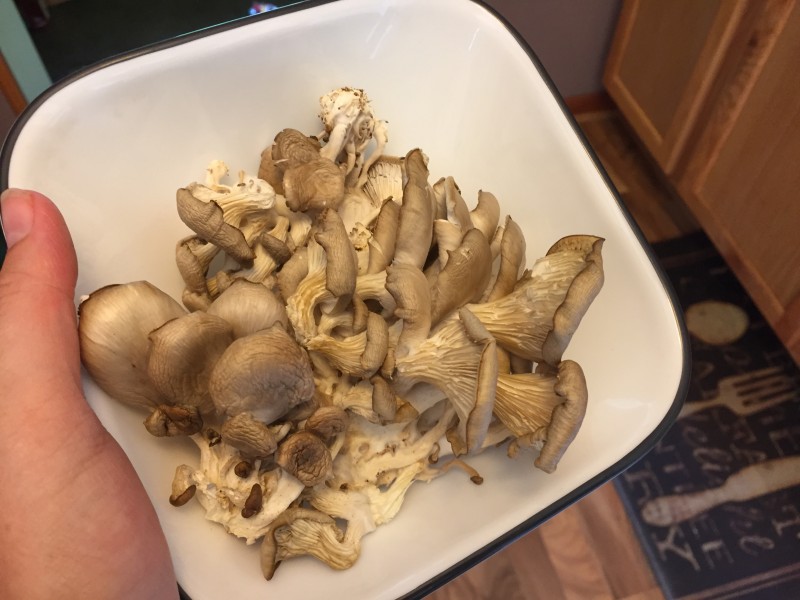 We have never tried oyster mushrooms before so we did a very basic pan fry to with some salt and pepper to really get the chance to taste the oysters flavor. They were so good! We seriously can not wait to grow more! The cool part is that you can try your green thumb and try to get the bag to sprout a second batch, how cool is that? Check out
Back to The Roots
to get your own family back to the roots of growing and tending some of your own foods with no yard space needed!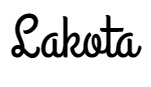 I am a stay at home mother of two, who loves to create in every form, from cooking, to henna, to painting or sculpting, creating with my hands is my passion! I love to dance and let loose when the music flows right. Being outside is a special kind of therapy I think humans need more of as well as mindfulness! I love all things new and adventurous and am always looking to experience more of life 🙂
This post currently has one response.