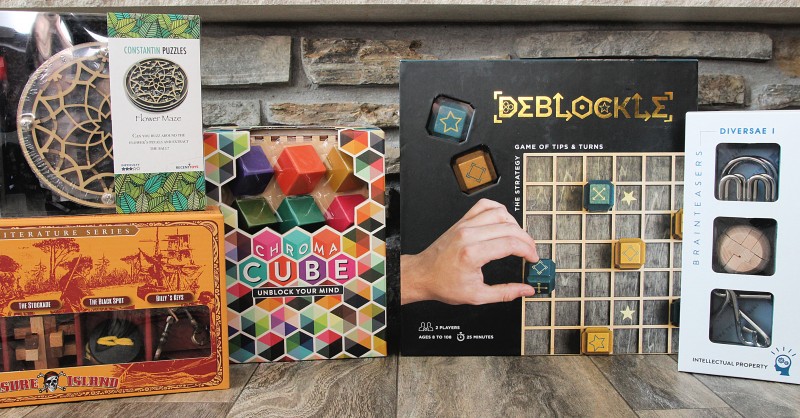 I received product from Project Genius to facilitate this post.  As always, all opinions are my own.
Are you looking for unique gifts that are designed to inspire and simulate the brain this Christmas?  If so, look no further than Project Genius.  They are a company focused on the curation of the best quality puzzles, timeless design, modern sophistication, and most importantly, the opportunity for each of us to discover our capabilities for ourselves.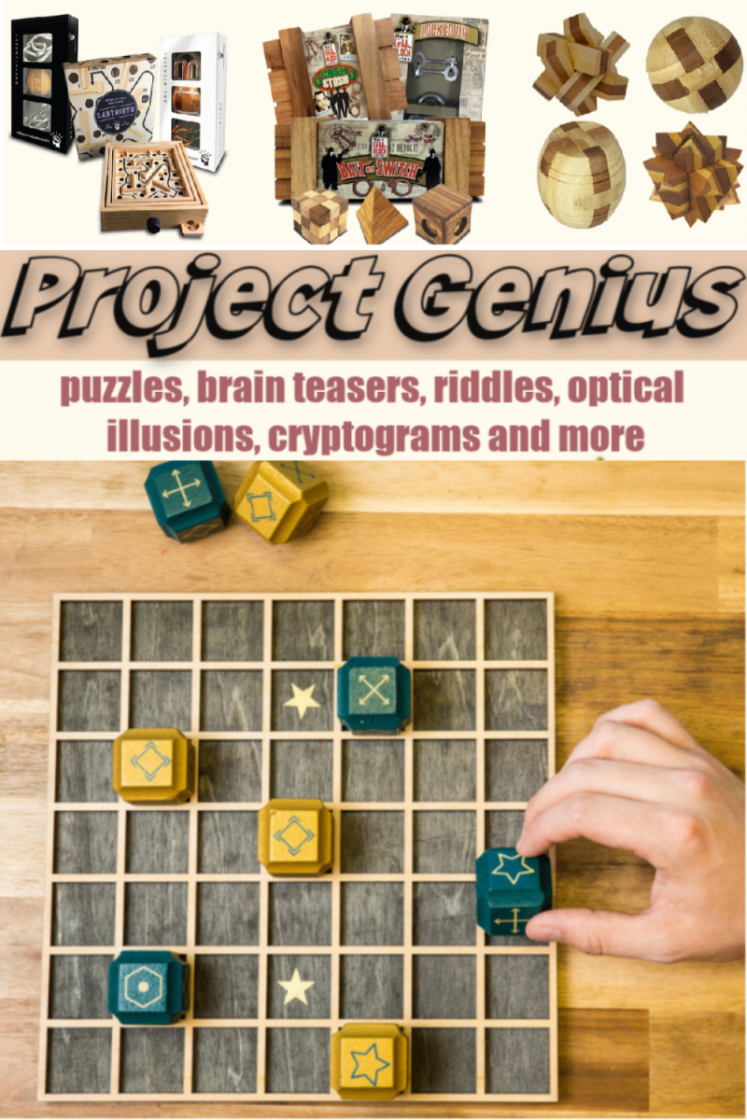 Project Genius – Ultimate Puzzles, Brain Teasers, Riddles, & More
Are you ready to discover your inner-genius with Project Genius' daily offerings of puzzles, brain teasers, riddles, optical illusions, cryptograms, and more?  I'm excited to share the ones I've chosen to get my kids for Christmas this year!  They love brain puzzles so I know these will be a hit.
Classic Literature Series – Treasure Island
Want to pair a book and a gift together to help enthrall a child with reading?  Well, Project Genius actually has a literature series to help do just that! Transport yourself into another world with these classic metal and wood puzzles that are inspired by the timeless literary masterpieces we have all come to love.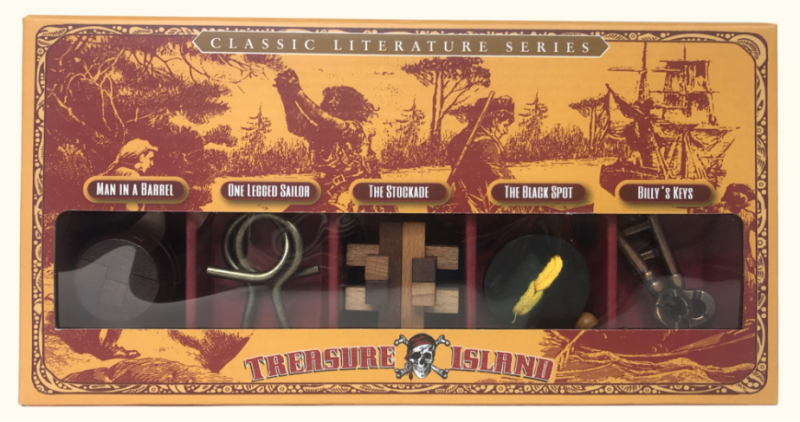 Each set comes with 5 puzzles that represent an important artifact or character from the book.  To tie it all together, the back of each box includes quotes from the story that connect to their corresponding puzzle.  My oldest son loves Treasure Island so I grabbed this awesome 5-piece puzzle set for him.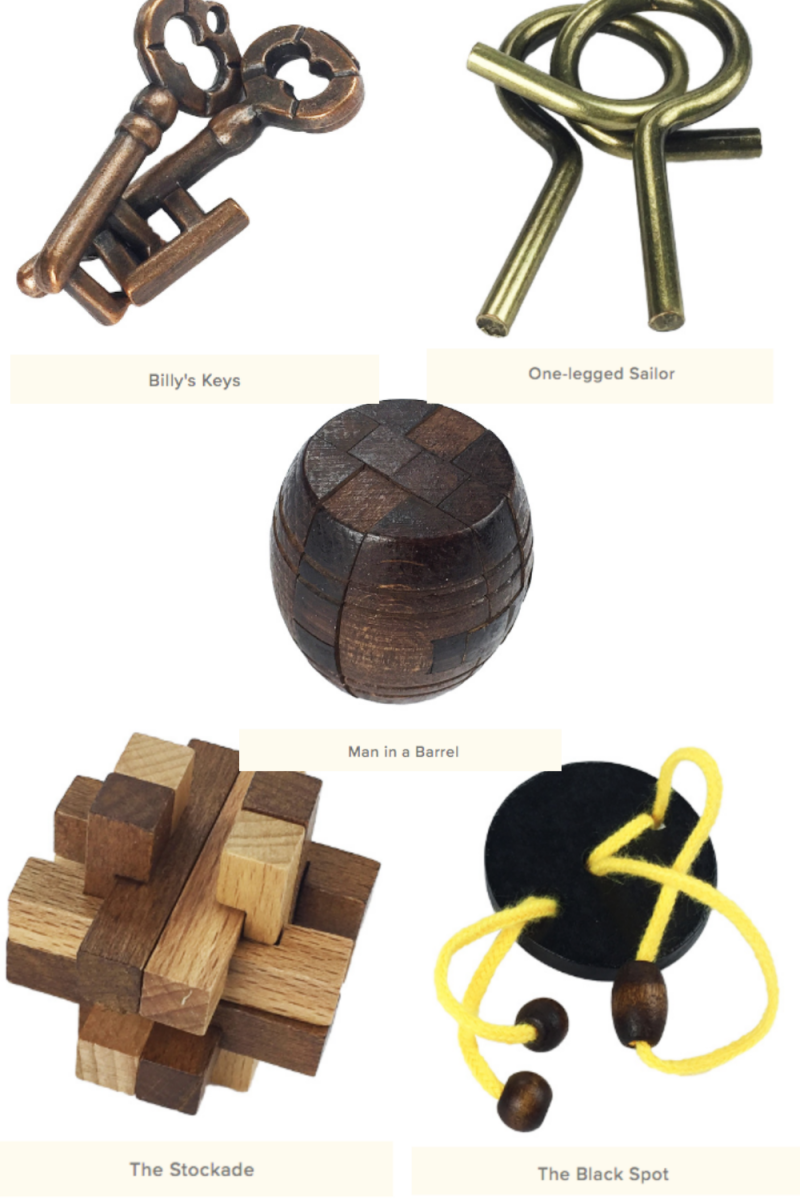 With a variety of difficulty levels, I know he'll be enthralled with this fun puzzle set.
Deblockle
Do you have a game teaser fan on your list this year?  Then this strategy game of tips and turns is just the thing. Deblockle is a brand new, two player, casual strategy game of tips and turns.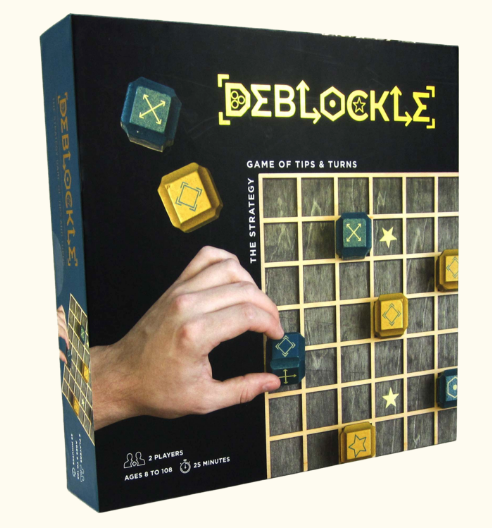 Players take turns tipping their blocks into adjacent squares and then moving them across the board.  Beware, there are size different ways to move on every block!  If you are the first player to successfully remove all of your blocks by maneuvering them onto the final square on the board, you win!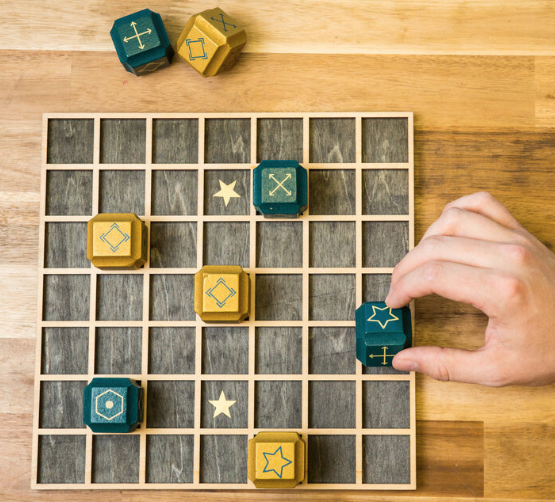 This fun game can be played in about 25 minutes and is geared for ages 8 and up.
Constantin Puzzle Flower Maze
This laser cut intricately designed puzzle is sure to be a talking piece in your living room.  Carefully work to navigate the ball bearing through one end of the star pattern to the other.
If you're on the hunt for a fun physical activity to stimulate the brain, this puzzle from the mind of Jean Claude Constantin may just be the answer. Made with wood and acrylic, it ships in a plywood box that makes for a striking presentation if you're gifting it to someone.
Working out a solution to any of Constantin's puzzles will hone your spatial reasoning skills and help you envision 3-dimensional objects in your mind.
Intellectual Property Brain Teasers
These classic metal and wood puzzles have been given a sleek and modern new look which makes them the perfect gift for a variety of ages, including those adults!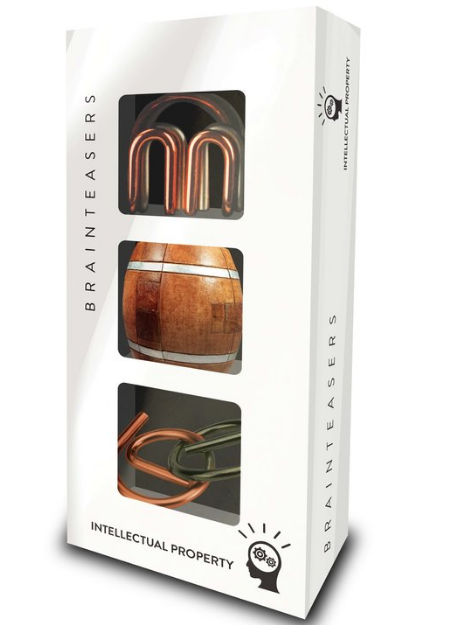 We all have Intellectual Property, that six-inch space between your ears!  And these puzzles are made to help stimulate that brain!
Chroma Cube Logic Game
Chroma Cube is one of those deduction puzzles that challenges solvers to use their deductive reasoning skills by showing the position of some color cubes, and giving clues that can be used to deduce where the other colors go.  This one-player game is eye-catching, beautifully made.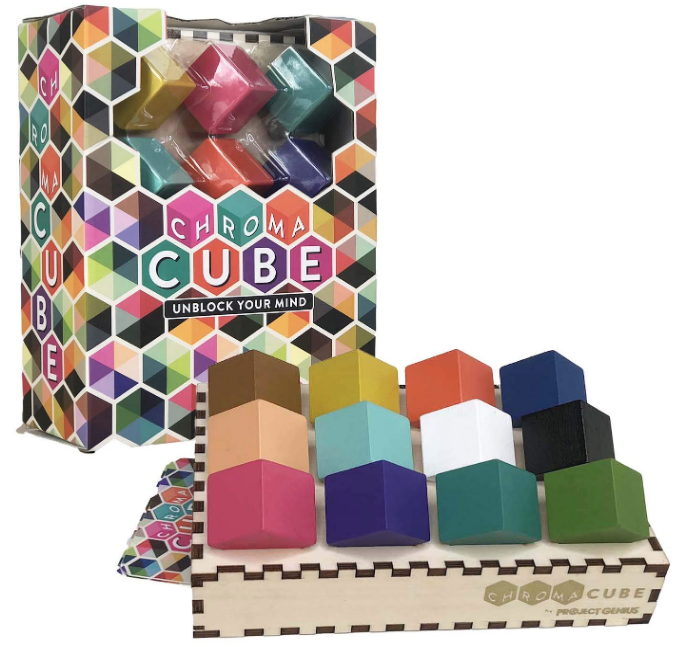 The first few puzzle cards in this 25-card set offer easy puzzles that can be solved quickly and make great puzzles for kids, but each puzzle gets harder and will make challenging puzzles for adults.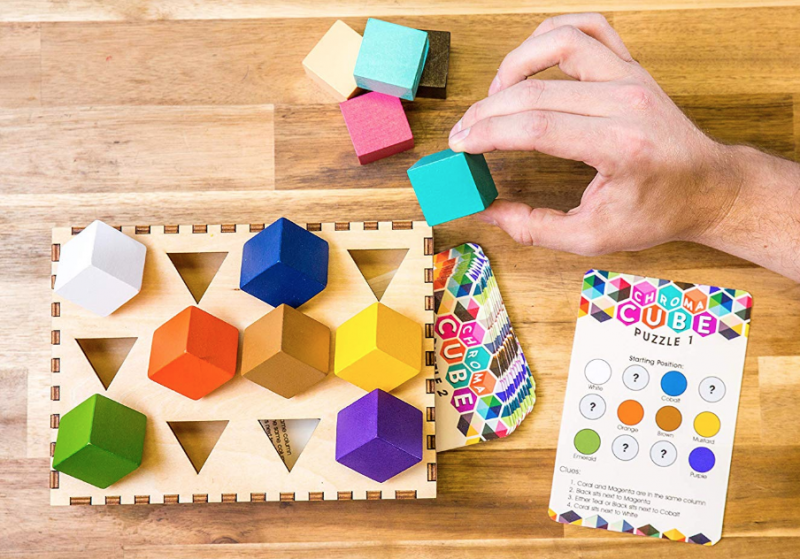 The 12 wooden cubes sure do look innocent enough while sitting in their tray.   But try figuring out what cube belongs in which spot can become quite the challenge. Try to decipher the cryptic cubes on any of the 25 puzzle cards that accompany this set to determine how the colors should be arranged. If you're stumped, don't worry!  You'll find the answers to each puzzle on the back of the card.
So which brain boosting Project Genius gifts do you want this Christmas!?
Connect With Project Genius
Website / Facebook / Instagram

Win It:
One lucky Emily Reviews reader will win their very own Project Genius Deblockle and Chroma Cube!  Open to the Continental US only, just enter the widget below for your chance to win.  Good luck!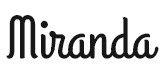 I'm a city girl turned country by my awesome husband and we have three busy boys and two darling daughters. I love spending time with my family, reading Karen Kingsbury novels, and catching up with friends while our kiddos have play dates. I'm blessed beyond measure and can't wait to see what God has in store.
Follow Miranda on Pinterest | Twitter| Blog | Instagram
This post currently has 4 responses.