Have you ever gone on a trip and upon your arrival discovered that your personal care items had exploded all over the inside of your bag. Agh, I have! Before we leave on our big family trip, I wanted to make sure that dreadful explosion didn't happen to us. I was in search of travel containers that would hold and keep my products securely contained. I had about given up. Then, while visiting our local travel agency, I discovered GoToobs from humangear.
Humangear located in San Francisco, was started in 2007. Their mission was fairly simple; they wanted to create products that would help us enjoy life.  Humangear currently offers GoToob, GoTubb, GoCup, capCAP, and Paww.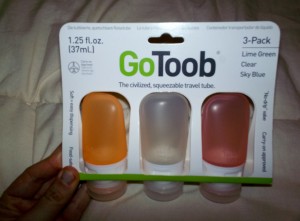 For my review, I received a set of medium sized (1.25 oz.) GoToobs.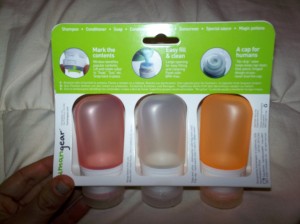 GoToobs are the ultra-travel tubes. They are made with durable and pliable silicone. They are TSA approved for flight, FDA food safe and are 100% BPA and PC free.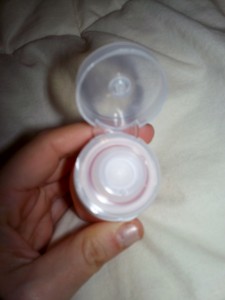 GoToobs are equipped with a no-drip top to help keep your hands clean when dispensing product. They have a wide tube opening making filling them easy. Simply take off the lid and poor your product inside. As you are putting the lid back on, you can use the ID ring to label your product- soap, lotion, shampoo, conditioner or write an ID.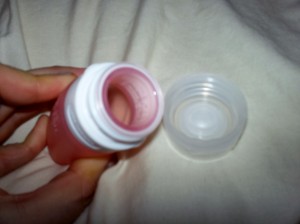 I filled our GoToobs with shampoo, conditioner, and body wash. However, you could also use them for lotion, sunscreen, food condiments, and much more. Before you fill, humangear suggests you check the list of products that do not work well with GoToobs.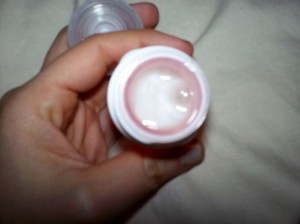 Like humangear says, accidents do happen so it's a good idea to carry your GoToobs in a zip top bag just to be extra sure you are protected.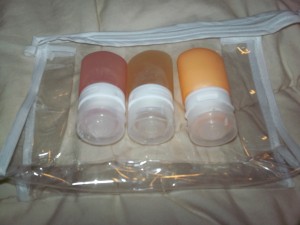 I suggest purchasing and taking GoToobs on all of your adventures. They are on my must-have travel product list.
Humangear is on facebook.


4 Responses to "Humangear GoToob Review"