Last weekend, I did something I haven't done is years…I went swimming! While we were on vacation, we had a chance to visit a water park. I knew in advance that we would have access to a pool so I packed a new swimsuit. I felt uneasy as I put on my swimsuit but I did it! I actually wore a swimsuit in public. I had a BLAST swimming and spending time with my family. I could not have had that memorable experience had it not of been for my hard work with Nutrisystem. I thank Nutrisystem for helping me create that memory which I will forever cherish. Read more...
As people are becoming more aware of the food they eat, and what's in it, people are also becoming more aware of the food their pets eat. Unfortunately, a lot of pet food is made with unhealthy, poor quality ingredients, and this is especially true with dog treats. Lots of dogs treats are the equivalent of junk food. I have a miniature pinscher/pomeranian mix that I adore, and I try to make sure that her food and treats are actually healthy, and do not contain any unhealthy additives, or unnecessary ingredients. So when I heard about DOGSWELL Jerky Bars, an all-natural healthy treat for dogs, I knew I had to try them! Read more...
I seem to have trouble keeping the screens on our electronic devices clean. Do your kids ever get ahold of you iPhone, iPad, or other touch screen devices? Or how about when your makeup smudges onto your phone? Even the oils on our fingers rubs off onto our devices as we use them on a daily bases. Not to mention, I'm usually quite embarrassed to pull out my iPad without making sure that my 2 year old wasn't eating and playing it at the same time again.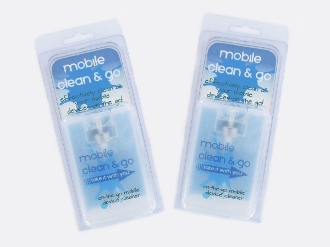 Read more...
Thank you to Kimberly Sentek for providing me with a copy of her brand new book "Oh Brother! A Nico and Tugger Tale", free of charge, for review. These are my own honest opinions.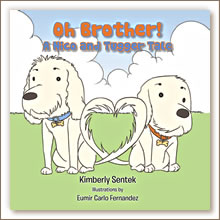 Read more...