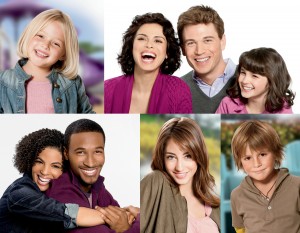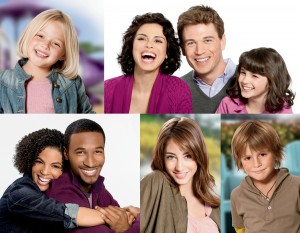 With kids heading back to school and the seasons changing, most people look to get a haircut around September. I know I usually do. For families, the cost can really add up when you have to pay $15+ per haircut. I have had a few bad haircuts that were professionally cut in my lifetime (most recently back in December, ugh!) so I try to visit the same salons each time after I have a successful cut done. This way, I'm less likely to end up with a bad haircut. Both times where I've been unhappy with my haircuts, I was visiting a new salon for the first time and neither time did I go back after the bad cut. However, because I tend to limit myself to visiting a single salon each time, I end up paying extra for my haircut because I don't shop around for the best price but instead just pay whatever my salon requests.

Thankfully, from now through the end of September, tons of salons across America are offering haircuts for $7.99 or $9.99 with this coupon-a-thon haircut coupon. My regular place charges me $15.99 and I know some places are even more costly. I love that this coupon allows me to save 50%! The list of participating salons covers more than 4,500 places and includes locations in the US, Canada and Puerto Rico! I was thrilled to see my favorite place (SmartStyle) listed, as well as Ryan's favorite salon chain as well. If you don't have a printer, you can use your mobile phone to download the coupon and simply show it to your stylist to redeem it.
Win it: A $20 gift card that is good for use at participating locations that belong to the following companies:
Best cuts, BoRics, Cool Cuts 4 Kids, Famous hair, Fiesta Salons, First Choice Haircutters, Head Start Salons, Hairmasters, Holiday Hair, Island Haircutting Co., MasterCuts, Saturday's, SmartStyle (inside walmart supercenters), Style America, TGF and Hair Salons.
To enter: Fill out the giveaway tools form below before 11:59pm EST on 9/20.
Loading Entry-Form…
…



Hi there! I am Emily Evert, the owner of Emily Reviews. I am 28 and live in a small town in Michigan with my boyfriend Ryan and our two pugs. I have a large family and I adore my nieces and nephews. I love reading memoirs, and learning about child development and psychology. I love watching The Game of Thrones, Teen Mom, Sister Wives and Veep. I like listening to Jason Isbell, John Prine, and other alt-country or Americana music. I created Emily Reviews as a creative outlet to share my life and the products that I love with others.
This post currently has no responses.