*I was provided with a Dyson vacuum. All opinions are my own.
Back in mid/late January I moved into a new apartment that is actually a split house that we rent half of and another couple rents the other half of. It's bigger than our previous apartments were, with two big bedrooms as opposed to one medium sized bedroom. One of the bedrooms is carpet, but the other bedroom, the living room, kitchen and bathroom are all laminate. The bedroom that does have carpet is a dark blue carpet that shows our fawn colored pugs' hair really badly. I noticed with my previous vacuum that even after going over the carpet multiple times in each area, there would still be hair stuck in the carpet if I got down and really looked. I had heard that Dyson's line of animal vacuums were great for pet owners so I was excited to try out the Dyson DC65 Animal vacuum that was just released in 2014 and is now available at Best Buy. Originally I thought it would be perfect for our bedroom, but then I learned that the Dyson DC65 cleans better than any other vacuum across carpets and hard floor! So, after learning that I could use it on my whole apartment I was even more excited. It had never even occurred to me to use a vacuum on hard floor before, but I love that Dyson has realized this need and has designed the DC65 to work on multiple surface types because 75% of homes in the US have both carpet and hard flooring.


Curious about the improvements for the newest Dyson model compared to the older ones? Here are a few facts about the DC 65:
The brush bar power has increased power by 25%.
The new combination of bristles dig deeper into carpet to remove more dirt.
Remodeled airflow helps remove more dirt, dust and allergens.
180AW of suction (vs. 160AW in DC41)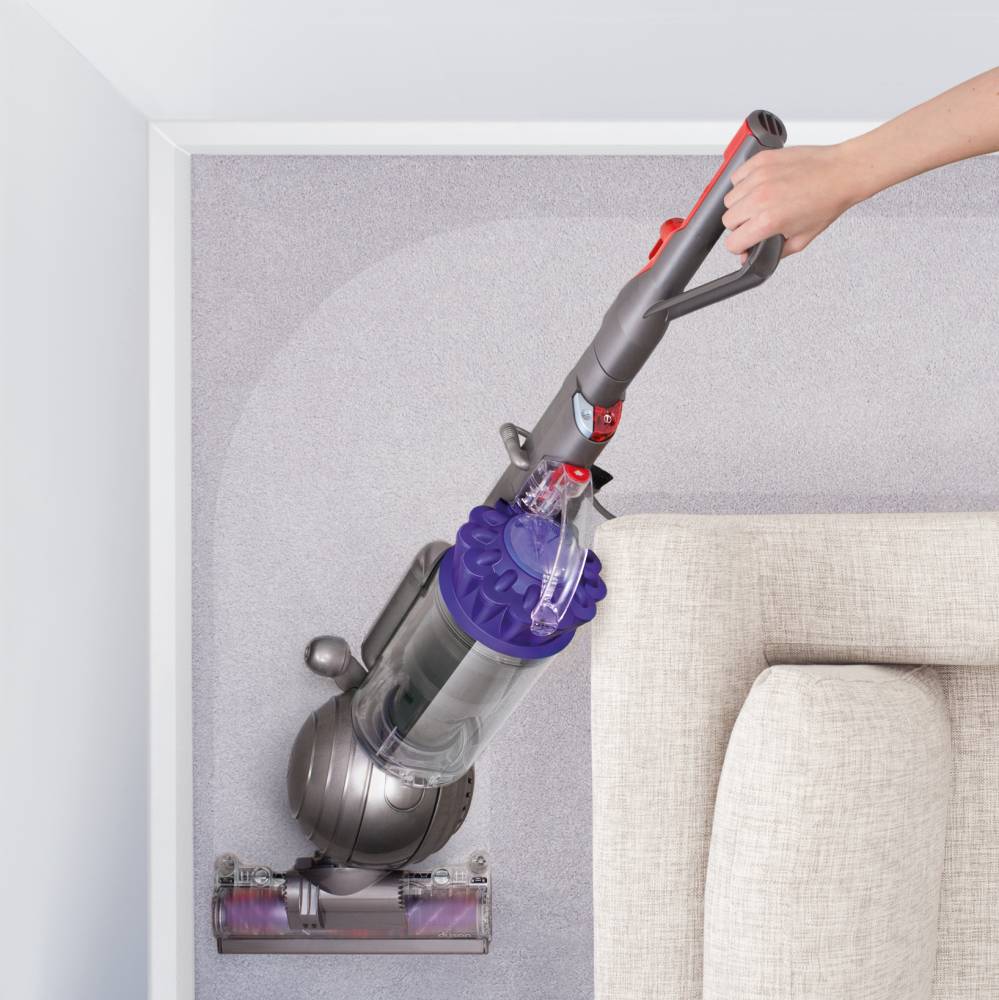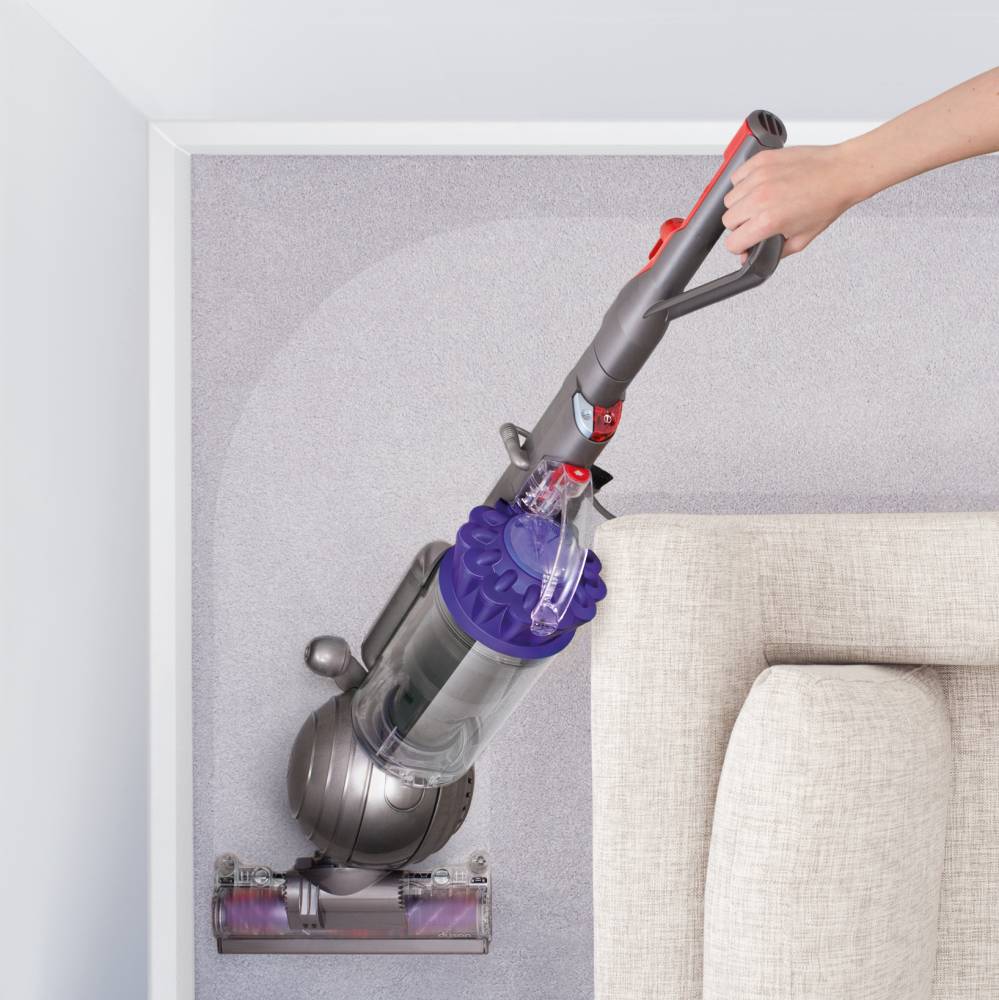 I had heard that one of the best ways to test a new vacuum is to use your old vacuum to clean your carpet and then use the new vacuum afterwards. If the new vacuum picks up dirt that your old one didn't get, that means it's a better vacuum. I was excited to see a lot of dust/dirt come out of our bedroom carpet after using my previous vacuum. After I was done with the DC65 I got down on my hands and knees to look at the carpet and I couldn't find any dog hair except right along the base boards (under the rim, really) where I hadn't used the hose yet but I was really thrilled with how it did. I had never owned a Dyson before, so I can't really compare to previous models but I have really been enjoying the DC65. I had already seen the commercials about the 'ball' aspect of Dyson vacuums but it didn't seem like that big of a perk to me – I think because I didn't realize that the rounded turning combined with the great suction means that you can greatly decrease or even minimize the "back and forth, back and forth" aspect of vacuuming. The suction means that I don't have to go over the same spot three or four times each, and the rounded turning means I can just keep going forward, so the whole process of vacuuming feels different. I didn't realize how much I disliked the 'back and forth' aspect before but vacuuming with the Dyson feels more productive and less chore-like as a result. I now understand why people like Dyson's enough to accept them as birthday or holiday gifts, even though it seemed strange to me before. They make the process of cleaning just feel better all around.
Have you ever owned a Dyson – do you plan to purchase the Dyson DC65 Animal Vacuum?




The reviewer has been compensated in the form of a Best Buy Gift Card and/or received the product/service at a reduced price or for free
Hi there! I am Emily Evert, the owner of Emily Reviews. I am 28 and live in a small town in Michigan with my boyfriend Ryan and our two pugs. I have a large family and I adore my nieces and nephews. I love reading memoirs, and learning about child development and psychology. I love watching The Game of Thrones, Teen Mom, Sister Wives and Veep. I like listening to Jason Isbell, John Prine, and other alt-country or Americana music. I created Emily Reviews as a creative outlet to share my life and the products that I love with others.
This post currently has 6 responses.