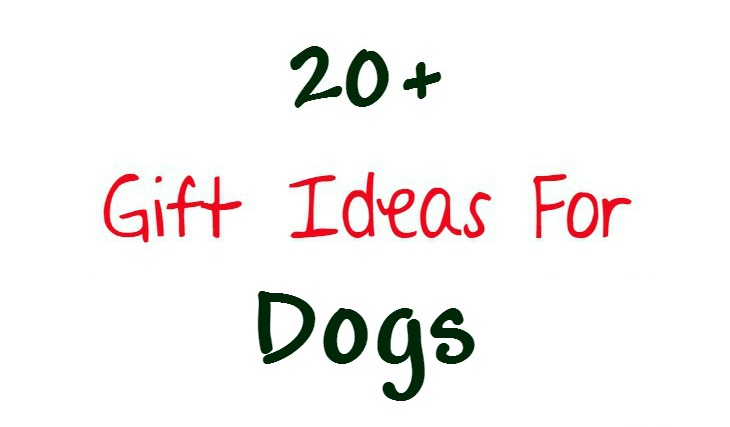 Emily Reviews writers are provided products for inclusion in the holiday gift guide. There are affiliate links in this post.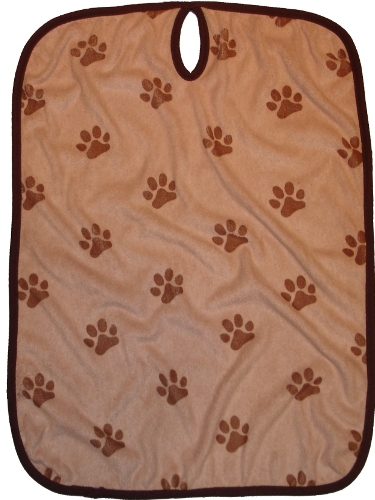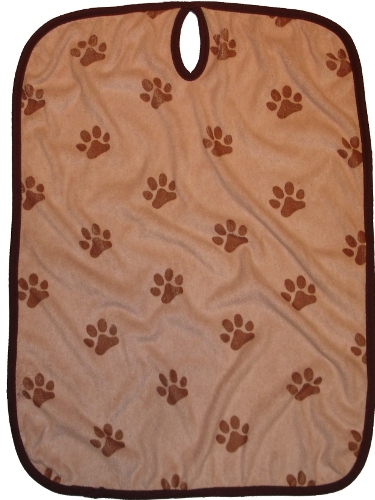 Luv & Emma's Dry Pet Towels. These are towels designed for helping you clean your dogs' paws when they come inside. They are designed with a loop that fits around your doorknob so it's always there and ready to go. Whenever your dog comes in with wet, muddy or snow-covered paws you will be ready to wipe them off to avoid having to scrub your carpet or mop your floors. The towel is available in two sizes.
Buy it: Luv & Emma or Amazon.com.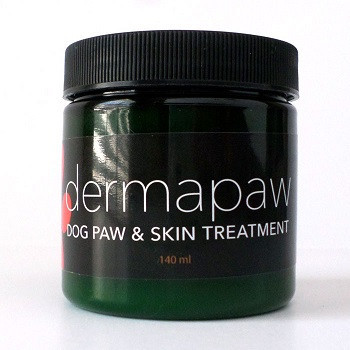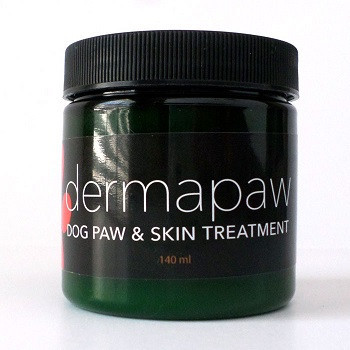 Dermapaw skin care for itchy dogs. This is a 100% non-toxic skincare product for dogs. It contains many natural ingredients that you'll recognize from natural lip balm, lotion, etc for humans like shea butter, essential oils and beeswax. It's safe if digested so you can use it on paws (a common source of skin irritation for dogs) because it won't harm your dog if they lick it off. Great gift for dogs who itch and scratch or lick their paws.
Buy it: Dermapaw.com.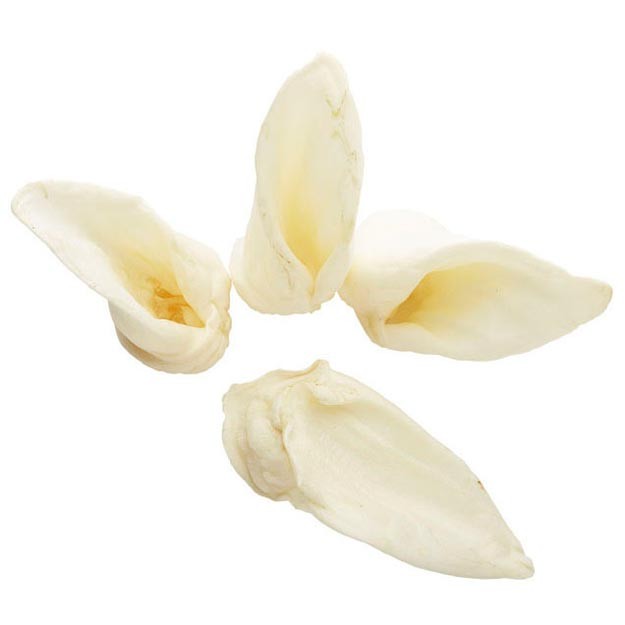 Lamb ears daw chews from Pawstruck. My dogs love all forms of chews but lamb ears from Pawstruck have been a particular favorite recently. They're smaller than regular pig ears making them great for a small snack for bigger dogs or a long lasting chew for smaller dogs. You can order any amount that you like even odd numbers like 7 or 13 and they'll arrive in a single packaged bag.
Buy it: Pawstruck.com.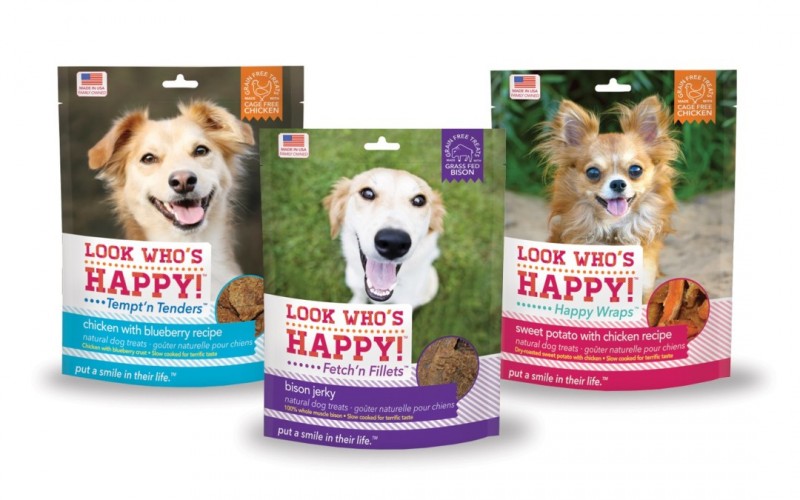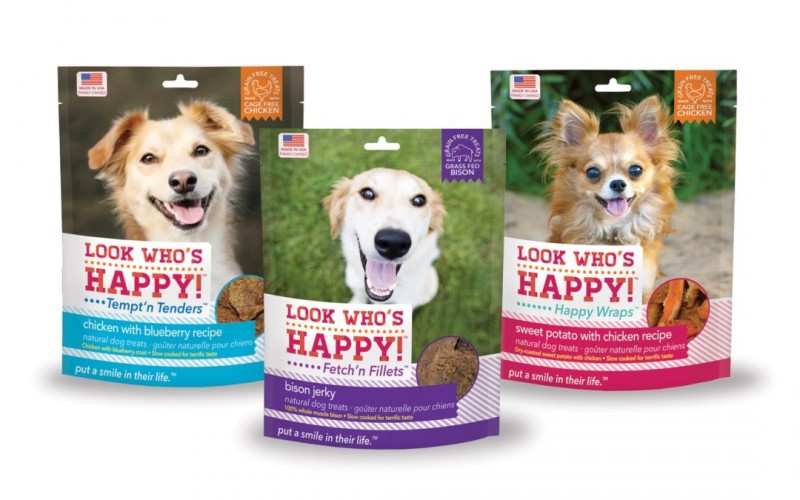 Look Who's Happy natural dog treats. These are made with naturally riased meats, cage-free poultry without antibiotics or hormones and high quality fruits and veggies. Their ingredients are sourced from the US, Canada and New Zealand only. The treats are made in the USA. Their line includes Fetch'n Fillets (jerky), Tempt'n Tenders (dog treats that combine protein and fruits or veggies) and happy wraps (carrot or sweet potato wrapped in cage free chicken or turkey).
Buy it: Amazon.com or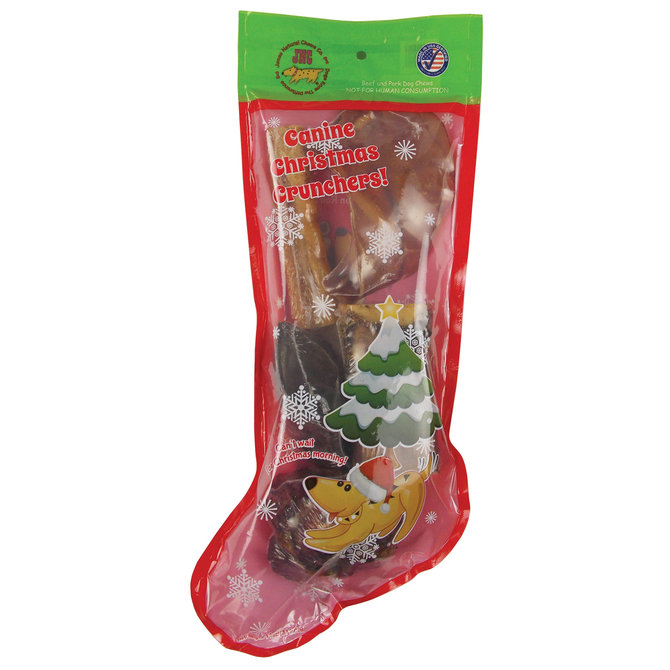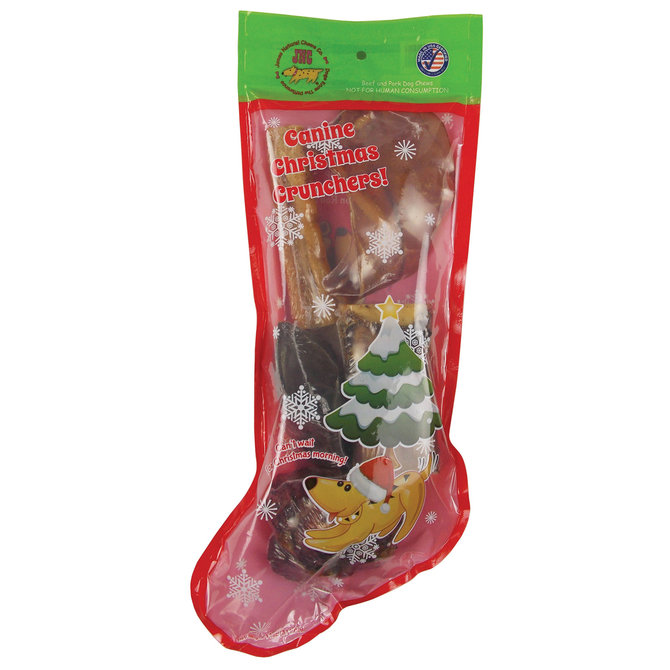 Want a quick and easy stocking for your dog? Jones Natural Chews makes Canine Christmas Crunchers, which are stockings for dogs that are already filled with goodies. Each stocking includes a beef hoof, a pig ear, a beef knee cap, a 4″ beef center bone and a 5″ pork bacon roll. My dogs love each of these types of chews and I the chews work for dogs of most any size.
Buy it: Amazon.com.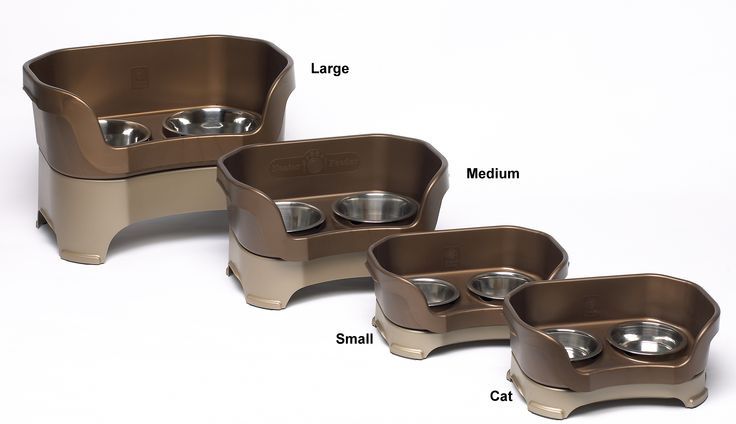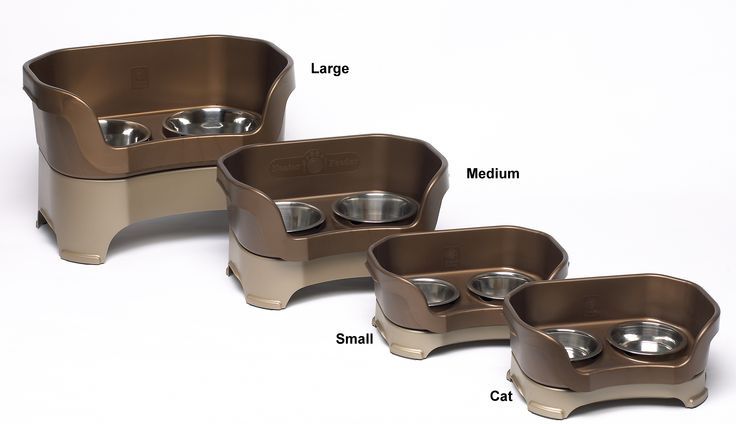 Neater Pet Brands offers a variety of products including their Deluxe Neater Feeder Line.  No more worrying about messy floors and spills with this great elevated pet feeder.  Messes are contained while spilled food stays on top and spilled water filters underneath to the tray below.  Top with a bow and some of your pet's favorite food for a great Christmas gift.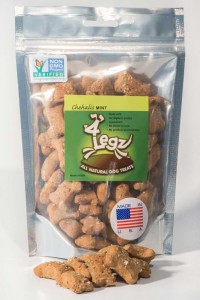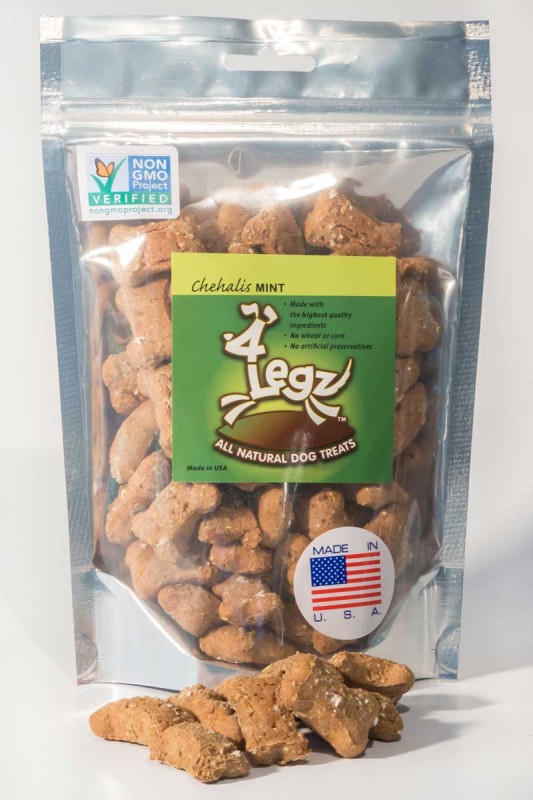 Four-legged family members want to be included in the holiday fun. 4Legz carries a fresh line of all natural NON-GMO dog treats. Chehalis Mint treats  are made with mint grown in the Pacific Northwest. In addition to fresh mint oil, the treats are made with organic flour, organic oats, canola oil, rosemary and ginger. 4Legz treats come in six flavors.
Buy It: www.4Legz.com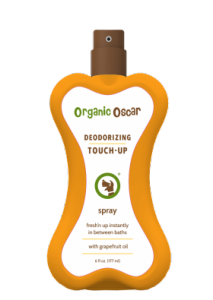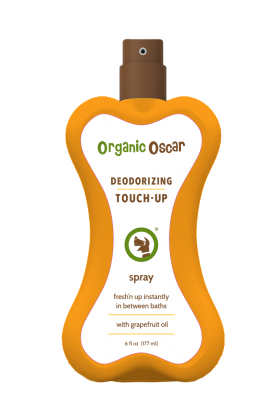 Organic Oscar offers organic grooming products for dogs and cats. One of my favorite products they carry is Deodorizing Touch Up Spray. This spray is a quick way to freshen your pet. It is a gentle formula and works well from head to tail. Organic Oscar is a great gift for your pets.
Learn more in my Organic Oscar review.
Buy It: www.organicoscar.com or Amazon.com.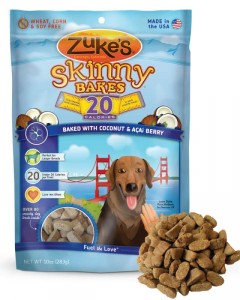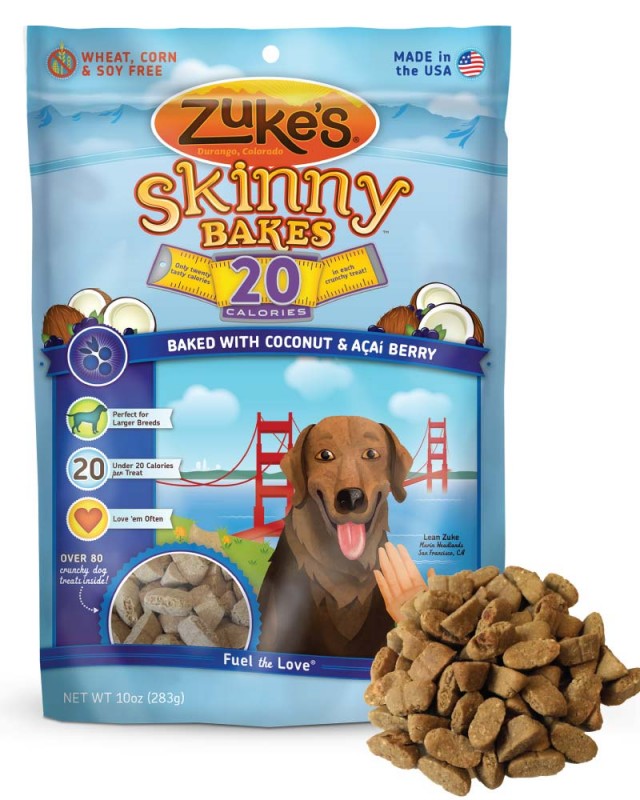 Skinny Bakes 20s are a low calorie dog treat made by Zuke's. Skinny Bakes 20s are made with wholesome rice, barley, bran, coconut and superfood acai berries. They are free of wheat, corn and soy. Skinny Bakes 20s are also available in coconut with aronia berry and coconut with pomegranate. All Zuke's pet treats are made in the USA.
Learn more in my Zuke's review.
Buy It: www.Zukes.com or Amazon.com.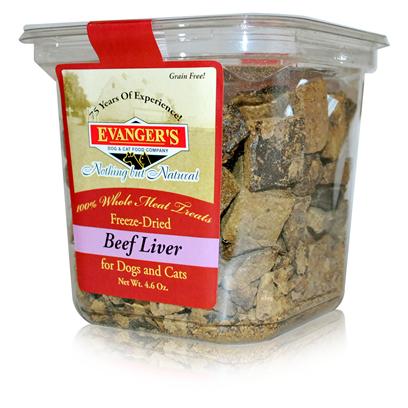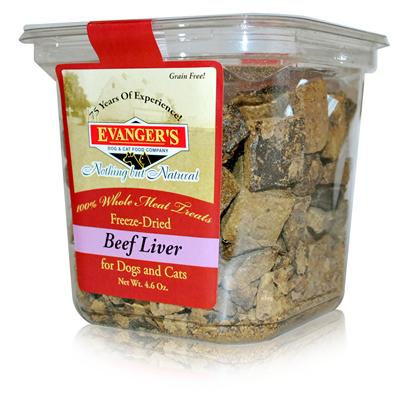 Evangers gently dried beef liver. These are an all natural, 100% meat snack that is freeze dried. My dogs go crazy for these! They are a great option for people looking for a single-ingredient treat for their allergy prone pets. They are lightweight and soft so you can break them into smaller pieces making them suitable to use as training treats. Seems how these are just meat they can also be used as cat treats!
Buy it: Amazon.com.
Other gift ideas for dogs:
A new bed
Enroll them in a pet health care or loyalty program through your local vet.
A new collar, harness or leash
A sweater or coat
A new dog blanket
A kennel
Special dog food such as a 'raw' meal or canned food.
Toys (tennis balls, squeaky toys, plush toys, tug toys, frisbee)
A vehicle harness or booster seat for safer travel.
Couch or furniture protector.
Dog steps for small or aging pets.
Skin, coat or joint supplements.
A BarkBox subscription. (Use code "EMILYREVIEWSBLOG" to get a free month when you sign up!)
A pooper scooper
Waste bags
See our 2014 dog gift guide for more ideas!


Hi there! I am Emily Evert, the owner of Emily Reviews. I am 28 and live in a small town in Michigan with my boyfriend Ryan and our two pugs. I have a large family and I adore my nieces and nephews. I love reading memoirs, and learning about child development and psychology. I love watching The Game of Thrones, Teen Mom, Sister Wives and Veep. I like listening to Jason Isbell, John Prine, and other alt-country or Americana music. I created Emily Reviews as a creative outlet to share my life and the products that I love with others.
This post currently has 8 responses.