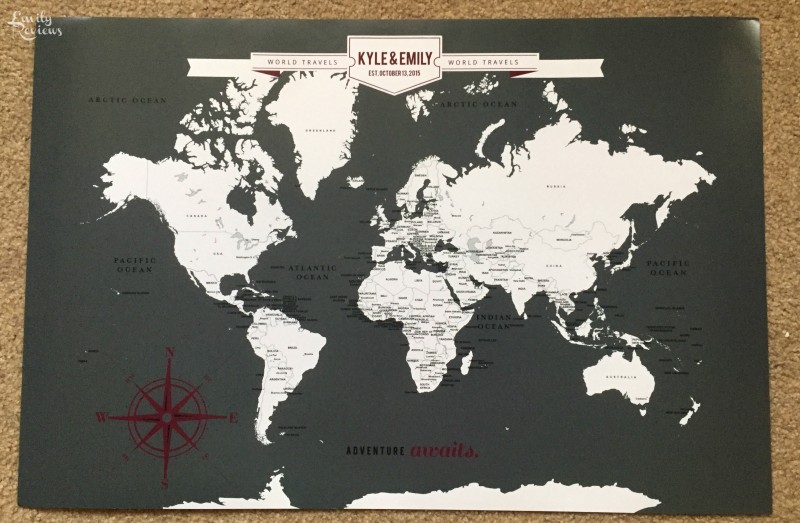 Thank you to 76th & Newbury for providing me with product in exchange for my honest review. All opinions are my own.
My boyfriend, Kyle, and I would love to travel the world someday. We always talk about how we'd love to visit India, London, and so many other cool places. I think everybody should travel somewhere out of country at least once in their life. I visited Germany because a big portion of my family lives over there, but I haven't been anywhere else. So taking into consideration that traveling is a a well talked about subject with us, I thought it would be great to get a gift for the both of us to inspire and motivate us to live out our dream.
76th & Newbury provides different gifts and home items that you can customize and make personal. They have things like home decor, holiday ornaments, wedding gifts, baby&kid items, etc. – you can customize everything! I received the Push Pin Travel Map in art paper form.
With the Push Pin Travel Map, you can either order canvas or art paper with the world map printed on it. With the canvas, you can use pins to mark where you've been. You can even add on some pins to your purchase to start out, or just buy your own. With art paper, it's recommended to use an oil based paint marker to mark your locations. There are many sizes to choose from so you can get a small one or a large one for wherever you want to put it. I think this would be great for an office or in your home, which is where I am going to put mine.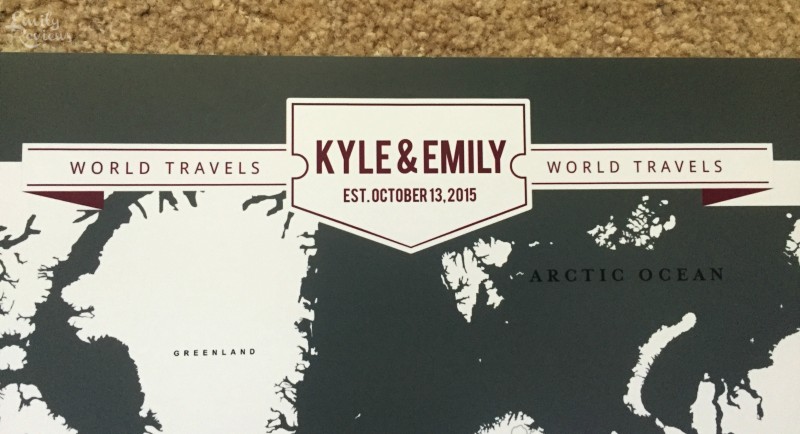 After you've decided the basic things like size and print type, the fun begins! You'll be sent a separate email that links to the design process. Here you can pick map colors, the map quote, & more like names, dates, etc. There are tons of colors to choose from and you can even specify one if you don't see one you like. You can choose any quote you'd like for the bottom of the map, or you can keep the one they have. I chose to keep "Adventure Awaits" because Kyle and I haven't really traveled yet, so it's saying that it awaits us. Finally, you can put your name or family name at the top and a date. I chose our first names and the date we started dating.
After submitting, a design guru will then bring your design to life. After about 1-2 days, the guru will email you a proof of what it will look like. You can make unlimited changes or even add something in if you don't like what you see. 76th & Newbury really work with you to make sure you're 100% happy with your design.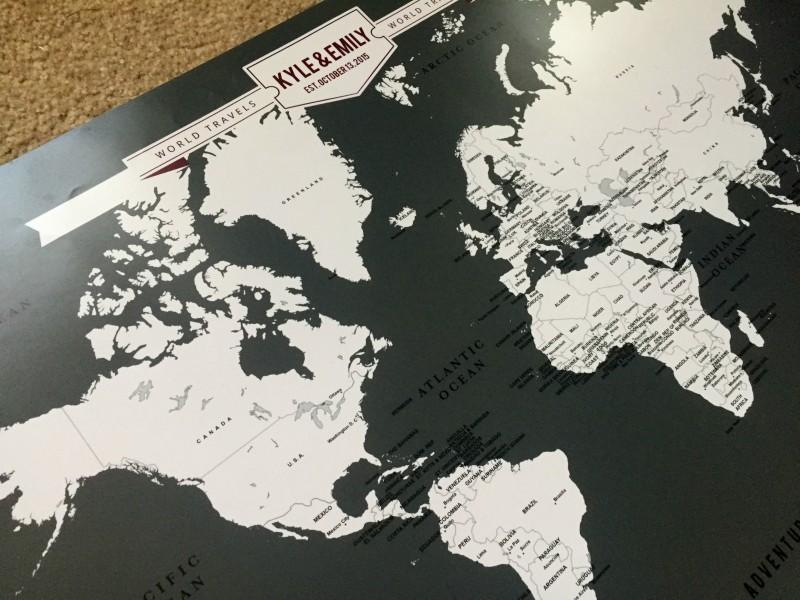 I am in love with my map. I think the colors fit with our apartment and personalities perfectly. The customization made it fun and it's special to me because it has our names and date on it – it's not just some regular map. We are planning on framing it instead of marking it because it's a great decor piece. I think once we start traveling, I will take it out and mark it as we go along.
Buy It: If you like what you see, be sure to check out the 76th & Newbury website to see more products you can customize.
Connect: Connect with 76th & Newbury on their Facebook, Twitter, Pinterest, and Instagram to see more fun, custom products.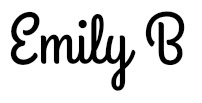 Hello! I'm Emily Benzing, a writer for Emily Reviews. I live with my boyfriend and super playful cat, named Jimmy. I enjoy collecting all kinds of items from stamps and stickers to Funko Pops. I love doing makeup, watching sports, reading, writing, and going to the movies. Being adventurous and trying new things is what life is all about!
This post currently has 11 responses.