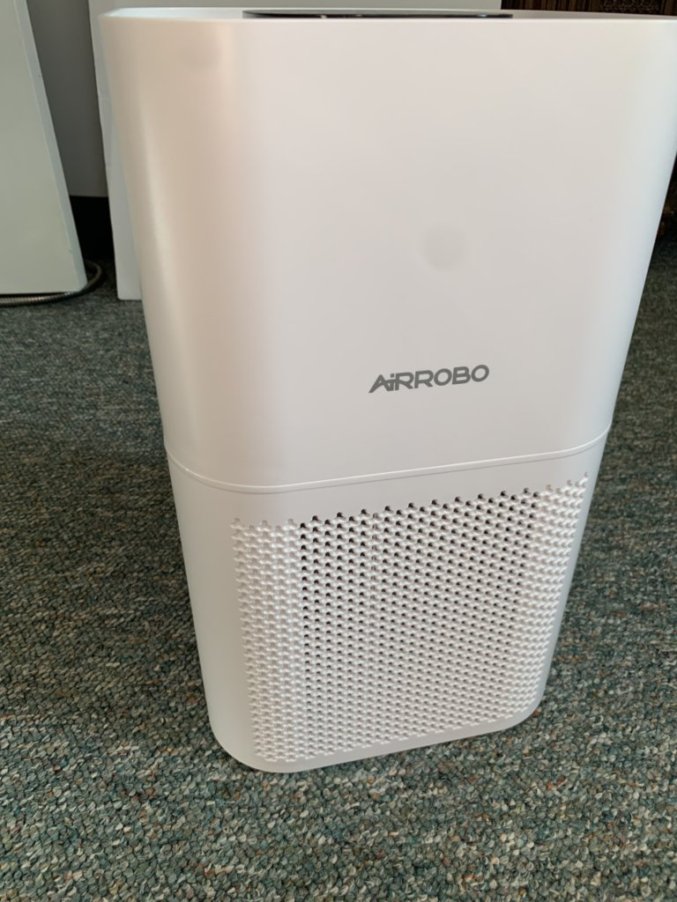 AIRROBO sent me an air purifier for review. All opinions are my own.
Prior to the pandemic, I used to think I caught small colds frequently. I guess I just never really paid that much attention! I figured if I was coughing and sneezing but didn't feel "sick" that was just a mild cold. Once we started staying home full time and therefore didn't have the opportunity to catch colds anywhere…I still kept having these "colds" I realized they weren't colds, I just had more allergies than I had realized!
What a weird way to finally realize you have allergies, right? I think it didn't occur to me because I don't often have itchy eyes or similar. I usually just have mild cold symptoms like a runny nose or some sneezing or coughing. Anyway, once I realized that I have worse allergies than I thought (year round-ones) I thought it made sense to put more effort into reducing allergies in my home. One of the main ways I've sought to do that is through using air purifiers.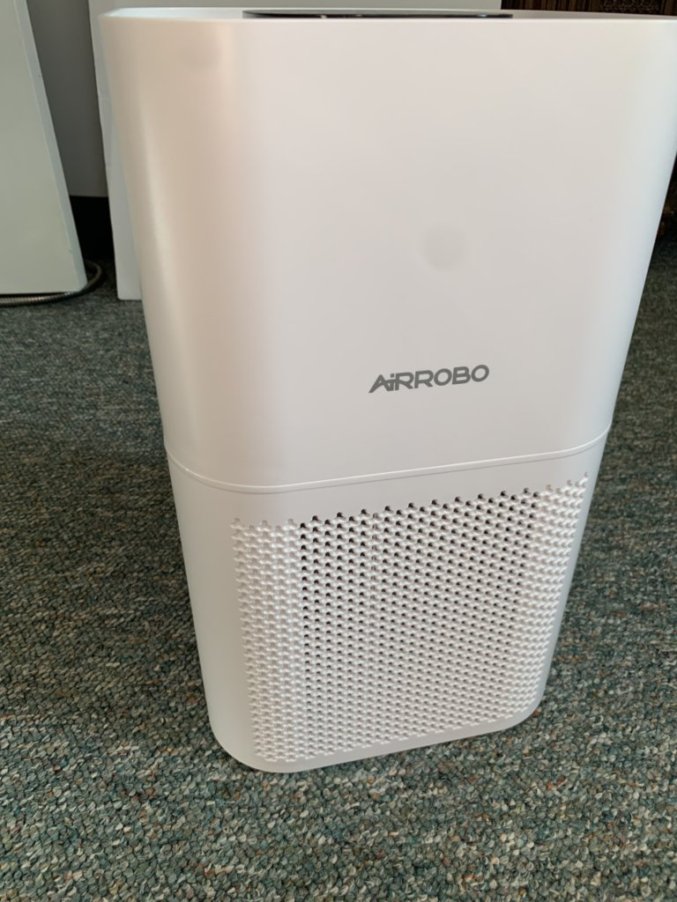 I've been using the AIRROBO AR400 Air purifier for a couple of months now. It can efficiently purify rooms up to 430 square feet. My entire house is under 400 square feet, so this is a really solid air conditioner for my little place.
Like most air purifiers, it makes some noise but it's not super loud. I used t sleep with a white noise machine on, and since we got this air purifier and left it in our bedroom I've quit needing the white noise machine as the noise from the air purifier is really similar. However, if you'd like it to be quieter you can utilize the sleep mode which will reduce the sound. It has four fan modes in total which have different levels of noise associated with each.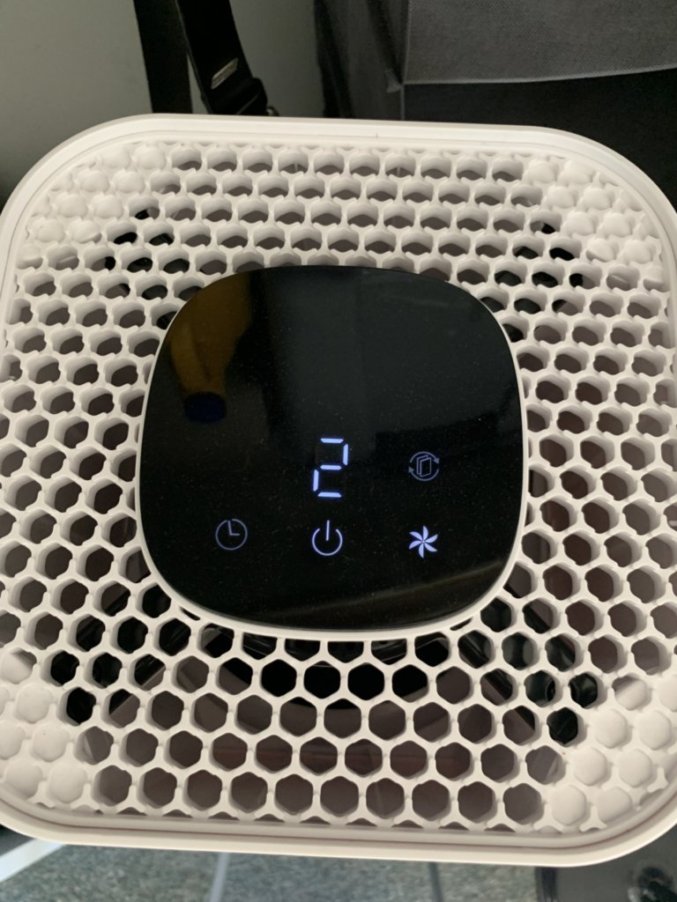 The top of the air purifier has this touchscreen display where you can adjust the settings or turn it off.
This machine uses Tres Air filtration which removes 99.7% of airborne allergens. It can do a quick clean which purifies 161 square feet of space in just 8 minutes! It has a clean air delivery rate of 300m³/h which is 50% faster than competing air purifiers.
The filter has three lines of defense, a pre-filter layer, a HEPA filter layer and a charcoal filter layer.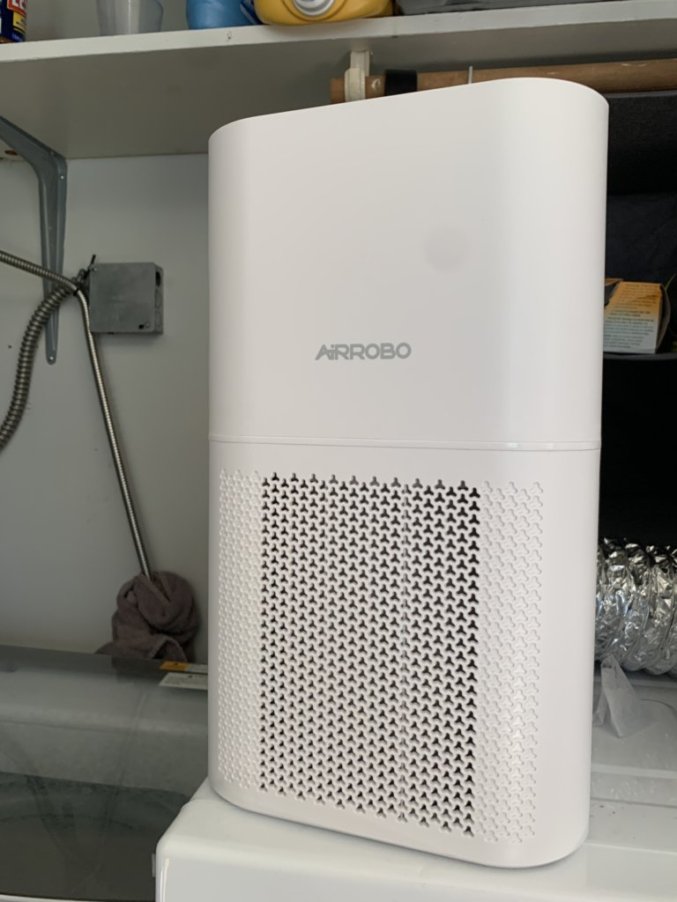 AIRROBO comes with their HEPA filter, but if you'd like you can also purchase specialized filters from them separately. They offer a pet allergen filter and a toxin absorber filter.
We've been really happy with this air purifier, it's really easy to use.
Buy it: AIRROBO.com.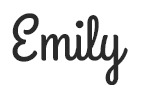 Hi there! I am Emily Evert, the owner of Emily Reviews. I am 28 and live in a small town in Michigan with my boyfriend Ryan and our two pugs. I have a large family and I adore my nieces and nephews. I love reading memoirs, and learning about child development and psychology. I love watching The Game of Thrones, Teen Mom, Sister Wives and Veep. I like listening to Jason Isbell, John Prine, and other alt-country or Americana music. I created Emily Reviews as a creative outlet to share my life and the products that I love with others.
This post currently has 4 responses.