Barefoot Books was created when two moms wanted their kids to have books that encouraged the use of imagination, taught young readers to respect diversity and provided skills to become environmentally aware. They are a world-wide community of artists. They continue to work towards providing young readers with stories and art that promote becoming "members of a global society."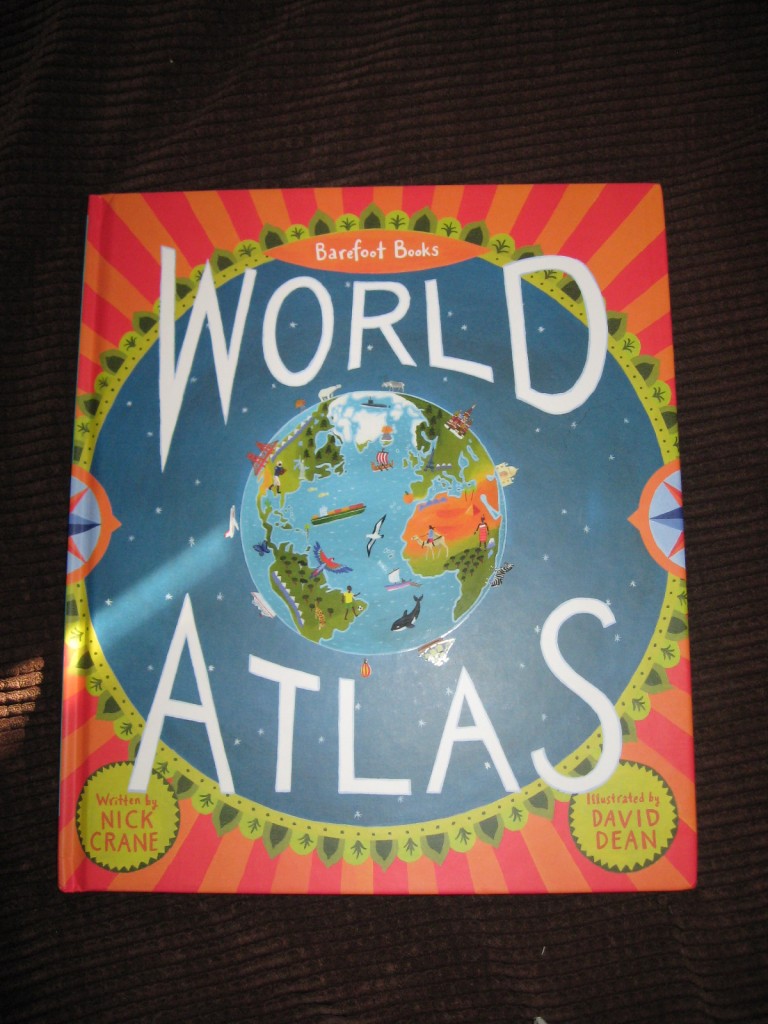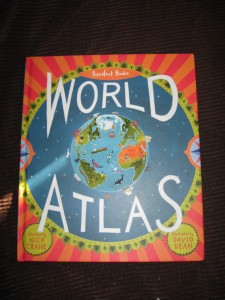 We were sent a copy of the NEW Barefoot Books World Atlas. This isn't your typical atlas, it examines the way communities and cultures vary around the world. It shows cause and effects of our actions…both positive and negative.
When you first open the book, they tell you the story of our planet. Then discuss mapping the world. Savannah (almost 5) loved this. She has a passion for both learning how things are done and Social Studies.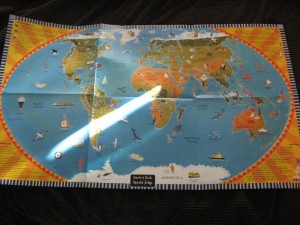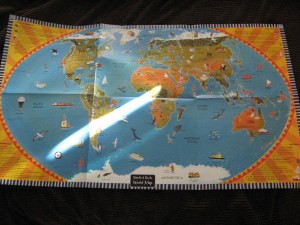 The illustrations in the atlas are just beautiful! There are several fold open pages with maps on them and a large wall map.
Barefoot Books did a wonderful job presenting the information in a way that young kids can understand and will enjoy. This would be a WONDERFUL gift for the little world traveler in your life!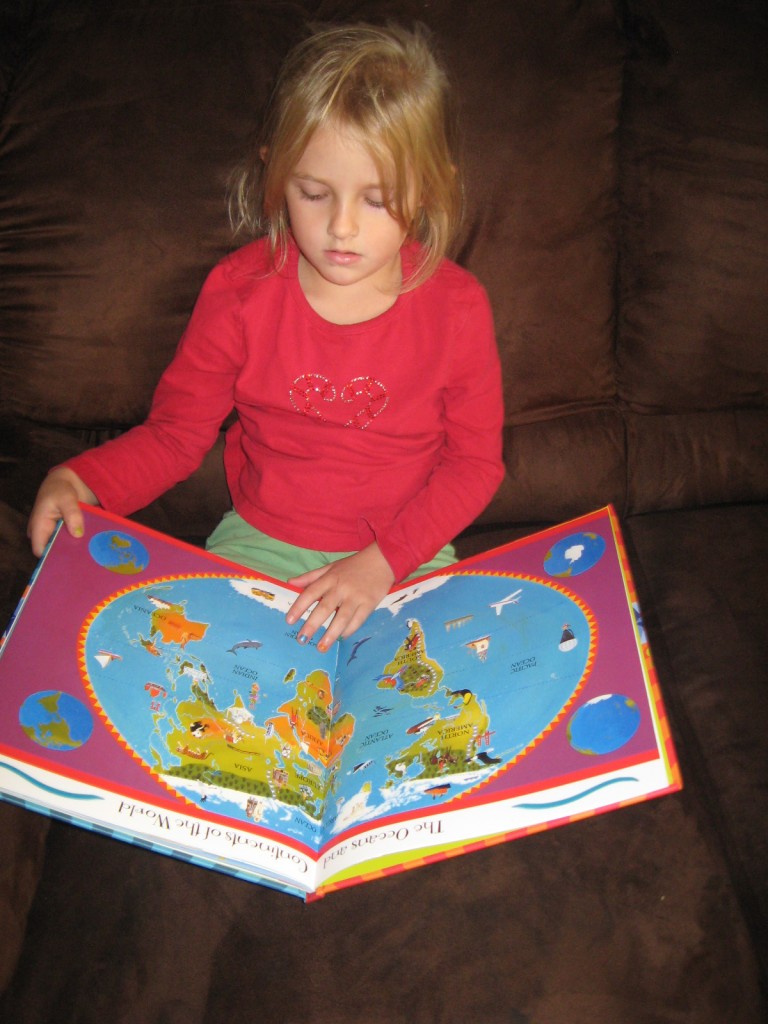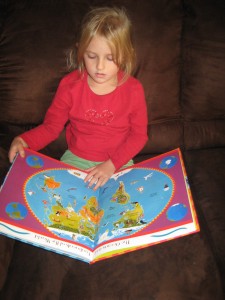 The New Barefoot Book World Atlas was created by Nick Crane, a writer and well-loved television presenter and illustrated by David Dean, a full-time illustrator who enjoys his mission of traveling the world from the comfort of his own studio.
You can check out at the wonderful Barefoot Books on their website, Facebook, and Twitter pages.
To celebrate the launch of their beautiful new World Atlas, our friends at Barefoot Books are giving away an Atlas each day along with a gift certificate. One lucky grand prize winner will get an iPad2 along with many of their Travel the World books.  This is a great way to share the world with those you love!
This giveaway is open to the US and Canada (sorry, no P.O. boxes) and will end November 18th @ noon EST. Winner will have 48 hours to reply to my email and claim their prize.



Hello, my name is Laurie. I have been married to my husband for 16 years. We have two young daughters, ages 15 and 13 years old. My family and I live in Oregon so that means we are just minutes from the beach, mountains, and desert.  We love it here and try to spend as much time outdoors playing as we can. When we aren't outside playing, I enjoy reading, gardening, refinishing furniture, and other crafts.
This post currently has 258 responses.