Box-4-Blox was created by a couple from New Zealand, sick of either trying to find that elusive piece or finding them all over the floor in the middle of the night.   This box has 4 trays and each of the upper 3 trays has different sized holes that that the bricks will fall through with the smallest bricks on the bottom and the largest on the top.  Something so simple yet something that was not on the market.  They were recently able to bring this product to the United States by moving their production to a company just outside of Los Angeles.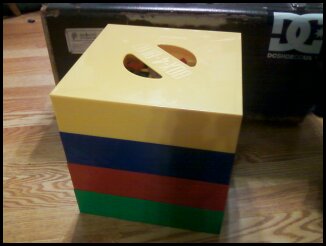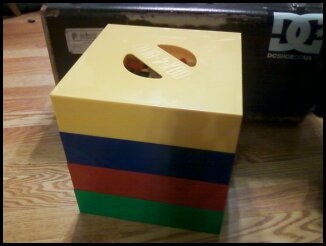 As a mom of two boys ages 9 and 10, I could not wait for this box to arrive in my house.  I am always finding pieces on the floor and in the furniture and underfoot just about everywhere.  And even worse than that was the frustration of a lost tiny little one post brick that was the only one that could be used.  My boys could not way to dump a bunch of Legos into the box and shake it until all the pieces fell where they should be.  Be aware this is loud but it works great.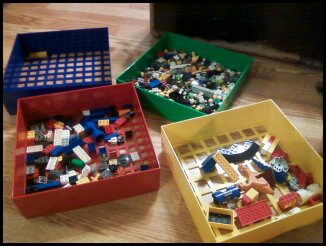 The only trouble with this box is that it is a little tough to move because you cannot pick it up from the top.  We picked one spot in the house and are leaving it one stop.  The other thing that this box was great for was we had a few sets that needed to be put away for the time being and by using this box we were able to put the pieces into ziplock bags by size.  This is an awesome gift idea.  Check out this video:
Now it is giveaway time:
Box 4 Blox is giving away 1 Blox to a lucky US winner.
This giveaway is open to the US and Canada and will end November 22st @ noon EST. Winner will have 48 hours to reply to my email and claim their prize.
This post currently has 288 responses.