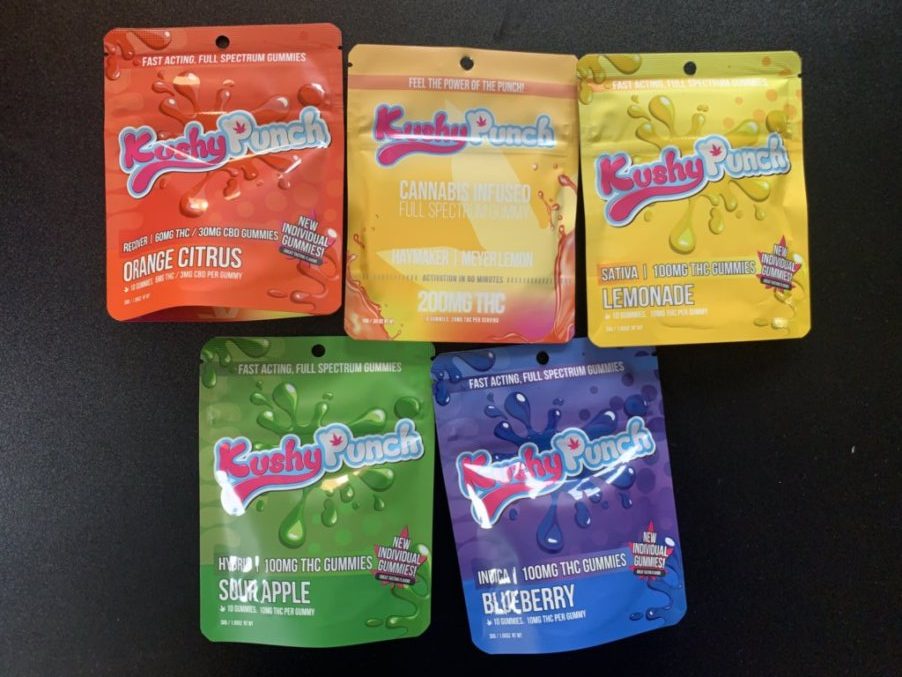 I received Kushy Punch gummies for review. All opinions are my own.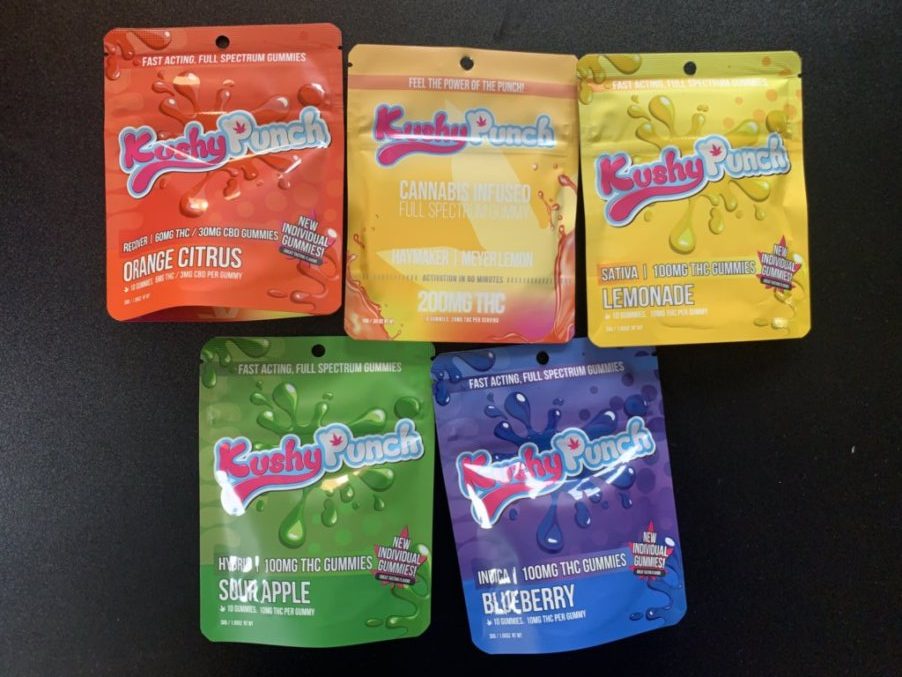 Kushy Punch is a brand of THC gummies that are currently available in Michigan, Arizona, California and Nevada. The gummies are made from full spectrum cannabinoid. Unique from many other types of gummies, these are made with no artificial flavors or sweeteners.
Kushy Punch offers individual gummies which are fast-acting, starting to take effect within 15 minutes. These are cube shaped gummies so they are easy to slice into 1/2 or 1/4 doses if you want to consume less than the 10mg of thc that each gummy contains.
Kushy Punch also offers Kushy Punch original gummies. These also come in a set of 10 but rather than being ten loose gummies, they all come in one bar but are shaped so that you can see where 10 gummies can be cut out. Sort of like how a Hershey bar is one chocolate bar but has clear bricks within it. This is one gummy but has 10 gummy bricks within it.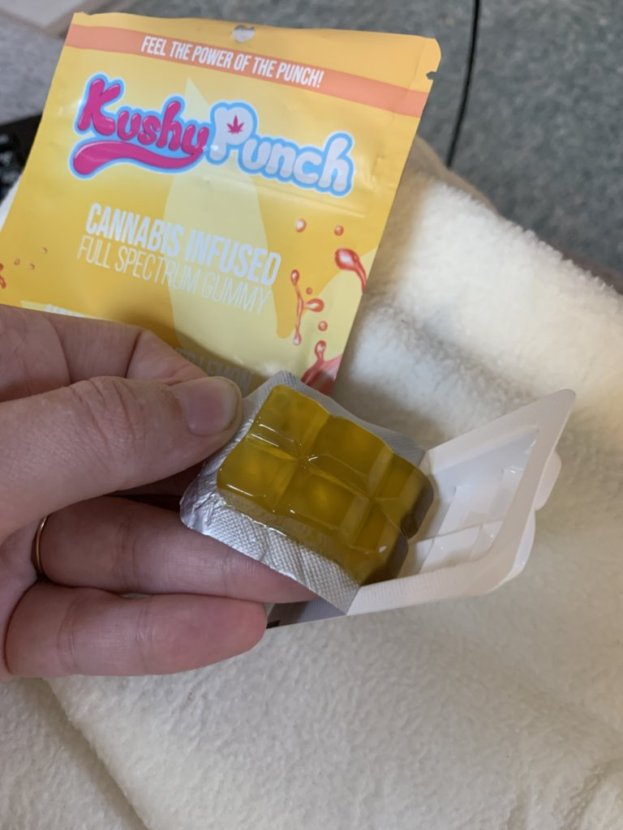 The Kushy Punch original gummies aren't fast-acting, they take about 60 minutes before you will feel the effects. So far, I've tried the Kushy Punch Originals Haymaker Meyer Lemon and I took less than 1/4 of a dose. I found it to be really powerful which makes sense given that Kushy Punch's tagline is 'feel the power of the punch!'. If you have a lower tolerance, you'll likely want to take a really small piece.
The Haymaker is a hybrid strain. Kushy Punch offers sativas and indicas as well. I found that this Haymaker gummy provided a really noticeable body high. I didn't love the flavor, but I am not a big fan of lemon flavored things so that was probably part of it. I did feel like it had a strong weed-like taste as well though. I think that is to be expected when the brand isn't using artificial flavorings or sweeteners, so I didn't really mind.
If you're interested in sugar-free, Kushy Punch has recently added some sugar-free options to their lineup! Kushy Punch also offers disposable vape cartridges. If you're in one of the four states where Kushy Punch is currently available, visit their website and you can put in your address to find a dispensary near you where you can purchase these.
I've enjoyed my experiences with Kushy Punch so far and am excited to try others in the future. It may vary by dispensary, but in my area, the individual gummies are quite affordable at just $10 for a 10 pack of 10mg gummies.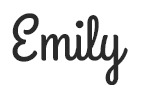 Hi there! I am Emily Evert, the owner of Emily Reviews. I am 28 and live in a small town in Michigan with my boyfriend Ryan and our two pugs. I have a large family and I adore my nieces and nephews. I love reading memoirs, and learning about child development and psychology. I love watching The Game of Thrones, Teen Mom, Sister Wives and Veep. I like listening to Jason Isbell, John Prine, and other alt-country or Americana music. I created Emily Reviews as a creative outlet to share my life and the products that I love with others.
This post currently has one response.