As a mom, finding the best organic products for my baby has proven to be a bigger challenge than I anticipated. There are so many products out there that it can very easily become overwhelming. As I was looking for safe and organic products, I came across this great online store: Organically Hatched.
Organically Hatched is an Canadian store that offers tons of safe, green, and organic products for your little one. They basically take the guessing work out of finding the best organic products! They have everything you can possibly need from bottles, to clothes and pacifiers, and feeding, grooming, and potty training products! For the Holiday Season, they also have tons of toys including crafts, bath toys, dolls, and wooden toys. Oh, they also offer great products for Moms and Dads.


Here is a small sample of the products you can find at Organically Hatched: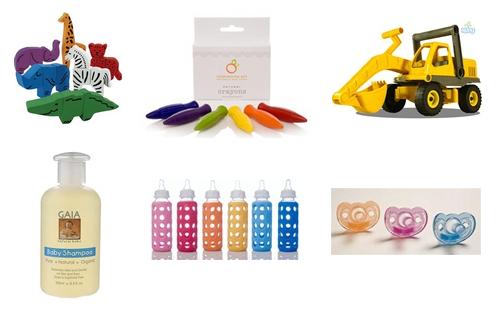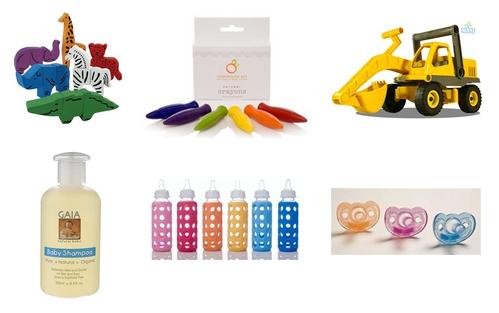 For this review, I received an iPlay Aqua Bottle, Dimpleskins Sniffles Rub, Dimpleskins Boo Boo Goo, and Natural Ouch Balm by All Things Jill.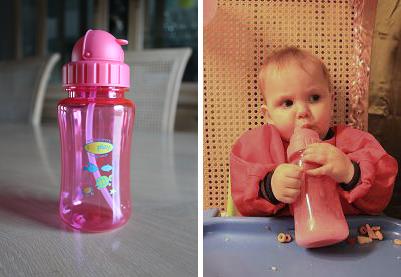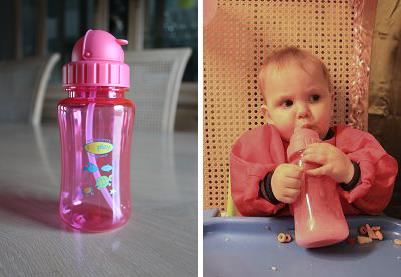 I was already familiar with iPlay. It is a well-known company that offers great baby and children products. The bottle that we received is very cute. It is bright translucent pink and has small fish, a turtle and a starfish on it. I like that it is a straw bottle. My daughter has been able to drink from a straw for months so she adopted this new bottle right away. I like that it is a good size: it can contain a little over 12oz. The best feature in my opinion is the cover. It's easy to flip and ensures that the straw stays clean. The bottle is also PVC, BPA, phthalate and lead free!


The Dimpleskins Sniffles Rub and Boo Boo Goo as well as the Natural Ouch Balm are all 100% natural products. The Boo Boo Goo and the Natural Ouch Balm are made to soothe and help scrapes, cuts, and bruises heal. The Sniffles Rub helps with congestion and can be applied to the chest, back, and under the nose. I like that all the products had a subtle scent. Since it is difficult for my daughter to give feedback on such products, I decided to test them myself. I was impressed by how all 3 products are quickly absorbed by the skin. The Boo Boo Goo and the Natural Ouch Balm were really helpful to soothe the burning of cuts and scrapes. The Sniffles Rub had a very pleasant Eucalyptus Lemon scent which I personally find relaxing. I also found it helpful to help me breathe better. It didn't burn my skin, didn't get too warm like some of the popular anti-congestion rubs do.
Organically Hatched is the perfect destination to find awesome and safe Christmas gifts for the little ones in your family. I like that they offer such a great selection of safe and organic products!
Head over to Organically Hatched to find the perfect organic product your little one! Don't forget to like them on Facebook and follow them on Twitter for all the latest news and promotion.
Organically Hatched is kindly offering one of our lucky readers a $15 gift certificate. The giveaway is open to Canada only and will end December 11th. For your chance to win, enter the Giveaway Tools below. Good luck!
Loading Entry-Form…
…



This post currently has 3 responses.