I love cookbooks. They inspire me not only to try new recipes but also to eat healthier. However, I find that sometimes the recipes are not all that accessible to people with only basic or average cooking skills. I can only imagine how daunting cookbooks can be to a college student who has never cooked for herself before!
Students Go Gourmet was created specifically to help people who are new to the kitchen to develop their cooking skills and learn a few tricks and techniques. Why is this book great for students? First of all, they took great care in making sure their recipes were affordable. Everybody knows students are on tight budgets so there's no point creating awesome recipes if the ingredients are too expensive to purchase in the first place.
Second, they made sure the recipes were healthy and yummy. Actually, I found that recipes have interesting flavors, which makes sense since the 2 authors were inspired to create this book by their travels around the world. It's definitely important to have recipes that you enjoy and that have different flavors so you don't get bored. They've given nice spins on traditional recipes like chicken salad which became a Delhi chicken salad, and tacos became Seared tuna tacos.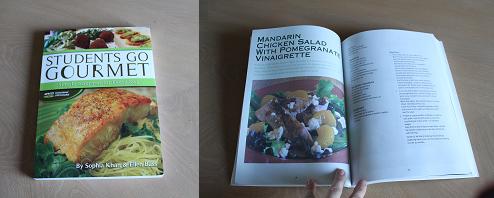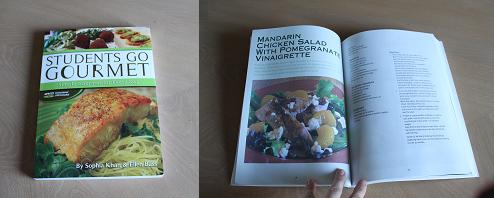 The book is well written and the recipes are easy to follow. I really like that they included a photo for every single recipe so you get decide in a look if you find it enticing and you know how to serve it nicely! So far the only downfall in my opinion is that the table of content doesn't list the page for every recipe but rather for every meal category so you have to flip a little to get to the recipe that you want.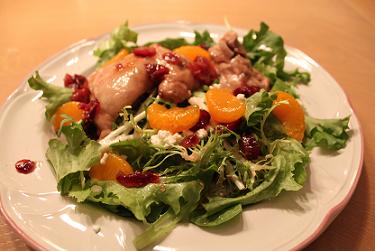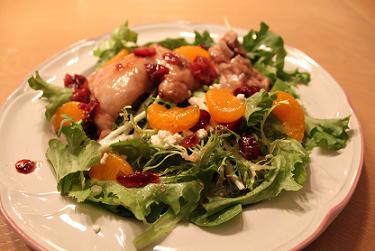 I like that the recipes are categorized in interesting sections including 'late night bites', 'lazy Saturdays', etc. The selection of deserts is great: home made ice cream, mint fudge brownies, thyme truffles, etc. There are also sections dedicated to entertaining and etiquette which are really helpful although some tips seem like a given to me like such as 'don't chew with your mouth open'.
The authors included 2 sections that aren't typically in cookbooks but are perfect for students or people with basic cooking skills: 'the bare necessities' which lists the basic utensils, pans, etc. that everybody should have, and 'the well stocked student's kitchen' which lists baking supplies, spices, canned foods, refrigerator items every student should have. I will admit that I don't even keep all these basics in my kitchen but it's definitely nice to have some guidelines to make sure you don't buy things you don't need or that you don't forget to buy ingredients that you need almost every day.
For those of you who learn by watching, Students Go Gourmet has something for you: they included an instructional DVD that walk you through every step of over a dozen recipes. They also teach different cooking techniques. It's like having you own cook at home, teaching you along the way!
I already try many recipes and so far, I loved them all! So if you know a college student or someone who wants to develop their cooking skills and expand the range of recipes they can prepare, Students Go Gourmet is a perfect gift for them.
Head over to Students Go Gourmet to find out more about the cookbook and get free sample recipes! Don't forget to like them on Facebook and follow them on Twitter for all the latest news and promotions.
The Students Go Gourmet's authors are kindly offering one of our lucky readers a copy of their cookbook. The giveaway is open to US only and will end December 12th. For your chance to win, enter the Giveaway Tools below. Good luck!
Loading Entry-Form…
…



This post currently has 3 responses.
Pingback: Enter to win Students Go Gourmet "on the side" Cookbook - ends 12/12/12 | Blog Giveaway Directory