Thank you Cutco
for providing me with  a product to review, free of charge,
and for sponsoring this review.
These are my own honest opinions.
A friend of mine says that the one tool that she would never compromise for in her kitchen is her kitchen knives. She said it's worth investing even if you don't have amazing cooking skills.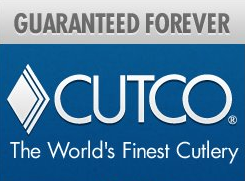 I have to agree with her. Having high-quality sharp kitchen knives and tables knives makes a world of a difference. Not only does it make cutting and chopping faster, it's also safer because you don't have to put tons of pressure on the knife nor worry about the blade going in whichever direction it wants.
Cutco is a company that specializes in high-quality knives. They offer a wide range of products including kitchen knives, tables knives and flatware, kitchen tools, cookware, even gardening tools and more! With hundreds of options, they definitely have you covered when it comes to finding the perfect knife or knives for you.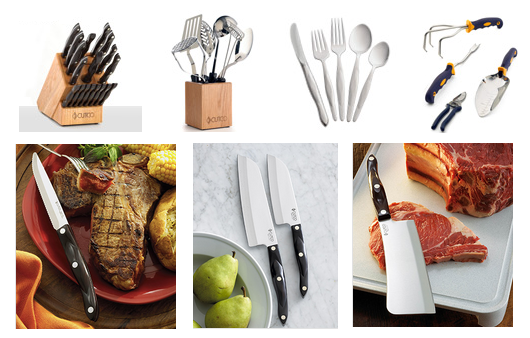 For this review, I was given the opportunity to try the 9 1/4 inch French Chef Knife with classic handle. This beautiful knife also comes with a pearl handle and in a petite version (7 5/8 inch). It's a perfect all-purpose knife that can be used to dice, mice, slice, etc. It can equally well cube a parsnip, slice a tomato, and chop an onion.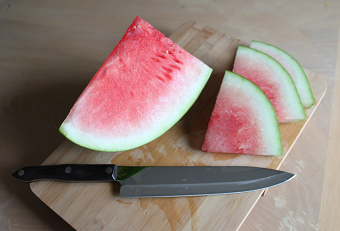 I like that the handle has an ergonomic design that fits equally well in the hand of a left-handed person and a right-handed person. That's important to me since both my husband and I are lefties and so many kitchen products are awkward to use for us. The curves in the handle allow the fingers to get and stay in place. The blade runs the full length of the handle for extra strength and balance and is made of highly durable high-carbon stainless steel.
At first I thought the blade was really long and kind of scary looking but it is so easy to maneuver, I didn't take long to feel comfortable with it. The blade is ultra sharp which allows for precise cuts with minimal effort. I was actually surprised by how well it cuts through hard raw fruits and veggies. It doesn't even compare with my other knives! No wonder it is one of Cutco's bestsellers.
Cutco's products are made in America. They take great pride in the quality of their knives and backed them with an amazing warranty: the Forever Guarantee. For as long as you own your knives, Cutco will sharpen, hone, buff, repair, and  even replace your knives if necessary.
Cutco offers free standard shipping on all items. They also offer to engrave your knives for a small fee. That would be especially nice if you were purchasing knives as a present for someone. On their website, you'll also find a recipe section with lots of yummy dishes to prepare with your Cutco knives.
Overall, I am extremely pleased with my new Cutco knife. It's such a high-quality knife and is so versatile, I use it all the time! Head over to Cutco to see for yourself the amazing selection of cutlery they offer. Don't forget to like them on Facebook, and follow them on Twitter, Pinterest, and YouTube for all the latest news and promotions.
Have you heard about the Cooking With Cutco program? It's a new program designed to:
Create an experience where people can interact with our knives and cookware in their kitchen while we help prepare a healthy meal for everyone.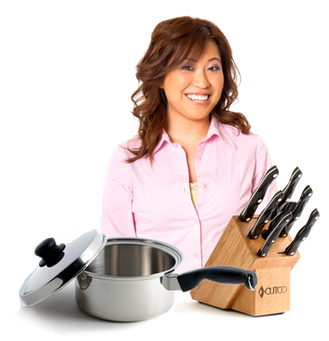 You can host a party in your own home and enjoy hostess rewards! You can get a percentage off your products depending on the sales generated during your Cooking Experience and even get free products!
If you are more ambitious and want to share your love of cooking with Cutco products, you can even become a Cooking Consultant. You'll be the one providing the amazing Cutco Experience in your customer's home, demonstrating cutlery and cookware products, and cooking. As a consultant, you get a commission on your sales and you can also earn great bonuses. This program is currently only available in Canada. Don't hesitate to visit Cooking With Cutco to find out more!
Cutco is generously offering one of our lucky readers the same 9 1/4 inch French Chef Knife that I reviewed. The giveaway is open to Canadian residents only. The giveaway will end July 1st. For your chance to win, enter the Giveaway Tools below. Good luck!


This post currently has 15 responses.