Thank you RoomMates
for providing me with  a product to review, free of charge,
and for sponsoring this giveaway.
These are my own honest opinions.
Wall decals, sometimes called wall stickers, are a fun and easy way to transform a room. They are usually used to accent or decorate a wall or a room and require virtually no skills at all. All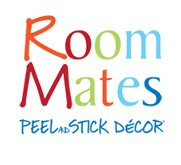 you need to do it peel it off and stick it on a clean surface and voila, you changed the look of a room in just minutes!
RoomMates offers a great selection of wall decals, from traditional to modern designs and also have tons of popular characters including kids' favorites like Dora, Pixar movie characters, super heroes, Sesame Street, and many more. But they didn't stop there, they also have unique items like peel & stick mirrors, clocks, magic hooks, murals or even some wallpaper!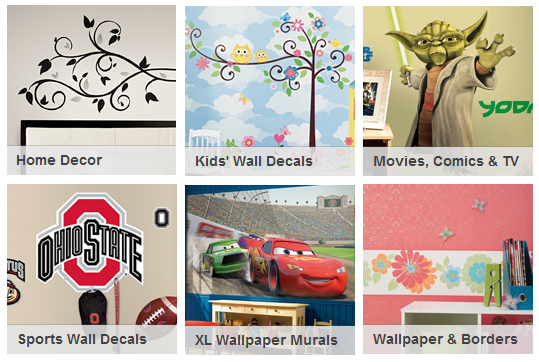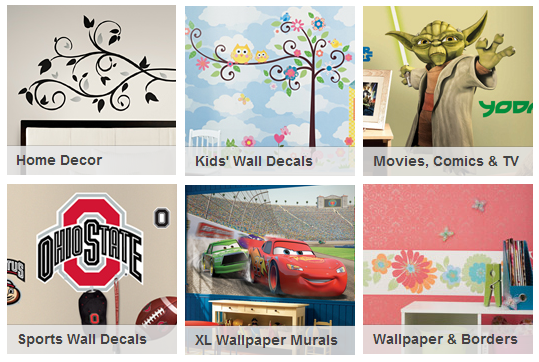 In the unlikely event that you don't find anything that you like from the vast selection, RoomMates allows you to create custom wall decals using your favorite characters or your own artwork.
All their products are non-toxic and free of harmful chemicals like phthalates and lead which is good to know especially if you plan on using the decals in a nursery or a kid's room. Except for the murals and the wallpaper, their products are removable and reusable. They use a special adhesive that allows the decals to stick to virtually any clean and smooth surface. When I say 'virtually any surface', I really mean it: RoomMates products have been tested and can stick to walls, refrigerators, doors, cabinets, ceilings, doors, windows, mirrors, furniture, chalkboards, window shades, desks, even vehicles!
Because RoomMates uses a special adhesive, it's actually very easy to gently remove and re-position your decals without worrying about leaving a sticky residue on your wall or other surface. I can attest that the 'no sticky residue after removal' claim is true because I've had to move a couple pieces around to get the look I was looking for and honestly, it's impossible to tell where each piece was before because there is absolutely no residue on the wall. Also, the pieces adhered perfectly to the wall even after they were peeled off once so they are truly removable and reusable.
RoomMates also has a blog filled with useful decorative tips and fun and inspiring projects. It's definitely worth a look if you've looking for decor ideas.
For this review, I decided to try the Black & White Chalkboard & Dry Erase Dot Wall Decals. This decal immediately appealed to me because it's but functional and decorative. This decal has 31 pieces and comes with 2 pieces of white chalk. The dots range from 1.75 inches to 9 inches.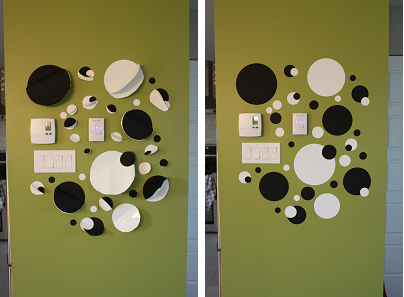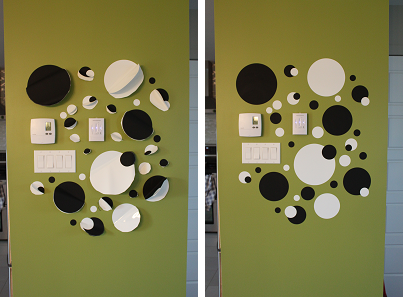 I decided to install the decal on an accent wall between my kitchen, dining room and living room. Because there were many pieces, I decided to cut around each individual dot and tentatively apply it on the wall by lifting just a bit of the lining underneath (see picture below). I know this isn't necessary because the decal pieces can be removed and reapplied but I wanted to get a feel of what it would look like as a whole before committing to a final design. I ended up re-positioning a few dots to achieve what I think is a very nice look on my wall. Even my husband said he liked it.
You can write on the black dots with chalk and with a dry erase marker on the white ones. So far, I've used the different sizes of white dots but only the biggest black dots because I find it's difficult to write in the small dots with the pieces of chalk. I plan on purchasing chalk markers with a small tip soon so I'll be able to use even the smallest black dots. That's not a big concern though because even if I can't write on all of them, the smaller dots do make the design visually interesting.
Overall, I am very pleased with the new look of our wall. The dot wall decal is both functional and stylish and they'll make any surface pop! RoomMates decals are very easy to install and give you an instant room makeover.
Head over to RoomMates to see for yourself the great selection of wall decals they offer. Don't forget to like them on Facebook, and follow them on Twitter and Pinterest for all the latest news and promotions.
RoomMates is generously offering one of our lucky readers the same Black & White Chalkboard & Dry Erase Dot Wall Decals that I reviewed. The giveaway is open to US residents only. The giveaway will end June 19th. For your chance to win, enter the Giveaway Tools below. Good luck!


This post currently has 10 responses.