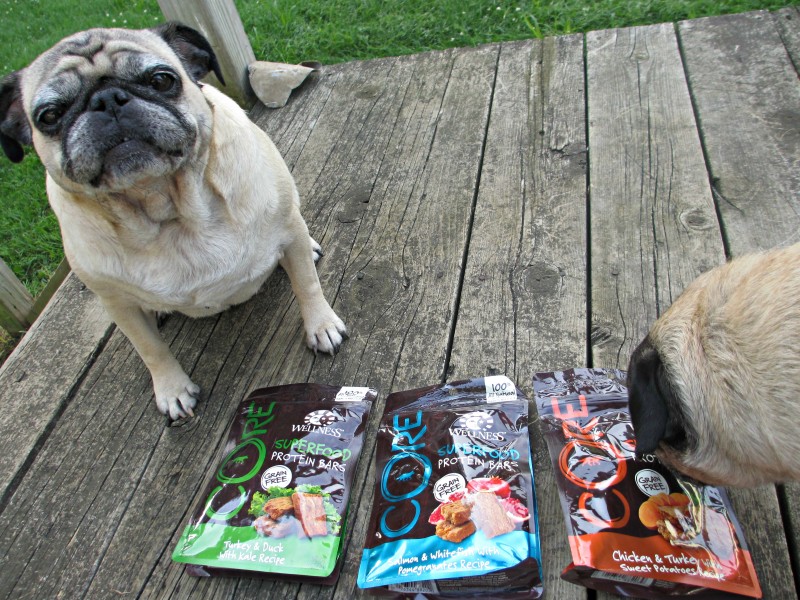 *I was provided with Wellness CORE protein bar treats. All opinions are my own.
I've learned a lot about dog food and treat ingredients in the last year since I brought Frank & Beans home. I've learned that there is a really big range in the quality of ingredients in treats depending on what brand and type you purchase. Some of the features that I look for in dog food and treats are made in the USA, grain-free, protein listed first on the ingredients, no by-products, no corn, and pronounceable ingredients. Wellness CORE Protein Bar Dog Treats include all of these features and more. They are gluten-free, low-calorie (21 calories per treat and very easy to break into smaller pieces), preserved naturally, GMO-free, wheat-free, soy-free and no artificial colors, flavors or preservatives. All of these are awesome traits that make CORE protein bars a high quality treat option.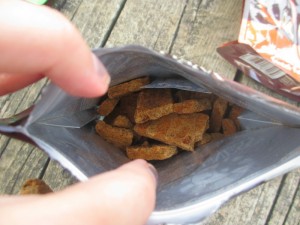 The treats have a mild to moderate scent compared to other dog treats, but I can definitely pick up on the protein source in the scent. The whitefish bars smell like fish, the chicken like chicken, etc. My dogs will gladly accept any dog treat that smells meaty, and these definitely smell like the protein(s) they are made with.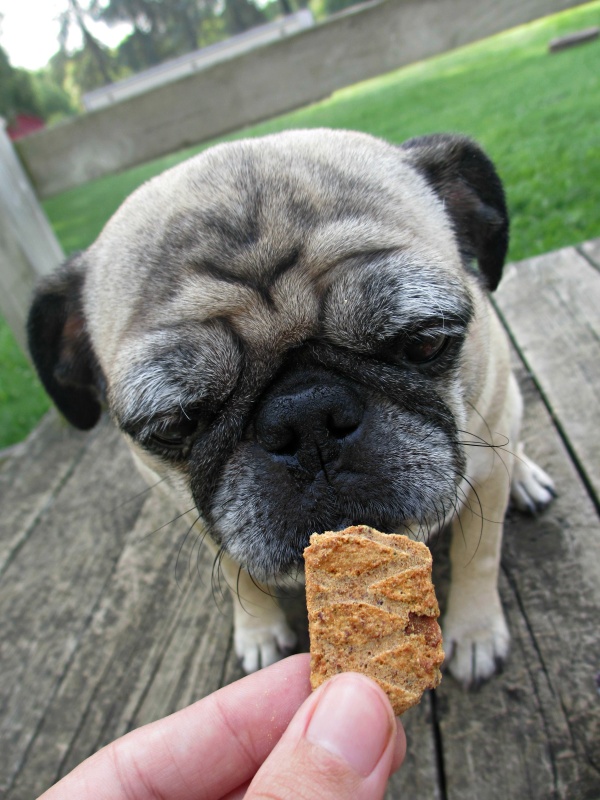 The core bars are available in Salmon & Whitefish with pomegranates, Beef & bison with blueberries, Chicken & Turkey with sweet potatoes and turkey and duck with kale. With superfood ingredients like blueberries, kale and salmon, giving dogs CORE protein bars as a treat is kind of like convincing your two year old that yogurt or an apple is a special dessert. They get excited about getting CORE protein bars, but I feel great knowing that it's giving them valuable nutrition at the same time.
CORE protein bars have a suggested retail price of $7.99 for the 5.5 oz bags.
Wellness products are available at stores like Petsmart, Tractor Supply Co and More. Go to the Wellness Pet Products Store Locator tool page to find a store near you.
You can connect with Wellness on Facebook and Twitter.
Win it: Four pags of Wellness CORE superfood protein bars for dogs. $28 value.
To enter: Fill out the Giveaway Tools form below by 11:59pm EST on 8/1/2014. Giveaway is open to the US.
…

Hi there! I am Emily Evert, the owner of Emily Reviews. I am 28 and live in a small town in Michigan with my boyfriend Ryan and our two pugs. I have a large family and I adore my nieces and nephews. I love reading memoirs, and learning about child development and psychology. I love watching The Game of Thrones, Teen Mom, Sister Wives and Veep. I like listening to Jason Isbell, John Prine, and other alt-country or Americana music. I created Emily Reviews as a creative outlet to share my life and the products that I love with others.
This post currently has 3 responses.