*I was provided with products from Zukes. All opinions are my own.
A lot of pet owners have caught onto the trend of avoiding grains in their dogs food. For some dogs, moving to a grain-free food can reduce their itching and scratching habits. We saw a big improvement when we changed to a grain-free food with Frank & Beans.
Zukes Lil links are a great, natural, meaty dog treat option for pet owners who are looking to avoid grains. Zukes Little Sausages For Dogs are nutrient-rich dog treats that have a meaty taste. My dogs aren't generally treat snobs but they definitely appear meaty-smelling treats over more sweet or fruity smelling treats. Zukes smell meaty (and the first ingredient is meat) but they have added extras like fruits that are great nutrition for dogs. They are free of artificial colors or flavors, by-product meals and added animal fats. Plus, they're made in the USA.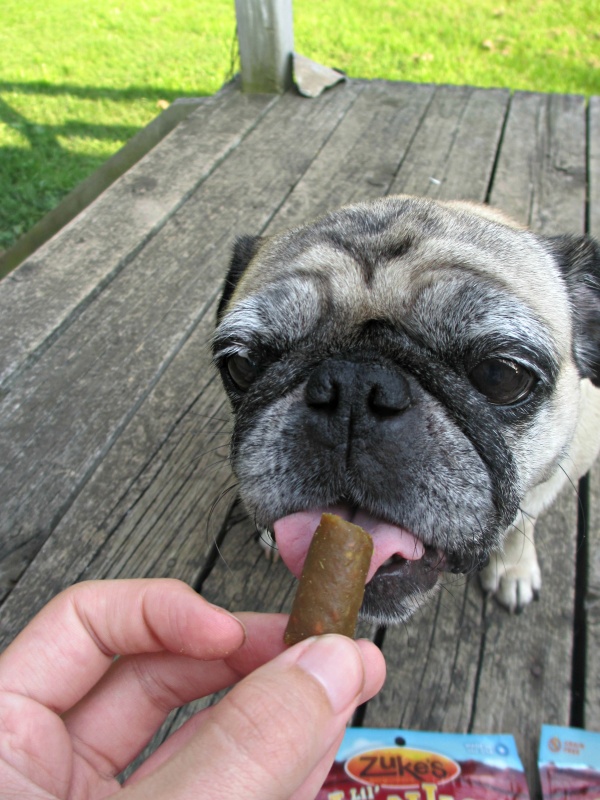 I was definitely pleased when reading the details about Zukes, so I am happy to report that Frank & Beans like them as well. The links are about an inch long and are easy to tear in half to create a smaller treat. The Lil' Links come in four varieties including Rabbit & apple, Chicken & apple, Pork & apple, and Duck & Apple. My dogs liked all four options.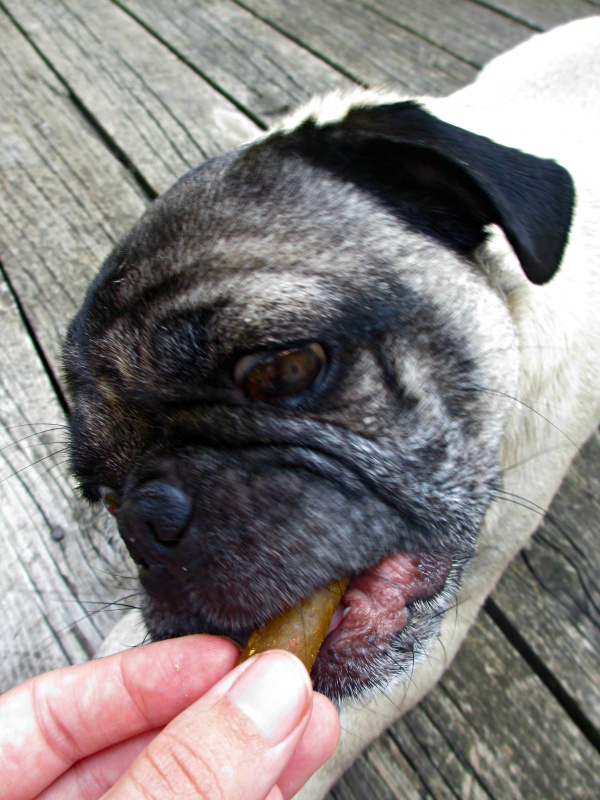 The Zukes brand is a great one to support as well. They run their offices are run on 100% green energy and the offices use 100% recycled paper. Their boxes are 60% recycled paperboard, and they use smaller boxes and stuff them with 20% less material than their competitors. Using smaller boxes means more boxes get into each shipment, and less greenhouse gases are released while moving their product.
Zukes Lil Links are a great product from a great brand – I plan to try more Zukes products in the future. They even make treats for cats!


Hi there! I am Emily Evert, the owner of Emily Reviews. I am 28 and live in a small town in Michigan with my boyfriend Ryan and our two pugs. I have a large family and I adore my nieces and nephews. I love reading memoirs, and learning about child development and psychology. I love watching The Game of Thrones, Teen Mom, Sister Wives and Veep. I like listening to Jason Isbell, John Prine, and other alt-country or Americana music. I created Emily Reviews as a creative outlet to share my life and the products that I love with others.
This post currently has 2 responses.