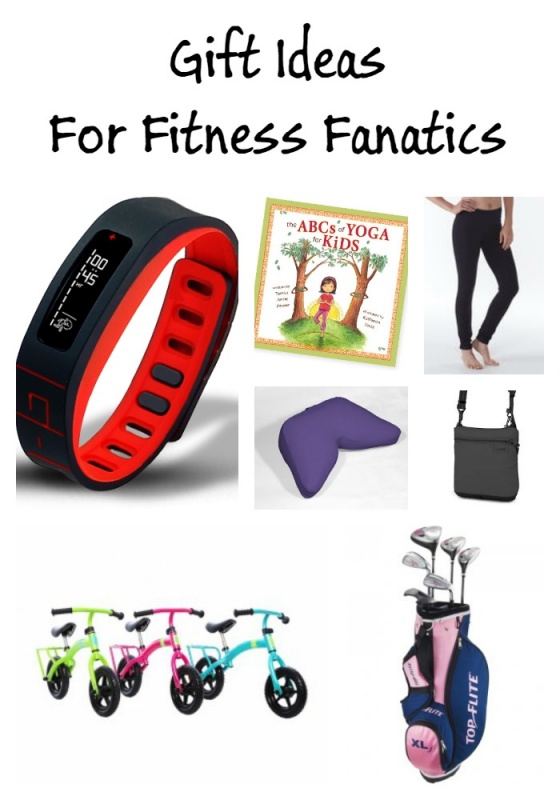 *Emily Reviews writers were sent product samples. All opinions are our own.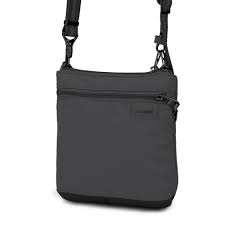 The number 1 concern when travelling is the safety of our belongings. Pacsafe designs bags with innovative safety features to protect our valuables from thieves, pickpockets, identity thieves, bag and strap slashers. Pacsafe brings peace of mind to travellers, commuters, and explorers all around the world. They just launched their new Citysafe L collection featuring 8 bags including Citysafe LS50 Cross Body Purse. This purse is compact and lightweight making it ideal when running errands, when exploring a new city or just for a night out with friends. This purse has many anti-theft features: carrysafe slashguard strap, eXomesh slashguard, RFIDsafe blocking pockets and material, smart zipper security, turn and lock security hooks. My review of the LS50 Cross Body Purse and the V9 Camera Sling Pack coming soon.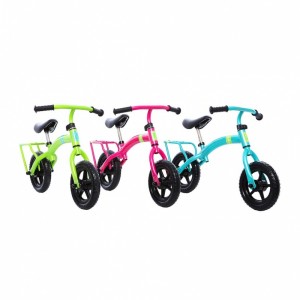 Balance bikes are a fun way for little ones to develop their balancing skills and learn to ride a bike. We see them everywhere now but there's only one balance cargo bike! Yuba, a company that specializes in cargo bikes, just launched the world's first kids' cargo bike. It's called the Flip Flop. Not only does it have the rack that cargo bikes have, it has a unique 'flippable' frame which means kids from 18 months to 6 years of age can learn to balance and steer a bike. My review of the Flip Flop is coming soon.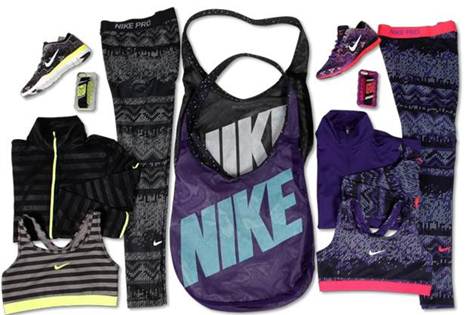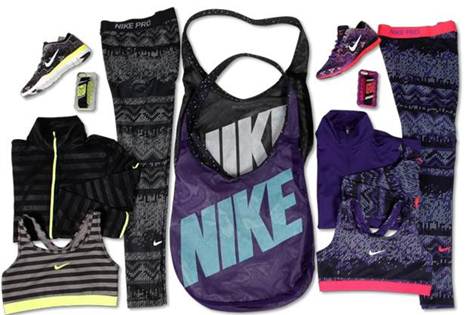 SIX:02 sells fitness apparel and accessories for popular brands like Nike and Under Armour. They have apparel, shoes, hair accessories, fitness equipment and more. If you don't know their size or exactly what they want or need, you can get an e-gift card or a physical gift card so they can choose their own gift! In my sisters middle school, Under Armour is a really "cool" brand so it's an ideal place to shop for tweens and teens as well. Check out  my full SIX:02 review for more information.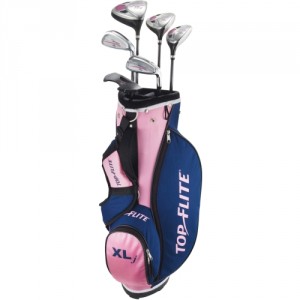 DICK'S Sporting Goods specializes in sports and fitness products. They serve athletes and outdoor adventures alike.  DICK'S Sporting Goods carries equipment, apparel, footwear and more. They offer products for beginning athletes all the way up to the professionals. DICK'S Sporting Goods is a one-stop-shop for all of your sporting gear. They currently have over 500 retail stores and a convenient online store. See my full DICK'S Sporting Goods Review for more information + to enter the giveaway (Ends 12/03/2014)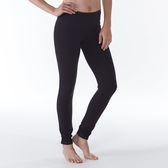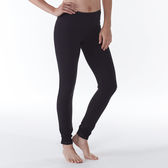 Gaiam Organic Ruched Leggings. These are great for anyone interested in organic clothing AND high quality fitness apparel. I have a bit of a yoga-pants obsession because I wear them almost all day everyday as I work from home. My gaiam brand athletic pants are some of my favorites because they maintain their stretch and fit even after months of being worn over and over. This pair has a hidden smartphone pocket making them ideal for going on a run without having to bring a purse. See my full Gaiam Organic Leggings Review for more details.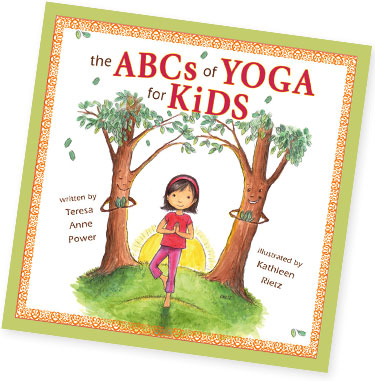 Yoga has become very popular with adults in the last few years and ABC Yoga For Kids has now created a way for children to also become actively involved in yoga as well.  This hardcover Yoga Book for kids provides 32 pages with 57 full color illustrations that makes yoga easy for kids.  Yoga For Kids helps aid in development of discipline while increasing focus and concentration.  Yoga promotes calmness and can be used to help ease stress all the while strengthening motor skills, improving visual and auditory skills, and focuses sequencing and memory skills.  Head over to ABC Yoga For Kids to see their complete line of products and learn more about the benefits of yoga.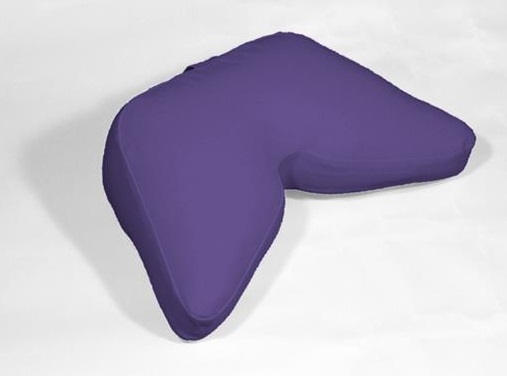 Yoga and meditation go hand in hand for a great healthy lifestyle. At Sun and Moon Originals you can find both yoga and meditation accessories to fit any need. From yoga mats, bolsters, blankets, to meditation cushions of all shapes and sizes, and back jacks, Sun and Moon Originals has it. Sun and Moon Originals started with their Cosmic Cushion™, a unique meditation cushion designed for the perfect meditation experience, and has expanded from there. Any item from Sun and Moon Originals is sure to please any yoga or meditation enthusiast on your list!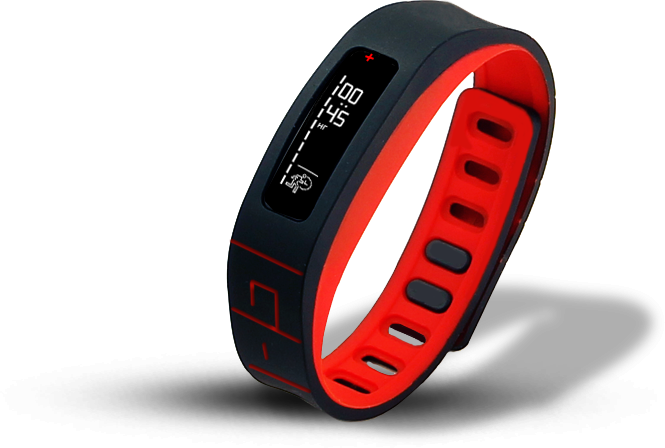 Help your loved one reach their fitness goals with a GOQii band and subscription. Unlike other fitness bands, GOQii integrates the data gathered from your GOQii band with a personal day-to-day lifestyle coach who will track data, set goals, identify challenges and motivate users. The GOQii Band itself is free and at only $19 a month, the coaching from GOQii is a great alternative to paying for and spending time meeting with a personal trainer. A 6 or 12 month subscription to GOQii, would make a great gift this holiday season!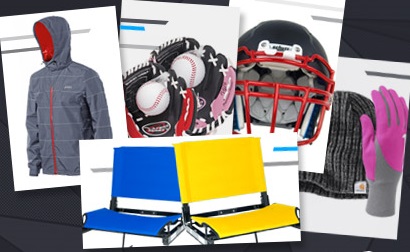 Find all things sports for anyone on your list at Sports Unlimited. From football, basketball, soccer, they have gear for nearly any sport. Want your loved one to stay warm during workouts, or just in general? Sports Unlimited has a ton of warm, thermal and rain gear in all the top, quality brands to keep your loved one warm all winter long.  From apparel to sports gear, stadium seats and even backpacks, Sports Unlimited has the sports enthusiast in your life covered. They also have great, competitive prices and lots of Holiday deals to fit any budget. An item from Sports Unlimited would make a great gift this holiday season!


Hi there! I am Emily Evert, the owner of Emily Reviews. I am 28 and live in a small town in Michigan with my boyfriend Ryan and our two pugs. I have a large family and I adore my nieces and nephews. I love reading memoirs, and learning about child development and psychology. I love watching The Game of Thrones, Teen Mom, Sister Wives and Veep. I like listening to Jason Isbell, John Prine, and other alt-country or Americana music. I created Emily Reviews as a creative outlet to share my life and the products that I love with others.
This post currently has one response.