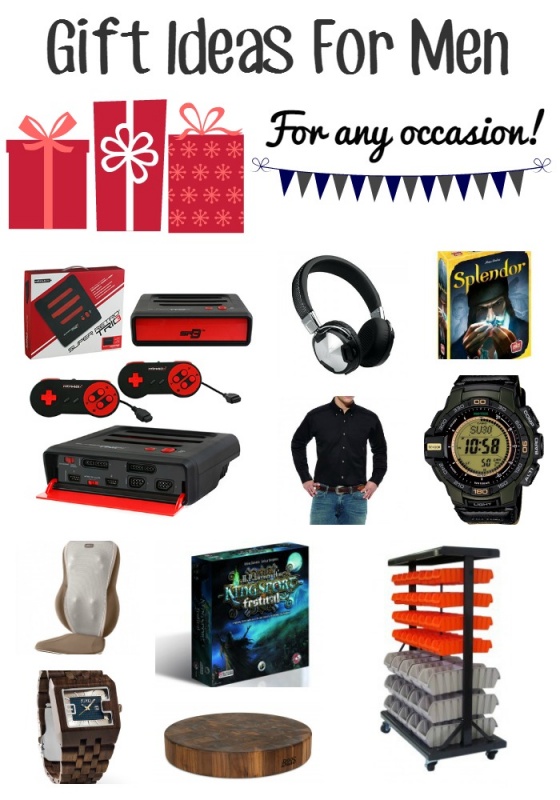 *Emily Reviews writers were provided with product samples. All opinions are our own.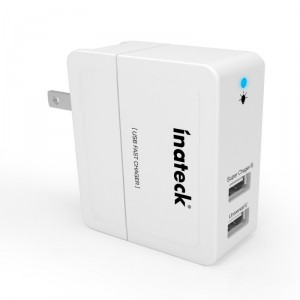 Inateck® Dual-Port USB Wall Charger. This is a neat device that can connect to two USB ports at once and plugs into the wall. This way, as long as you have your USB cord and a wall outlet you can charge your phone, mp3 player and other devices. My laptop has a few USB ports but I don't like having cords with devices hanging off of my laptop, so even at home I have switched to charging my phone through the wall. At around $10 this gadget makes a great stocking stuffer for teens and adults that they'll get lots of use out of.


AudioBooks.com is a website where you can purchase a subscription for $14.95 a month. Each month you get to pick out an audiobook to listen to for the month. If you want to listen to more than one book per month you can add additional credits onto your account so that you can access more audio books. AudioBooks are a great way to consume books for busy people who don't have time to sit and read because you can listen to audio books in the car, on your lunch hour or even while you're taking a shower. Ryan loves audiobooks so a subscription to AudioBooks.com is the perfect gift for him. Full Audiobooks.com review coming soon!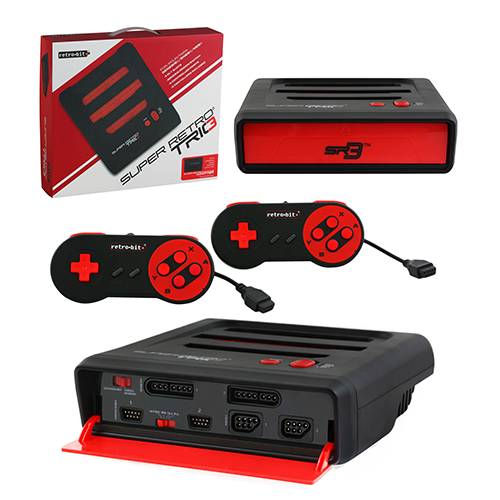 The SR3 Super RetroTRIO Console encompasses the ability to play Nintendo, Super Nintendo, and Sega Genesis games all in one system.  Flash back to the past while enjoying the classics.  We've been having a blast blowing the dust off our Mario Brothers, Donkey Kong, and other games now that we have a system to play them on.  Memories are relived, laughter abounds, and fun is to be had with the SR3.  This would definitely make a great gift for those who have a love of Yesteryear.  Perfect for men, women, and children alike, put one under the tree this year. Check out my Super RetroTRIO review for more details about our experience and for a chance to win a console! Giveaway ends 11/18/2014.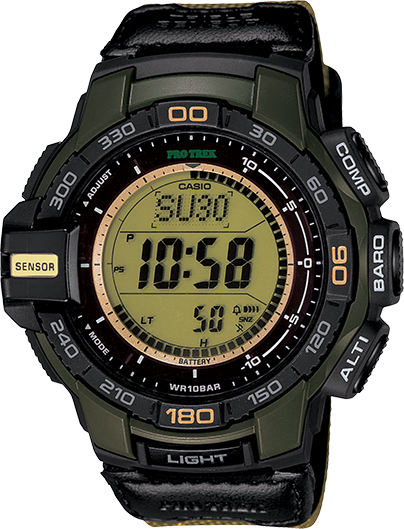 The PRG270B-3 Watch from Pro Trek would make a stunning gift this Christmas.  This  Tough Solar Power Technology filled watch has it all.  Features include: Casio's Triple Sensor Version 3 technology (Altimeter/Barometer, Thermometer & Compass), 100M Water Resistance,  Tough Solar Power Technology, Power Save Function, Low Temperature Resistance (-10°C/14°F), and more.  The nylon fabric band allows for great fit and ultimate durability.  This watch has been designed for top outdoor performance and is a must have accessory for outdoor enthusiasts.  Be sure to head over to Pro Trek to learn about all they offer and see their large selection of quality products.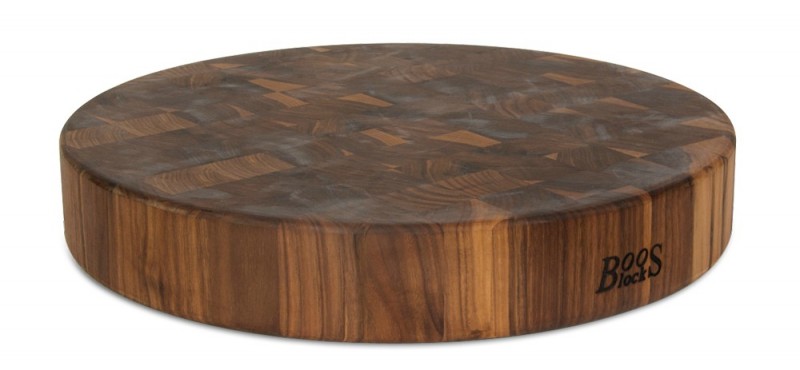 The Walnut Chopping Block (WAL-CCB183-R) from John Boos & Co. is made in the USA from the finest North American Hardwoods.  High quality with fine workmanship and design is the basis of all John Boos products and this particular board is no exception.  Measuring in at 18 DIA X 3 CRM, this Cutting Board is heavy-duty and built strong.  The beautiful Walnut End Grain construction makes this ideal for leaving on the counter top 365 days out of the year.  I've gotten comments on this block from almost everyone who has stepped foot in my kitchen since its arrival.  The bold beauty draws much attention while the practicality of this product makes it a great gift. Check out my John Boos Cutting Board review for more details and to enter for your chance to win a cutting board! Giveaway ends 11/20/2014.

Give the gift of a better night's sleep this Christmas with the Proper Pillow.  Benefits aplenty which include: rejuvenating therapeutic properties, optimal alignment, and total support and comfort.  This pillow has a four layer design and ergonomic construction that is sure to please.  Even though more hours can't be added to the day, the quality of sleep makes a huge impact on daily health.  Head over to ProperPillow.com to learn more about all the benefits that can be found by using a Proper Pillow. My Proper Pillow Review is now live as well!
Men can be hard to shop for but Trinity offers a great solution.  The Trinity Dual Sided Mobile Bin Rack offers a quality storage solution for the garage or work shop.  Included are 64 smaller orange bins and 30 gray bins, each with a tag for labeling to allow for optimal organization.  The 3″ swivel casters allow the rack to be easily moved as well.  A great quality product perfect for the men this Christmas.  Be sure to head over to Trinity to see all their other great storage solution products they have available for the home and garage.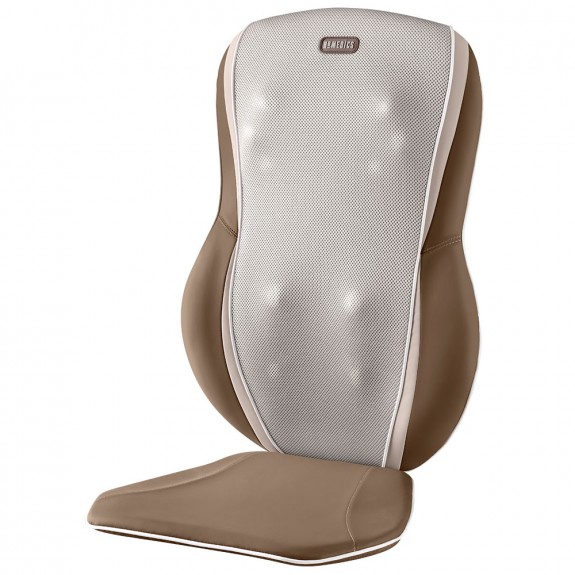 The HoMedics Triple Shiatsu Massage Cushion With Heat delivers a revitalizing massage right in the comfort of your own home in your favorite chair.  This Massage Cushion is built with the latest 3D full contour technology to provide the utmost comfort and relief.  The massaging nodes will travel up and down your back while providing a deep massage.  The hand controller allows personal control over the intensity of the massage as well as offering the ability to add heat for an extra boost of comfort.  Check out my Homedics Massage Cushion Review to read more about it or to enter to win one for yourself! Giveaway ends 11/26/2014.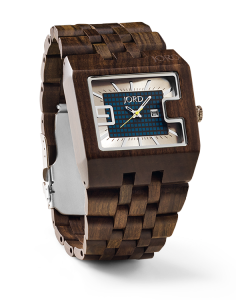 Nothing spells elegance as well as a well-designed watch. Add to that the use of wood and you get something truly unique. This is exactly what Jord has to offer: clean lines, stylish and modern design, combined with an eco-friendly philosophy. Their understated sophistication is sure to please. The soft and warm feel and natural colors of the wood make these watches one-of-a-kind fashion accessories. Jord uses different essences to obtain a variety of colors and each product is truly unique. They offer watches for both men and women. These watches would make a perfect gift for someone who appreciates high quality fashion accessories and also for someone who loves eco-friendly products. CHeck out my Jord's 94A watch review. Post also includes a giveaway that will run through 12/1/2014.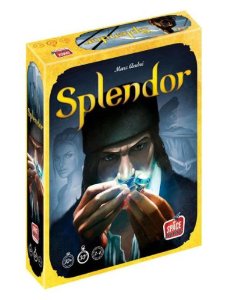 Splendor is a fun resource management game based in the Renaissance. Each player is a wealthy merchant whose goal is to become the most prestigious merchant. In order to do so, you have to collect cards such as mines, transportation, and artisans. Being wealthy merchants, all exchanges are done with precious gems and gold but be careful, there are only so many diamonds, emeralds, sapphires. etc. to share between the players. This means you have to plan ahead and watch your opponents because they may try to seize control of a resource just to hinder your development. Once you become famous, you can also get the visit of nobility which will also boost your prestige! This game is simple enough for everyone to enjoy but has a fun strategic dimension. The fact the resources are limited forces you to make difficult choices which hopefully will pay off in the long run! Here is my full review of Splendor and other games distributed by Asmodee.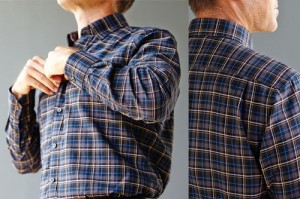 It can be a real challenge to find clothes that fit well for men who are 5'9" and under. Either the shirt is too long or the sleeves are too long, it's never quite right. Obviously, wearing clothes that are too big can make a man look even shorter than he actually is. Fortunately, Jax Everett decided to tackle this by creating clothes specifically for men who are 5'9" and under. And because they are passionate about fashion and style, they decided to offer the best of the best and work with the same luxurious materials and factories used by the most reputable brands of men fashion. The result is high-quality, well-designed clothes that actually fit well! They offer dress shirts, fun graphic tees, oh-so-soft merino wool sweaters. See my full Jax Everett Review – it also includes a giveaway that ends 12/6/2014.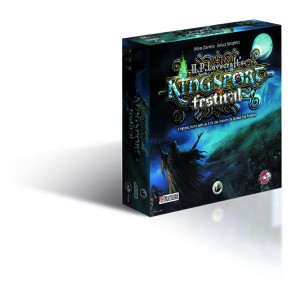 H.P. Lovecraft created a mysterious fantasy universe which provided an amazing setting for Kingsport Festival, a terrifying adventure game. This board game is unique in the sense that we, as players, are the bad guys. We are high priests of bizarre cults and we want to unleash the power of cosmic creatures and unspeakable monsters. Each game varies based on the scenario card chosen and the Festival cards and as well as the special skills of each player. The winner is the Cultist who collected the most cult points at the end of the 12th round. This game is very well designed with tons of details and descriptions to set the mood. The writings of H.P. Lovecraft inspired the game designers to create a dark and intriguing game which the artwork conveys very well. As you play and explore Kingsport, you can almost feel the eerie and unnatural atmosphere! For more details check out my full Passport Game Studios review.
If you are looking for a great gift for an avid music lover, I recommend you take a look at Arctic's Premium Bluetooth Headphones (P614 BT). These headphones provide unsurpassed sound quality through enhanced neodymium drivers. There were designed with optimal comfort in minds or the earpads are super cushiony and the headband is both expandable and flexible. There is also a built-in microphone which means you can use it take calls and such. These headphones can last up to 30 hours on a single charge and the LED indicator will tell you when it's time to charge it (red light flashing). The pairing with a smart phone is very easy and the connection is effective in a range up to 33 feet. All the controls are on left ear pad for easy access and you can switch between tracks directly on the headphones. The headphones come with a micro USB charging cable, a travel pouch, and a simple user manual. Here is my full review of Arctic Premium Bluetooth Headphones.
Ariat offers high quality footwear and apparel for men, women and kids. The company began with equestrian wear and has expanded in popularity from there. Ariat has always focused on design, innovation and technology. They believe you should play as hard as you work. Ariat strives to make products that keep up with your demands and support your performance. My full Ariat review will be published soon.


Hi there! I am Emily Evert, the owner of Emily Reviews. I am 28 and live in a small town in Michigan with my boyfriend Ryan and our two pugs. I have a large family and I adore my nieces and nephews. I love reading memoirs, and learning about child development and psychology. I love watching The Game of Thrones, Teen Mom, Sister Wives and Veep. I like listening to Jason Isbell, John Prine, and other alt-country or Americana music. I created Emily Reviews as a creative outlet to share my life and the products that I love with others.
This post currently has 4 responses.