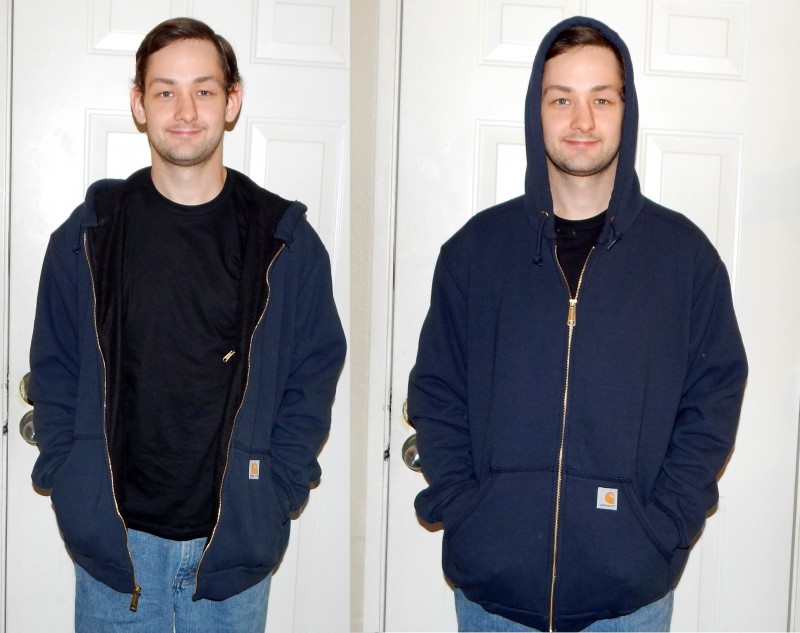 I received product from Sports Unlimited for this review. All opinions are my own.
Many of us know sports enthusiasts in our lives. While my fiancé and I are not your typical sports enthusiasts, but we enjoy sports apparel to use for yoga, going to the gym, and just to wear around, especially in the winter. I work with kids, and I love comfortable clothing to wear, and my fiancé and I both get very cold in the winter, and enjoy thermal wear. Sports Unlimited has tons of sports apparel, accessories, and thermal wear to keep you warm in these cold winter months. An item from Sports Unlimited would make a great holiday gift for just about anyone on your list!
I received the following from Sports Unlimited: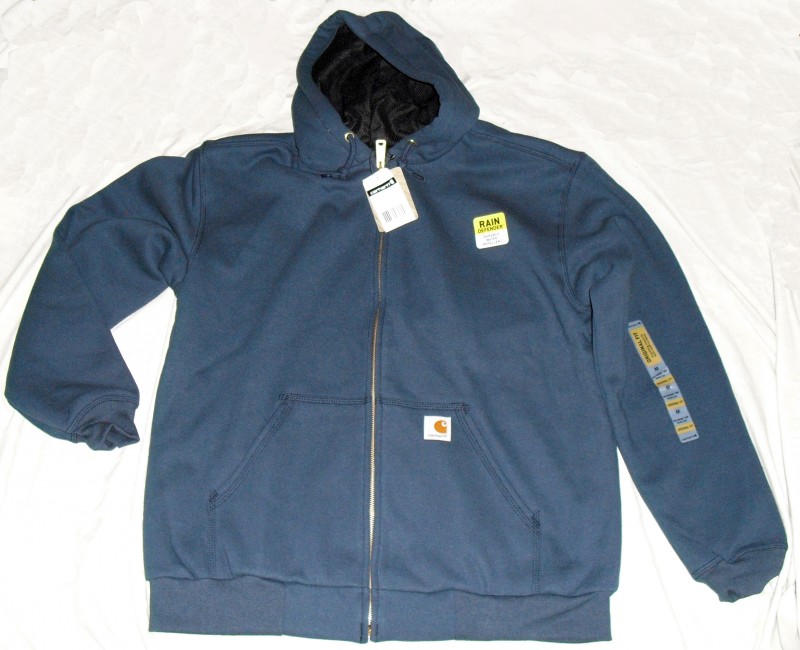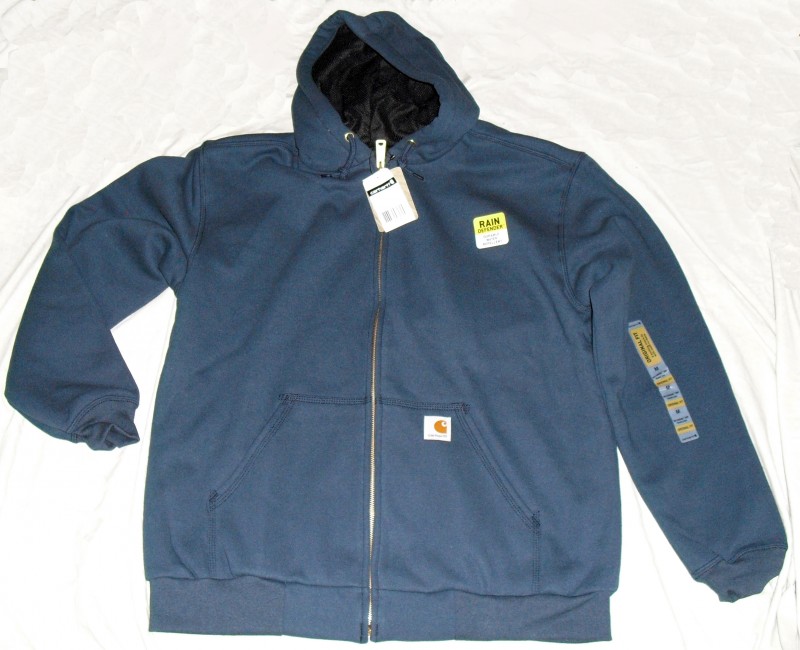 I received the Carhartt Men's Rain Defender Hooded Zip-Front Sweatshirt in Medium in Navy Blue.
The Carhartt Men's Rain Defender Hooded Zip-Front Sweatshirt has a ton of great features. It has all the coziness of a zip up sweatshirt, with two front pockets, hood, and zip up front. It is thermal lined and treated with Rain Defender DWR that keeps the hoodie dry. The wrist and waistband are spandex reinforced to seal out the cold.
This Carhartt Sweatshirt is a really quality sweatshirt. The zipper zips seamlessly, and it's all stitched very well. My fiancé and I have both worn this sweatshirt and we really love it. My fiancé wears it out all the time now in the cold. He likes the casual look, how comfortable it is, while also providing immense warmth. Whenever I'm cold, I pull this on, and it only takes a few minutes for me to warm up. And it's even better when you're outside in the cold! This would be great for any outdoor enthusiast, or runner who wants to stay warm in the cold. Or for anyone who works outdoors, or for anyone like my fiancé and I who simply get cold very easily!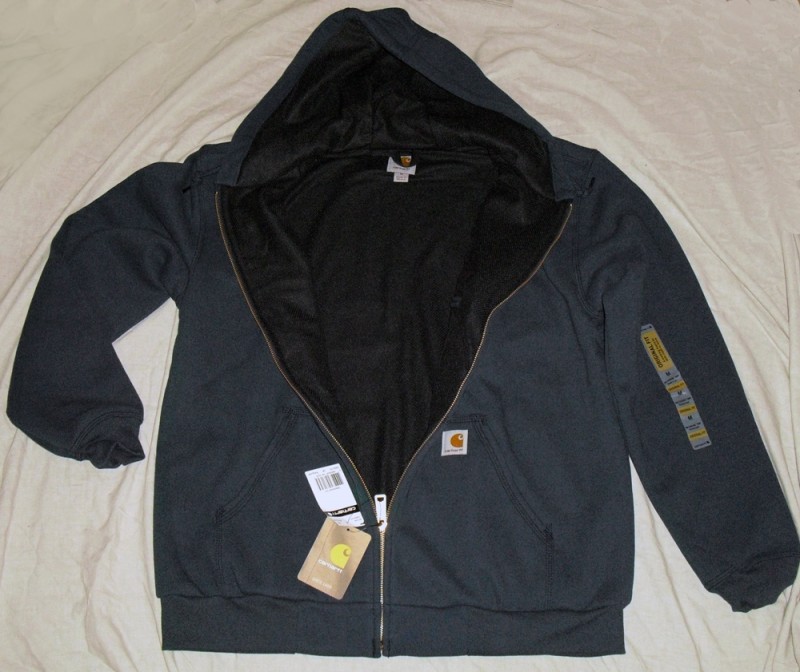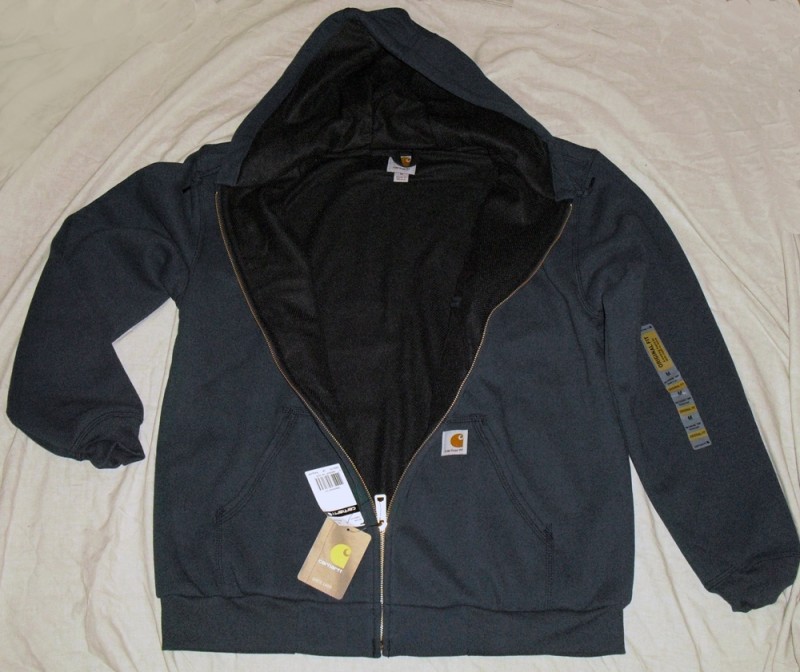 The inside of this sweatshirt is not quite what I expected it to be. I'm used to sweatshirts being made of a soft, cotton-like material on the inside. While that type of material is nice, it gets pretty scratch after a few washes and is never quite the same after that. The black thermal lining interior of this sweatshirt is soft, but more mesh-like. It stays feeling the same even after multiple washes, which is really great!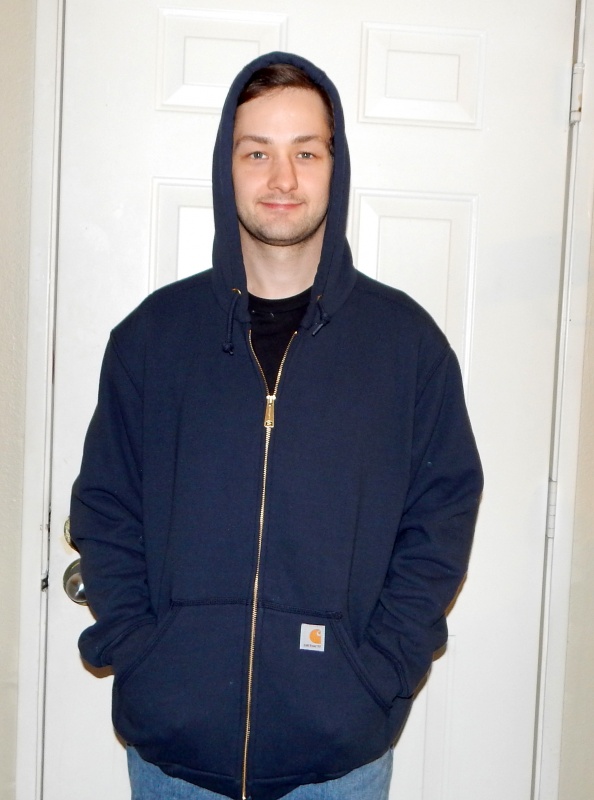 Overall, my fiancé and I have really enjoyed this Carhartt Sweatshirt from Sports Unlimited! It's kept us warm during these cold pre-winter days, and will continue to do so, rain or shine! Sports Unlimited has a ton of thermal gear that would make a great gift for any fitness or outdoor enthusiast in your life. The also have a lot of great sports gear at great prices, and carry all the top name brands! They have sales going on all the time, and even free expedited shipping on orders over $99! If you're looking for a gift for a sports enthusiast, outdoor enthusiast, or simply someone who likes to stay warm and comfortable, you should definitely check Sport Unlimited out!
Buy it: You can buy the Carhartt Sweatshirt seen here and much more online at the Sports Unlimited Website.
Connect: You can connect with Sports Unlimited online on their Facebook, Twitter, and Pinterest.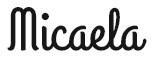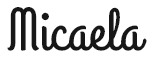 This post currently has no responses.