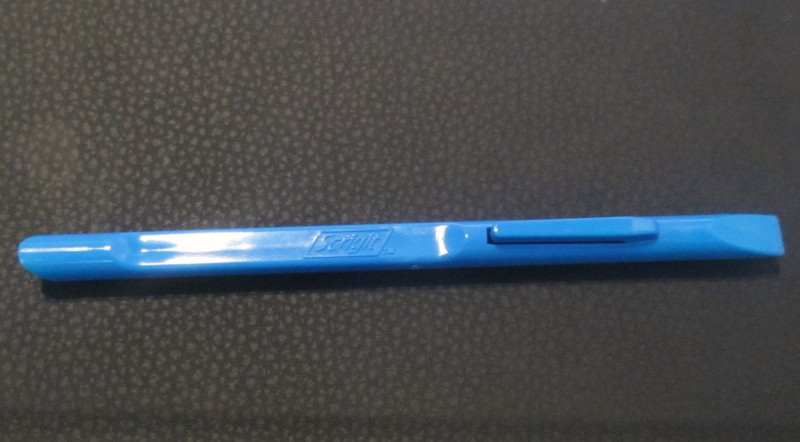 Thank you Scrigit Scraper for sponsoring this blog post and giveaway. All opinions are my own.
I was recently sent some Scrigit Scrapers which at a quick glance almost look like an ink pen, except they have two ends. One is flat, while the other is curved and both can be used as scraping tools. I've been using them a lot to clean! They are a great way to get dried or baked on food off of dishes, cookware or even your stove without leaving nicks or scratches. The Scrigit Scrapers are plastic so they don't leave scratch marks like a knife or razor would. I've found several other uses for the Scrigit Scrapers as well, such as removing sticker and tape residue from surfaces, cleaning dirt and dust out from between the keys in my keyboard and more.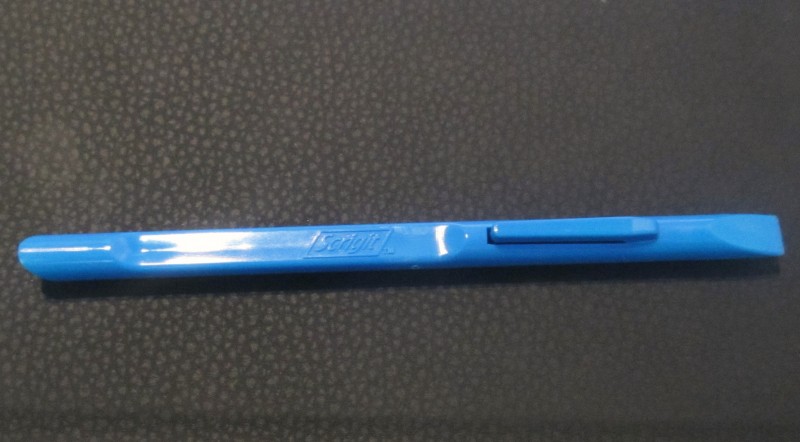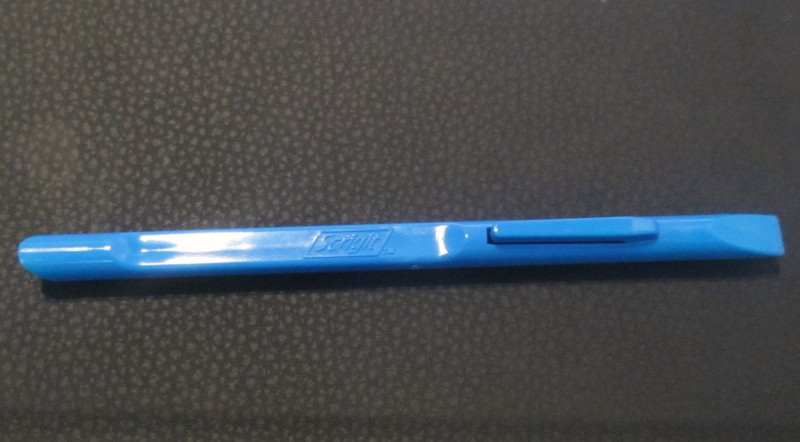 For the most part, anytime that you need to scrap something off of a surface or get in between a tiny crack or crevice, Scrigit Scraper will be up for the job. I've been storing ours in a pencil holder because it fits in perfectly with other pens and pencils and then I always know where it's at. I keep another in my purse for when I'm on the go.
The scrapers have a small tab (similar to the 'hook' piece on a pen cap) so you can even hold it in place by sliding it onto a shirt pocket or over the top of your notebook.
Scrigit Scrapers comes in packs of 2 or 5 and are available for sale on Amazon.
Win it: 7 Scrigit Scrapers (a 2 pack and a 5 pack) and a $25 Amazon gift card! Giveaway is open to the US and will end 7/14/2015 at 11:59pm EST.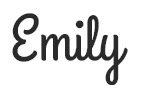 Hi there! I am Emily Evert, the owner of Emily Reviews. I am 28 and live in a small town in Michigan with my boyfriend Ryan and our two pugs. I have a large family and I adore my nieces and nephews. I love reading memoirs, and learning about child development and psychology. I love watching The Game of Thrones, Teen Mom, Sister Wives and Veep. I like listening to Jason Isbell, John Prine, and other alt-country or Americana music. I created Emily Reviews as a creative outlet to share my life and the products that I love with others.
This post currently has 20 responses.