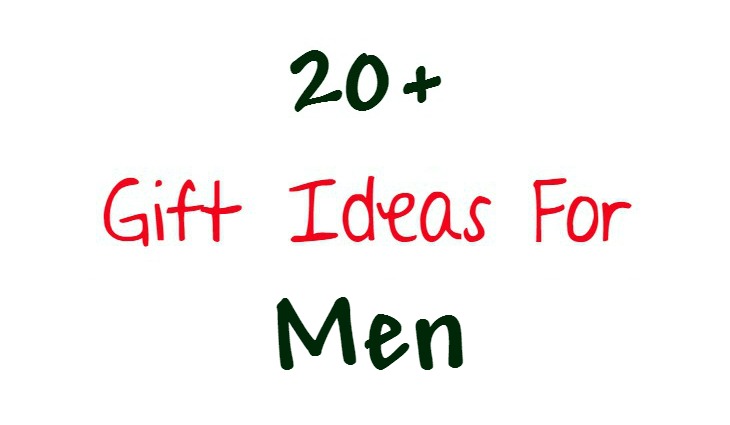 Emily Reviews writers were sent products for inclusion in our holiday gift guide. There are affiliate links in this post.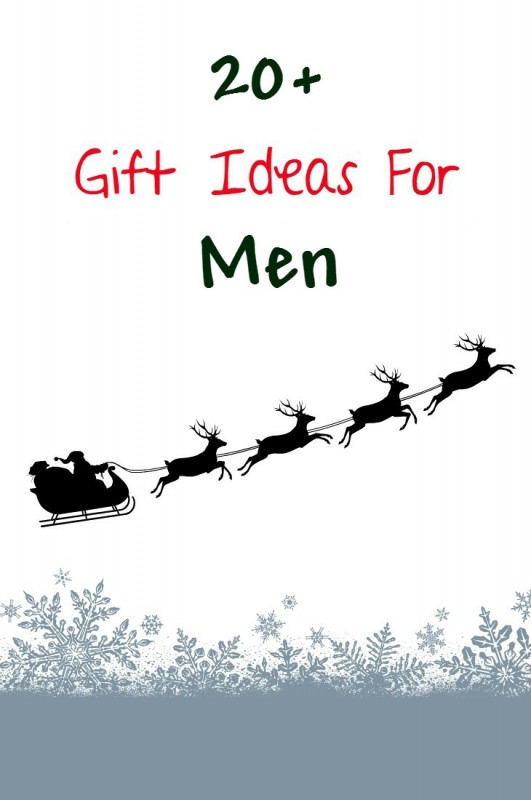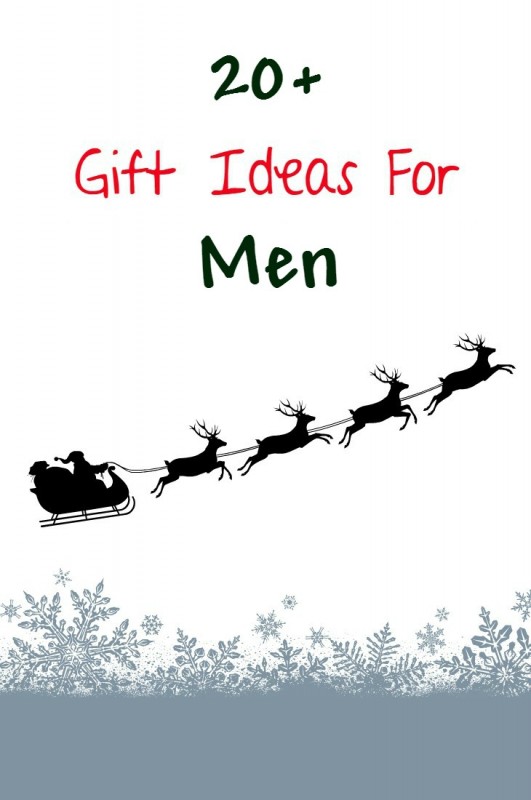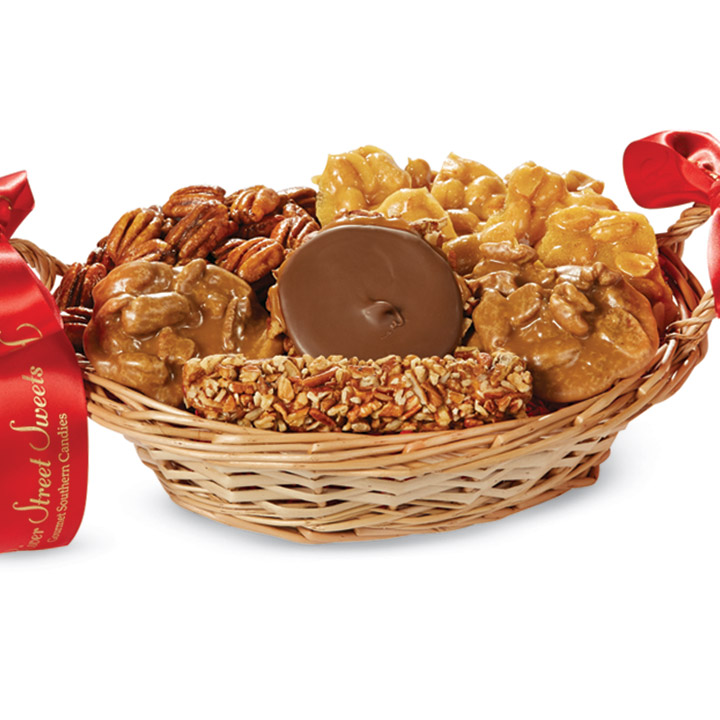 If you know a guy with a sweetooth, River Street Sweets has all kinds of treats that are perfect for gift giving. The Holiday Grab basket comes in a few sizes and includes world famous pralines, milk chocolate bear claws, crunchy glazed pecans, hand stretched peanut brittle and a fluffy nougat log roll. I wasn't familiar with most of these treats but the basket was thoroughly enjoyed at my house. Everything was very sweet and had a great texture. It would be great for a man with a sweet tooth.
Buy it: RiverStreetSweets.com.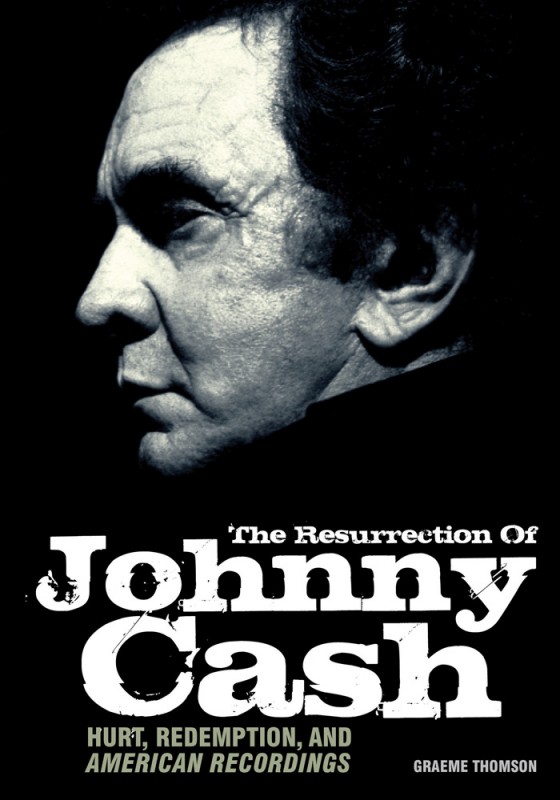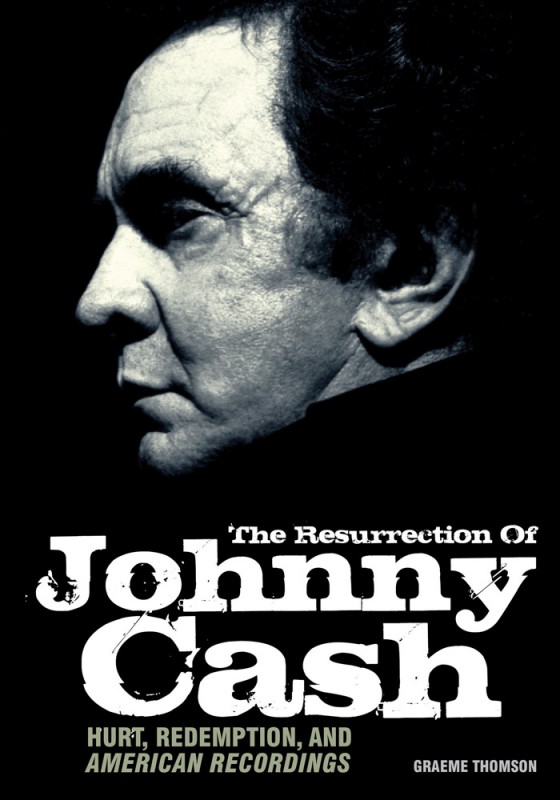 The Resurrection of Johnny Cash from Quarto Knows would make a nice gift for Johnny Cash fans. Most books, documentaries or articles that you'll find about Johnny Cash focus on his earlier success from the 50s through the 70s. The Resurrection of Johnny Cash focuses on his life during his albums Hurt, Redemption and American Recordings which is a time period that isn't focused on as much. As a result, even fans who have read several books on Johnny Cash will likely find new information in this book.
Buy it: Amazon.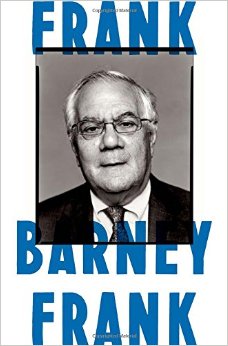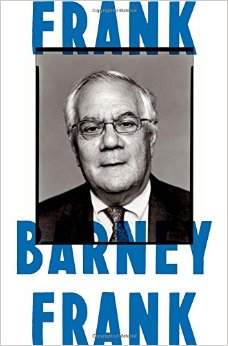 Frank by Barney Frank is a book about the life of congressman Barney Frank. It was just released in 2015 so it's a great gift idea this year for men interested in politics in general or specifically in Barney Frank's life and career. Barney Frank was the first openly gay congressman so it would also likely interest those interested in the LGBT movement.
Buy it: Amazon.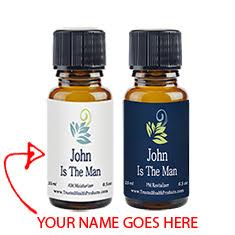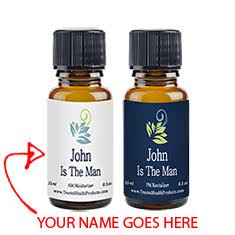 Trusted Health Products makes a The Man line which includes a facial skincare system (am and pm set) and a body moisturizer. The bottles can be personalized with the name of your choice making the gift set feel unique and special. The ingredients are all natural and are free of preservatives, parabens, GMO's, synthetic chemicals, artificial colors and artificial additives.
Buy it: TrustedHealthProducts.com.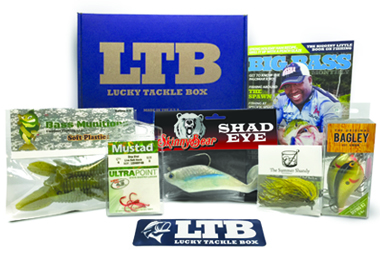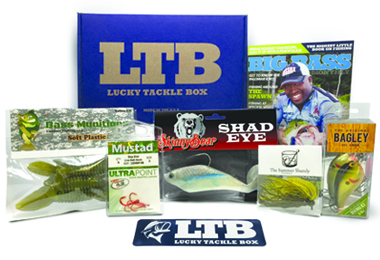 LuckyTackleBox is a subscription box for fishermen that sends you fishing related accessories each month. They have three choices for subscription boxes – bass fishing, inshore saltwater or panfishing. At just $15-$14 per month (depending on how long you sign up to subscribe for) you'll be sent. The total value of everything in last months' box was $28.97 so in addition to having a fun surprise to look forward to each month, you'll also be getting a good deal.
Sign up: LuckyTackleBox.com. December box ships December 10th!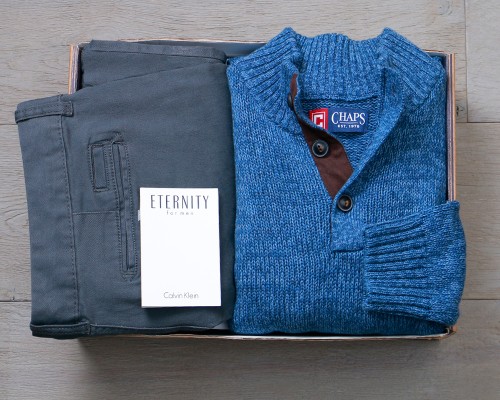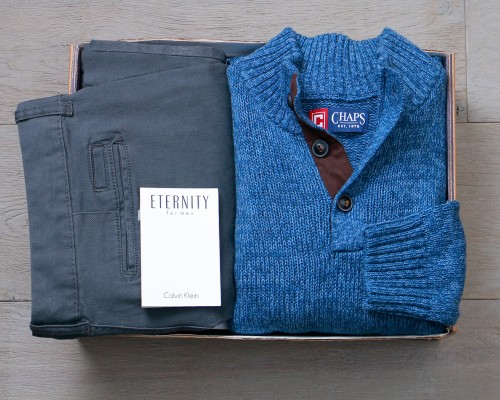 Fashion Stork is a subscription service for men who like to dress well. If you know a guy who has a professional job and regularly needs to dress up, or who just enjoys looking classy on the weekends a Fashion Stork subscription would be perfect for him. When signing up you're able to share your measurements for ideal sizing as well as color and style preferences. For example, you can share that you enjoy wearing neutral colors and dislike bowties. Each box includes 3 to 5 coordinated items so you can put together a full outfit.
Buy it: FashionStork.com.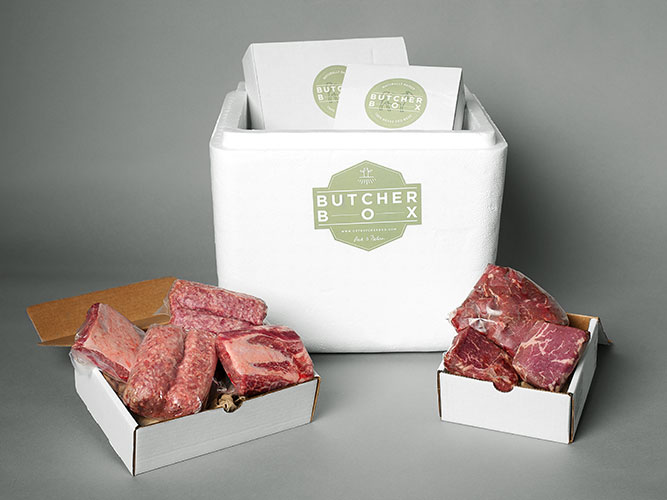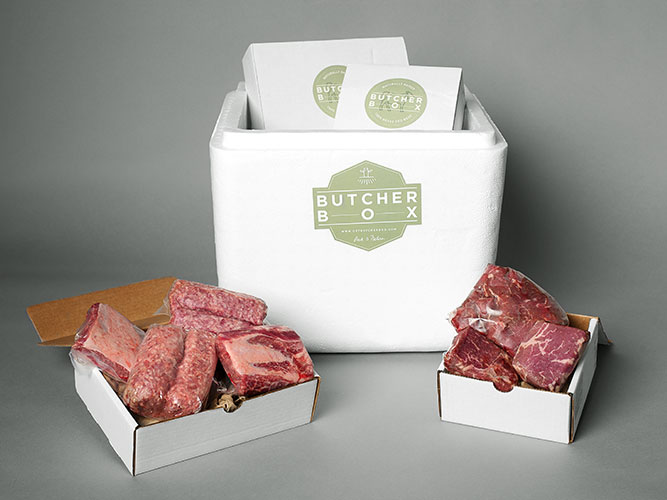 Butcher Box is a subscription box that sends 100% grassfed beef to your doorstep. Each box has approximately 16-20 meals, based on 6 8-ounce portions. This subscription would be a wonderful gift for anyone interested in eating high quality grassfed meat or for any meat lover. My full review is coming soon but the one line version is we LOVE butcher box.
Buy it: GetButcherBox.com.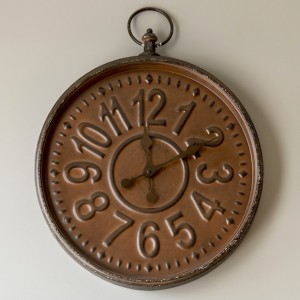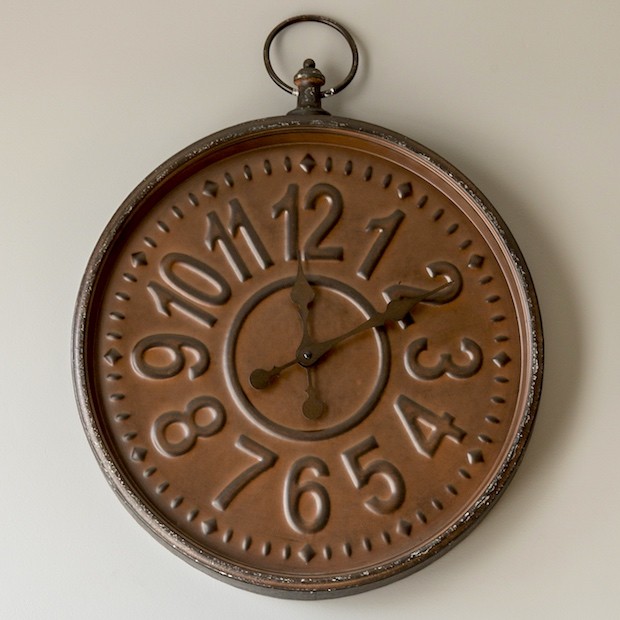 Stuck on what to get him this Christmas? Give him the gift of time…a Tin-faced Pocket Watch Wall Clock from Antique Farm House. This wall clock has a vintage charm. It is made of embossed metal with an aged brown finish. The Tin-faced Picket Watch Wall Clock is 20.5″ x 23" H in size.
Learn more in my Antique Farm House review.
Buy It: www.AntiqueFarmHouse.com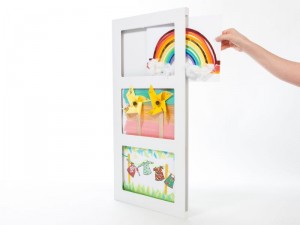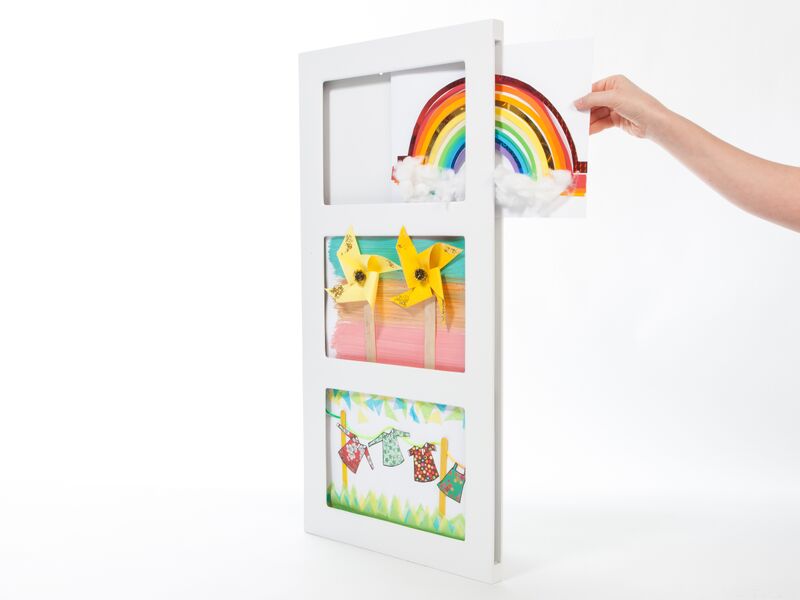 Displaying 3D art work was difficult until Articulate Gallery came along. Articulate Gallery has an innovated line of picture frames. The front of the frames is open allowing your artwork to be displayed without being smooshed.  The 9 x 12″ Triple Gallery frame is the perfect gift for proud parents and grandparents. Articulate Gallery also offers a double and single gallery frame.
Buy It: www.ArticulateGallery.com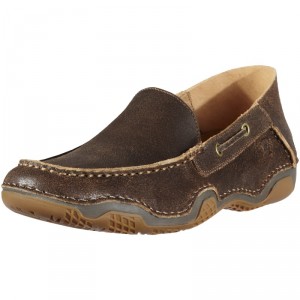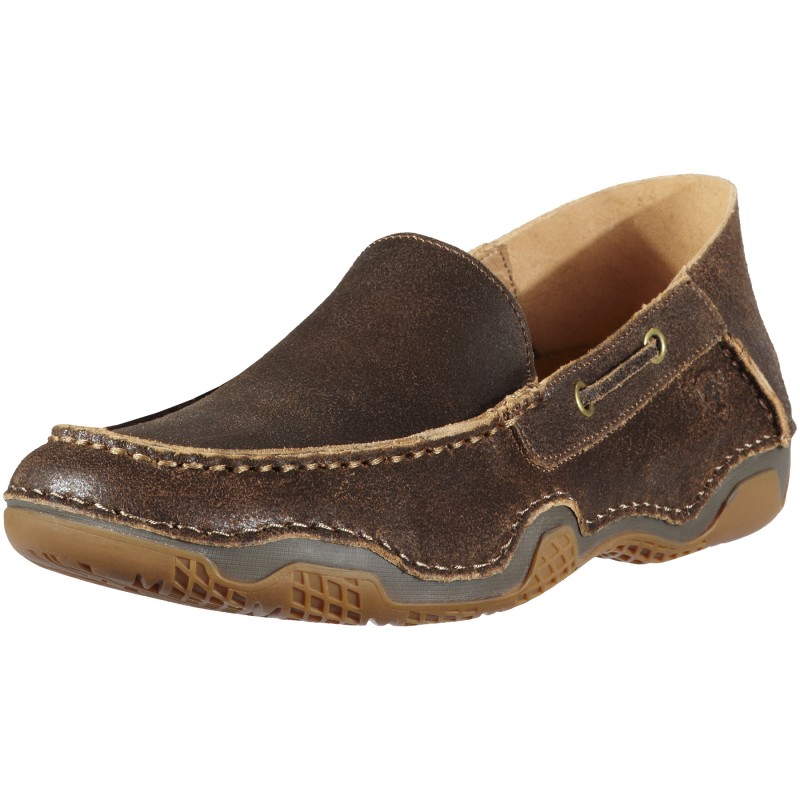 Ariat offers men functional and fashionable western footwear. Ariat has a pair of shoes called Gleeson. Gleeson shoes are slip-on shoes made with suede, distressed leather and feature a flexible rubber outsole. The shoe has a rounded toe and 4LR technology for all day comfort. Ariat added contrast stitching along the outside of the shoe for an attractive embellishment. Gleeson shoes are available in men's size 7.5-13 and medium or wide width.
Learn more in my Ariat review.
Buy It: www.Ariat.com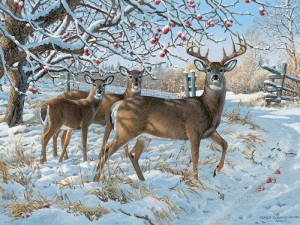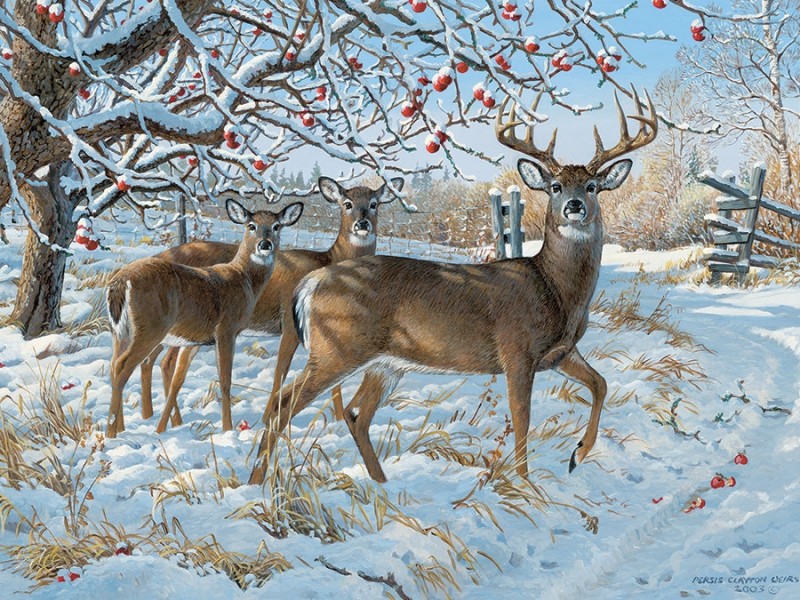 The Winter Deer jigsaw puzzle from Cobble Hill Puzzle Co is sure to please any outdoors man. This jigsaw puzzle shows three exquisite deer observing while standing in a fresh snow covered field. Winter Deer is designed by Artist Persis Clayton Weirs. This puzzle has 500 pieces and is 24″ x 18″ when completed.
Learn more in my Cobble Hill Puzzle Co review and enter to win!
Buy It: www.CobbleHillPuzzles.com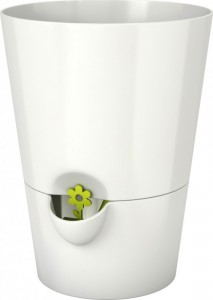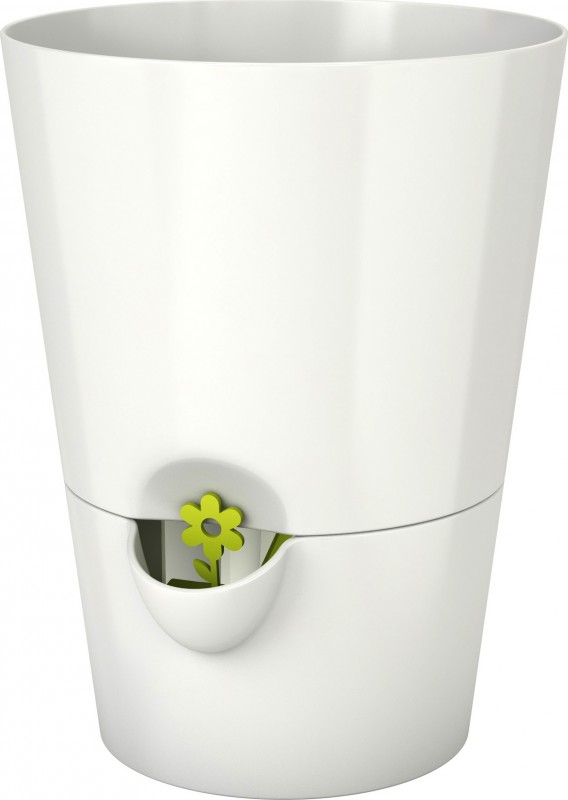 The Frieling Smart Planter is idea for growing herbs in your kitchen. The Smart Planter has a flower application that tells you when the pot needs watering. A special wick irrigation system helps maintain appropriate moisture throughout the soil. The Smart Planter is 7.5 H 5.5 diameter. It is available in green, pink and white.
Buy It: www.Frieling.com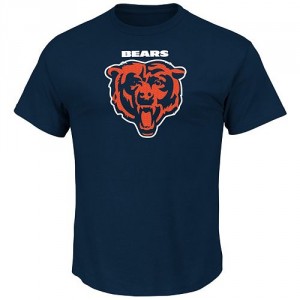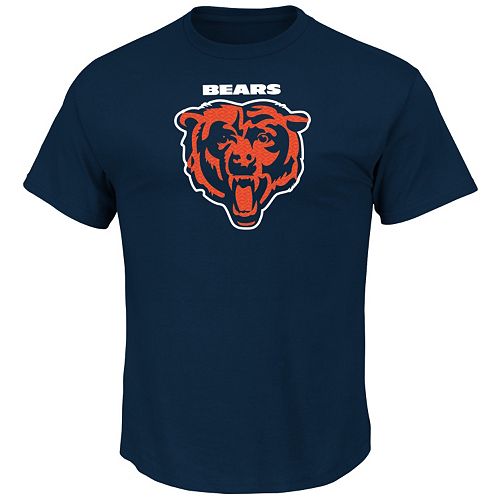 Kohl's has great gifts for everyone in the family. Chicago Bears fans will love the Men's Majestic Chicago Bears Critical Victory Tee. The Chicago Bears logo is a puffed ink screen print. The t-shirt is cotton jersey. It has a crew neck and short sleeves. TD Bears!
Learn more in my Kohl's review.
Buy It: www.Kohls.com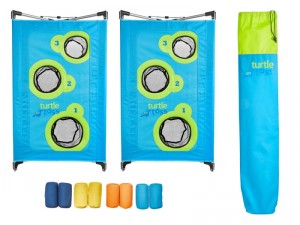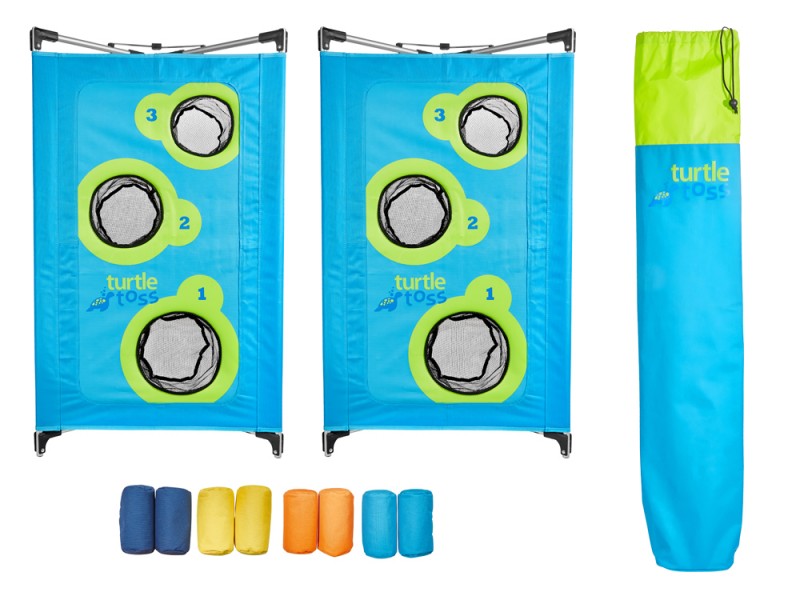 SeaTurtle Sports has a wonderful gift idea for men; its called Turtle Toss. Turtle Toss comes with either one or  two canvas boards, two sets of four colored barrel bean bags, and a convenient carrying case. Turtle Toss is perfect for a day at the beach, family gathering or tailgating.  Turtle Toss is the ultimate cornhole/bean bag toss game.
Learn more in my SeaTurtle Sports review.
Buy It: www.seaturtlesports.com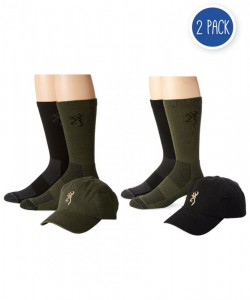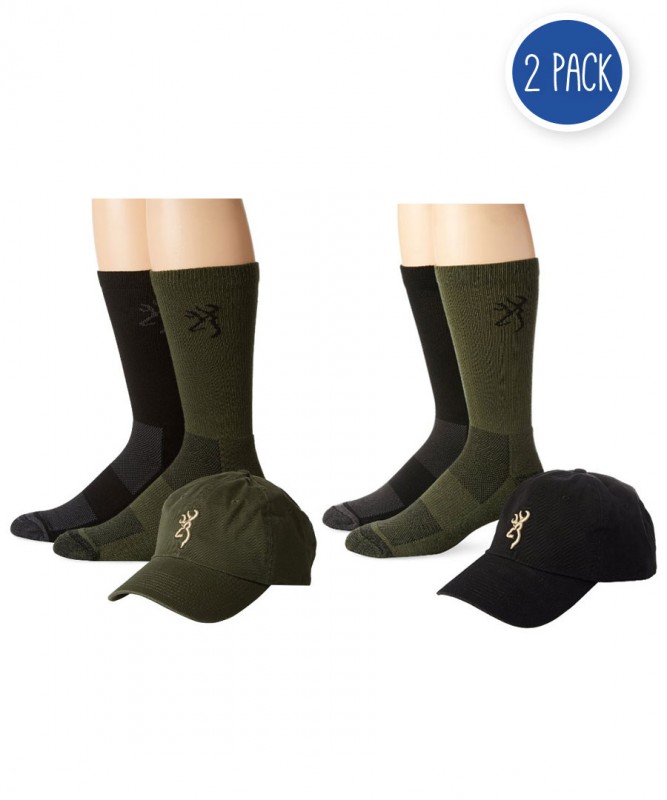 Socks In Stock carries Browning brand socks for men. Browning socks are perfect for men who spend time outdoors. These socks have been crafted to care for your feet during all kinds of weather conditions. Browning socks are available in black or olive colors.  Add a set of Browning socks to his Christmas stocking!
Learn more in my Socks In Stock review.
Buy It: www.SocksInStock.com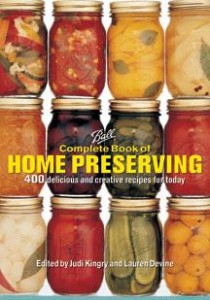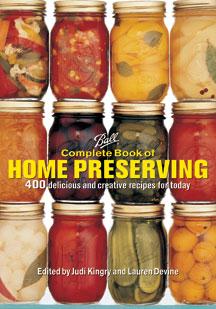 The Ball Complete Book of Home Preserving will teach him the tricks to canning and preserving foods. This book has over 400 recipes including: salsas, sauces, pickling, chutneys, relishes and fruit spreads. The Ball Complete Book of Home Preserving gives directions on how to safely can and preserve at home. It gives you a list of all equipment and utensils needed as well as tips to be successful. The Ball Complete Book of Home Preserving is perfect for beginners.
Learn more in my Robert Rose review.
Buy It: www.robertrose.ca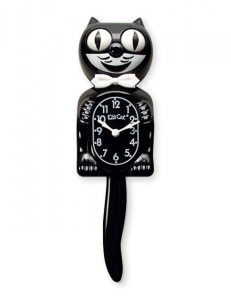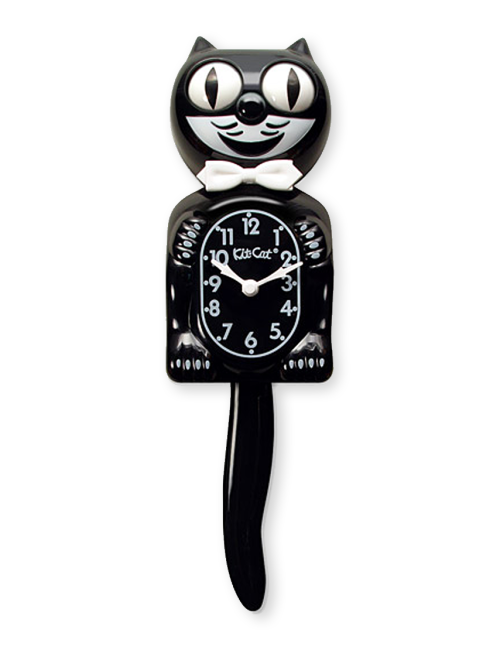 Since 1932 Americans have loved Kit-Cat Clocks with their wagging tails and rolling eyes. Today Kit-Cat Clocks are available in many different styles and color options. The Classic Black Kit-Cat Clock features a handsome cat wearing a whimsical white bow-tie. The clock is 3 x 4.25 x 9.25 inch in size. Add a touch of history to your wall with a Classic Black Kit-Cat Clock.
Buy It: www.kit-cat.com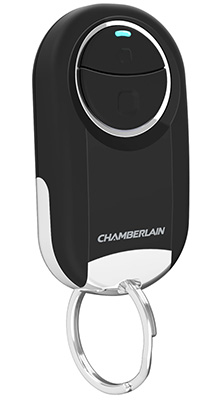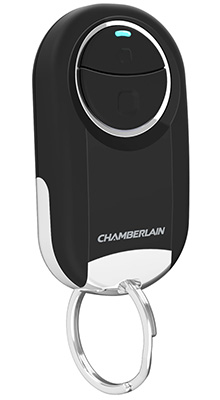 The new Universal Mini Garage Door Remote from Chamberlain offers amazing flexibility for those coming and going from home, without the use of a key!  Sleek and compact, this lightweight device is compatible with all major brands and allows for control of two garage doors through a secure connection.  Definitely a useful gift idea for this Christmas!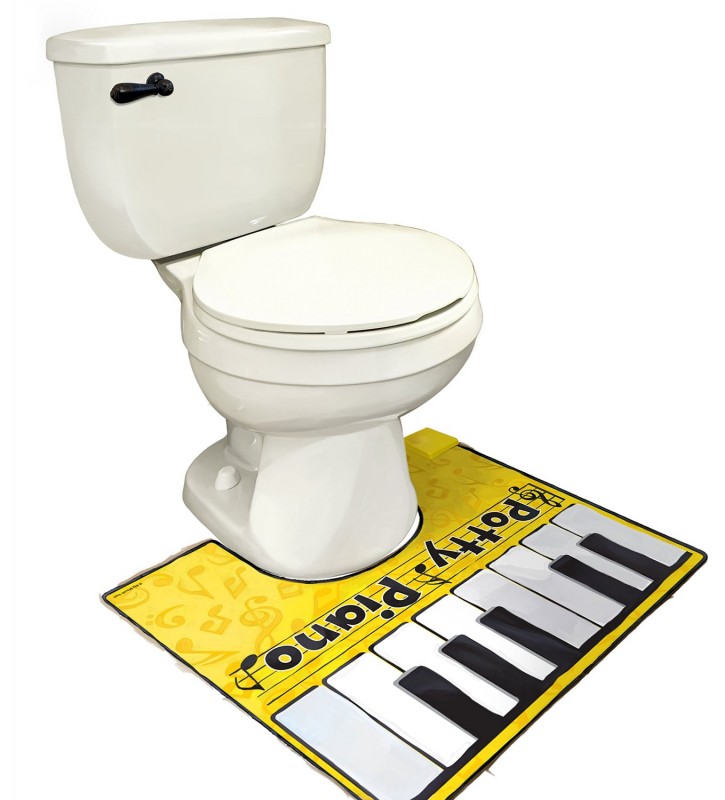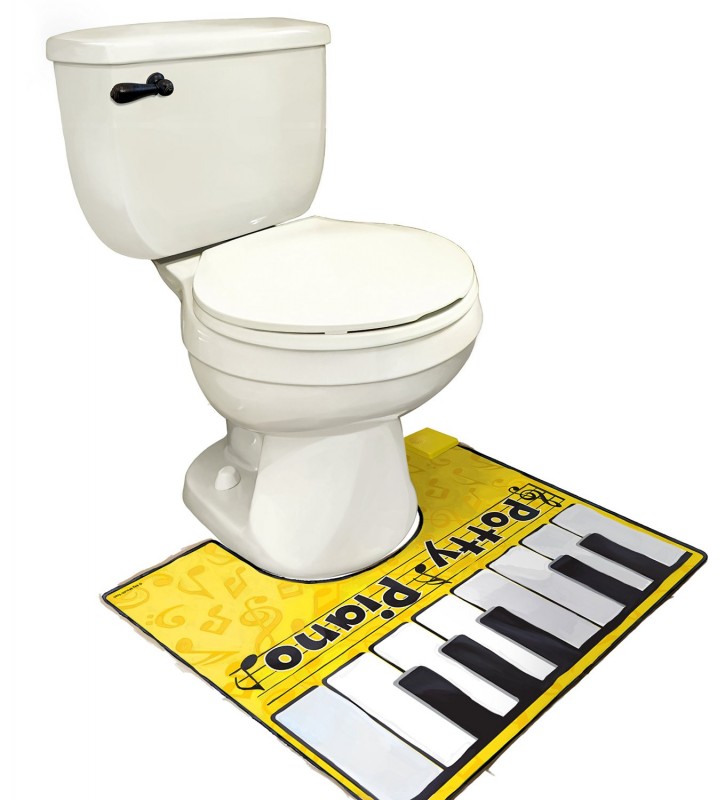 Put a Big Mouth Inc. Potty Piano under the tree for some added fun this Christmas!  Tap a tune with this wipe clean mat while taking a break on the throne.  Sure to be a hit for the whole family as well as visitors as it's a unique product.  Perfect for holiday gift exchanges, friends, family, or those hard to buy for people in your life.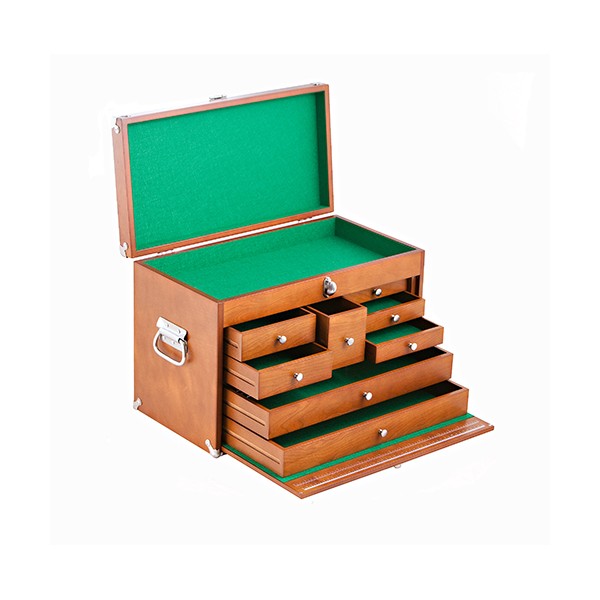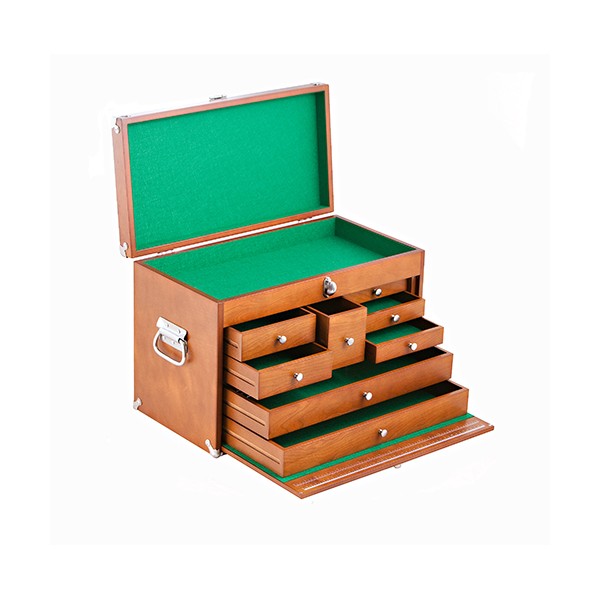 The Trinityii Wood Tool Box offers a delightful appealing design on the outside down to the beautiful details of nickel plated side handles, hardware, and corners while also offering a soft protective felt-lined interior.  Many different drawers and compartments in a variety of sizes makes this the perfect gift for men of all ages!  Use for tools or other treasures, the possibilities are endless.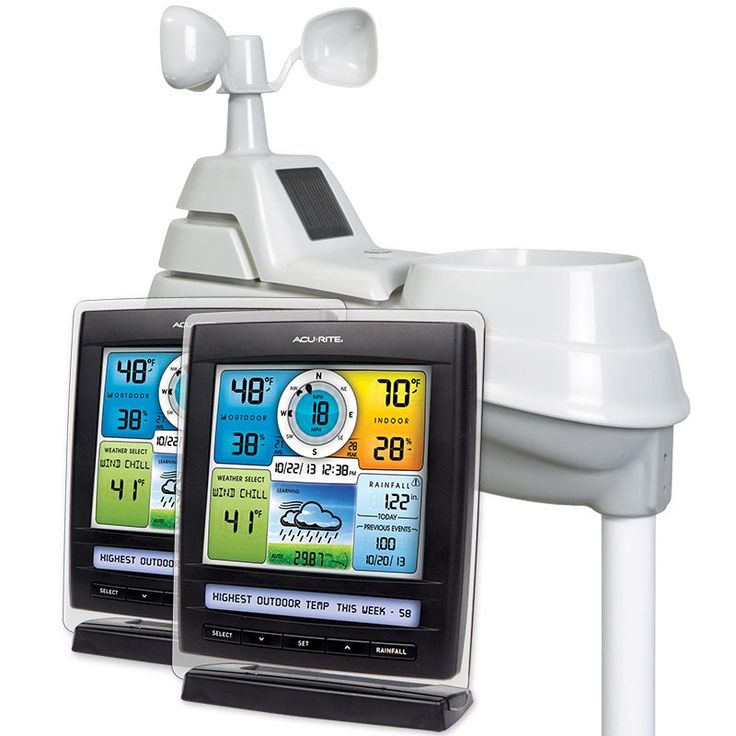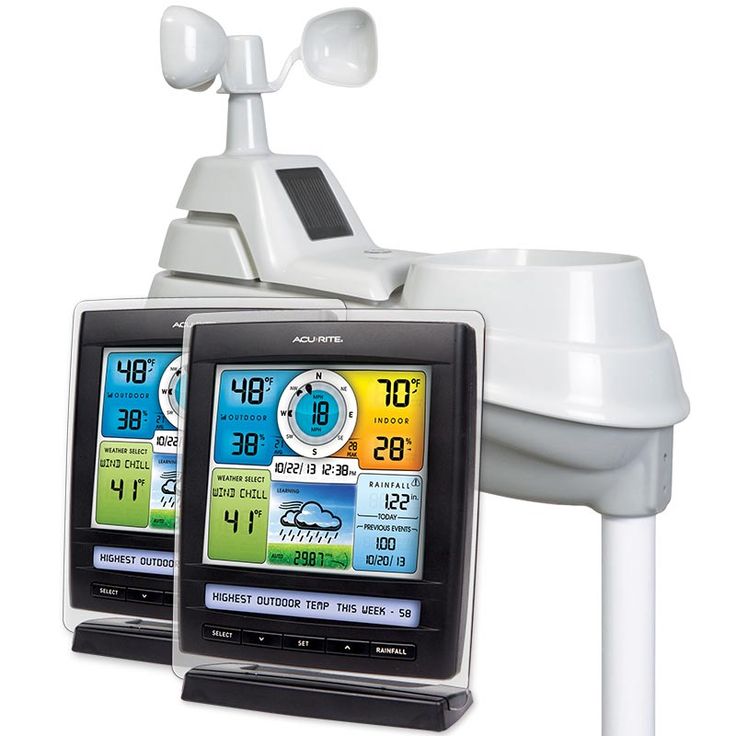 For the weather watching men in live, consider giving the Pro 5-in-1 Weather Station with Dual Displays from AcuRite.  This amazing set measures temperature, humidity, rain, wind direction, and even the wind speed – all from the comfort of your own back yard.  The illuminated color displays offer easy to read and accurate information.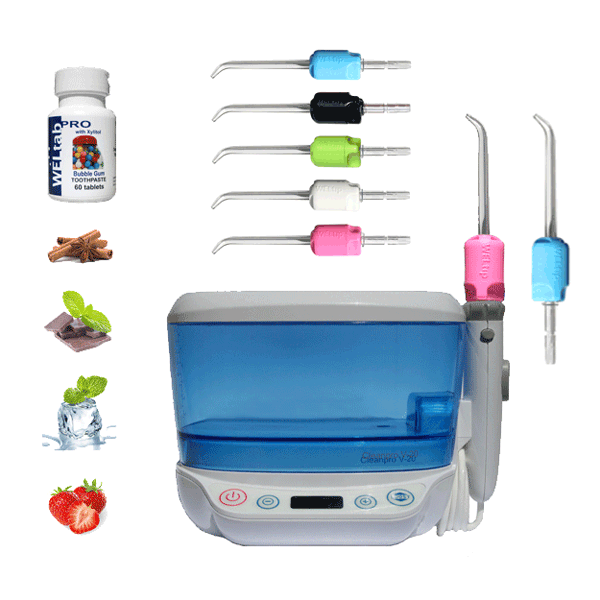 For the healthy teeth conscious men in your life, be sure to check out the WELdental Water Flosser & Toothpaste Couples Set .  This special water flosser offers a patent pending toothpaste delivery system.  The WELtip provides a true 360 degree cleaning of each tooth for the best dental care possible.  Boost the oral health of the ones you love!
Learn More:  Head over to my WELdental Review to learn more.
Buy It:  WELdental.com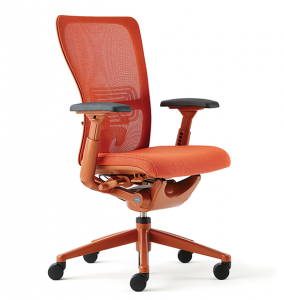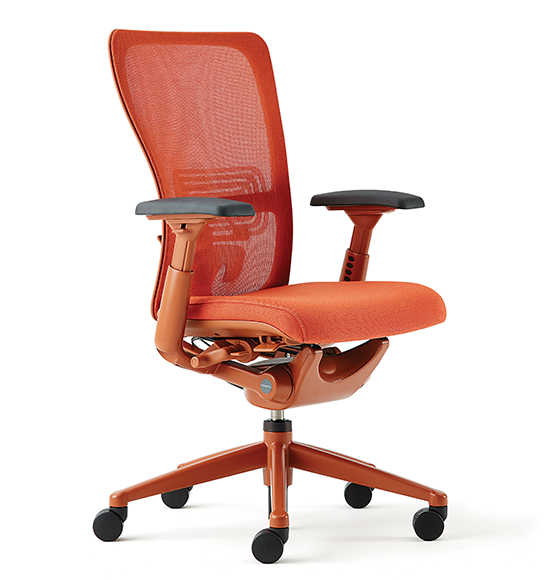 The man in your life most likely hasn't deemed himself worthy of an amazing posture positive chair for his work space. The Zody Task chair is the perfect chair for any man in your life who frequents the sitting position. With fully adjustable arms, seat, recline and lumbar support you can be sure he can get the best fit no matter what his size! Give him the gift of relieved back and shoulders, no more hunch back and a more positive work experience!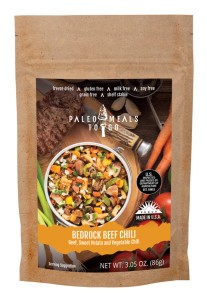 Is there a man in your life who enjoys the great outdoors? Paleo Meals to go is the perfect gift for him. Whether he takes long mountain laden hunting trips, rustic survival camping trips or just fun family camping Paleo to go is the perfect addition to any outside lovers backpack. Each meal is freeze dried, gluten free, milk free, soy free, grain free, and shelf stable. All that's needed is hot water added to this magical little packet to take you right back to your warm cozy home for a quick comforting meal.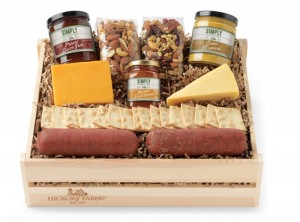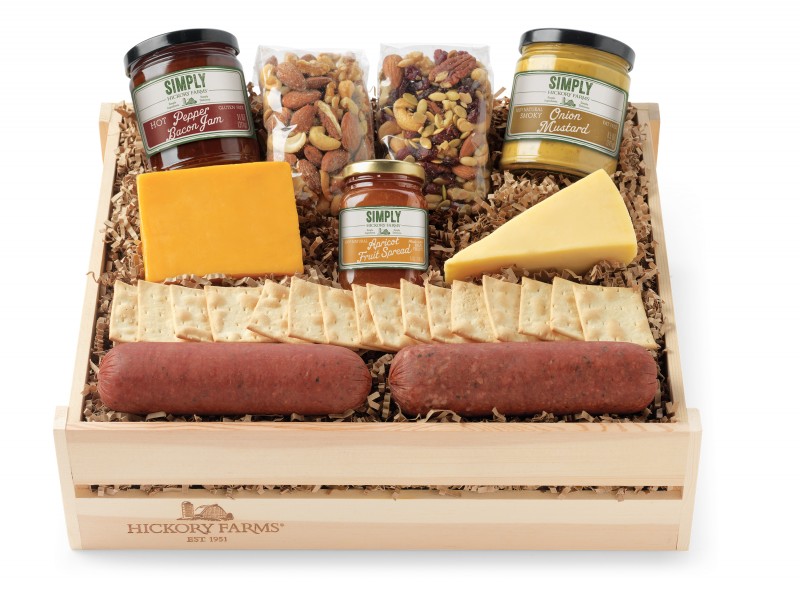 Hickory Farms offers seasonal treats that include sausage, cheese, fruits, nuts, wine and sweets. The Simply Savory Deluxe Gift Crate comes with two all-natural beef sausages, Creamy Gouda, Medium Cheddar, Apricot Spread, Hot Pepper Bacon Jam, Smoky Onion Mustard, Sea Salt Flatbread Crackers and Mixed Nuts. The set is packaged in an attractive vintage inspired wood crate. Hickory Farms has many different gift sets to fit all of your needs.
Buy It:www.HickoryFarms.com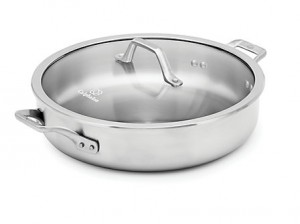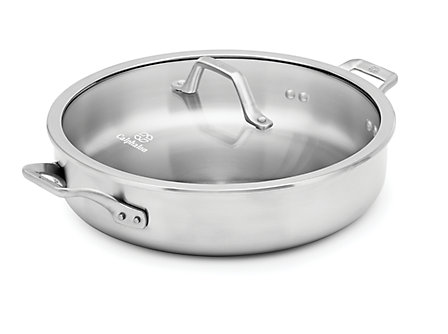 The Calphalon Signature 5-qt. Sauteuse delivers professional performance. It  is made with five layers of metal; three layers of aluminum for even heat disbursement and two stainless steel layers for durability. It comes with a tempered glass cover. The Calphalon Signature 5-qt. Sauteuse is great for browning and braising. It is oven and dishwasher safe.
Learn more in my Calphalon review.
Buy It: www.Calphalon.com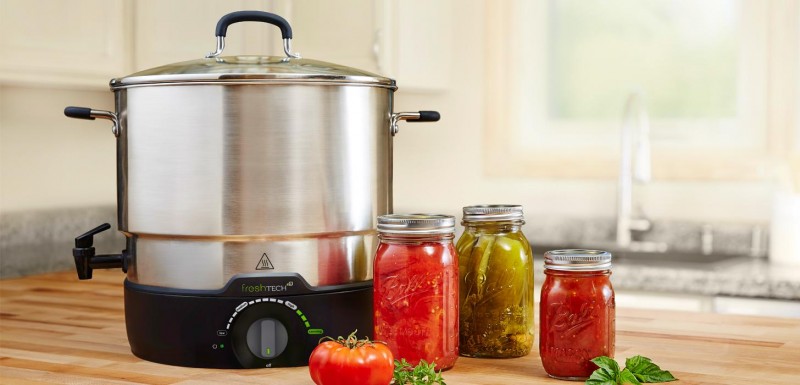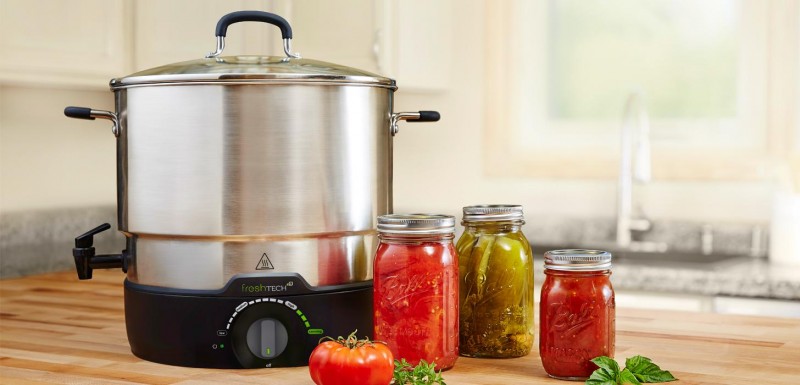 Ball has a new product to help making canning even easier. The new Ball FreshTECH Electric Water Bath Canner and Multi-Cooker. The electric water bath canner is energy efficient and can accommodate a large batch of jars- 7 quart jars or 8 pint jars. It has a drain spout for easy drainage, heat-resistant rubber coated handles and a tight-fitting glass lid. The base can easily be removed for cleaning and storage. When you purchase a Ball FreshTECH Electric Water Bath Canner and Multi-Cooker, you also receive a spiral-bound recipe book.
Learn more in my Ball FreshTECH Electric Water Bath Canner review.
Buy It: www.freshpreserving.com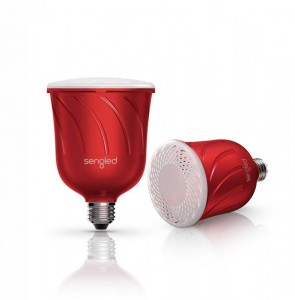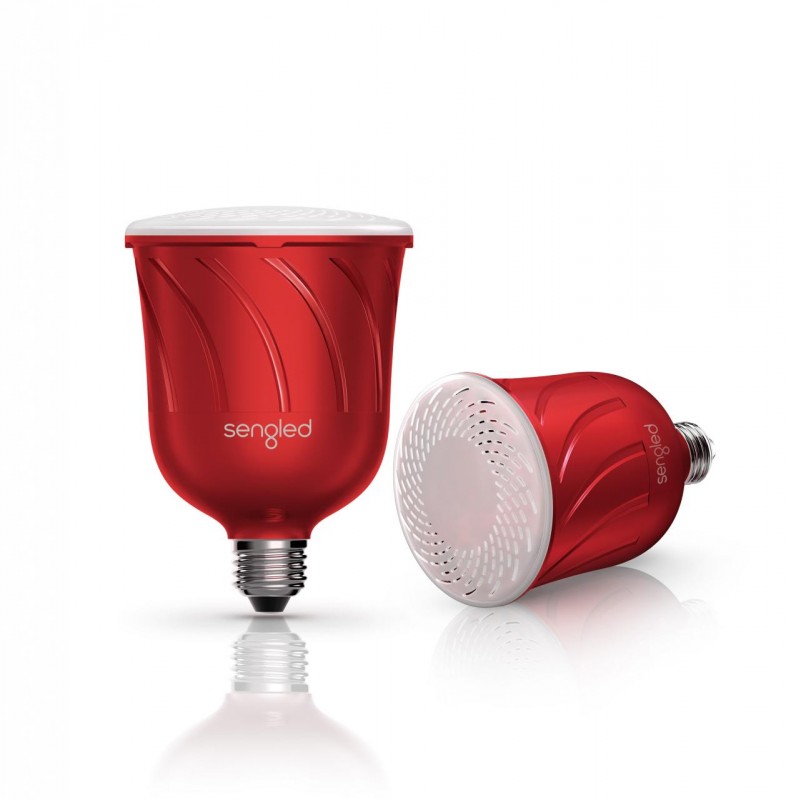 You can't go wrong with this techy product! It's a LED light bulb and wireless speaker combined. Not only are they super easy to set up by twisting them in any regular light socket, the dimmable light and speakers are controlled at the touch of a finger on your smartphone. They create a great ambiance and stereo sound quality without taking up any room and with no annoying cords.
Buy it: www.sengled.com


Hi there! I am Emily Evert, the owner of Emily Reviews. I am 28 and live in a small town in Michigan with my boyfriend Ryan and our two pugs. I have a large family and I adore my nieces and nephews. I love reading memoirs, and learning about child development and psychology. I love watching The Game of Thrones, Teen Mom, Sister Wives and Veep. I like listening to Jason Isbell, John Prine, and other alt-country or Americana music. I created Emily Reviews as a creative outlet to share my life and the products that I love with others.
This post currently has 6 responses.