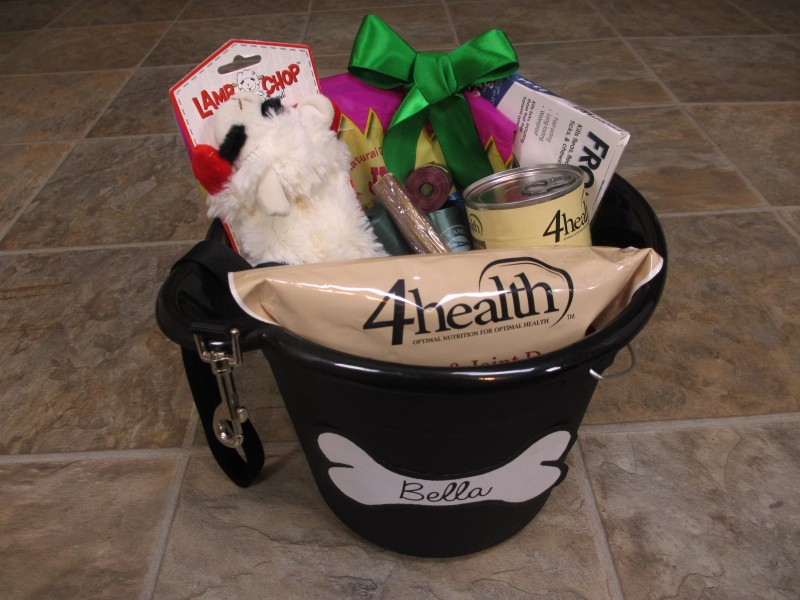 This post is sponsored by Tractor Supply Company and the BlogPaws Professional Pet Blogger Network. I am being compensated for helping spread the word about Tractor Supply Company but Emily Reviews only shares information we feel is relevant to our readers. Tractor Supply Company is not responsible for the content of this article.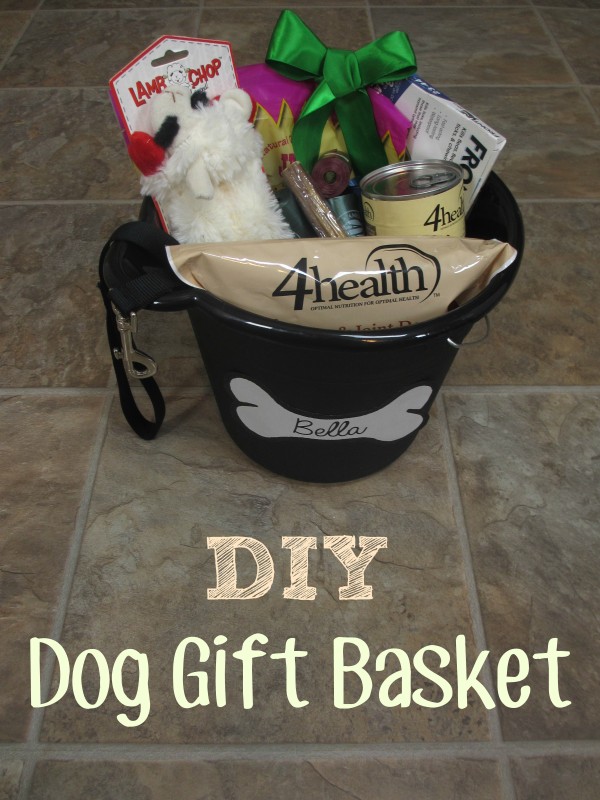 I used to drive about half an hour to the nearest pet store regularly for my dogs. My local groceries have a small selection of dog food that all gets pretty low ratings on places like the Dog Food Advisor website. I thought I had to compromise my quality standards for dog food or drive the distance. Thankfully, I ran into Tractor Supply co.® with my dad one day and found out that they have a large selection of products for dogs, including high quality dog foods.  The Tractor Supply dog food, called 4Health® gets 4 stars on Dog Food Advisor. I've read about a lot of dog food brands using Dog Food Advisors quality ratings as a guide, and 4Health is the most affordable 4-star dog food that I have come across. TSC has been my go-to store for my dogs since I learned about 4health dog food about 2 years ago.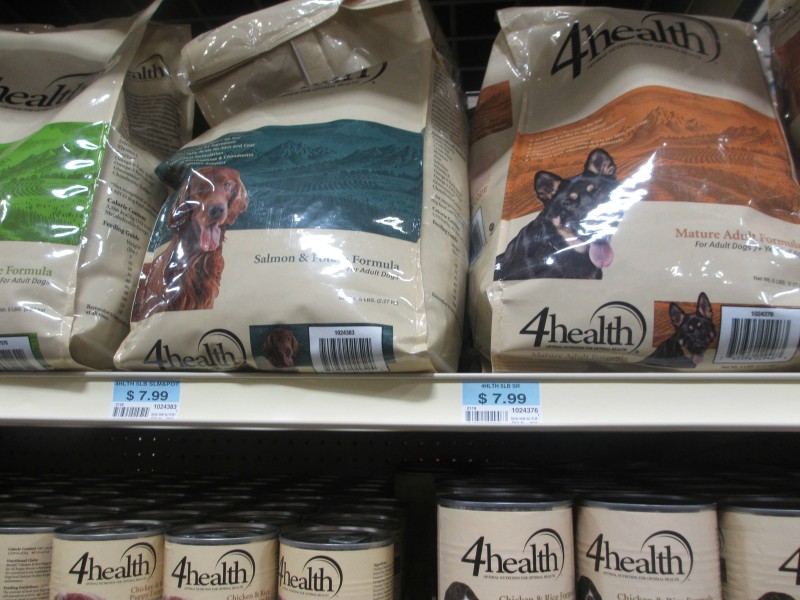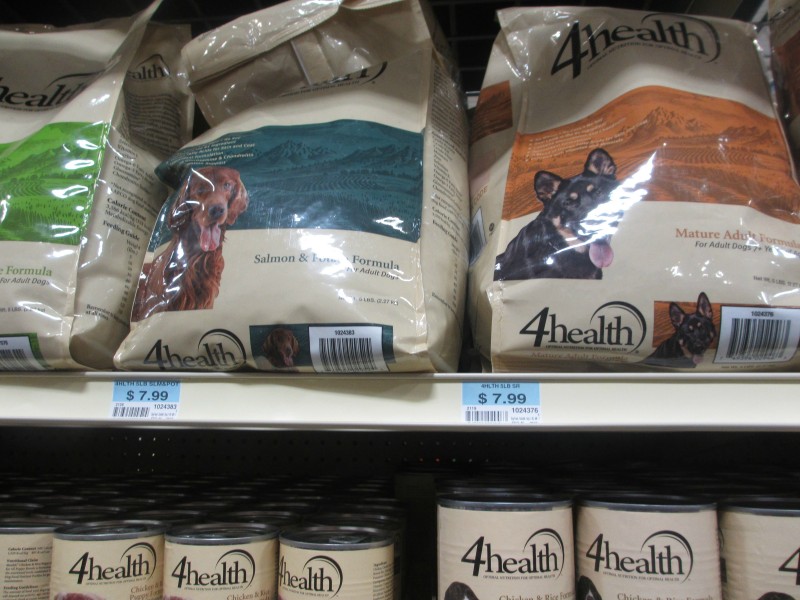 When I go to Tractor Supply for my dogs I always catch other products that catch my eye. They have a nice selection of tools, cat products, clothing, camping gear, yard/garden supplies and more. Tractor Supply isn't just for farmers!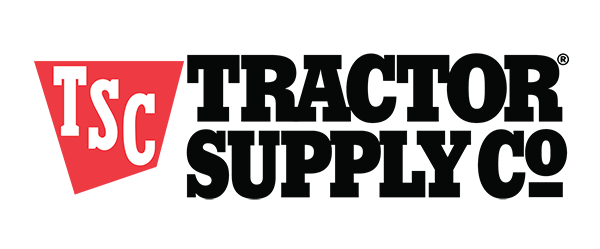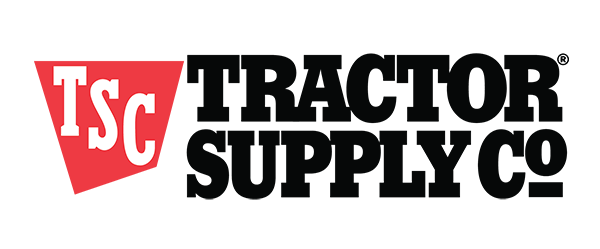 Tractor Supply is a business that I feel great shopping through. TSC hosts social media contests every year that award a total of $25,000 in grants to 10 deserving organizations. They recently partnered with the brand DogForDog® to sell their DogsButter and treats in TSC stores – for every DogForDog purchase, Dog For Dog donates to a shelter. Tractor Supply stores make their stores available for adoption events for local shelters. TSC also hosts low-cost walk-in clinics through PetVet Clinics. Visit the PetVet website to find an upcoming vet clinic at your local TSC.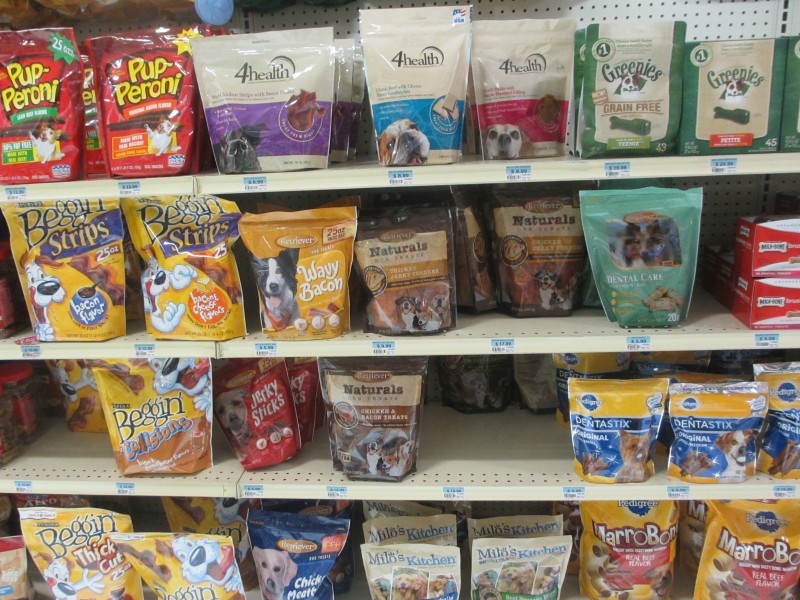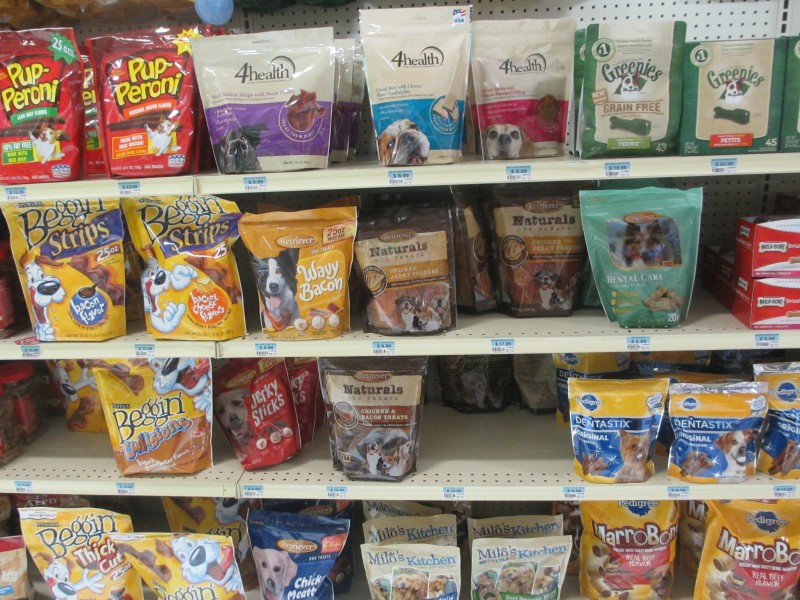 I decided to put together a dog gift basket that included 4health dog food and other essentials. Making a gift basket for a dog is fun whether it's for your dog own Christmas gift, to give to dog in your extended family, as a gift for someone who got a new dog or puppy, or to donate to a shelter or humane society. I know my local humane society is always eager to get donations for pet gear so I decided to make up the basket for a dog currently in my local shelter named Bella.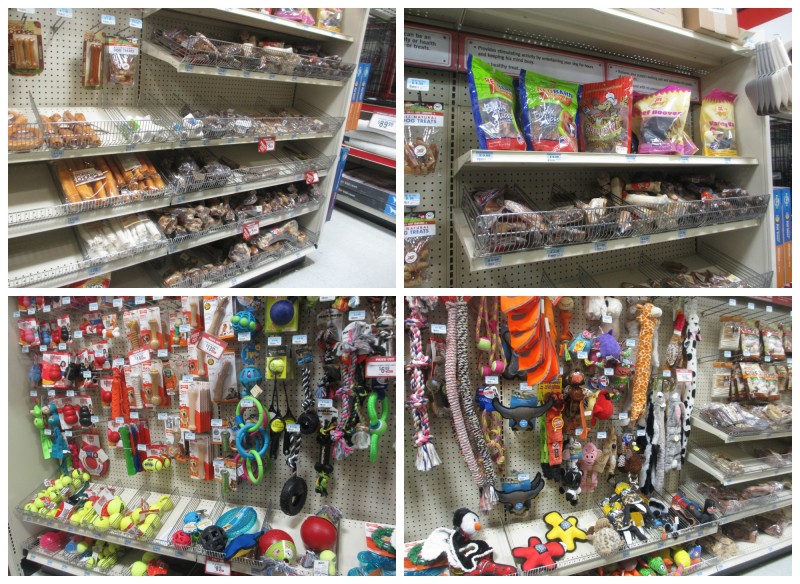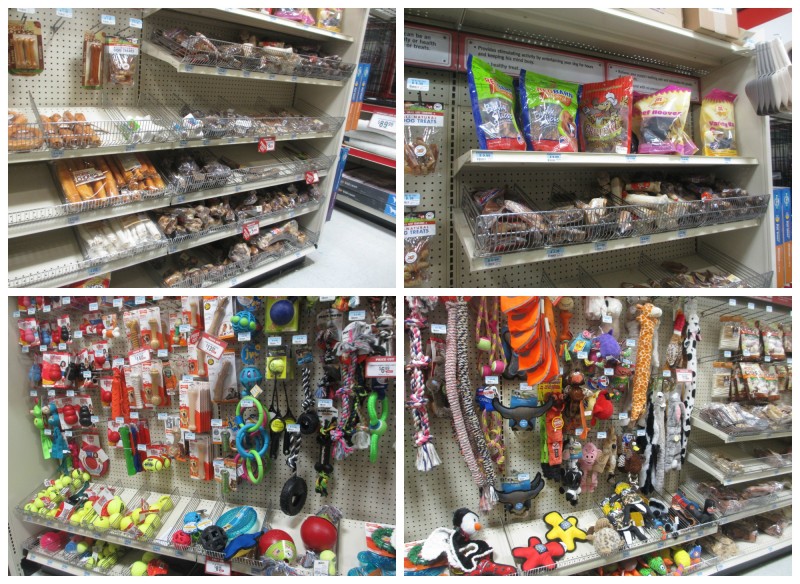 My local Tracor Supply has five aisles dedicated just to dogs. There are two dog food aisles, a dog treat aisle, an aisle for dog chews/bones and toys, and a health care aisle for dogs. I picked up a couple items from each aisle for my dog gift basket.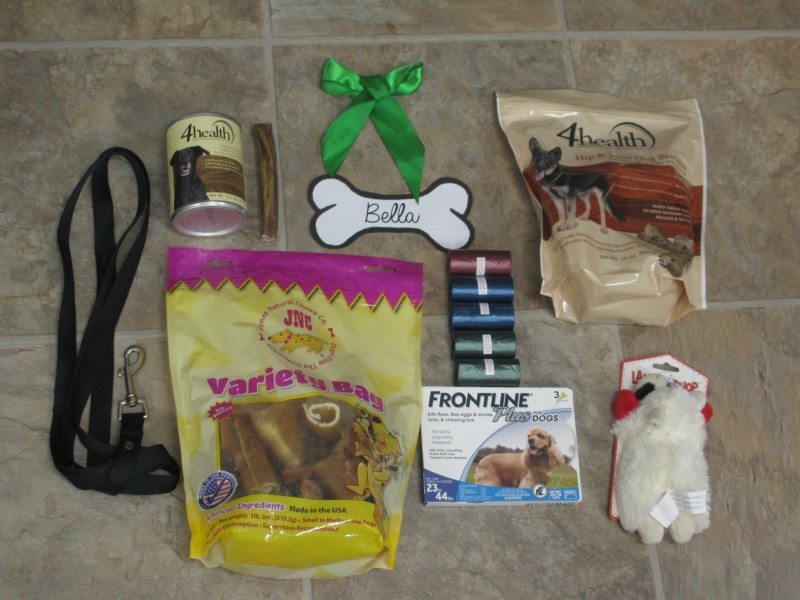 I picked up a toy and a bag of chews that my dogs have had before and loved, . I also added a leash, some flea medication, some waste bags, a bully stick, some 4Health hip/joint health treats and some 4Health senior dog food.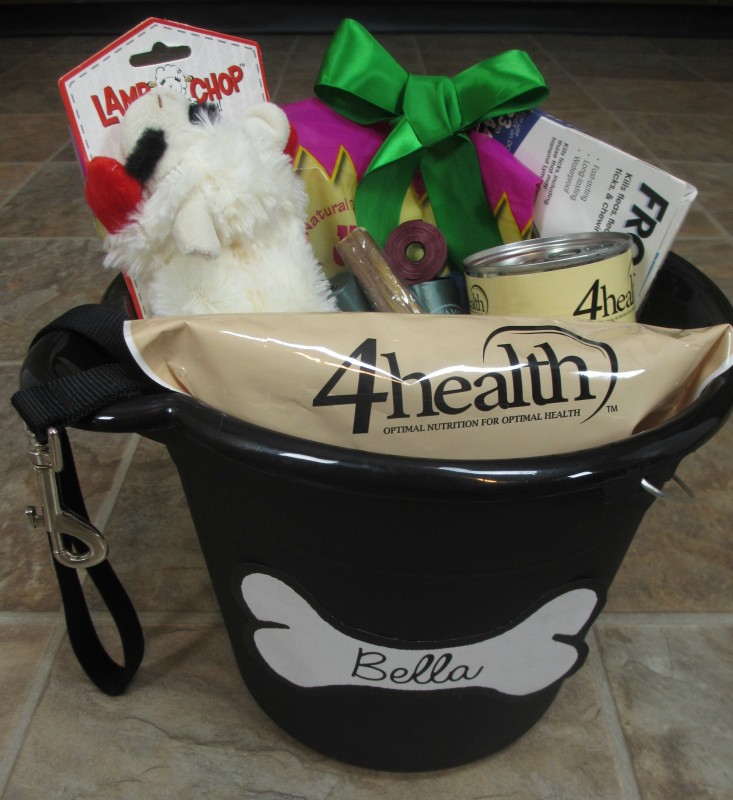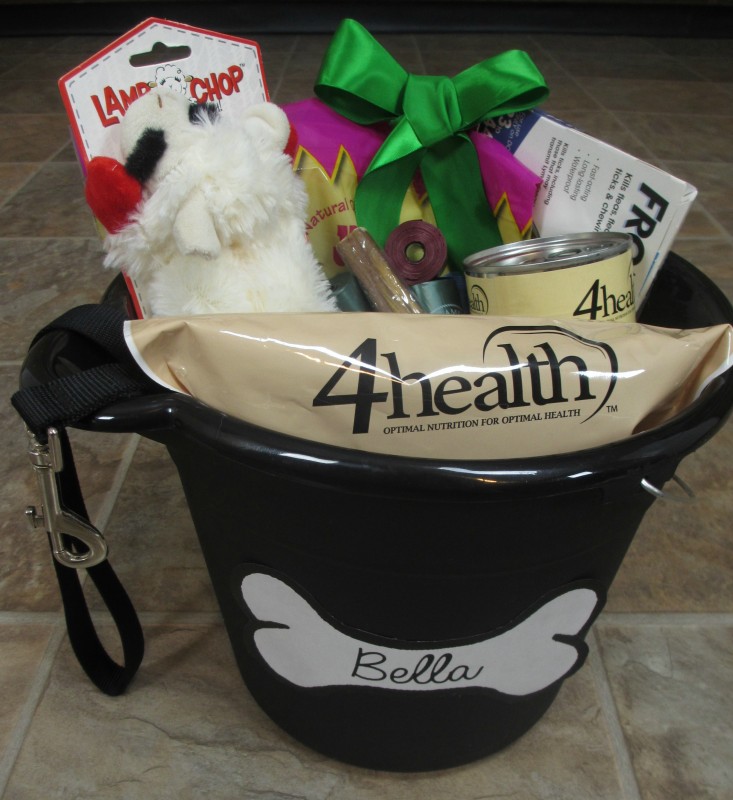 I thought a bucket might come in handy for the humane society so I used that instead of a basket or box. I saved a clip-art bone to my computer, added the dogs name (Bella) onto the bone with a photo editing program, printed it and cut out to put on the front. I also made a little bow out of ribbon to attach to the top of the bucket. Both are just attached with tape so they can be removed if they decide to give the basket to another pet in their care.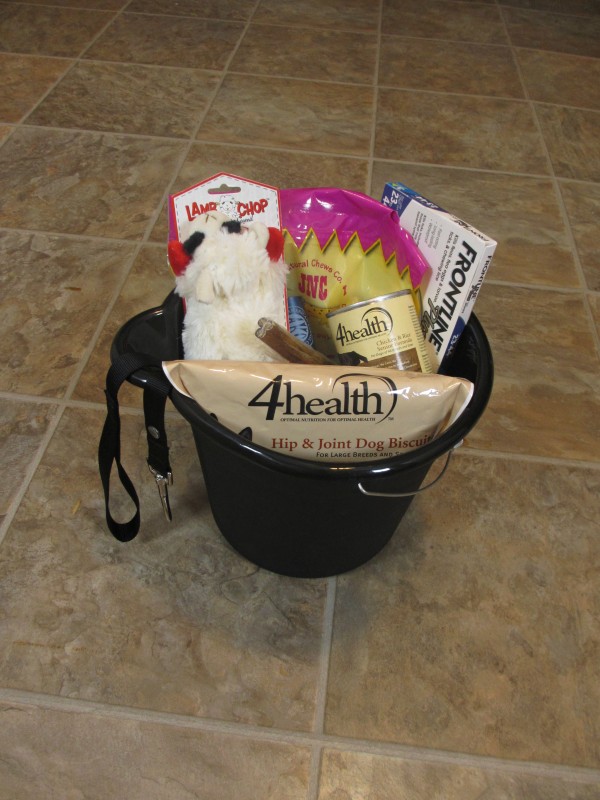 I thought it turned out cute while also being a nice practical gift for the humane society to use or to give to the family who adopts Bella.
Follow TSC on Facebook, Pinterest, or Instagram.
Do you give gifts to your dogs or donate to dogs in need during the holidays? Share in the comments what you're getting the dogs in your life this Christmas!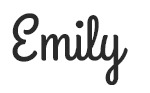 Hi there! I am Emily Evert, the owner of Emily Reviews. I am 28 and live in a small town in Michigan with my boyfriend Ryan and our two pugs. I have a large family and I adore my nieces and nephews. I love reading memoirs, and learning about child development and psychology. I love watching The Game of Thrones, Teen Mom, Sister Wives and Veep. I like listening to Jason Isbell, John Prine, and other alt-country or Americana music. I created Emily Reviews as a creative outlet to share my life and the products that I love with others.
This post currently has 15 responses.