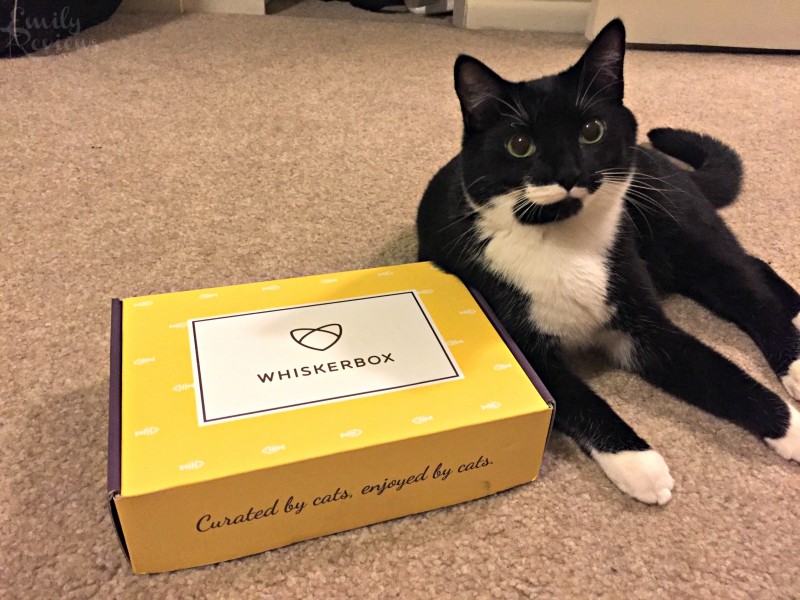 Thank you to WhiskerBox for sending me this box in exchange for my honest review. All opinions are my own.
I absolutely love being a cat owner. Having a little, furry sidekick at home is fun and so rewarding. My cat, Jimmy, calms me down and helps my anxiety. He also makes me laugh and smile every single day. I feel like I should be doing more for him – he deserves all the love, happiness, and affection for being a great best friend. I was so excited when WhiskerBox contacted me and wanted to do a review for the Holiday Gift Guide. This is just what I need to spoil Jimmy!
WhiskerBox is a subscription box just for cats. Each box is themed with items that are handpicked and tested by fellow felines. It includes stylish apparel, stimulating toys, scrumptious treats, and specialty items. The October box is themed "Skeletons in the Closet."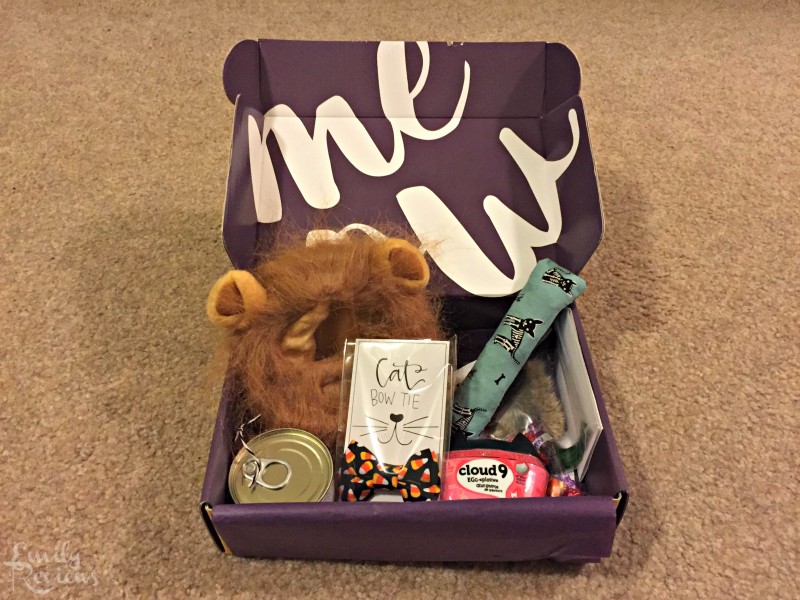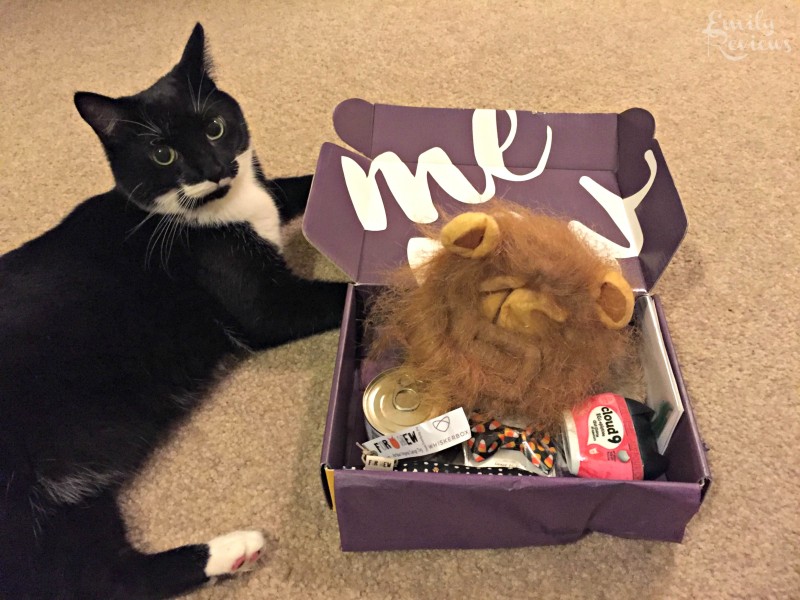 WhiskerBox is $49.95 a month and you get more than $65 worth of goodies in each box! To get started, all you do is fill out a small form. It asks what your cat's name is, what gender it is, the sizing it is (by pounds), and if you want to replace edible goodies with non-consumables. I think it's great that they personalize each box just for your kitty!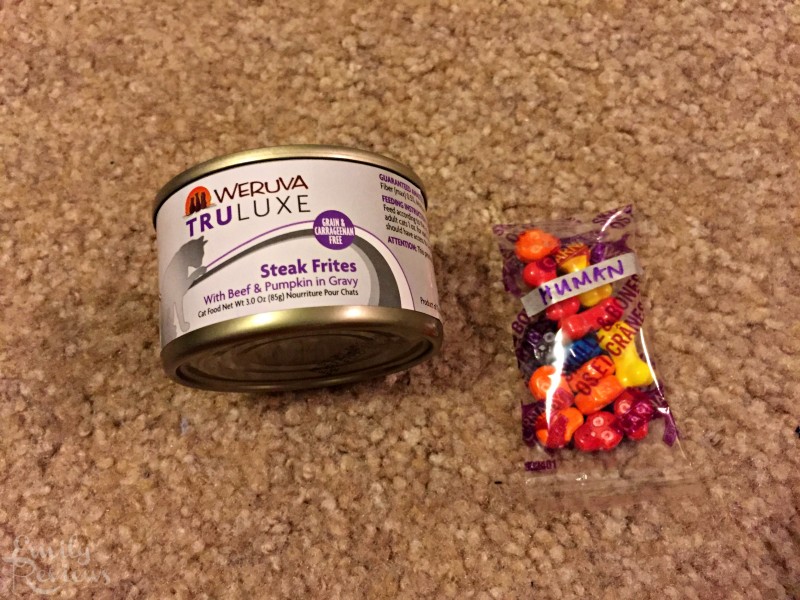 TruLuxe Premium Food | Weruva – This can of cat food is grain-free, gmo-free, msg-free, and carrageenan-free. I feel comfortable giving this to Jimmy. It seems really healthy and the flavor steak frites with beef and pumpkin in gravy are sure to be a hit with him! I notice that Jimmy gets tired of the same flavors, so I'm happy that this box provided something different.
I'm also excited that the box came with a human treat! It's a nice little extra that I wasn't expecting.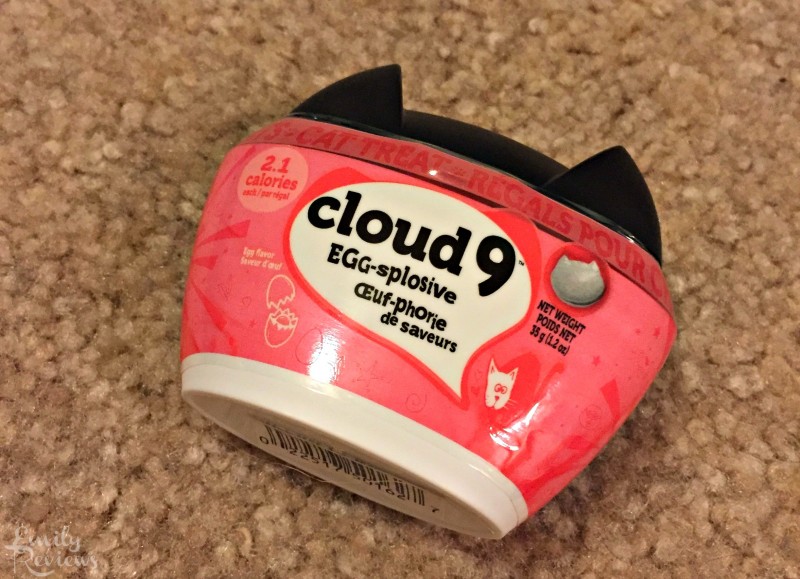 Egg-Splosive Treat | Cloud 9 – The treat for this month is pretty unique. These are egg flavored little treats in the shape of cat heads. I gave one to Jimmy just to see how he'd like it and he inhaled it! He was even licking my fingers and looking for more. These treats are grain free with no fillers, no by-products, and no preservatives. I am so happy that Jimmy loves these. I definitely will have to buy more in the future.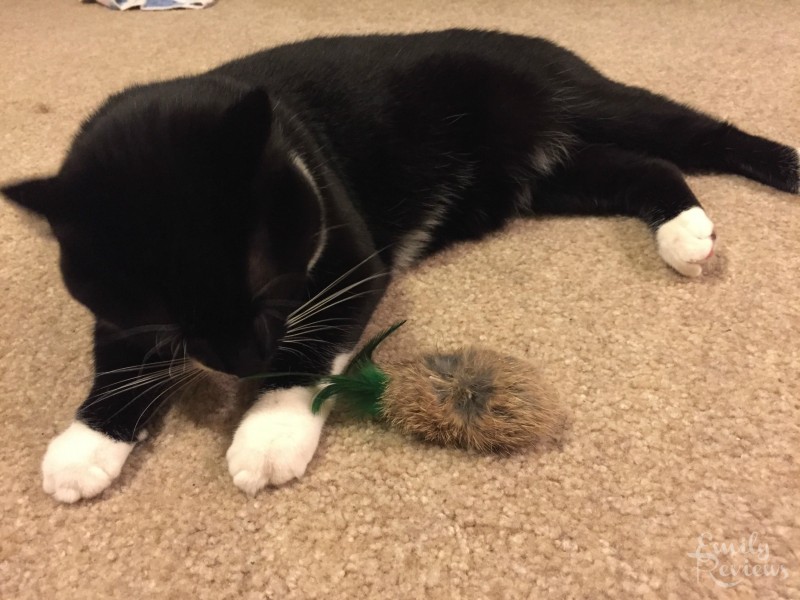 Birbit Toy | Whiskers' n Paws – This toy is handmade with rabbit fur, feathers, and hemp cord. It's in the shape of a little mouse and I think it's adorable! It's soft, lightweight, and easy for Jimmy to grab and throw in the air. Jimmy loves this toy, but he seems to lose it a lot. It always ends up under the fridge, stove, or carpet. I think if it were just a little thicker or bigger, he would have a better time with it.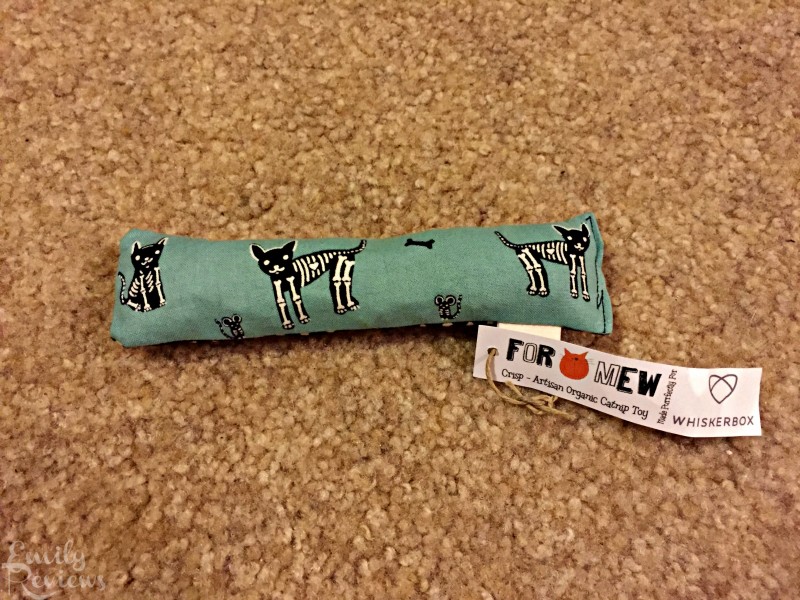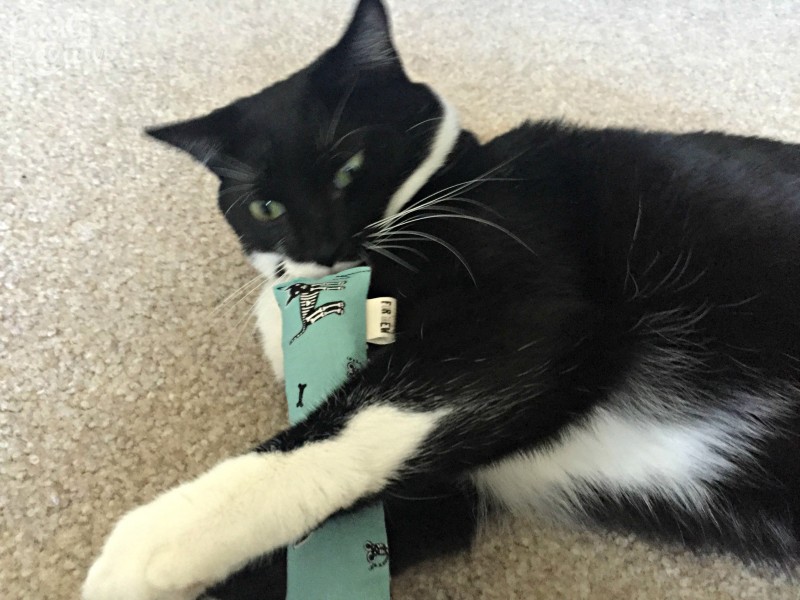 Skeleton Crisp Toy | For Mew – The Skeleton Crisp Toy was exclusively made for WhiskerBox. It's handmade and has fabric, catnip, and crinkle so it has that plastic-y sound. Jimmy LOVES the sound of plastic. Sometimes he even plays with plastic things more than his actual toys. I was so excited to finally have one of these crinkle toys so Jimmy doesn't have to play with random plastic to get that sound. Not only does he bite it, but he kicks it, throws it in the air, and sometimes he just likes to lay with it. This was also the first thing he noticed in the box.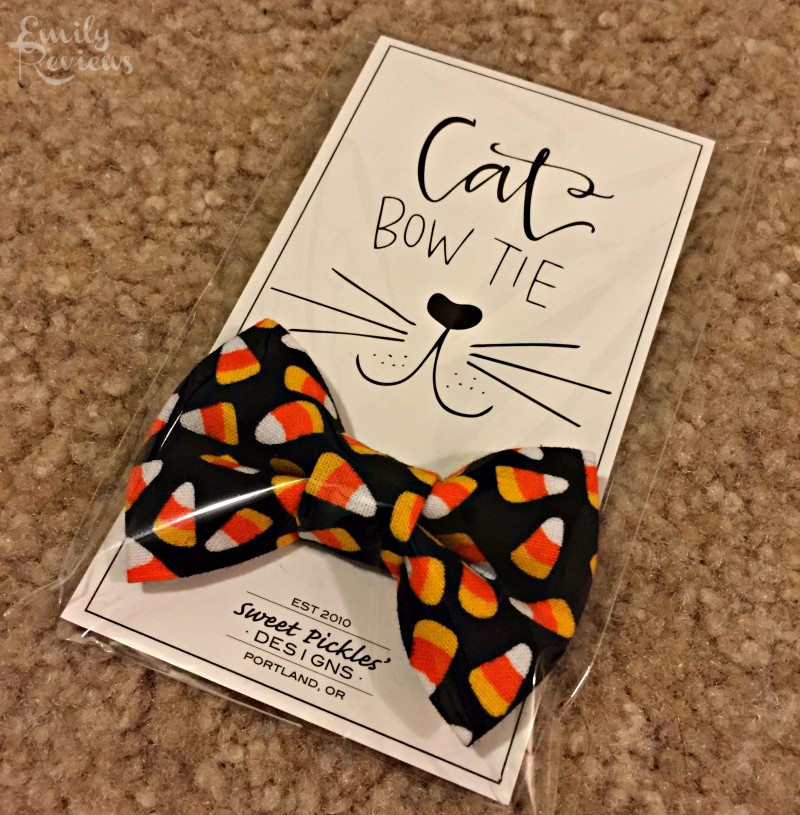 Sweet Tooth Bow Tie | Sweet Pickles' Designs – I about died when I saw this limited edition candy corn bow tie in the box. It's the cutest thing I've ever seen! Jimmy doesn't wear a collar, so I'll have to buy one so he can wear this. I think he'd look so handsome in it!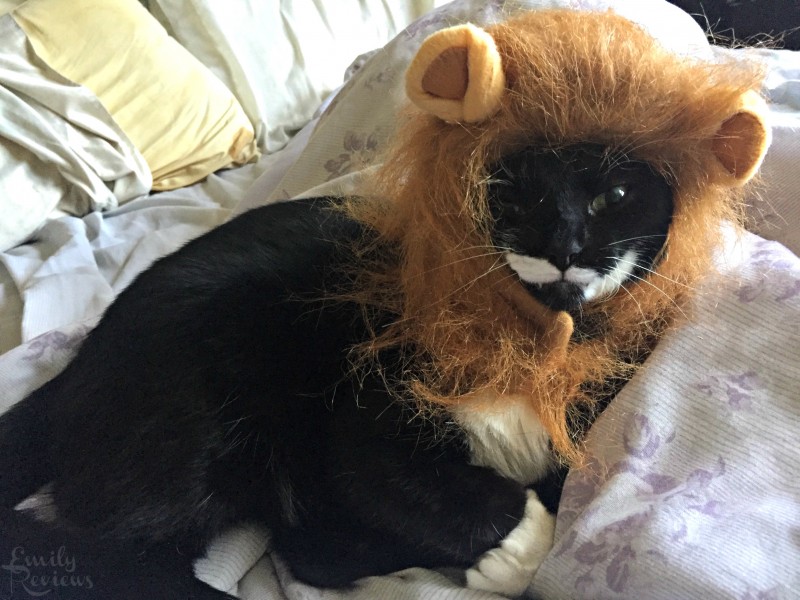 Lion Mane Costume | Cat Couture – Finally, the moment you've all been waiting for – the lion's mane costume! I've never tried putting clothes on Jimmy, so I thought this would be hard to do. The first time, he did not sit still. After a few more tries, he started getting used to it. I finally snapped this picture and I think you can tell by his face that he was not happy. Regardless, it's so cute and definitely more for cats who don't mind when you dress them up.
I've never had more fun with a subscription box and this one wasn't even for me! Jimmy loved everything in the box (besides the lion mane of course) and I do too. WhiskerBox gives amazing variety and value – something a lot of subscription boxes don't do. This is by far my favorite pet box that I've seen or tried.
Buy It: If you love this box just as much as I do, you can check out the WhiskerBox website and subscribe. WhiskerBox was also nice enough to provide a code that you can use for 10% for LIFE! The code is: EMILY10
Connect: If you want to see more, follow WhiskerBox on Facebook, Twitter, and Instagram
Win It: One winner is going to receive a WhiskerBox just for their kitty! This is a US giveaway and it ends at 11:59 pm EST on 11/19/2016.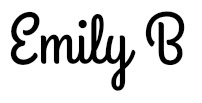 Hello! I'm Emily Benzing, a writer for Emily Reviews. I live with my boyfriend and super playful cat, named Jimmy. I enjoy collecting all kinds of items from stamps and stickers to Funko Pops. I love doing makeup, watching sports, reading, writing, and going to the movies. Being adventurous and trying new things is what life is all about!
This post currently has 12 responses.