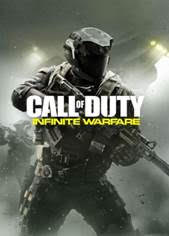 I was provided with a Steam code for Call Of Duty Infinite Warfare. All opinions are my own.
Ryan works hard for us. He doesn't like to spoil himself with "toys" or non-essentials. In fact, he isn't even very good about buying himself replacements for things he needs. I just realized yesterday that I should have purchased him a pair of shoes for Christmas because his are pretty worn out. When I ask him what he wants for Christmas he says "I don't need anything." most of the time. So I'm often left to figure out ideas on my own. I try to get him a combination of practical gifts (like those shoes he needs replaced) and fun ones. He deserves fun gifts that excite him and bring him joy.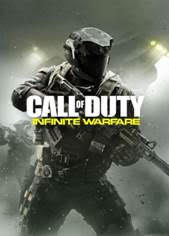 Ryan's favorite way to relax and spend time on his own is through video games. This year I am getting him Call Of Duty Infinite Warfare for Christmas. Call Of Duty Infinite Warfare was the #1 selling console game in 2016. I know some of Ryan's friends would list COD as one of their favorite games of all time. While the Call Of Duty games aren't at the very top of Ryan's list, he's owned some and gotten a lot of play time out of them. It's obvious why the game is a top seller – it's a really good game. Infinite Warfare offers three game modes, Campaign, Multiplayer and Zombies.
In Campaign mode you play as Captain Reyes who is currently a commander, but who used to be a pilot. Your job is to lead the remaining forces against a relentless enemy while also trying to cope with the overwhelming and deadly environment of space.
In Zombies mode you go back to the 1980s to an undead amusement park. The park includes amusement rides, an arcade and even a functioning roller coaster. This mode includes beloved elements from past games such as easter eggs, power ups and novel weapons. However, it also includes innovative aspects such as team mechanics, after-life arcade and fate and fortune cards.
This game is rated M for Mature and is recommended for ages 17+. If you have an adult gamer in your life Call Of Duty Infinite Warfare would be a great gift. It's available on Steam (PC) Xbox One and PS4.
I may even have to try playing this with him. One couple got married after meeting playing Call Of Duty. She kept killing him in the game when they first met there! I thought it was a cute love story.
Win it: One person will get a copy of Call Of Duty Infinite Warfare. Winner can choose platform – PC (steam), PS4 or XBOX ONE. Giveaway is open to the US (physical copies) or worldwide (steam code). Giveaway will end 1/5/2017.



This post currently has 10 responses.