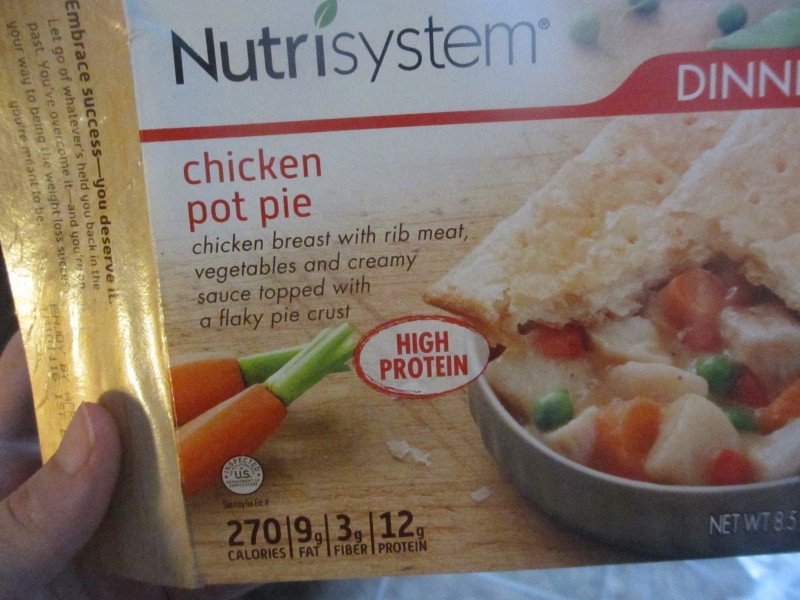 I am provided with a Nutrisystem plan in exchange for sharing regular updates. All opinions are my own.
One of the most common questions or criticism that we hear about using Nutrisystem is – "what about when you're done with the program?"
People tend to think that after leaving a plan like Nutrisystem that the weight will come back on. While it's hard to hear the criticism politely if it's spoken negatively, there IS some truth in there.
Regardless of how long Ryan stays on Nutrisystem, if he were to leave the plan and go back to eating the way he did before Nutrisystem, he would gain the weight back eventually. That's just a fact. So our solution to this is to learn and research while on the plan so that he can make better choices once he's off of Nutrisystem.
Nutrisystem packages highlight many nutrition aspects on their packages including calorie count, protein count and fiber count. The reason that Nutrisystem is filling while staying low-calorie is because each entree is high in protein or fiber which keep you feeling fuller longer.
Now that we understand how vital protein and fiber are to maintaining a low-calorie diet, we're in a much better place to understand how to keep the weight off when buying form a grocery store.
Still, we love the convenience and structure that Nutrisystem provides, which is why Ryan has continued on Nutrisystem despite his success. He feels that the longer he has the structure of Nutrisystem and stays used to eating this way, the easier it will be to maintain self-control and make good choices once he does go off.
In a nut shell, it's important to understand what causes weight loss. To maintain weight loss, you have to maintain a lifestyle change. Losing 60 pounds (and more) can be undone if you go back to eating more calories than you can burn each day.




This post currently has 5 responses.