Thank you to Pranga & Co for providing me with products to facilitate my blog review and for sponsoring this giveaway. All opinions are my own.

I love the Holiday Season! I find real joy in selecting something special and personalized for everyone on my list. Admittedly, this can be a challenge sometimes, especially when it comes to finding gifts for men, which is why I am thrilled to tell you about a new brand I just discovered: Pranga & Co.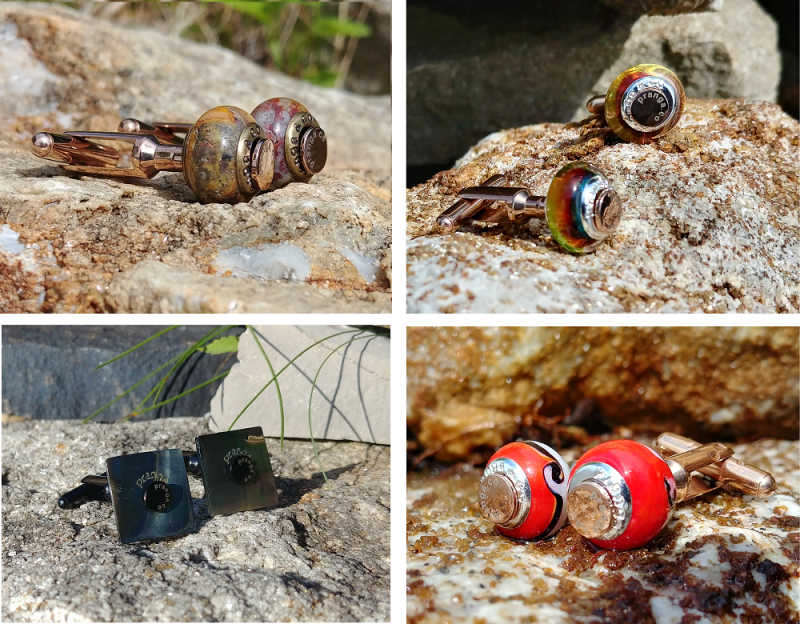 The creators behind Pranga & Co wanted to tackle to fact that men have so few opportunities to add style and elegance to their outfits with jewelry compared to women. Their response is simple, yet creative: interchangeable cuff links!  They designed a system where you can use the same cuff links with a variety of ankers to change the overall look of a business or formal attire in seconds. Here is a simple video showing you how easy it is:
They literally are little jewels! They come in many different colors, textures, and shapes and some are more than one color so even a simple pair of ankers can give you two looks. They are made of a variety of materials including wood, semi-precious stones including jade, marble, lapis lazuli, glass and more. The cuff links themselves come in 4 different colors: gold, steel, gunmetal, and rose.

An interesting fact is that ankers are compatible with Pandora, Persona and many other charm bracelets. Similarly, most Pandora charms will fit on Pranga & Co ankers.

For this review, I received the steel and the gunmetal cuff links. I also received 4 pairs of ankers: Pearly King and Queen (square), Ankermon (red and white), Veil Nebula (turquoise and red), and Majumder Rock (Labradorite stone). The square shape and the irridescence of the Nacre of the Pearly King and Queen makes it a show stopper. And the Veil Nebula's colorful layers with gold foil is an eye catcher! These two pairs of ankers and the Ankermon are actually bi-colored so you actually get two looks with each of them which I think is genius! It's all about versatility. Cuff links, a matching pocket square or tie and you instantly get a very polished put together look without breaking the bank.
Oh and if you want a gift that gives back, take a look at the Suamox Muisca ankers. They are made of coal as part of a Morca Coal Project designed to help put a stop to child labor in Columbia (because kids worked in the mines). It allows children to have access to an education and teaches them how to craft coal into jewelry. It's a great initiative to support!
I really love these cuff links! They are so easy to use: simple twist the top part, once it comes off, slide the anker into place, and twist it back tightly. Accessorizing doesn't come any easier than that! Cuff links are such an elegant way to express style, it's sure to please any man with a fashion sense. Plus, it'd be a totally unique stocking stuffer, don't you think?
Find Out More: Head over to Pranga & Co to see for yourself their stunning collection of customizable cuff links. 
Connect: Don't forget to like Pranga & Co on Facebook and follow them on Twitter, Instagram,and Pinterest for all the latest news and promotions.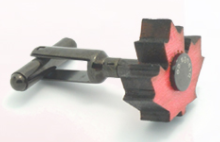 Giveaway: Pranga & Co is generously offering one of our lucky readers a $50 gift certificate and their very own pair of maple leaf ankers. The giveaway is open to the US and Canada and will end November 30th 2017. For your chance to win, enter the Giveaway Tools below. Good luck!


This post currently has 6 responses.