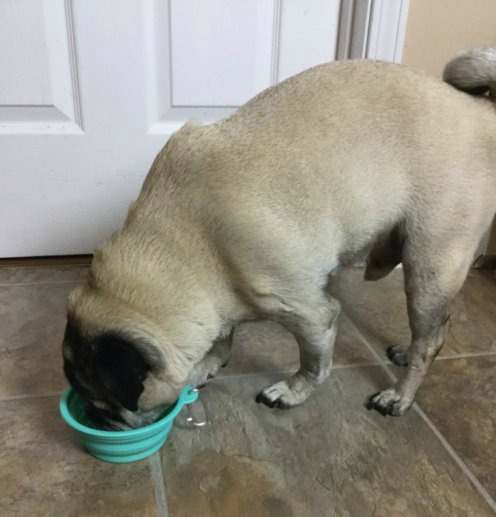 Profivex sponsored this blog post. All opinions are my own.
I only had my pugs a couple of weeks when I realized they had a sensitive digestive system. My pug Beans in particular, is very prone to an upset stomach. Switching food or treats almost always causes her digestive upset of some kind. We try to keep her diet the same to avoid upset, but she still seems to battle indigestion on occasion. She sleeps in bed with me, and some nights her belly makes gurgling and growling sounds so loud that it distracts me from falling asleep! We measure her food and feed her at the same two times each day, so I know it's not that she is hungry, and she hasn't overeaten.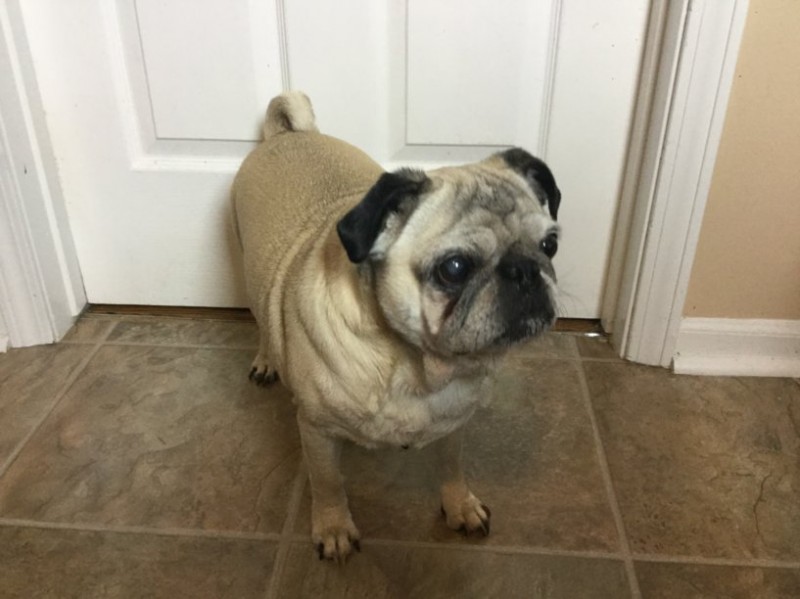 Profivex is a probiotic supplement for dogs. It caught my eye because I knew that it's common for people with digestive problems to rely on probiotics to help regulate their digestive system. I was excited to see that Profivex uses all natural ingredients and contains five strains of the most beneficial probiotic strains for pets. It is free of soy, corn and wheat. It is even veterinarian recommended for a healthy digestive tract! It is a clinical strength product but it does not require a prescription, you can simply purchase it online.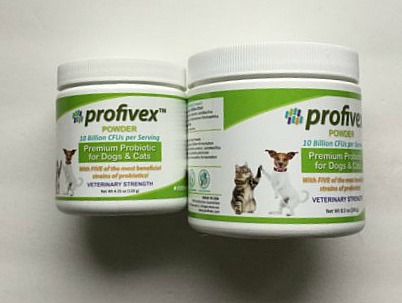 The supplement comes with a scoop, my dogs are under 40lbs so the dose is one scoop per day. It simply can be sprinkled over their kibble. It is liver-flavored so my dogs get really excited to eat their food with this on it as a "topping".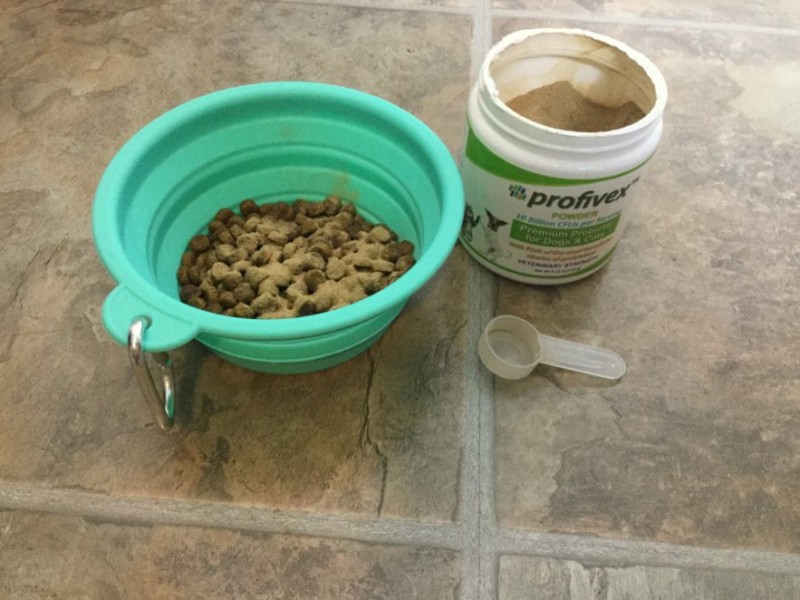 Beans' digestive struggles have always been only occasional, but she hasn't had any problems since starting Profivex. That seems like a good sign to me! The serving size is pretty small, so the container will last us quite a while even with two dogs.
Check out the Profivex website to learn more. Or follow them on Facebook.
Win it: Profivex dog probiotic supplement! Giveaway is open to the US and will end 11/26/2017 at 11:59pm EST.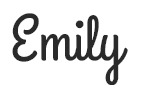 This post currently has one response.