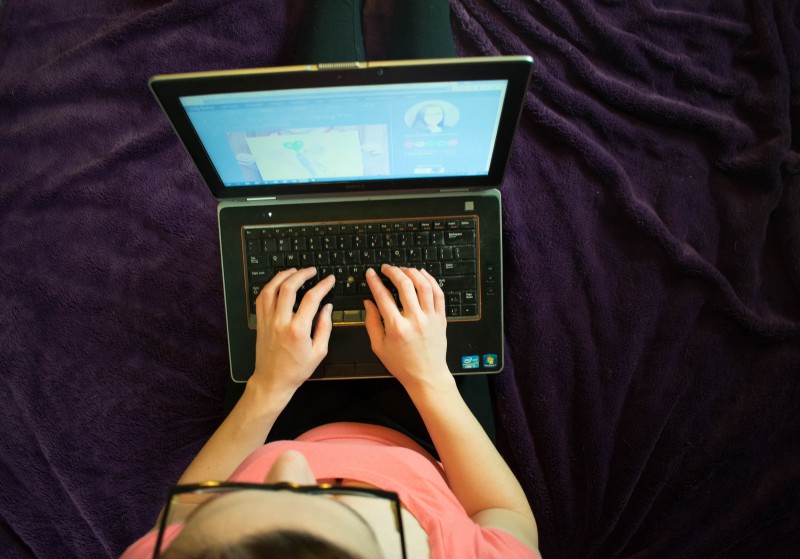 I'll be honest, I feel weird saying I am a professional blogger even though it's been my only job for a few of years now. For some reason, saying that I blog for a living sounds better. It doesn't fit well into a short title though!
Anyway, when people find out that I blog for a living they tend to have a lot of questions. When I was new to blogging most people had no idea it could be a source of income. Now, far more people realize that it is, but there are still a lot of misconceptions out there about how blogging works for those of us who do it as a job. I thought I would go over 10 of the more common misconceptions that I hear.

"Working just when you feel like it sounds great!" It is largely an open schedule for me. I could work from 10pm to 6am, or 10am to 6pm and it wouldn't make much difference most of the time. However, people sometimes think that I can just work when I feel like it. Blogging income can be based on many different factors, but I've never heard of an independent blogger who has a salary that is there regardless of work put in. It is time consuming!
It's a lot more than writing posts. If I only had to type out the blog posts, I could get away with just working maybe 10 or 15 hours a week. The biggest chunk of my time goes to social media and promoting my posts after they are published. Taking photos and editing photos for a blog post often takes longer than writing the post does as well. There is also emailing with brands and businesses, networking with other bloggers, and so on.
You don't have to be extraordinary. I often hear "I love the idea but nobody would care about my life!" I think there is still this idea that nobody will be interested in your opinions or your life unless you have something really unique about your family. You don't have to have sextuplets for people to be interested in keeping up with your family. It takes some creativity, sure. It's likely that people don't want to hear about how you had the same cup of coffee today that you have every morning, but I believe that with creativity, everyone could find aspects of their lives to share that would interest some people.
It's not a free for all when coming up with content ideas or including other elements. Many people think that anything than be copied and re-shared on the internet. While it's true that many people download and re-upload images and memes and their own on Facebook adn other social media sites, it breaks copywright in most cases. As a blogger you have to be aware of Copyright, trademarks, FTC requirements, and Google webmaster guidelines, just to name a few!
Blogging income isn't all about sidebar ads. Most people think that the income from blogging is all about getting the highest number of pageviews, so you get the most ad revenue. Most bloggers earn money from sidebar ads, but it's far from the only way. Much of my income comes from promotions run on social media and individual sponsored blog posts. For me, sidebar income is fairly low on the list.
It's not all about traffic. A big part of being successful with blogging is finding an audience, sure. However, it's great to have a dedicated audience with similar interests. Some blogs will have a single blog post go viral, but almost no returning readers which is less valuable overall than having a loyal readership base who will open most of your blog posts.
It's not going to make you rich quick, if ever. I feel bad for people who get tricked by blog posts saying you can start a blog and earn a 6 figure income within 3 months, and they'll teach you how with their "learn to blog" program. Sure, some earn a 6 figure income from their blog, I strongly believe it happens, but it's definitely the exception and not the rule. Most of the bloggers who I know personally have built up their followings and income very slowly. In my opinion, if you can start paying a few bills with your blog after six months to a year, that is impressive growth! It took me a couple years of blogging before I was paying a bill or two.
You don't have to have a mommy blog. Mommy blogs are common, but it's possible to make a living with a blog focused on another topic. Some popular blog niches I see include pets, crafts, food/recipe, weddings, party planning, and the list goes on.
Photograpy matters – a lot! Improving my photography is always one of my top goals as a blogger. Although blog posts include a lot of text, having a really great image in your post is often what will pull people in first. It's hard to get someone to read a long blog post without any images in it at all. Clear, crisp images are more interested than dark, grainy ones, so higher quality photos will increase the odds that people will read your blog posts as well.
There is no easy answer to what works. When people are new to blogging, I think there is often a hope that there is one big secret out there. In truth, I think people find success with blogging through many different methods. In fact, when content goes the most viral it's often because it is very unique, or the first of its kind. So, part of blogging involves trying out ideas to see what interests people.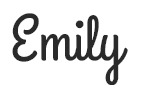 Hi there! I am Emily Evert, the owner of Emily Reviews. I am 25 and live in a small town in Michigan with my boyfriend Ryan and our two pugs. I have a large family and I adore my nieces and nephews. I am a calorie counter who loves soda. I budget to save money so I can spend it on my dogs. I love reading memoirs, and learning about child development and psychology. I love watching The Game of Thrones, Teen Mom, Sister Wives and Veep. I like listening to Jason Isbell, John Prine, Kris Kristofferson and Blue October. I created Emily Reviews as a creative outlet to share my life and the products that I love with others.
This post currently has 9 responses.