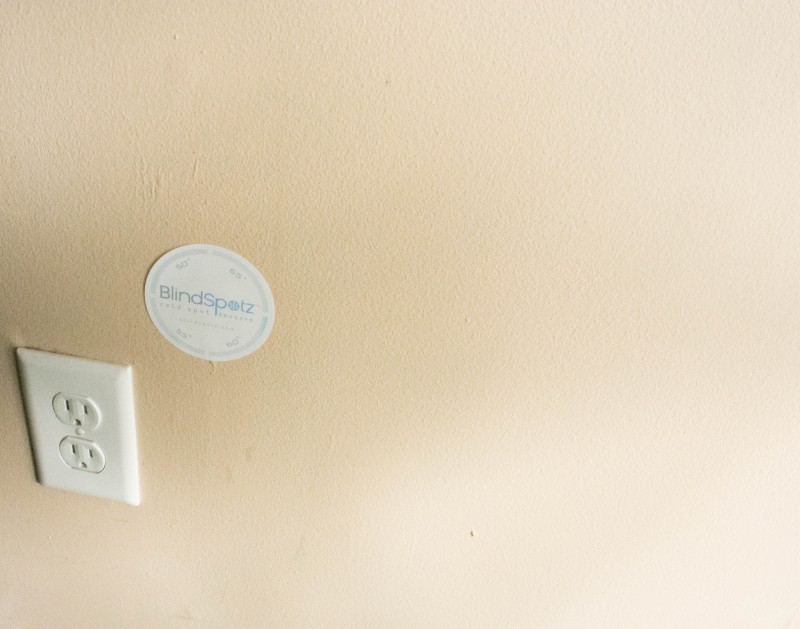 This is a sponsored post written by me on behalf of Review Wire Media for BlindSpotz. All opinions are my own. There is an affiliate link in this post.
My very first apartment had heat included in the cost of rent. When we went to move to a new place, we were worried about estimating how much we should budget for utilities. I talked to my dad about it. His advice was to look for a place that had a nice roof, and newer windows. He said some of his worst renting mistakes were renting places that lost a lot of heat through the windows. Here in Michigan, the cost of heating is no joke!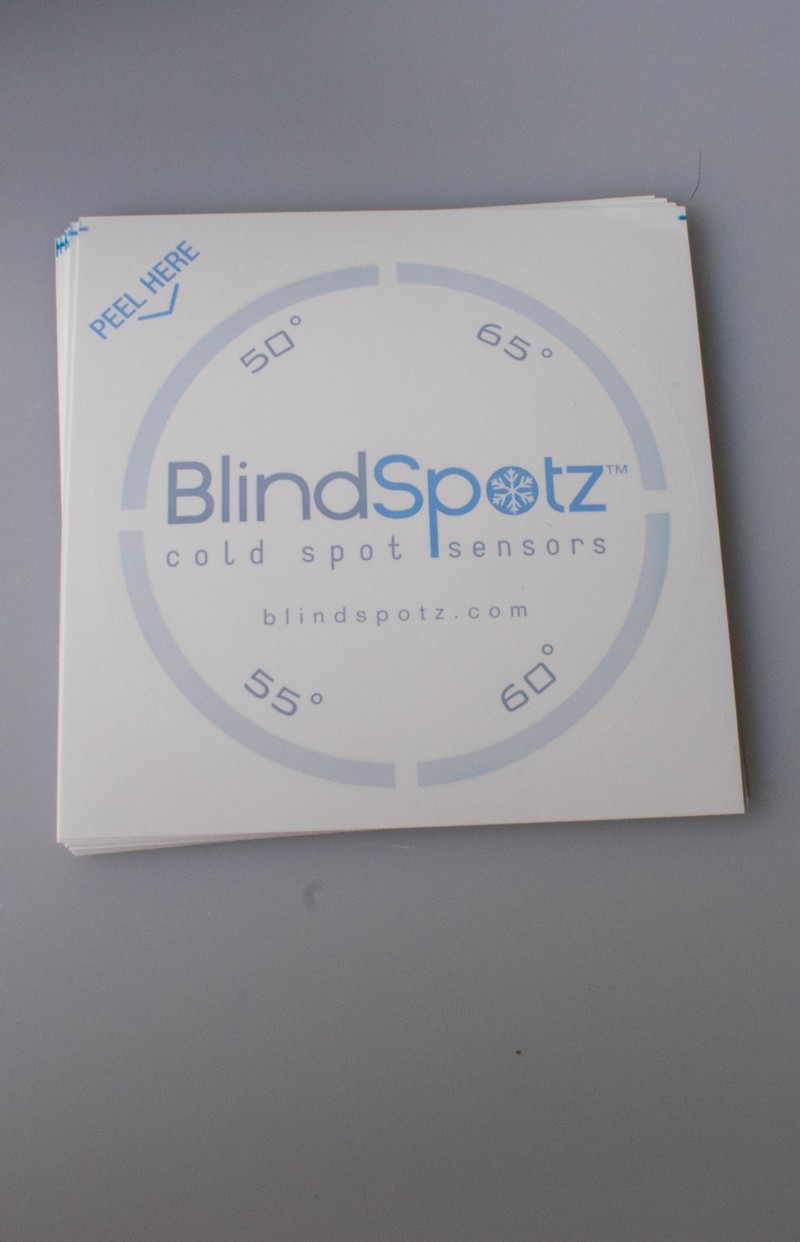 Our heating costs have never been sky-high here, thankfully, but we have a problem with uneven heating. We can't seem to get our bedroom warm without making the living room a sauna. We've wondered if this may be caused by the living room being better insulated or maintaining heat better than the bedroom.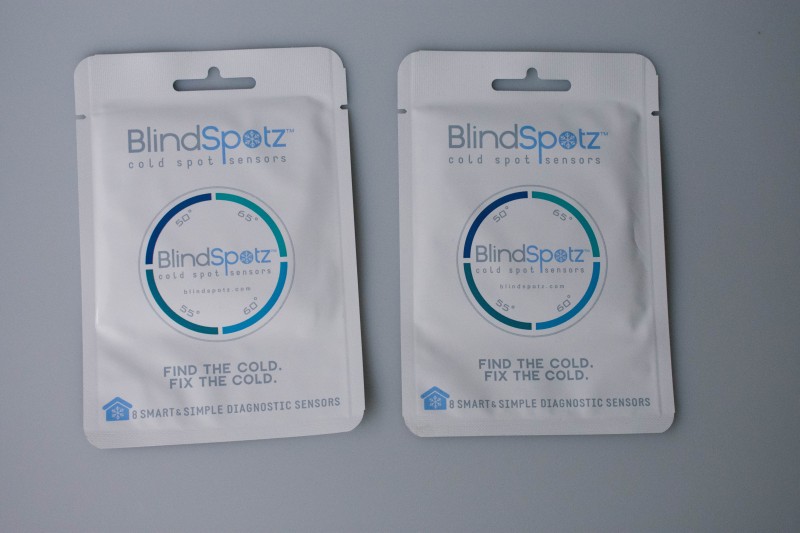 BlindSpotz are DIY cold sensors are an affordable solution for testing cold areas in your home. Energy efficiency audits typically cost around $300 to $500, and the scheduling options are usually pretty limited. It's best to test for energy efficiency at night or on a cold day.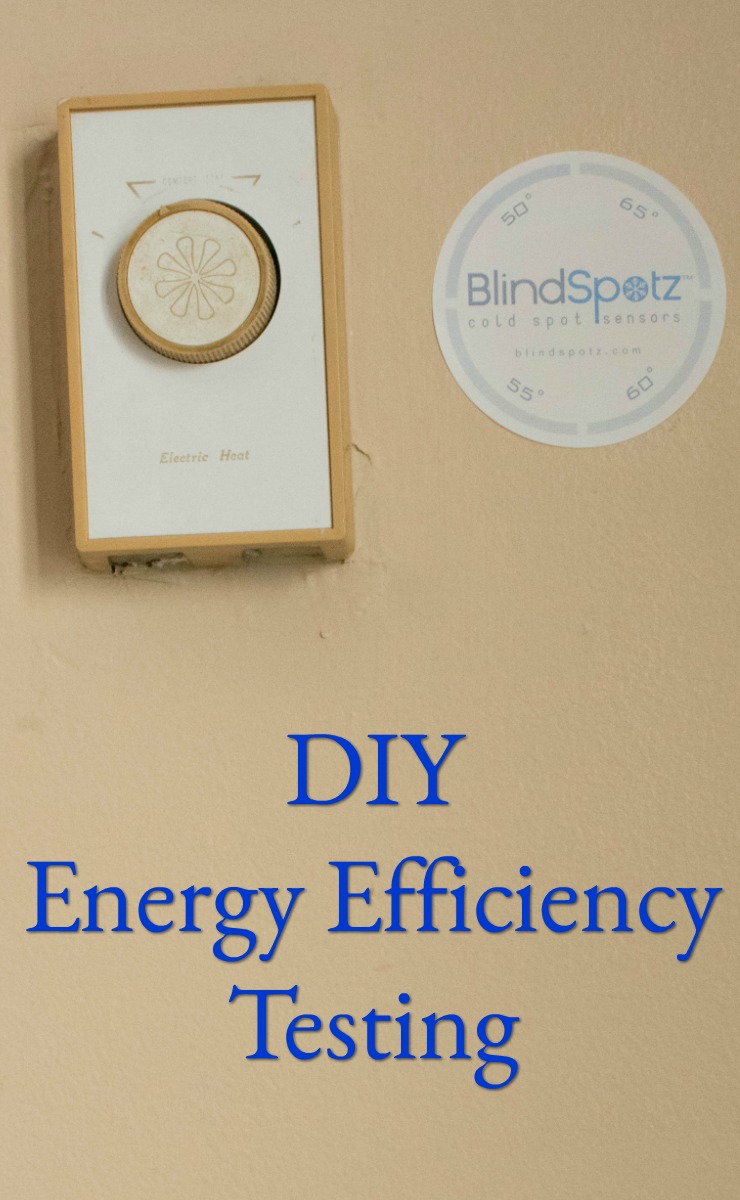 BlindSpotz cold sensors are essentially stickers that change color based on temperature. Each sticker has a 50, 55, 60 and 65 degree spot identified. Before placing the sensors around your house, you rub the stickers to turn them from shades of blue to gray. You place them in areas where you are concerned you may be losing heat. Common areas include around windows, doors, light switches and electrical outlets. You leave them in place for 48 hours, and then check to see if they are still gray, or if they have returned to blue. If the 55 or 50 degree spots have turned back to blue, that means you have a problem. Here is a quick video to show how it works.

Are you interested in testing your home? We are hosting a giveaway below for 3 winners to each get a pack of BlindSpotz! If you have won BlindSpotz on any other blog, you are not eligible to win here. Giveaway will end 2/28/2018 at 11:59pm EST. Giveaway is open to the US.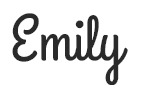 Hi there! I am Emily Evert, the owner of Emily Reviews. I am 25 and live in a small town in Michigan with my boyfriend Ryan and our two pugs. I have a large family and I adore my nieces and nephews. I am a calorie counter who loves soda. I budget to save money so I can spend it on my dogs. I love reading memoirs, and learning about child development and psychology. I love watching The Game of Thrones, Teen Mom, Sister Wives and Veep. I like listening to Jason Isbell, John Prine, Kris Kristofferson and Blue October. I created Emily Reviews as a creative outlet to share my life and the products that I love with others.
This post currently has 6 responses.