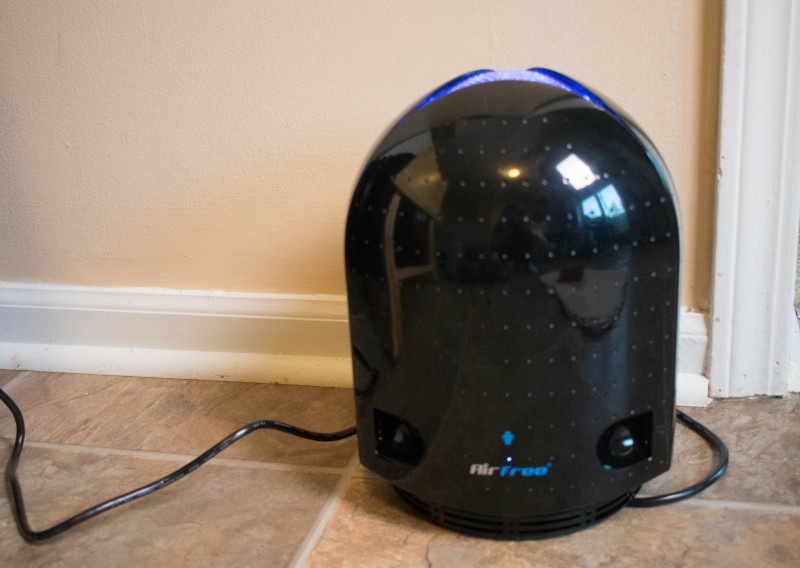 I was sent an Airfree Onix 3000 air purifier for review. There is an affiliate link in this post. All opinions are my own.
I've had allergies since I was a little kid. I knew that getting a dog is not the best thing for air quality, but I just adore my pugs. I've considered air purifiers for a while, but the main thing that held me back was maintenance. I have a hard time remembering when to change my smoke detector batteries, even though it yells at me when they start going bad. I just knew that I would never remember to change a filter every 60 to 90 days in an air purifier.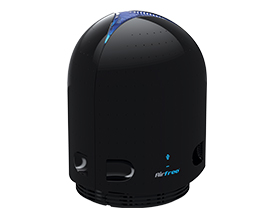 So, I was really excited to learn that AirFree air purifiers do not require any maintenance. They work similar to how boiling water eliminates microorganisms in the water. Air comes into the air purifier rom the room, is heated to about 400 degrees Celcius, and the temperature sterilizes it. Then the purified air cools from within the device before returning to the room.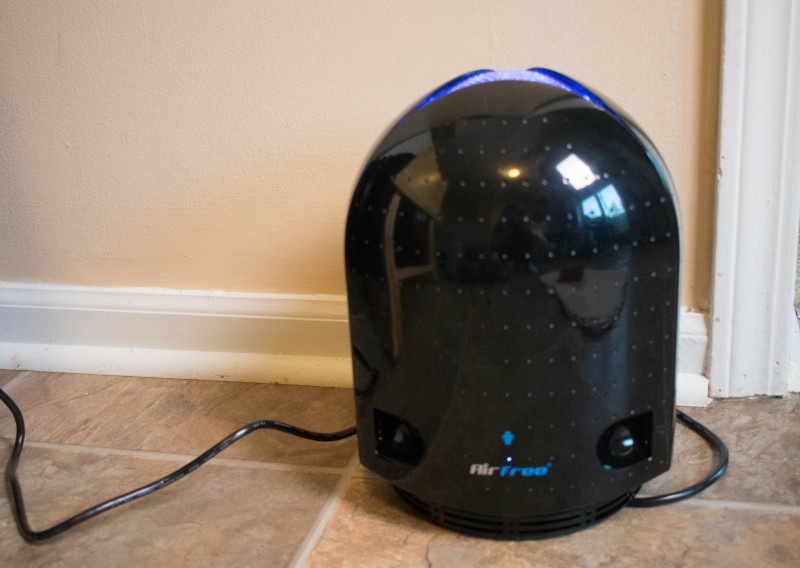 The Airfree Onix 3000 is incredibly easy to use. You simply plug it in! It is literally silent while running, so it's easy to forget it is even there. Airfree air purifiers send between 12,000 and 20,000 liters of air through the device every hour (depending on the model), so it works very quickly.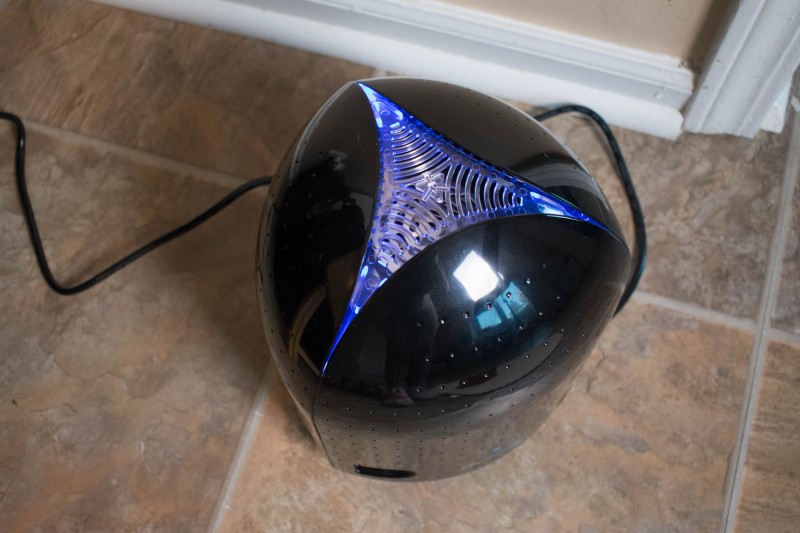 Having cleaner air helps reduce the spread of mold. To show this, Airfree ran a test on strawberries. This video is pretty mind-blowing!
Airfree Strawberry mold test (US) from Airfree on Vimeo.
I feel particularly good about how it can reduce mold. Our house is built into the side of a hill, and only has one window that opens, and two doors for the entire house. As a result, even if we leave the screen door open, and the window, there just isn't great air circulation, and being nearly at basement-level, we deal with some dampness. I feel better knowing that the Airfree Onix 3000 is working to improve the quality of our air all the time, and takes no work to maintain it from me. It also has a nightlight option. It has a blue light that can adjust in intensity by tapping just above the logo on the side of the Onix. It took me a while to catch this because it feels like plain, flat plastic but there is a sensor in there to detect your taps!
You can learn more about the Airfree brand and their range of Air Purifiers on AirFree.com.
You can purchase the Airfree Onix 3000 on Amazon.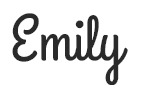 Hi there! I am Emily Evert, the owner of Emily Reviews. I am 28 and live in a small town in Michigan with my boyfriend Ryan and our two pugs. I have a large family and I adore my nieces and nephews. I love reading memoirs, and learning about child development and psychology. I love watching The Game of Thrones, Teen Mom, Sister Wives and Veep. I like listening to Jason Isbell, John Prine, and other alt-country or Americana music. I created Emily Reviews as a creative outlet to share my life and the products that I love with others.
This post currently has 15 responses.