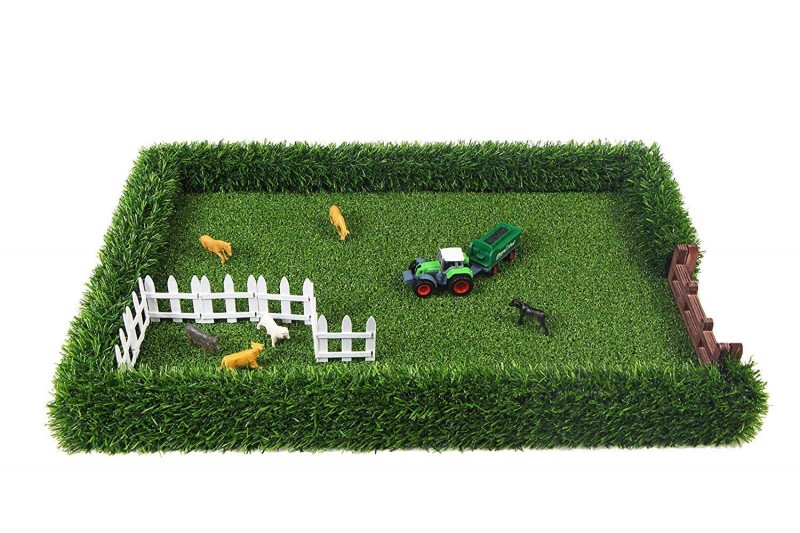 I was sent a The Field Toy set. All opinions are my own. There are affiliate links in this post.
Both sets of my grandparents were farmers. When I was about 10 years old, my dad got some chickens for eggs. A few years later he got a few pigs. The last 10 years or so they have kept a few cows as well as chickens full time. Then they rotate through adding in other things like turkeys, pigs or ducks. I don't really think of it as a farm because it's such a small amount of animals but still, my nieces and nephews have all grown up seeing farm animals up close and personal. Most of them go through a phase of being interested in playing with farm toys as young kids as a result.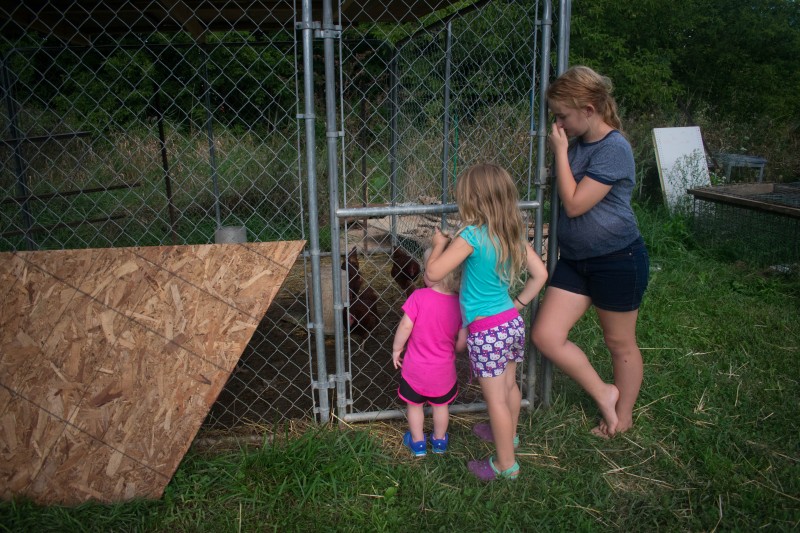 My great niece and two of my nieces checking out the chickens and ducks at my dad's house.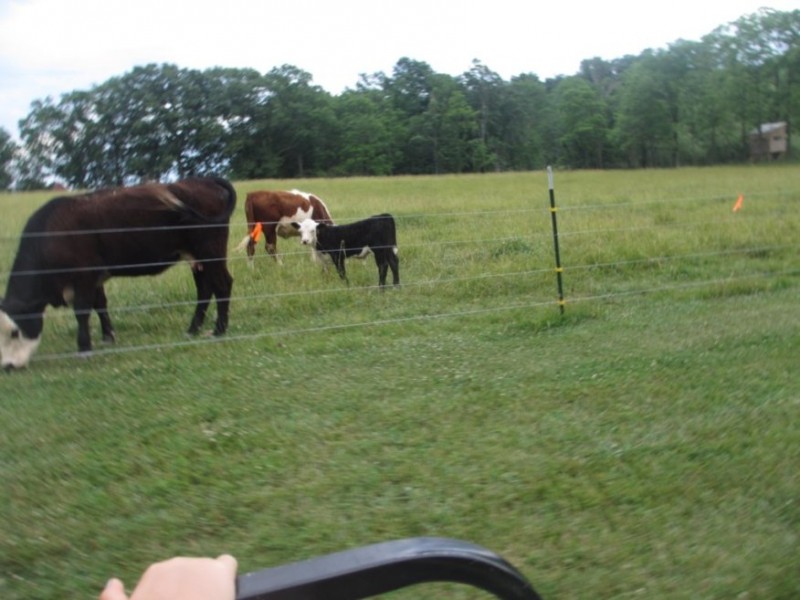 My nephew Royce is three as of today and he loves farm animals right now. Whenever he goes to my dad's house he has to go out and say hi to all of the animals. So I knew he would love The Field Toy. Most farm-animal themed toys come with animals and a barn. Kids in my family think of animals as living in a field, not living in a barn. So for us, the field toy feels like a more accurate way to pretend-play as a farm.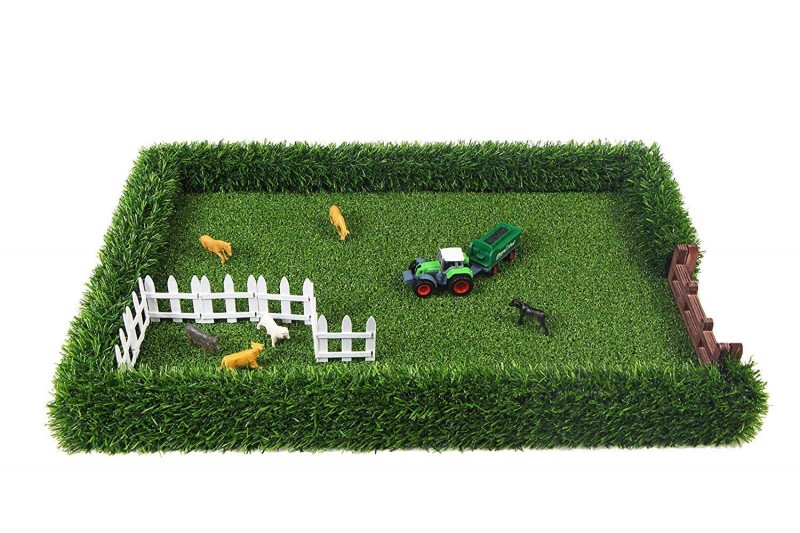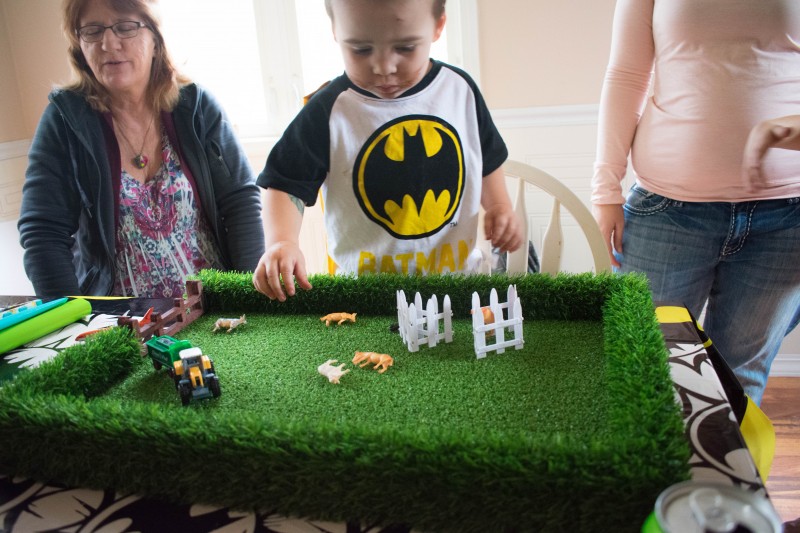 We were sent the original field toy set which is quite large at 24″ by 17″. It also comes with a few accessories such as fencing material which can be made into various shapes, a tractor and a variety of farm animals. The Field offers a variety of add-ons and kits for grass or field type material that can be used to expand your field into a massive farm. Of course, most any toy store offers little animals or tractor toys that could be added to your The Field set to expand your child's play options.
The Field Toy is based in Ireland but they have their toys available for purchase on Amazon
 for those who live in the US or Canada.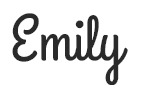 Hi there! I am Emily Evert, the owner of Emily Reviews. I am 25 and live in a small town in Michigan with my boyfriend Ryan and our two pugs. I have a large family and I adore my nieces and nephews. I am a calorie counter who loves soda. I budget to save money so I can spend it on my dogs. I love reading memoirs, and learning about child development and psychology. I love watching The Game of Thrones, Teen Mom, Sister Wives and Veep. I like listening to Jason Isbell, John Prine, Kris Kristofferson and Blue October. I created Emily Reviews as a creative outlet to share my life and the products that I love with others.
This post currently has 7 responses.