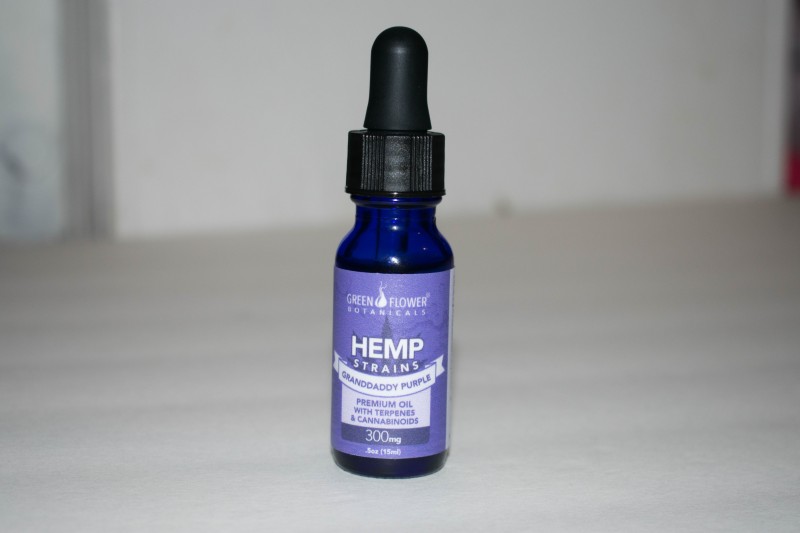 I was sent CBD oil from Green Flower Botanicals for this sponsored post. All opinions are my own.
I first read about the potential or suspected benefits of CBD oil after I had seizures in 2014. Since then I've heard it rumored that some believe CBD oil may help with many other health conditions including depression, anxiety, pain, migraines, ADD, insomnia and more. While CBD oil is not approved by the FDA for the diagnosis, cure, mitigation, treatment or prevention of any disease, many who use CBD oil for their ailments feel it works.
CBD oil contains less than .3% THC, so they do not create a high or altered state of consciousness. CBD Oil is legal to purchase in all 50 states without a prescription.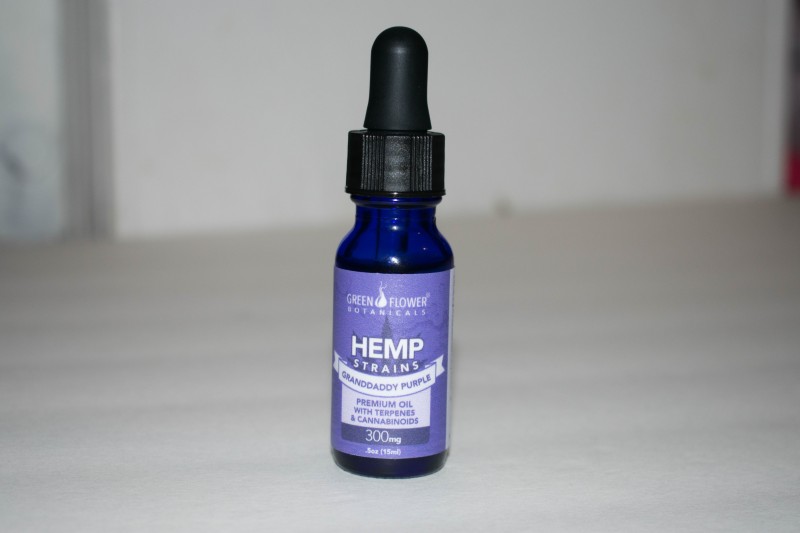 I was sent Grandaddy Purple Strain Full Spectrum Cannabis Oil from Green Flower Botanicals. This has no THC. This specific strain of CBD is known for its calming and anxiolytic properties. Ryan and I both deal with anxiety at times. Neither of us are daily anxiety sufferers, but we both have moments of pretty intense anxiety that pop up occasionally. We've both been trying this out for hte past few days.
The Green Flower Botanicals website will teach you how to use "stepwise dosing" which can assist you with finding your minimum effective dose. You start out at a very low dose and continue that for a week and then assess whether you have seen symptom relief or not. If not, you slowly increase your dose per their instructions to continue to increase until you find an effective dose for you. It may take a few weeks before you find your minimum effective dose, so you are unlikely to know early on if it's helping or not. With Ryan and I only having occasional anxiety, that makes it even harder to judge how effective the CBD oil is for us. However, Ryan was sleeping really poorly last week and has been falling asleep easier and feels more rested after waking up, so we think there is a chance it is related to the CBD.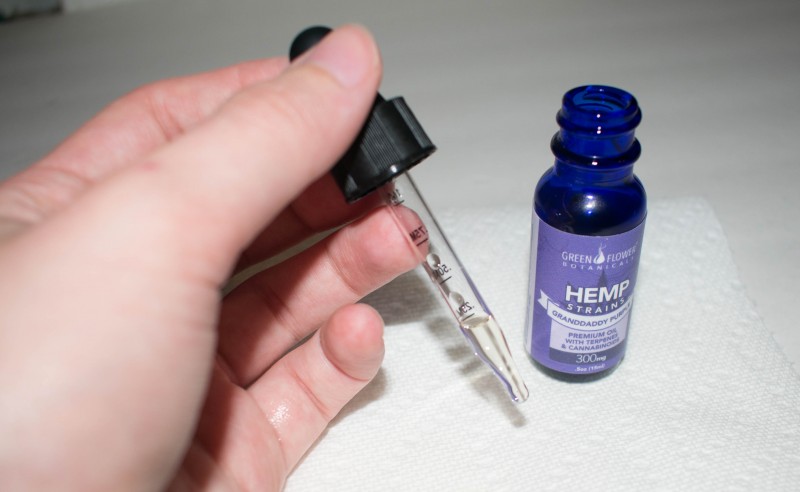 Granddaddy purple strain CBD oil is a whole-plant full-spectrum extract crafted from hemp plants that have high CBD content. This also includes other beneficial cannabinoids, terpenes and omega fatty acids. All plants have terpenes and they are the components of a plant that are responsible for the aromas and flavors of a plant and they are believed to have a wide range of medicinal benefits. Essential oils are terpenes! When terpenes, cannabinoids and fatty acids are combined they are believed to have more benefit than they have individually.
I was curious if the CBD oil would taste bad. The Green Flower Botanicals website says this Grandaddy purple strain has a natural hemp flavor with a fruitty, berry, grape flavor. I don't notice anything fruity, berry or grape-like personally. It has a fairly generic oil flavor to me, like vegetable oil. Ryan agreed that it has little to no flavor but it just seems oily to him too. We are both picky eaters so the fact that neither of us mind the flavor says a lot, I think.
It's too early for either of us to say with certainty that this will work for us, but our experience so far has been positive. We had been curious about CBD oil benefits for a while so I am glad we are giving it a try.
If you'd like to try out CBD oil, you can use a link in my post to save 20% off your first order at Green Flower Botanicals.
If you've tried CBD, please leave a comment saying what benefits you were hoping to see and whether or not it worked for you.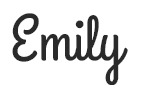 Hi there! I am Emily Evert, the owner of Emily Reviews. I am 25 and live in a small town in Michigan with my boyfriend Ryan and our two pugs. I have a large family and I adore my nieces and nephews. I am a calorie counter who loves soda. I budget to save money so I can spend it on my dogs. I love reading memoirs, and learning about child development and psychology. I love watching The Game of Thrones, Teen Mom, Sister Wives and Veep. I like listening to Jason Isbell, John Prine, Kris Kristofferson and Blue October. I created Emily Reviews as a creative outlet to share my life and the products that I love with others.
This post currently has 10 responses.