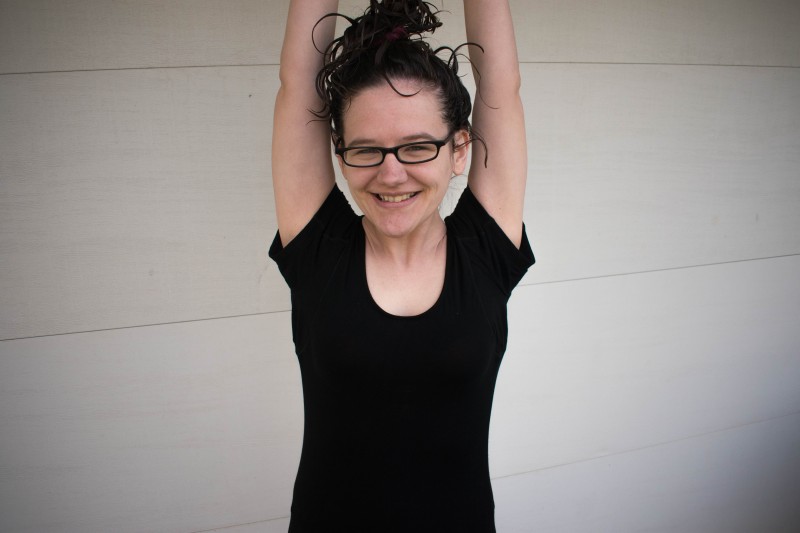 I was sent products from Thompson Tee. All opinions are my own.
At one time Ryan had played with the idea of doing videography for income on the side. He practiced by videotaping weddings for people we knew personally. Of course, most weddings happen in the summer months and here in Michigan we have warm, humid summers. I've always felt bad for me that they are expected to wear suits to formal events regardless of the weather. While attending a wedding in a suit feels too warm for most attendees, it is often worse for the videographer who has to run around to get different shots, and carry a heavy camera, tripod, etc along as well. At one particularly hot wedding, Ryan's dress shirt was visibly damp across the back so he wasn't comfortable taking his jacket off even once we got to the reception where many other men had removed their jackets. I wish we would have known about sweat-proof shirts from Thompson Tee back then!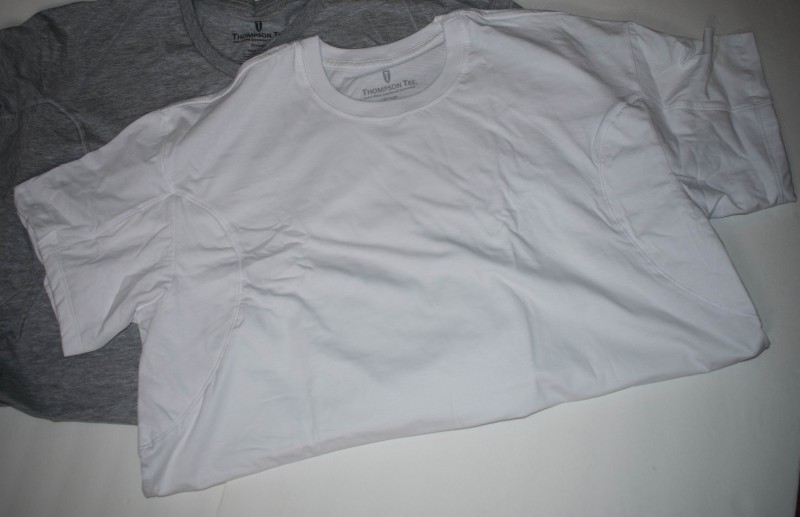 I had never heard of sweat-proof shirts or anti-sweat shirts until Thompson Tee reached out to me last month. They make t-shirts for men and women that have an extra layer in the armpit area that is designed to stop 100% of armpit sweat.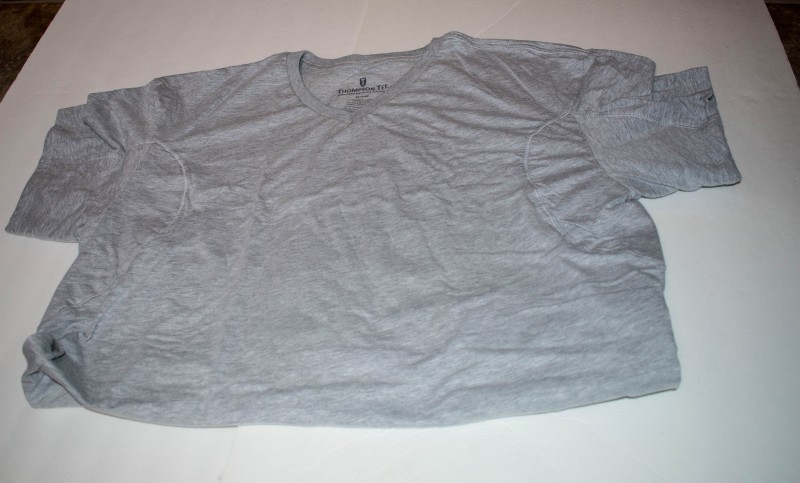 Several years ago I read that there are harmful ingredients in antiperspirants. I know many choose to use an underarm deodorant without an antiperspirant for health reasons or concerns about the ingredients. However, it is socially taboo to have wet-looking underarms and it doesn't feel very good, either. Thompson Tees are a great way to stop sweat from appearing damp on your clothing without using an antiperspirant.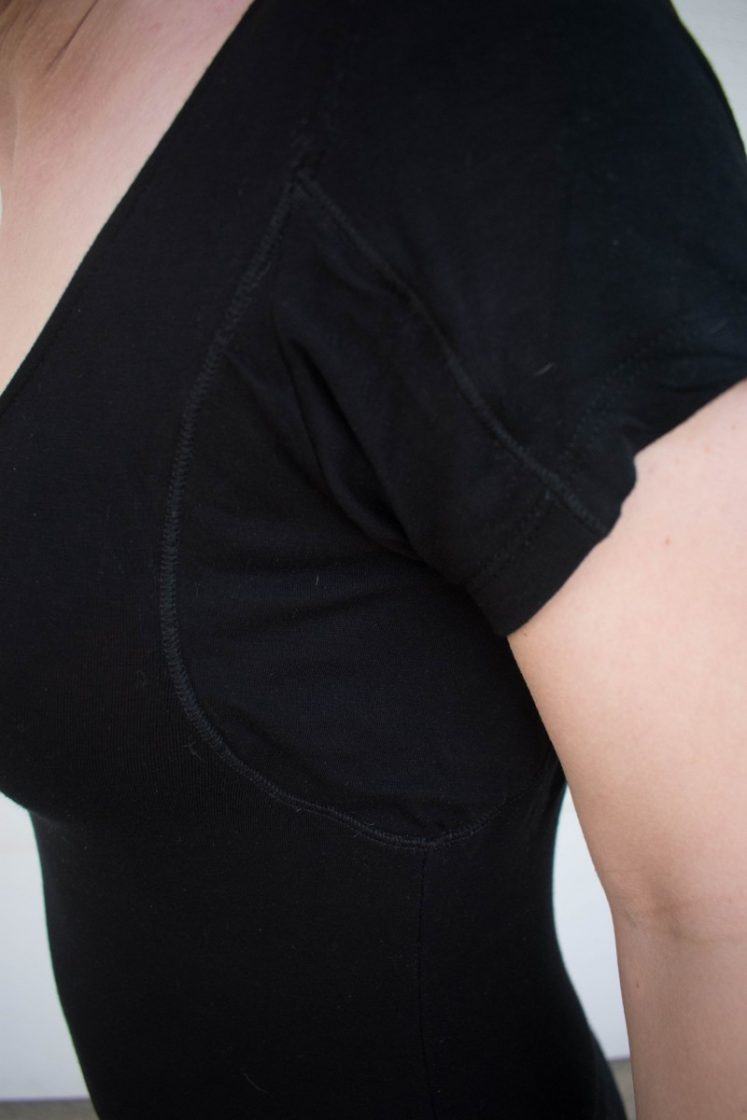 I requested a couple of shirts for Ryan to wear under dress shirts. I thought he would like having them for weddings, job interviews, etc. I was also sent some for myself so that I could review them from a first-person perspective. Honestly, I don't wear t-shirts as undershirts ever. I sometimes wear camisoles under tops, but that is it. I wasn't sure how much use I would get out of these shirts because I thought they would only be wearable as undershirts due to the added layer in the armpit area. I was pleasantly surprised to realize that in person, they don't stand out as odd-looking. I think these shirts look quite similar to many athletic tops which have unique stitching in the sides or armpit areas. I was also surprised by how much I enjoy wearing these around the house.
I have Ehlers Danlos Syndrome (EDS), and about 70% of women with EDS also have a form of dysautonomia called Postural Orthostatic Tachycardia syndrome or POTS.  I haven't been tested or diagnosed with POTS, but statistically, I have a 70% chance of having it and I have symptoms of it such getting dizzy often, my feet and lower legs get red in the shower, and I sweat a bizarre amount. I sometimes break out in a sweat when I am not being active, am not nervous, and am not overheated. Sometimes I even sweat a lot when I feel cold. My sweating seems to be full-body, it's not specific to my armpits. In fact, I tend to notice the sweating on my back more so than anywhere else. So it didn't occur to me that these shirts might appeal to me, but I love them! I get cold easily, and when I am sweaty it's far easier to get cold. While these shirts are intended to be sweat proof in the armpit area, I find that they seem to absorb my sweat from my entire upper body far better than a regular t-shirt would. Better yet, they absorb my sweat while keeping me feeling dry, which makes me stay far warmer and more comfortable.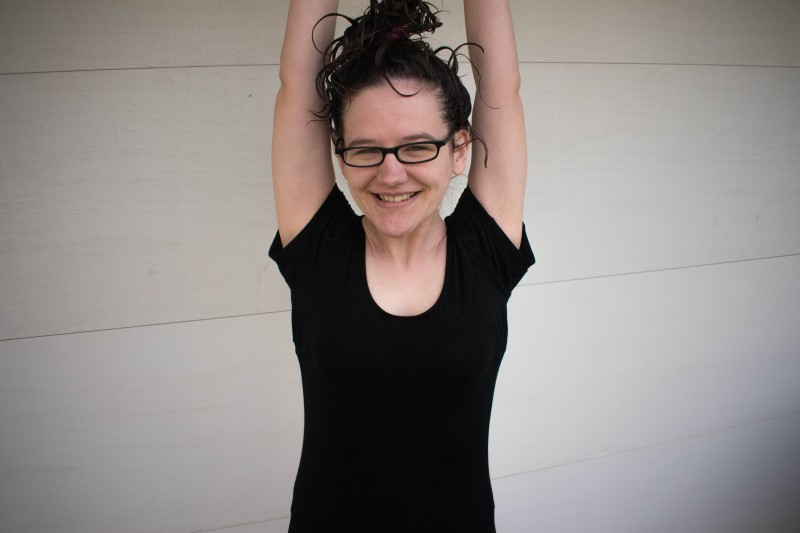 My Thompson Tee sweat-proof shirts have become my go-to options to wear while hanging around the house. The stitching in the armpit is somewhat visible, but I don't feel it looks particularly strange or eye-catching. I am sort of between a size small and a medium at the moment, and I requested to be sent a size medium. These are a bit loose on me but that is to be expected based on what size I ordered myself. I think they are true to size.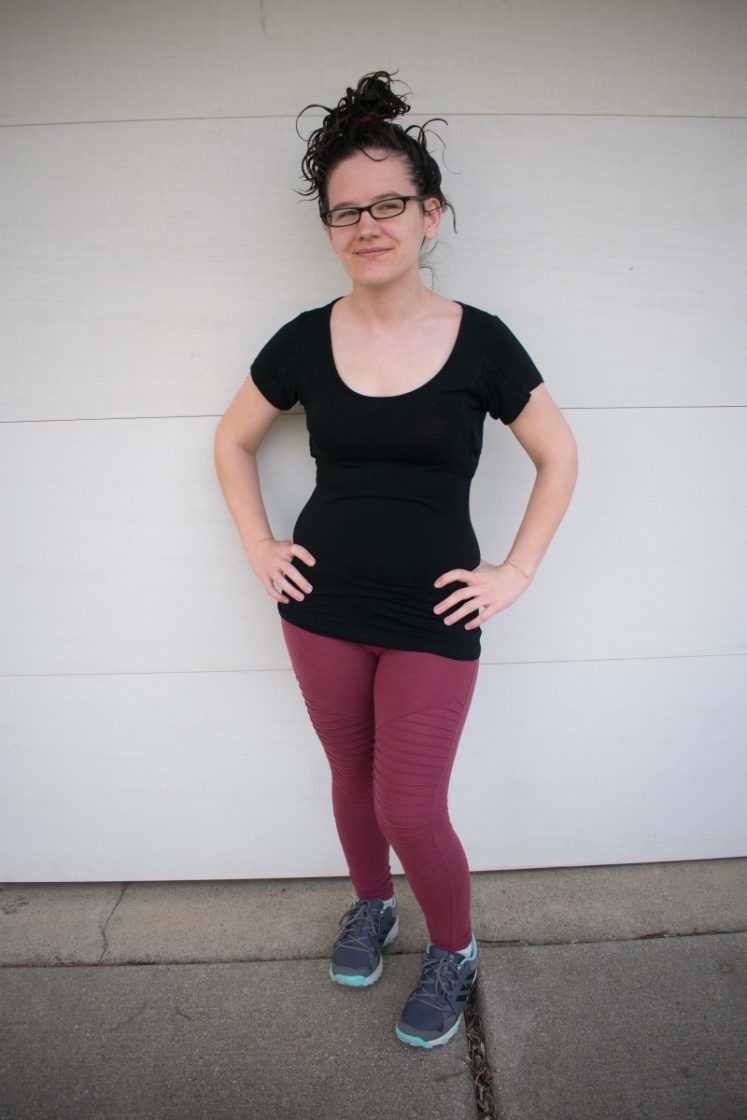 The only downside I've found to Thompson Tee's, is they do take a bit longer to dry after being washed due to being thicker through the armpit area. I'll gladly leave them in the dryer a bit longer for the benefits they offer!
Thompson Tees would make a great father's day gift for men who have active jobs or would like a sweat-proof option to wear under their dress shirts. When you purchase from Thompson Tee, use the coupon code Review10  to get 10% off your order!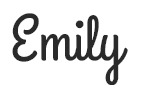 Hi there! I am Emily Evert, the owner of Emily Reviews. I am 25 and live in a small town in Michigan with my boyfriend Ryan and our two pugs. I have a large family and I adore my nieces and nephews. I am a calorie counter who loves soda. I budget to save money so I can spend it on my dogs. I love reading memoirs, and learning about child development and psychology. I love watching The Game of Thrones, Teen Mom, Sister Wives and Veep. I like listening to Jason Isbell, John Prine, Kris Kristofferson and Blue October. I created Emily Reviews as a creative outlet to share my life and the products that I love with others.
This post currently has one response.