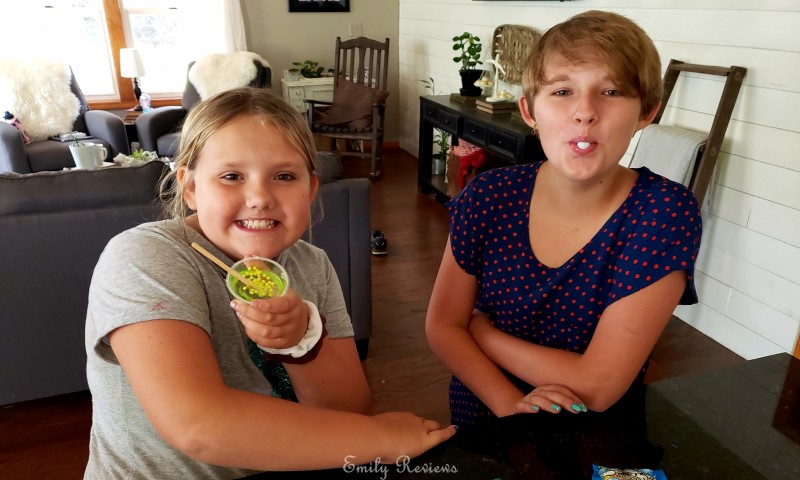 Thank you to Japan Crate for providing me with products to facilitate my blog review. All opinions are 100% my own.
Sometime last school year, my daughters began begging me to get them subscription boxes with food from other countries. After months of hearing them talk about how fun it would be to try different foods, I was asked to review a box from Japan Crate. Japan Crate offers customers month subscription boxes full of Japanese goodies. Needless to say, we took Japan Crates up on their generous offer.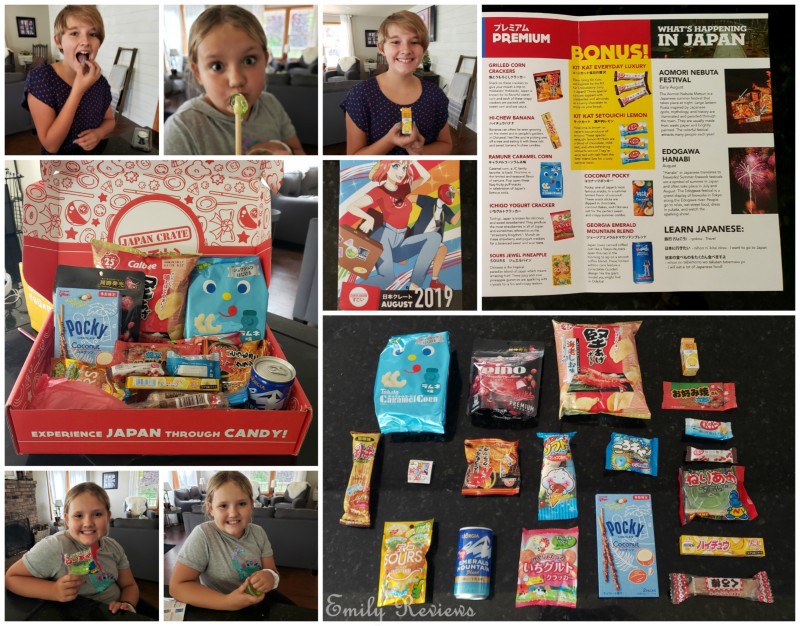 Japan Crate has five different subscription boxes for you to choose from; Premium Japan Crate, Doki Doki Crate, Umai Crate, Kira Kira Crate, and Gacha Gacha Crate. We chose to try the Premium Japan Crate and Umai Crate. A Premium Japan Crate comes with 18-20 items, including a drink, DIY, and a monthly bonus item. The Umai Crate features 7-8 noodle dishes and a bonus item.
To say the girls were excited about receiving the Japan Crate boxes would be the understatement of the year. Every day when they got home from school they would ask me if it had been delivered. Luckily for me, we had a short wait. As soon as it arrived, they tore into it and started sampling things. It was fun watching the expressions on their faces as they began blindly tasting different foods. After a few surprises, they decided to consult the included guides.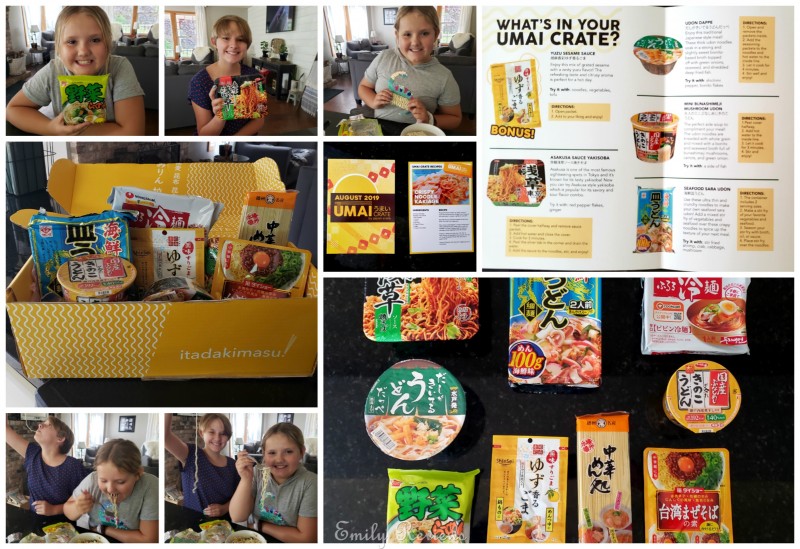 Here are a few words from the girls-
"This box is super cool to try. It is fun to see what other cultures have for food. They enjoy different flavor combinations than what we normally have. My favorite item was the banana Hi-Chews. We have Hi-Chews here, but this was a new flavor for me. The banana Hi-Chews REALLY taste like a banana!" Cheyenne, 10 yrs old
"Japan Crates were so exciting to open and explore! Thankfully, the boxes include a guide to help you figure things out. It also helped us to decode the unusual flavors. Just like everything, there were snacks I enjoyed and different ones I didn't care for. My favorite was the ramen, Coro can soda candy, okonomiyaki taro, and sours jewel pineapple. Something I did was mix the Neriame DIY with the Dx sour pack to create a crunchy and sticky candy in one. I would ABSOLUTELY love to do another country snack subscription box. I really enjoy seeing how different each culture is through food." Savannah, 12 yrs old.
Well, there you have it. The girls strongly suggest you try Japan Crates!
Buy It: Please visit the Japan Crate website to see the great selection of products they offer and convenient shopping locations.
Connect: Don't forget to follow Japan Crate on Facebook, Twitter, and Pinterest for the latest product announcements and special offers.


Hello, my name is Laurie. I have been married to my husband for 14 years. We have two young daughters, ages 10 and 13 years old. My family and I live in Oregon so that means we are just minutes from the beach, mountains, and desert.  We love it here and try to spend as much time outdoors playing as we can. When we aren't outside playing, I enjoy reading, baking, refinishing furniture, and other crafts.
This post currently has 5 responses.