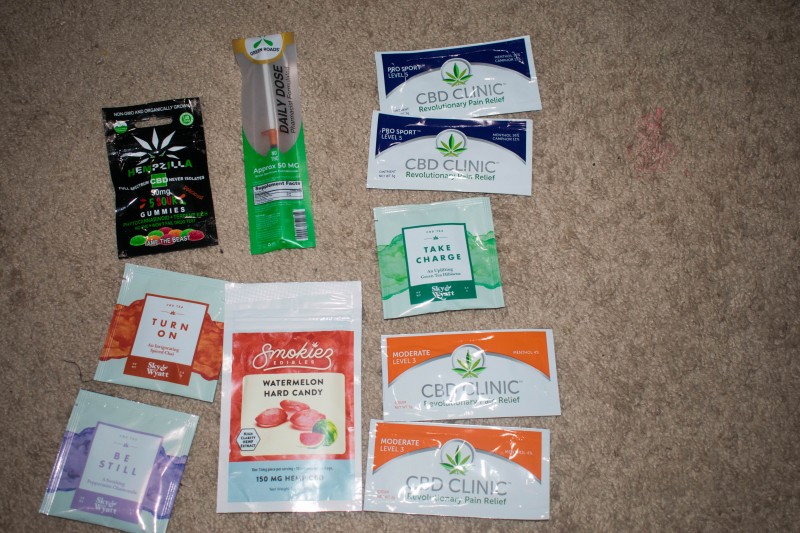 I keep hearing about CBD related products the last several months. At first, I thought it was because I live in Michigan where we voted about legalizing cannabis products and it passed. However, I've realized that it actually has nothing to do with Michigan or with the legalization that happened here. CBD is hemp-derived and does not contain THC, so these CBD products don't have any psychoactive elements (meaning they won't get you high).
However, CBD products without THC are believed by many to help with many things,. and without the fears that come with taking a psychoactive substance. For example, many believe that CBD products can help with anxiety, pain,  inflammation, sleep habits, depression, acne and more.
Smart CBD Shop aims to sell the highest quality full spectrum CBD products. They also aim to help educate becuase there are a lot of misconceptions out there about CBD. If you're curious to learn a bit more about marijuana vs CBD, or a bit about the science behind CBD, click on "all about CBD" from the Smart CBD Shop landing page.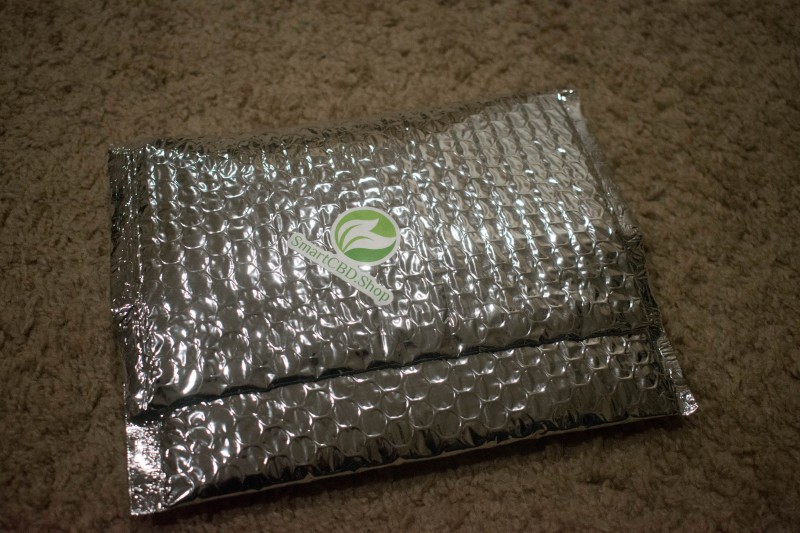 This package came inside another envelope so anyone who saw it while it was traveling to me would not have known it was from a CBD shop. 
If you decide that you're interested in trying CBD for yourself, Smart CBD Shop is a great place to check out. They have lots of high-quality brands, and a wide range of CBD product options. Some of the brands that they carry include Hempzilla, Sky and Wyatt, Green Roads, Lazarus Naturals, CBD Clinic and Medix CBD.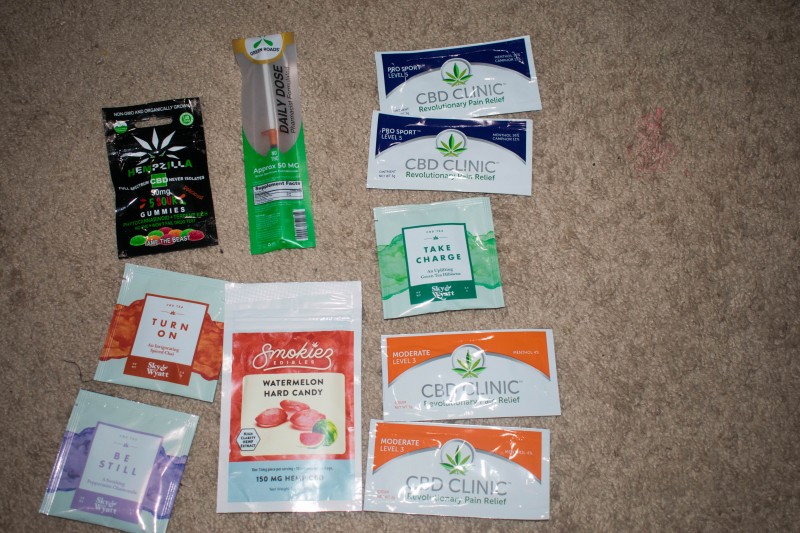 Personally I struggle with anxiety, headaches and migraines that I've been curious about using CBD to assist with. Ryan has joint pain and inflammation that we thought CBD might be able to assist him with. Smart CBD Shop sent me sort of a sampler of a variety of CBD items that they sell.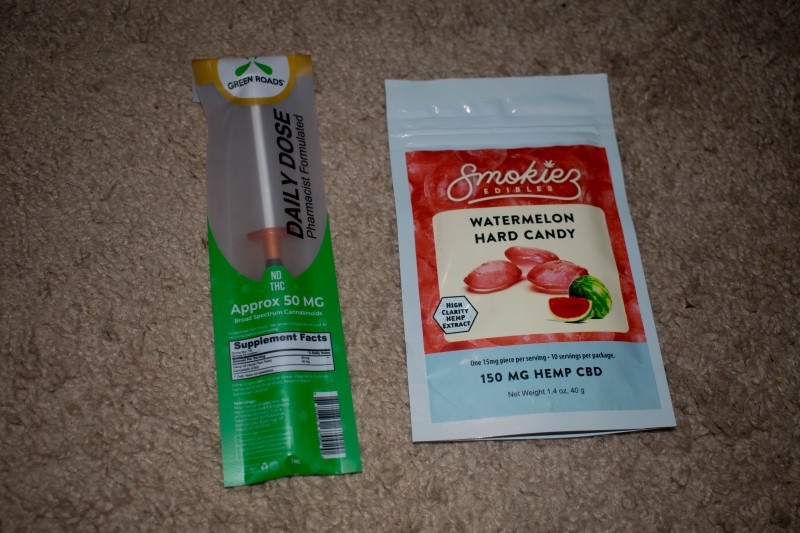 Green Roads offers "CBD Daily Dose" which are individually packaged droppers that dispense a pre-measured amount of CBD oil. I can see these being a great option for people who like to use CBD oil, but who want something more convenient to use while traveling vs the full bottle. It's advised that you leave the oil under your tongue for at least 30 seconds before swallowing. I've tried a couple of CBD oils in the past, and I am a picky eater/drinker. I have yet to find a CBD oil that tastes good, but I have to be honest, I thought this CBD oil was particularly difficult to tolerate the taste of. It seemed a bit 'warm' or spicey, combined with of course the oily flavor. I definitely am someone who is sensitive to flavors though.
I was excited to see the Smokies Edibles watermelon hard candy. Watermelon has always bee oen of my flavors to try in candies, so I was curious how this would work in a CBD product. I found that these had a bit of an oily flavor to them that was still noticeable, but for the most part they really did taste like a watermelon candy. These are also available in other flavors like green apple and lemon. If you're picky about flavors but you like hard candies, I'd definitely recommend giving these a try.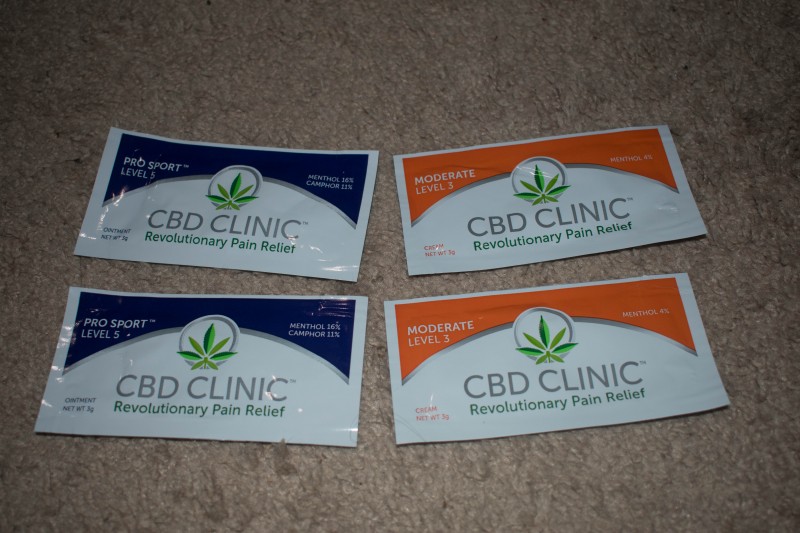 These CBD Clinic creams/ointments are an interesting option if you're dealing with joint pain. Ryan gets knee pain and some days his knees even feel hot to the touch due to inflammation. He'll be trying these out the next time he has a bad leg day.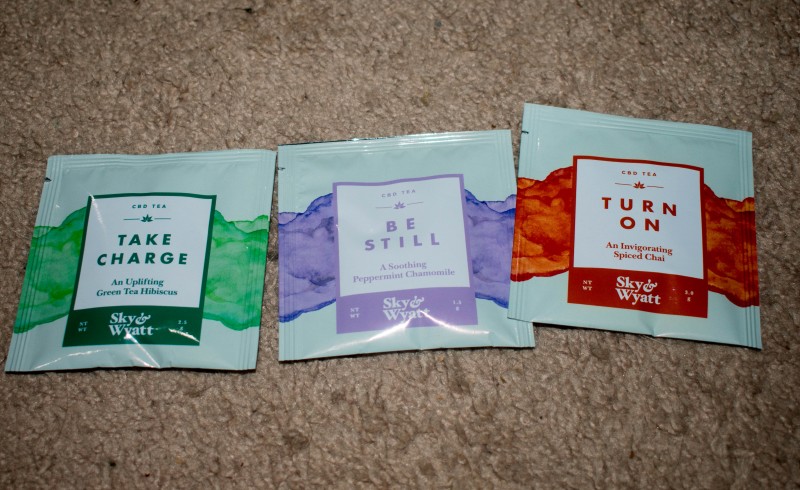 These Sky and Wayatt CBD tea packets are a neat option for those looking for an alternative to oil, as well. I'm not usually big into tea, but I like how thsi brand offers different variations with different benefits, some to uplift, some to invigorate and some to soothe. To prepare these you mix the packet with a mug of boiling water, and you add 1 teaspoon of milk, coconut oil or another fat to help activate the CBD.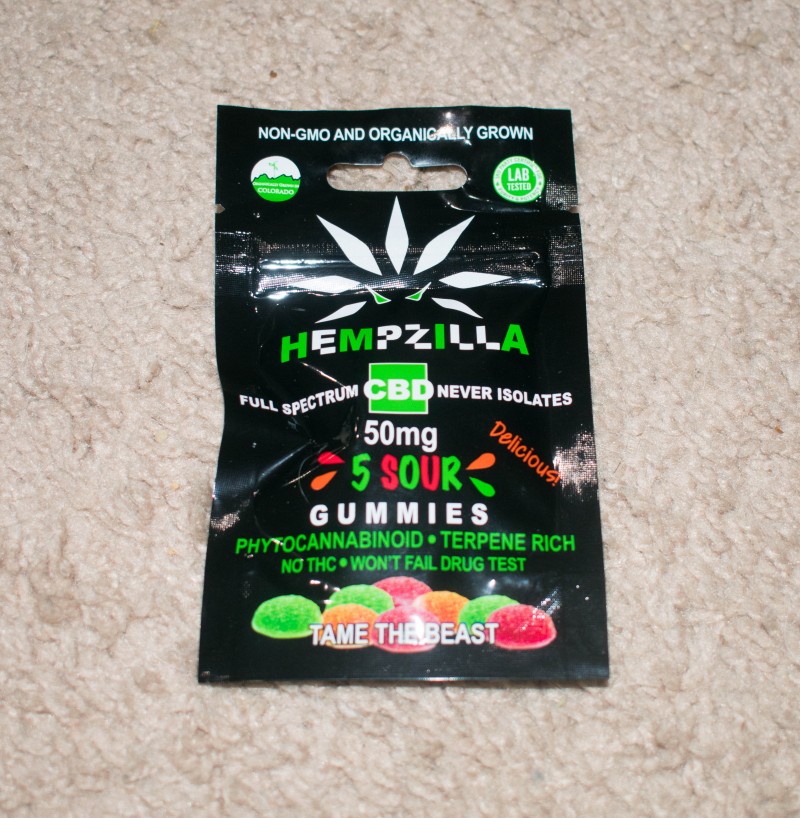 Last but not least, Hempzilla gummies. From the packaging, I thought these gummies would be coated with sugar or some sort of powder, similar to Sour Patch Kids or candies like that. So I was a little surprised to pull one out of the patch and have it be more like a gummy Lifesafer or traditional gummy bear texture, just a bald, slightly moist gummy. I think that texture made me forget about the whole 'sour' description because I was surprised when I put it in my mouth and it was SOUR. My mouth actually puckered due to how sour it was! If you are a fan of sour candies, you probably know that a lot of candy will advertise itself as sour but not actually be very sour. These really are! They have a bit of an oily aftertaste, but I thought they were quite good.
Overall I really enjoyed trying these different forms of CBD. They also offer some forms that I haven't show here, such as vapes. It's tough to say if they have helped my anxiety or headaches because I don't have those symptoms every day. Therefore, having a day without could be a coincidence, or it could be help from the CBD.
If you're interested in trying CBD to see how it works for you, I'd definitely recommend checking out Smart CBD Shop. They have so much variety that you'll definitely find something you're interested in trying.
Use this Smart CBD Shop link and my referral code EMILYREVIEWS and you can get 15% off of select items at Smart CBD Shop. Or visit the Smart CBD Shop Coupons page at Dealspotr to see which promotion is best for your order.
Hi there! I am Emily Evert, the owner of Emily Reviews. I am 28 and live in a small town in Michigan with my boyfriend Ryan and our two pugs. I have a large family and I adore my nieces and nephews. I love reading memoirs, and learning about child development and psychology. I love watching The Game of Thrones, Teen Mom, Sister Wives and Veep. I like listening to Jason Isbell, John Prine, and other alt-country or Americana music. I created Emily Reviews as a creative outlet to share my life and the products that I love with others.
This post currently has 5 responses.