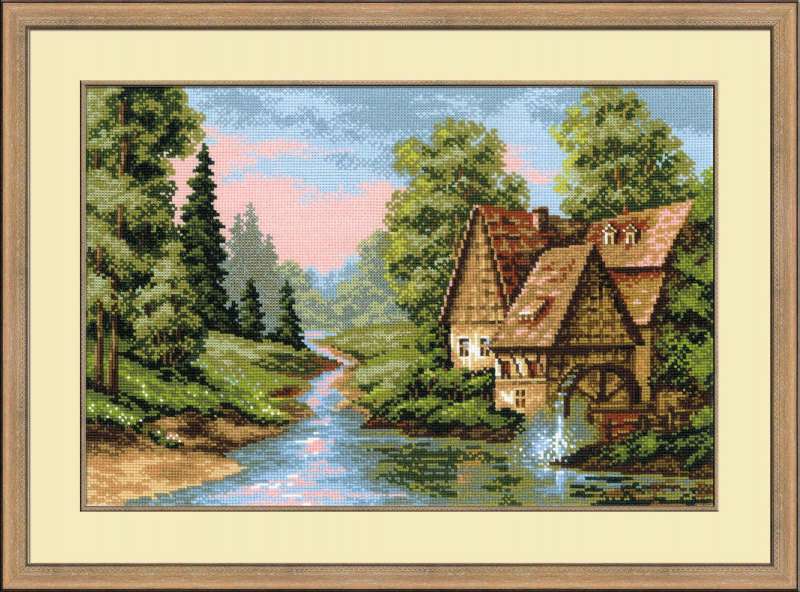 RIOLIS sent me cross stitch kits in exchange for inclusion in my gift guide. All opinions are my own.
I tried out cross-stitching for the first time in July of 2018. It was pretty much love at first stitch. I've always had a bit of a creativity bug inside of me, but I'm terrible at drawing which sort of eliminates a lot of other arts or crafts as well. Cross Stitching is awesome because there is no need to having drawing skills or anything like it. Instead, you follow the pattern ad place stitches in the pieces of aida fabric (which is gridded) where they belong according to the pattern – and when you're done you have a work of art.  I find cross stitching to be very relaxing. I love cross-stitching while watching a nice TV show like British Bake Off or a heartwarming movie. It's sort of my go-to activity for weekends when I need to de-stress! It's so nice to be able to relax but also be able to make something at the same time.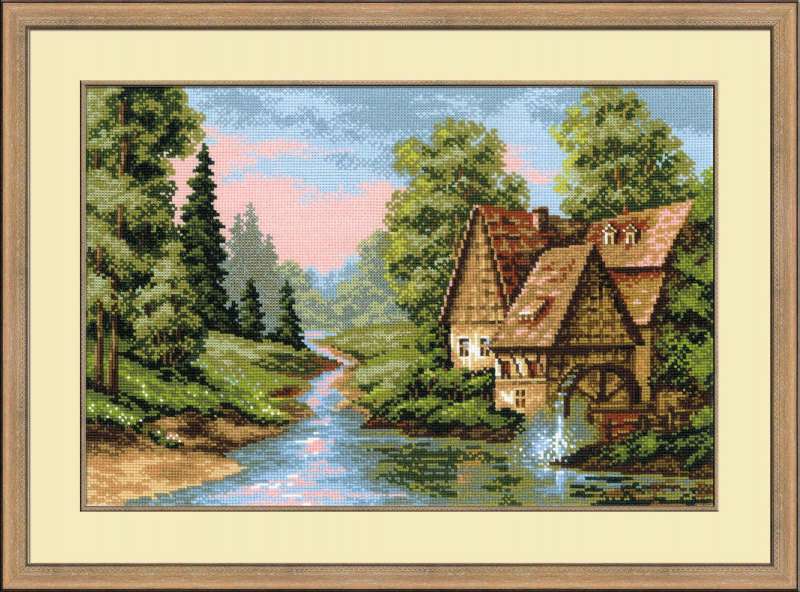 Having an all in one cross stitching kit like those offered by RIOLIS makes things even more relaxing. You don't have to worry about ordering the right colors of floss to match the pattern, or to do math to figure out how much of each color to buy. They send you all the colors you need in appropriate amounts. I've done a few RIOLIS kits now and I am not a really 'neat' stitcher, I waste some thread when it gets knotted or tangled on the backside of my piece. However, I have never run out of thread on a RIOLIS kit. So I'd say they send slightly more than you'll need in every color. Kits even include a needle! I would advise that you buy a small set of cross stitching needles so that you can keep a few needles going at once as I find that easier. However, you could complete their kits with just what is included if you really wanted to.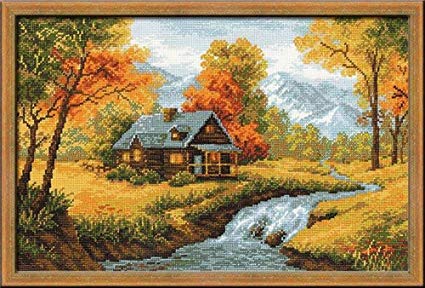 RIOLIS has themed patterns so that you'll be ale to find a kit that suits the style of the cross stitcher in your life. From flowers to animals, to nature scenes to fun child-friendly designs. I decided that this upcoming year I wanted to work on creating some bigger pieces that I could frame for my home. Again I went for a somewhat relaxing theme. I opted for two nature type scenes that I thought were relaxing. I went with 1097 the mill and 1079 Autumn View.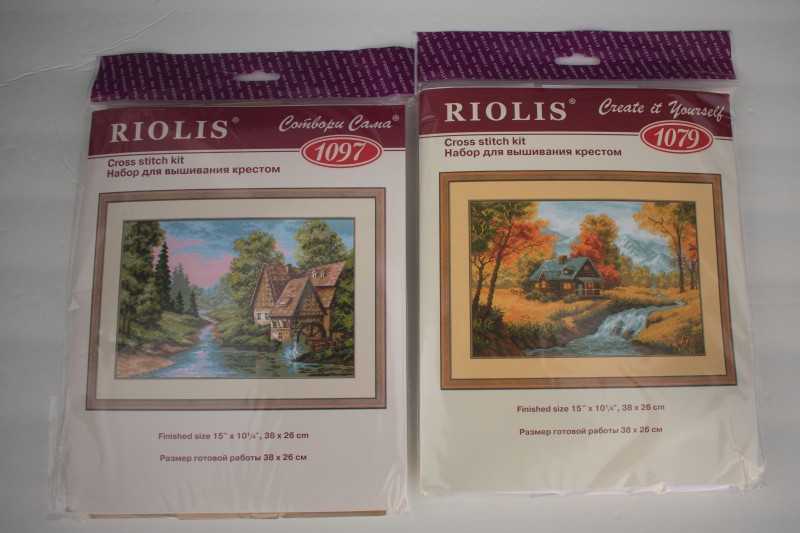 Both of these kits make 15″x10 1/4″ pieces. The Mill has 19 colors and Autumn View has 20. I think they will both be really nice completed pieces! I haven't had the time to start these kits yet. I'm sure you can all imagine how busy I am during our holiday gift guide! However, I will be updating my Instagram when I finish these kits so follow me on Instagram as @EmilyReviews if you'd like to see those! Here are a couple of RIOLIS kits I have completed in the past. I've always found their patterns easy to follow.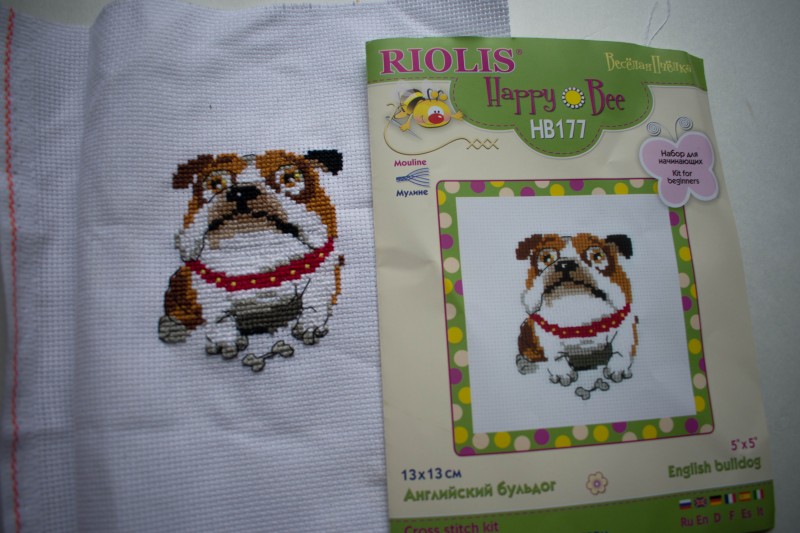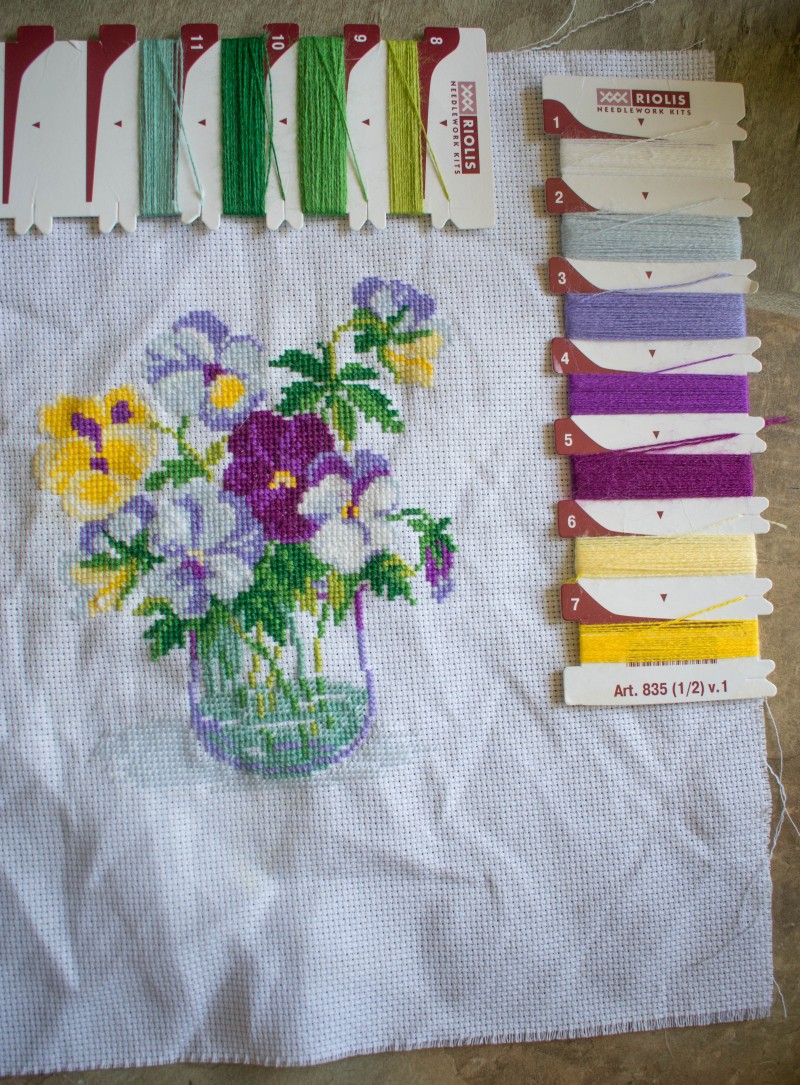 These two kits above were both pretty small, but helped me get in more practice. Now I'm ready to move onto bigger pieces! I love that RIOLIS has kits for all levels and in designs for varying visual tastes.
Buy it: In the US, RIOLIS kits can be found at Hobby Lobby and online such as on Amazon.
Tell me, do you like to cross stitch or do you have another relaxing or creative hobby?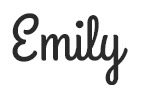 Hi there! I am Emily Evert, the owner of Emily Reviews. I am 28 and live in a small town in Michigan with my boyfriend Ryan and our two pugs. I have a large family and I adore my nieces and nephews. I love reading memoirs, and learning about child development and psychology. I love watching The Game of Thrones, Teen Mom, Sister Wives and Veep. I like listening to Jason Isbell, John Prine, and other alt-country or Americana music. I created Emily Reviews as a creative outlet to share my life and the products that I love with others.
This post currently has 9 responses.