This is a sponsored guest post. All opinions are my own.
Anyone who has gone anywhere with a baby or toddler knows that it's not always an easy task. Especially when you're heading out far from home and need to rely on your hands for most of the carrying. There are certain things you need to have with you, but this doesn't always make for an enjoyable experience if you're worrying about carrying things more than you are enjoying the sights and adventures.
Luckily, there are some great travel gear out there designed for this reason. Here are our top picks for the best travel gear for infants and toddlers, designed to make your life easier and your trips more enjoyable for everyone. 
A Good Lightweight Stroller
If you're flying, this is essential. Most airlines have weight restrictions for gate-checking your stroller, and usually if it's over about 20 pounds you'll have to check it with your luggage (varying by airline, of course). That means you're now going to be schlepping through the airport carrying your child and your carry-on bags.
The Summer 3Dlite Convenience Stroller weighs about 13 pounds, is easy to carry thanks to a shoulder strap, and has an affordable price tag at about $80 USD. Its lightweight nature also means this stroller is great for vacations that include a lot of steps or cobblestone streets.
A Backpack Diaper Bag
You'll have to bring a diaper bag no matter where you go, so choose an option that doubles as a backpack, so you have one less thing to worry about carrying in your hands. The HapTim Multi-Function Diaper Bag Backpack is a top-rated choice for parents on the go because it comes with stroller straps, a changing mat, and tons of space for just about anything you need. It also has 15 pockets and compartments and is made from a waterproof material incase you get caught in the rain. All of it is contained in an ergonomic, comfortable design that makes traveling easy.
Packing Cubes
When traveling anywhere, with or without children, packing cubes are a great tool for organizing and packing your suitcase. But with toddlers and babies, they are an essential item. With packing cubes, you can put all like items in their own cubes so you can easily and quickly find what you need, and they help save space in your suitcase. No need to go rummaging through piles of little baby items. 
This eBags 6-piece set comes with a variety of sizes that are suitable for a travelling family, and each cube is made with a self-healing zipper that is basically guaranteed to last a lifetime. There are also many different options on Amazon.com, so you can easily find a set that works for your needs and budget. 
A Sleep Sack 
Instead of lugging around blankets and bedding, invest in a comfortable sleep sack. A sleep sack is essentially like a small snuggie or wearable blanket that can go anywhere you do. Your little one can use it in the car, on a plane, or even during an outing to a public place. These products are great for regulating the baby's temperature so they don't get too hot or too cold, no matter where you are. It's also a safe option to ensure that your baby isn't suffocating or having trouble breathing under too many blankets, and they can't kick it off while sleeping.
A Lighter Travel Carrier
Your regular carrier is fine if you're doing a road trip or can use up some extra space, but when it comes to traveling you may want to consider an option that's easier to pack and go. This will allow you to optimize the things you need to carry along with you and makes it more comfortable to sightsee or explore new places. The Boba Air Lightweight Baby Carrier is perfect for this. It's made of waterproof material and comes with a hood to shield your baby from the sun or rain, and folds down so it can easily fit in any bag.
Travel Bottle Warmer
If you know you're going to be in the car for long periods of time, pack along a portable bottle warmer like this one from Munchkin. You don't always know where you'll be able to find a microwave or other warming device, so be proactive and take a small one with you. It plugs into a car adapter and can work with most types of bottles, so you can always make sure your baby's milk is at the right temperature on the go.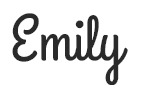 Hi there! I am Emily Evert, the owner of Emily Reviews. I am 28 and live in a small town in Michigan with my boyfriend Ryan and our two pugs. I have a large family and I adore my nieces and nephews. I love reading memoirs, and learning about child development and psychology. I love watching The Game of Thrones, Teen Mom, Sister Wives and Veep. I like listening to Jason Isbell, John Prine, and other alt-country or Americana music. I created Emily Reviews as a creative outlet to share my life and the products that I love with others.
This post currently has 2 responses.