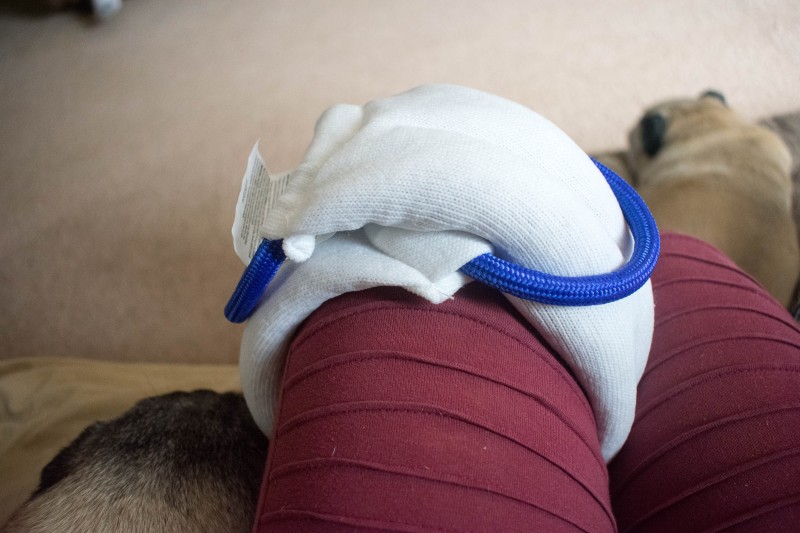 This is a sponsored post with Carex. All opinions are my own.
In my house, the most common form of pain seems to be joint pain. Ryan's knees ache after long days, or when the weather changes. I have pain less often, but when I do, it's usually in my shoulder after sleeping with my arm up. It can be tricky to try to relief joint pain without taking meds because joints move and are difficult to keep covered. You can use a heating pad or an ice pack on a joint if you stay perfectly still and don't use your arm or leg…but that doesn't feel practical very often.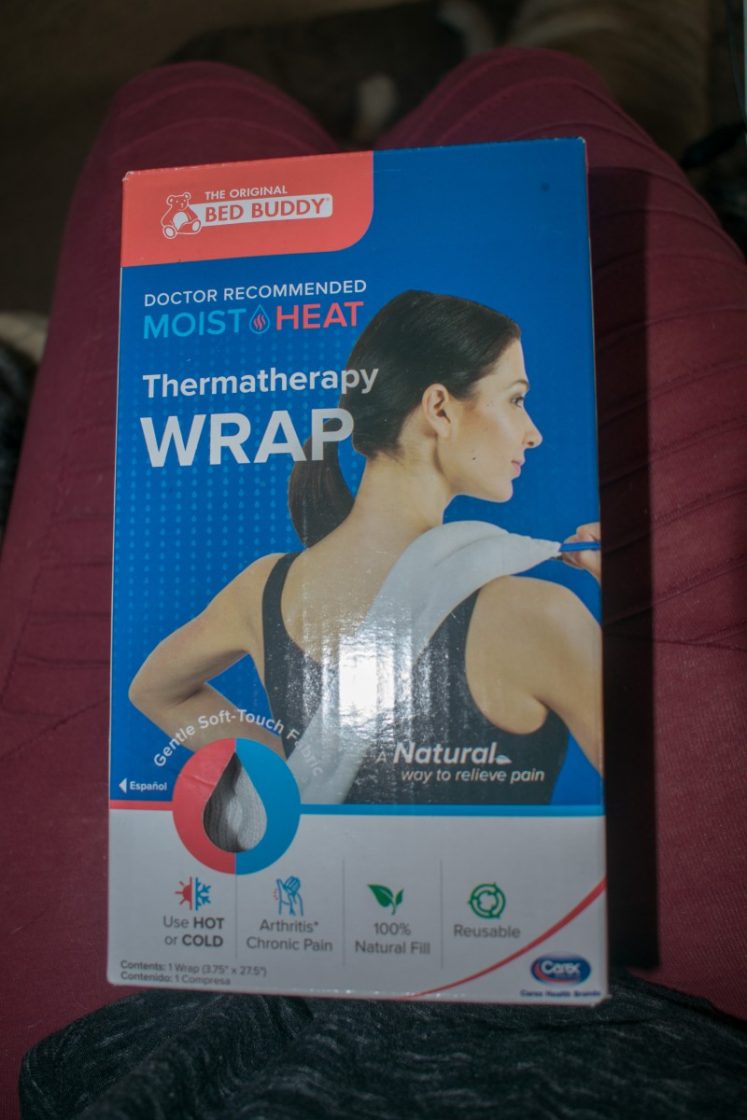 That's why I was excited to discover the Carex Bed Buddy Thermatherapy Wrap. In the past we've owned microwavable hot/cold packs, but these only could be used if we sat down and quit moving until we were done with the heat/cold pack. Bed Buddy is unique because it has stretchy loops on each end, allowing you to keep ahold of the Bed Buddy, or potentially even allowing you to get it to wrap and hold in place a bit more than you could otherwise. For example, when used around a knee you can feed one handle throuh the other to alllow for some hold. You won't likely be able to be incredibly active while using this pack, but it makes it possible to change positions and make minor movements without totally losing your heat pad. The Bed Buddy hot/cold pack is filled with buckwheat grain. Learn more about how hot & cold therapy works.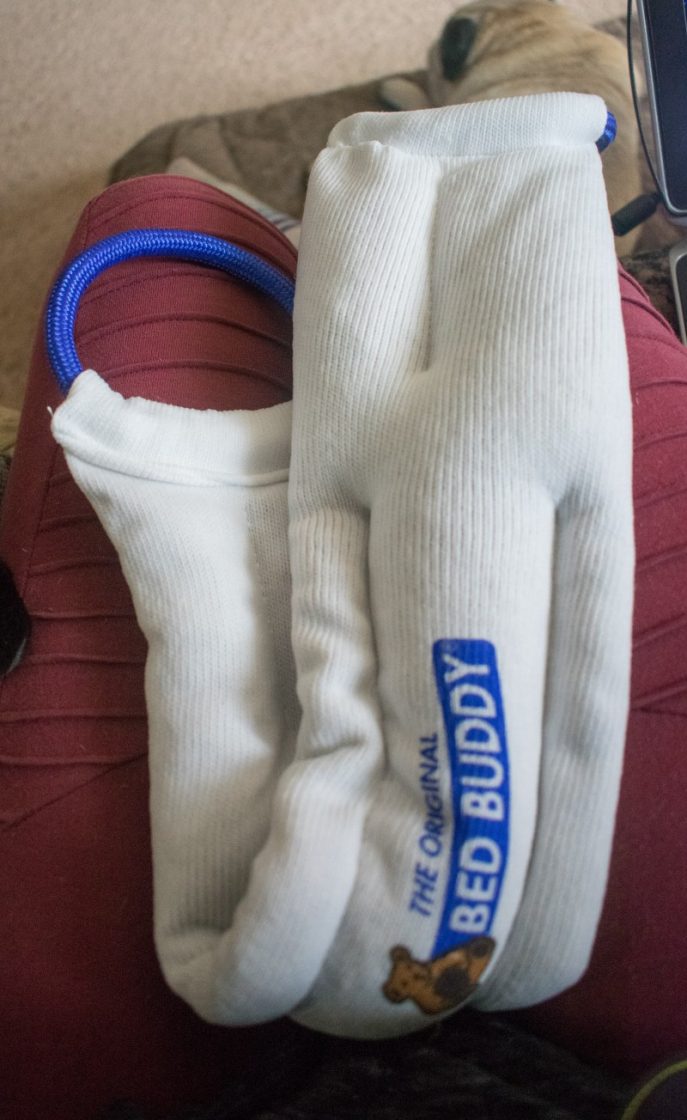 The Bed Buddy hot & cold pack can be used both hot or cold. To use warm, you microwave it and it offers moist heat. To use cold, you store it in the freezer prior to use. Even when cold, the Bed Buddy will easily mold to your body. It does not get stiff. In fact, it's really quite stretchy. The fabric being white and stretchy sort of reminds me of a sock-like material. You can squeeze and mold it more than other materials. There are stich lines drawn throughout the pack to help keep the filling well distributed.
You can purchase a the white (unscented) bed buddy or choose from a variety of other options which are Balance Orange (nutmeg, vanilla, coconut, and almond scented), Bliss Pink (lavender, rose, and cherry blossom scented) or Fresh Green (eucalyptus, rosemary, and lemongrass scented).
The Bed Buddy can be used in addition to pain medication or instead of pain medication depending on your needs and preferences. If you struggle with neck pain, the microwavable neck wrap may be a good fit for you.
The Bed Buddy is just $12.99 and can be reused over and over, making it a great value.
Buy it: If you purchase a Bed Buddy product from Carex, use the code EMILYREVIEWS after clicking any link in this post and you'll get 10% off your order!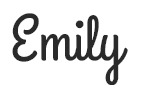 Hi there! I am Emily Evert, the owner of Emily Reviews. I am 28 and live in a small town in Michigan with my boyfriend Ryan and our two pugs. I have a large family and I adore my nieces and nephews. I love reading memoirs, and learning about child development and psychology. I love watching The Game of Thrones, Teen Mom, Sister Wives and Veep. I like listening to Jason Isbell, John Prine, and other alt-country or Americana music. I created Emily Reviews as a creative outlet to share my life and the products that I love with others.
This post currently has 11 responses.