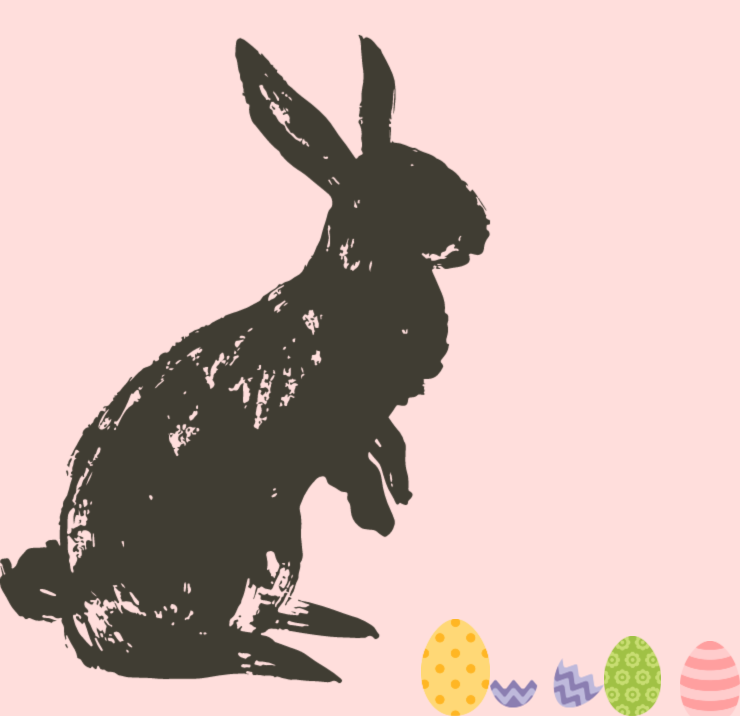 Emily Reviews writers were sent products for inclusion in our Easter gift guide. There may be affiliate links in this post. All opinions are our own.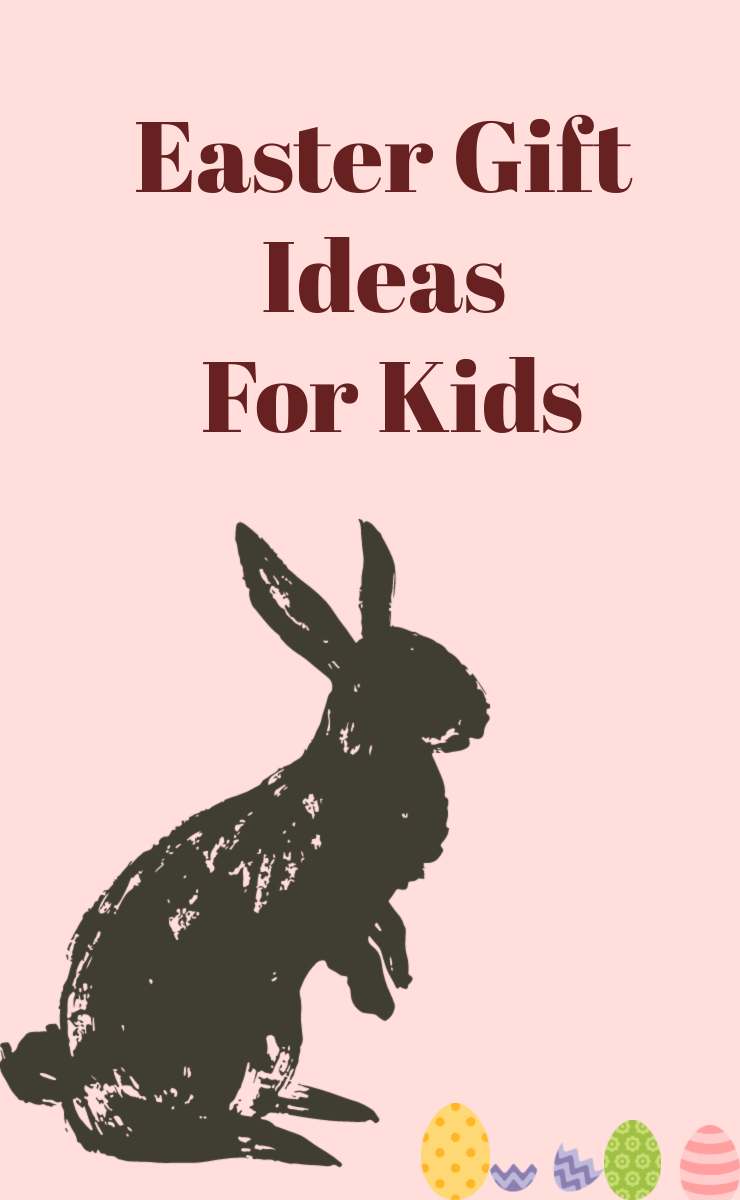 While Easter may look a little different for everyone this year, the tradition of filling an Easter Basket and having some quality family time together doesn't need to be lost.  Check out our fun line-up of Easter basket stuffers for the kids and get inspired!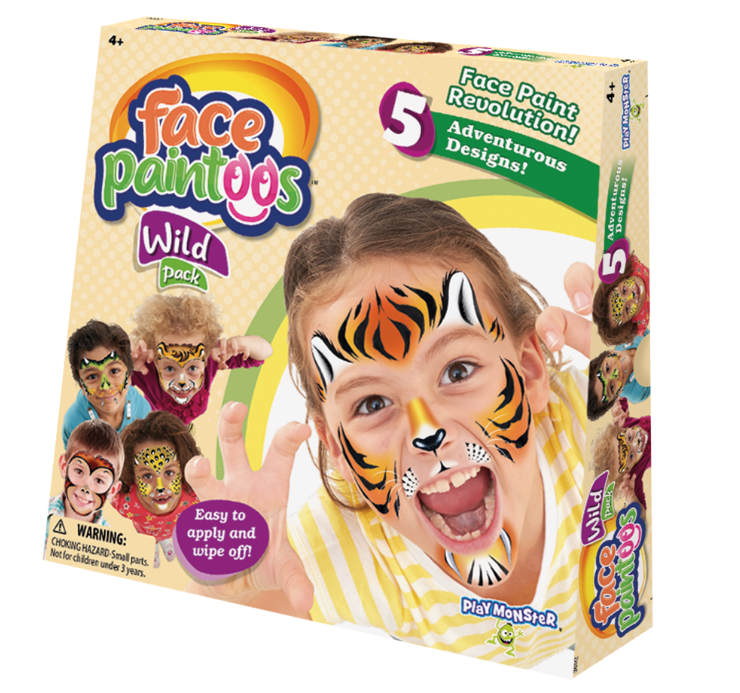 The Face Paintoos Kits are a face paint revolution–temporary play tattoos that make the magic of face painting a fun and easy activity for everyone!  It's never been easier to achieve perfect, long-lasting results every single time.  All without the need for a professional face painter!   Each fun design is easily removed off using the included wipes. They are great for parties, dressing up, and role play!  And the best part is there are six different themed kits to choose from!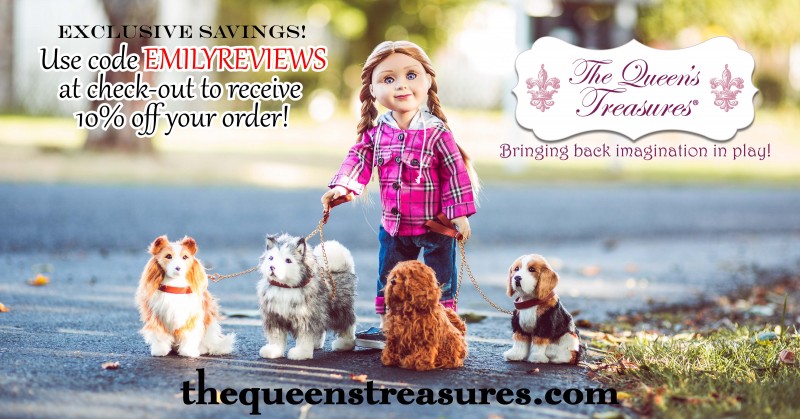 Does your little one love their 18 inch doll? Wouldn't it be fun to get their doll a furry friend?! The Queen's Treasures offers affordable, authentic, high-quality 18 inch doll products. They specialize in 18 inch dolls, furniture, clothing, and accessories – including pets! They offer Coon, Siamese, Tabby, Black & White Kitties as well as Beagles, Pomeranians, Huskies, Collies, Labradoodles and Bulldogs. These cute critters are made of premium materials and are the prefect size for your little one's 18 inch doll. The goal for The Queen's Treasures is to stimulate the kind of creative play that requires imagination instead of batteries.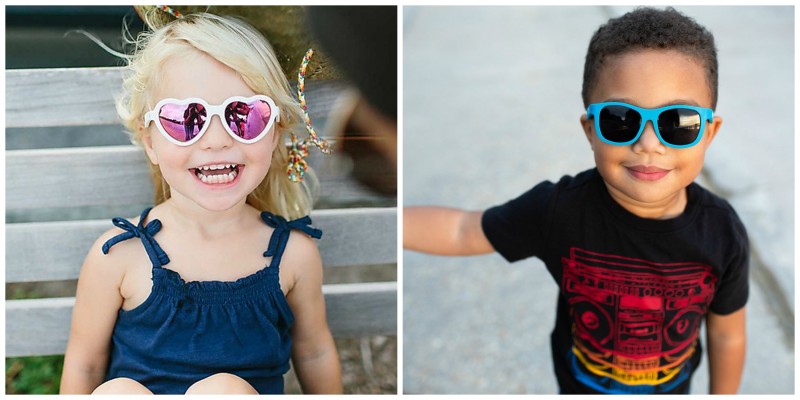 If you're looking for a fun and functional gift to put in Easter baskets this year, consider sunglasses from Babiators! With high-quality, affordable, safe, and durable options for infants through ages 6+, there are a variety of styles to choose from. From the polarized Sweetheart design to the classic Navigator, all Babiators offer 100% UV protection and feature flexible rubber frames with shatter-resistant lenses. That means you can bed, twist, and even step on the sunglasses and they won't break! This makes them perfect for little ones, from school-age children to infants.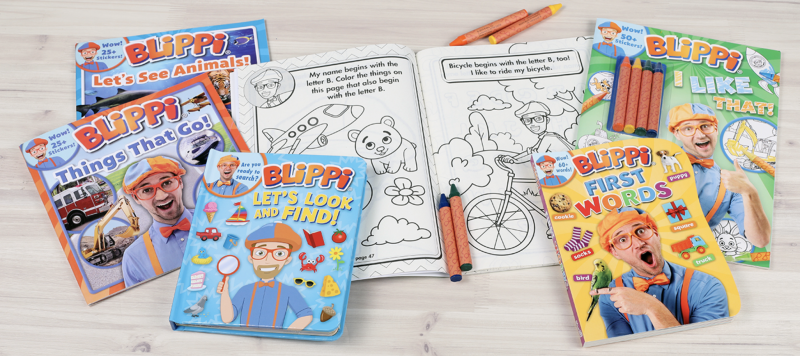 How about some fun new books from the beloved Youtube sensation,
Blippi
?! Board books like
Blippi: Let's Look and Find
and
Blippi: Head, Shoulders, Knees and Toes
are perfect for babies and toddlers. Activity books like Blippi: I Like That: Coloring with Crayons and Blippi: So Much To See are perfect for preschoolers. With over 20 million YouTube subscribers and over 11 billion views to date, Blippi is helping to make education fun! Like the lyrics to his theme song say: "So much to learn about, it'll make you want to shout: Blippi!"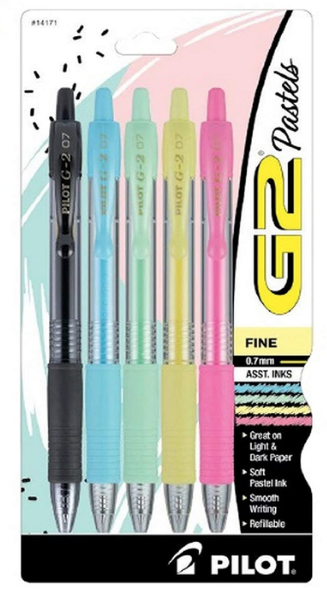 Get ready to write in pastel Easter style with the Pilot G2 Pastel Retractable Gel Pens.  The G2 line is America's #1 selling gel pen brand and it's easy to see why.  They offer super smooth writing and a comfortable hold. The pastel ink options are light in color, but opaque enough to stand out on light or dark paper.  This fun 5-pack of pens comes with black, blue, green, yellow, and pink colors and is ideal for everyday tasks; including your latest journaling masterpiece or colorful creative projects.  Kids love to create with these fun pens!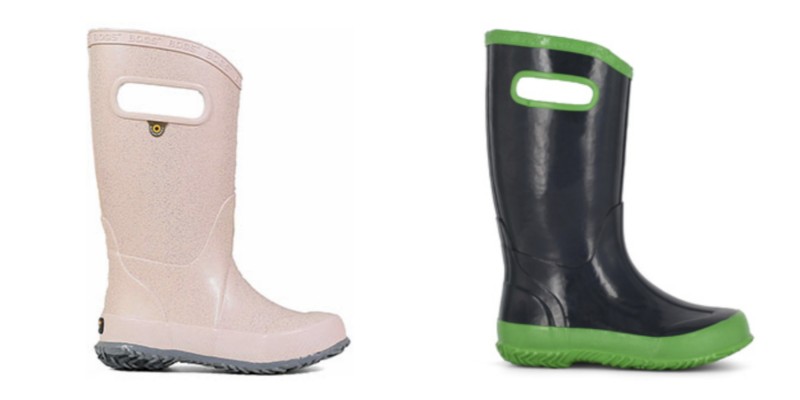 With spring comes rain. Do your little ones have rain boots that will fit them this spring? If not, it's time to get them a pair! It would be cute to use a pair of rain boots instead of an Easter basket. You could fill each boot with goodies and tie a ribbon through the "easy on" handles to make them look festive for Easter! Bogs Rain boots are 100% waterproof and are made with Max-Wick to evaporate sweat and keep feet dry as well asDuraFresh natural bio-technology to fight odors. Crafted with ultra-soft and flexible rubber with lightweight construction and removable EVA footbeds, Bogs will have your little ones splashing with joy!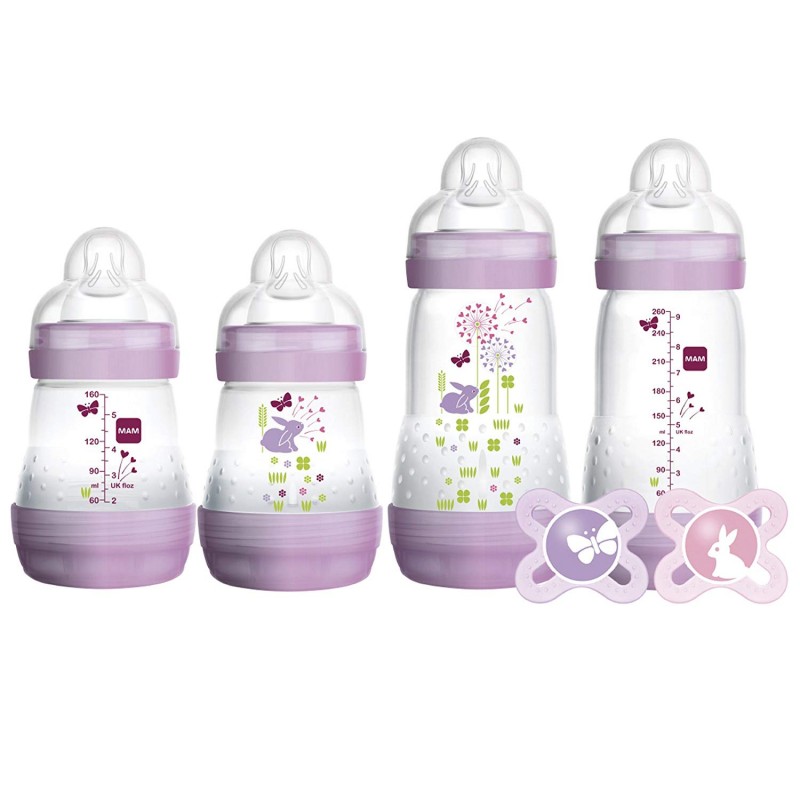 This Feed and Soothe Gift Set from MAM includes two 5 oz. Anti-Colic bottles, two 9 oz. Anti-Colic bottles and two newborn pacifiers. The Anti-Colic bottles have textured nipples that make switching from breast to bottle simple. They also have a patented vented base to regulate pressure and make sure babies don't get air in their tummy while feeding! The Start Pacifiers included in the set are sized especially for newborns and have a symmetrical orthodontic nipple which is perfect for baby's jaw and tooth development. All products are BPA/BPS free and available for a baby girl, boy, or in neutral colors.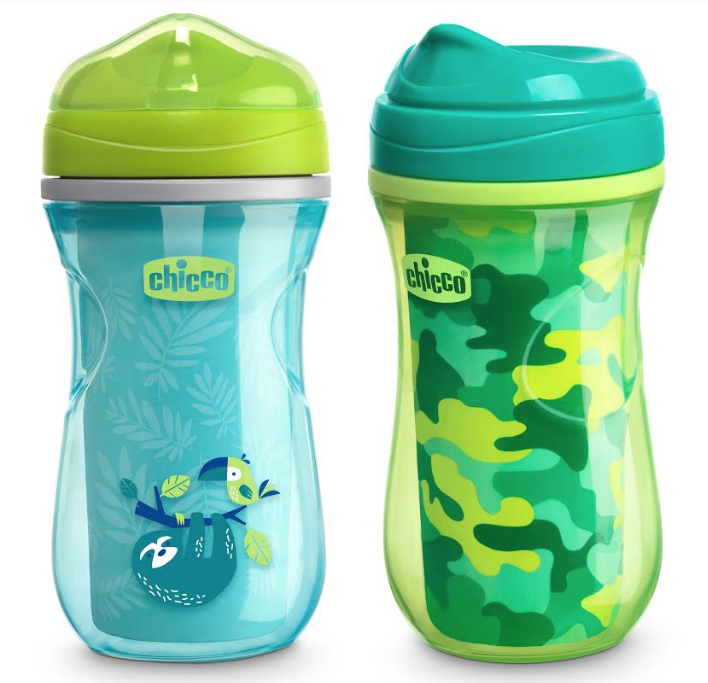 Keep it cool this Easter with the Chicco Rim Spout Trainer Sippy Cup. Featuring a double-wall design to keep drinks cooler longer and prevents sweating.  Through a unique ergonomic design, the spout encourages proper lower lip positioning with plenty of space for little noses. And spills have never been easier to avoid. With the one-piece construction silicone valve in place, gentle sipping activates the flow of liquid from the spout.  Or remove the valve for practice with free-flow drinking. The contoured shape of the cup is specially designed for tiny hands to grab and hold.  These cups are loved by kids and parents alike!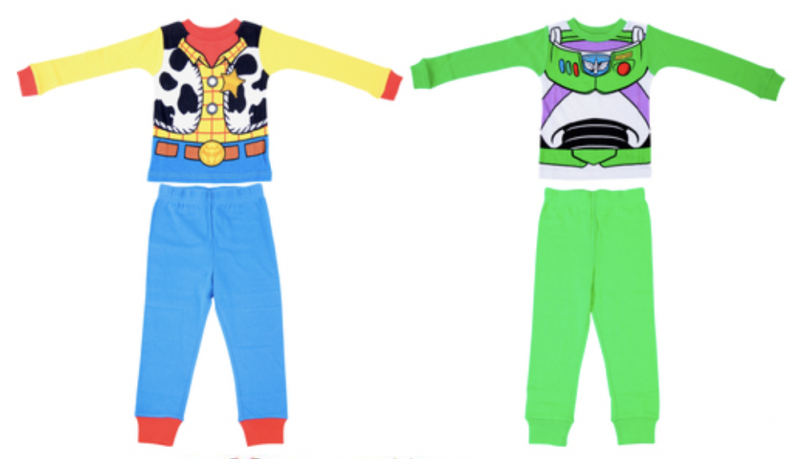 New pajamas are always a fun & practical gift. These cute Toy Story themed pajamas will make your little one smile when they find them in their Easter basket this year! There are other popular pajama styles available as well, including PJ Masks and Vamperina. These officially licensed pajamas from TVStoreOnline.com are made 100% cotton and are super soft and comfortable for your little one.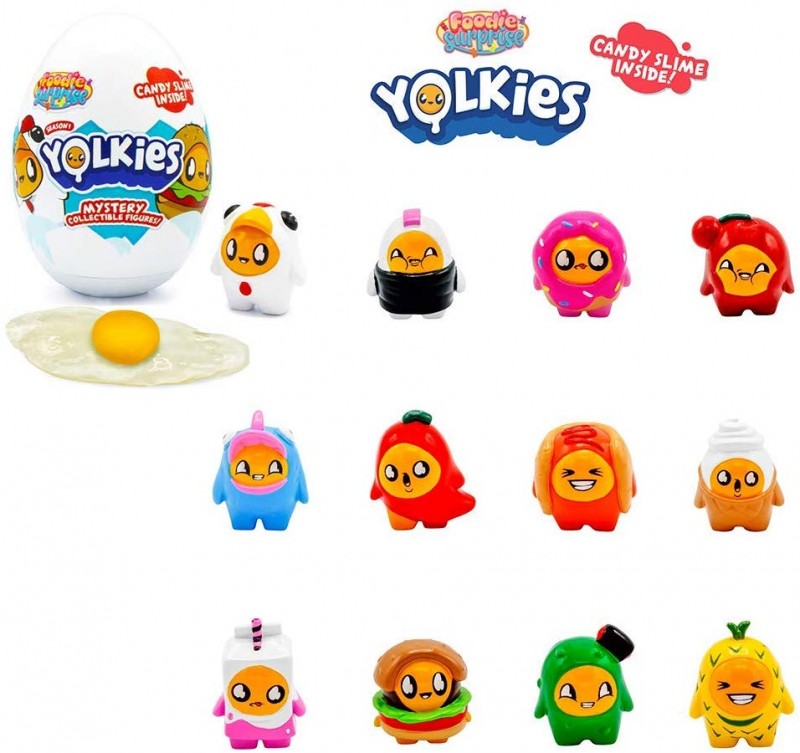 Foodie Surprise Yolkies from RedwoodVentures make the perfect addition for Easter baskets this year! Yolkies are the first collectible toy including delicious slime you can eat. Inside each Yolkies egg is a yummy candy slime 'egg white', gummy yolk, and an adorable egg yolk character with a surprise costume! With 12 Yolkies to collect in season 1, there will be an assortment of holiday Foodie Surprise Yolkies rolling out throughout the year.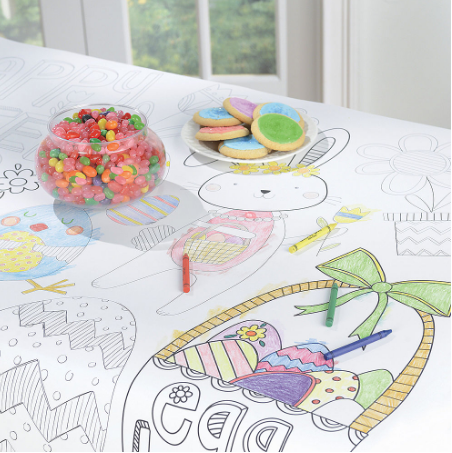 Get the whole family involved in adding color to your Easter party table display with a fun Coloring Easter Paper Table Cover! This paper table cover is white and features a variety of Easter themed designs to color in.  An adorable set of Easter festivities that includes bunnies, chicks, Easter eggs, and more. Keep the table clean while keeping kids and adults occupied at your holiday party with this table cover!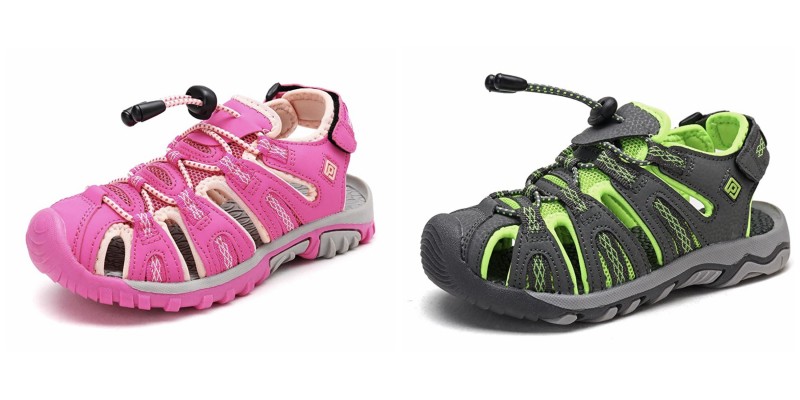 Get ready for summer with these DREAM PAIRS Kids Summer Sandals. These athletic sandals feature a rubber sole and combination hook-and-loop strap and bungee elastic lacing. They are say for kids to get on and off. Lightweight with a cushioned insole for added comfort and a vented upper. DREAM PAIRS Kids Summer Sandals are water friendly and have a quick-dry EVA insole. These shoes will provide great traction for little ones as they run and play in all terrains this summer, and will keep little toes protected while they play. Many colors to choose from.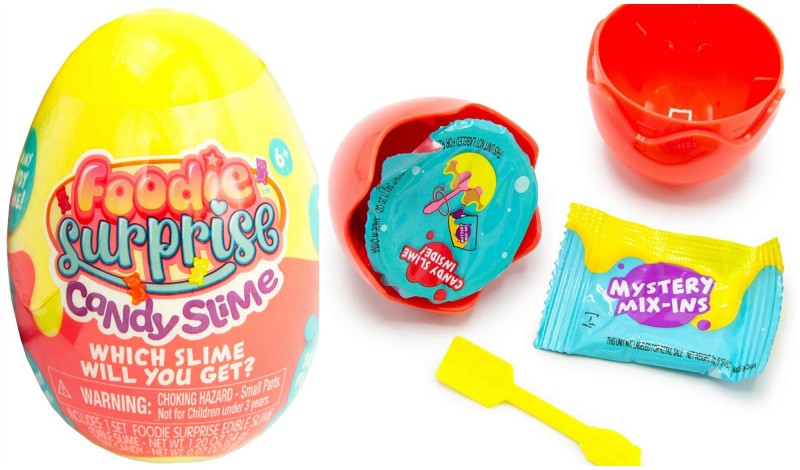 Foodie Surprise Candy Slime Eggs are another fun treat from RedwoodVentures that will make an egg-cellent addition to Easter baskets this year! Just crack open the egg to find a whole new series of yummy candy slime. Like real slime, you can customize your candy slime with the included mystery mix-ins such as edible glitter, pastel pearls, blue crystals, and candy flowers. There's a variety of six Candy Slime Eggs in season 1!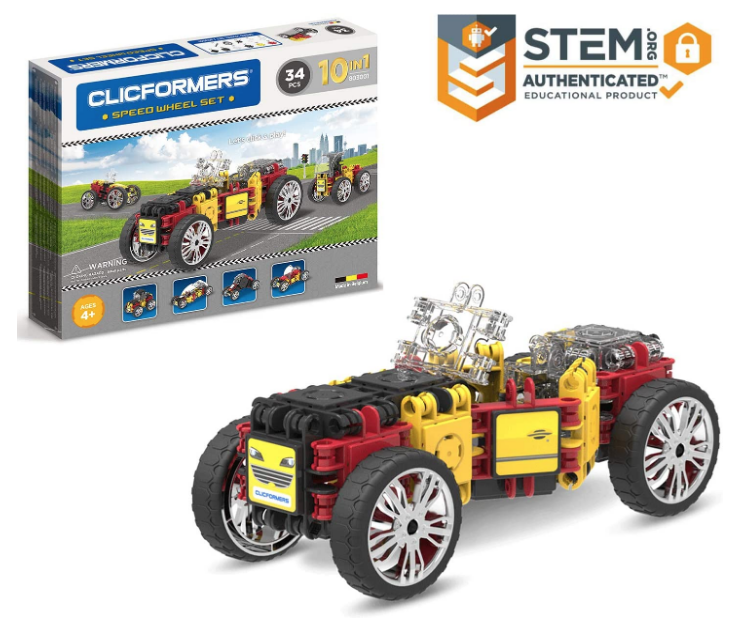 Build your own race cars with the Clicformers Speed Wheel Set!  This fun set contains 22 building blocks and 12 accessory pieces offering your child the chance to have races all day long!  Clicformers construction toys are ideal for the development of eye-hand-coordination of children aged 4-12 and once you're done following along with the enclosed idea booklet, you can work to build your own ideas.  Clicformers sets are perfect for STEM education and are compatible with each other to let you build with endless possibilities!

Have you heard of Moosh-Moosh? If you have not, odds are that your child has! These plushies are super soft, squishy and cuddly. Bring them anywhere: in the car, to school or on vacation! There are tons of cute animals to choose from, including the new Easter collection (some of which are pictured above). Moosh-Moosh come in many different sizes and styles, and they even make Moosh-Moosh banks, flashlights and slippers! When tired of playing, squishing and cuddling, your little one can use their Moosh-Moosh friend as a pillow too.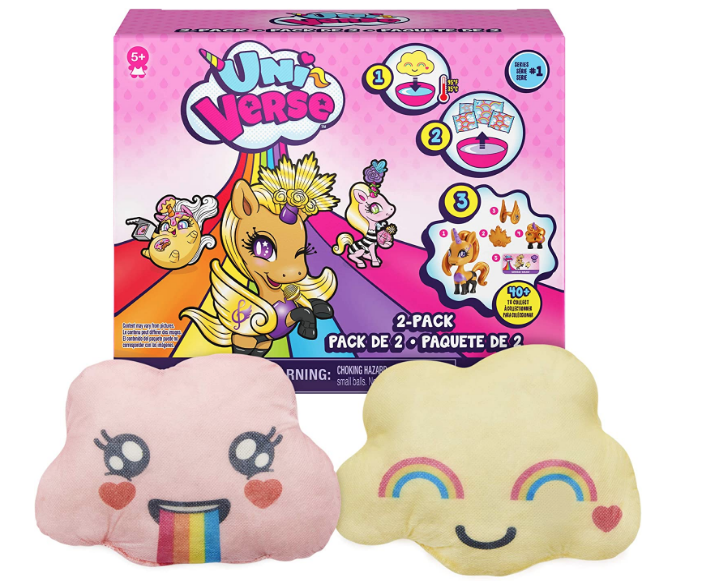 Kids can now unbox the surprise collectible unicorn hidden inside every Uni-Verse cloud!  Dunk the emoji-inspired, soft fabric cloud in warm water and watch as it magically dissolves, changing the water's color, hinting at the world the Uni-Verse unicorn is from. Once the cloud dissolves, the water will even turn into a fun slimy texture that will keep kids entertained for hours.  And inside each magically dissolving cloud are lots of hidden surprises!  Are you ready to see the magic!?

Draw, design, color, and captivate with new made-to-create Juice Paint Markers from Pilot. The deeply saturated water-based colors are perfect for personalizing almost anything. Juice Paint is permanent on porous surfaces, from paper to fabric and wood. On non-porous surfaces like plastic, glass, chalkboards and metal, Juice Paint can easily be made permanent or be removed with soap and a damp cloth. Write a card, customize a flower-filled vase, take snacks in a brightly decorated container; whatever the activity Juice Paint markers can be the catalyst to brightening someone's day!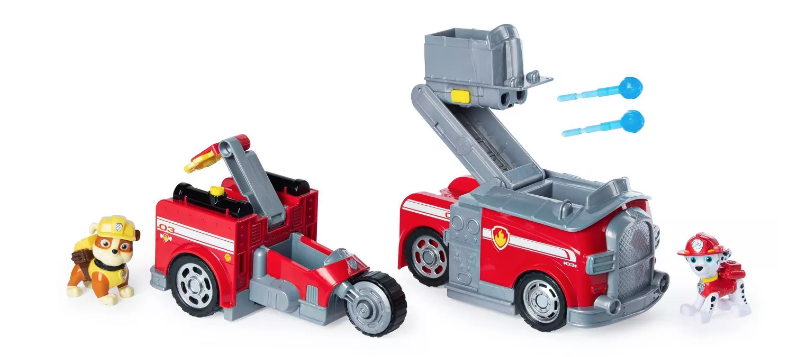 Your little one will love this fun, newly launched PAW Patrol Chase and Marshall Split-Second Vehicles!  Each 2-in-1 vehicle transforms into two rescue vehicles with the push of a button.  Load Marshall and Rubble (collectible figures included) or Chase and Skye into the vehicle and press the badge button and watch as the Split-Second Vehicle transforms. Place each pup behind the wheel of the vehicles and team up on your rescue missions. With so many exciting features, you'll have hours of fun playing out your rescues with the transforming Split-Second Vehicle.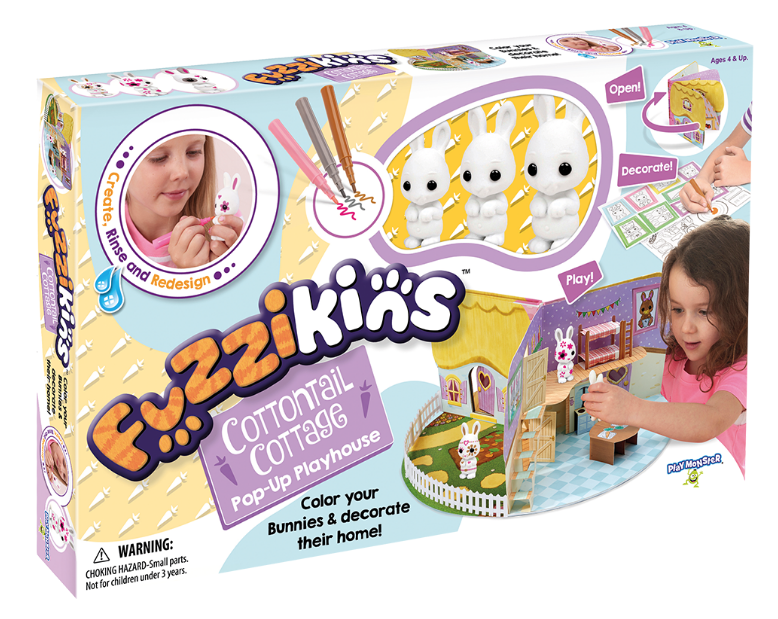 A fun craft that's also a toy!  The Fuzzikins Cottontail Cottage allows you to design your own bunny friends! Rinse and redesign as many times as you want!  And you also get to play house with your furry friends in the 20.25″ pop-up cottage!  Fuzzikins™is a craft and a playset in one.  These flocked (and oh so fuzzy!) animal characters are white, like blank canvases, so children can use the included washable markers to color and create their very own animal friends.  Then, they can rinse them to remove the marker and redesign them once they're dry. The fun never ends!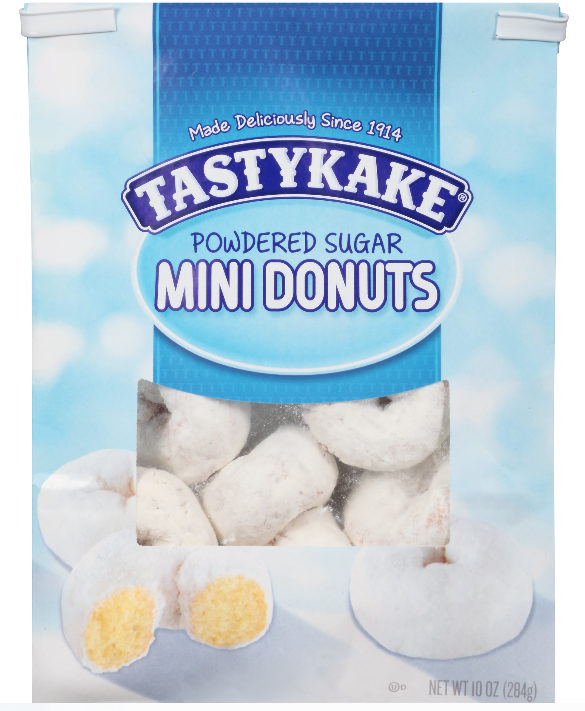 A fun way to fuel your day, Tastykake Powdered Sugar Donuts help you do snacking right!  Perfect for snacking at home, taking along on a picnic, or devouring on your next trip to the park.  And are you looking for more than just a sweet treat to pass the time?  Tastykake also provides DIY recipes available online at the Tastykake Kitchen, with all your favorite treats turned into easy family activities.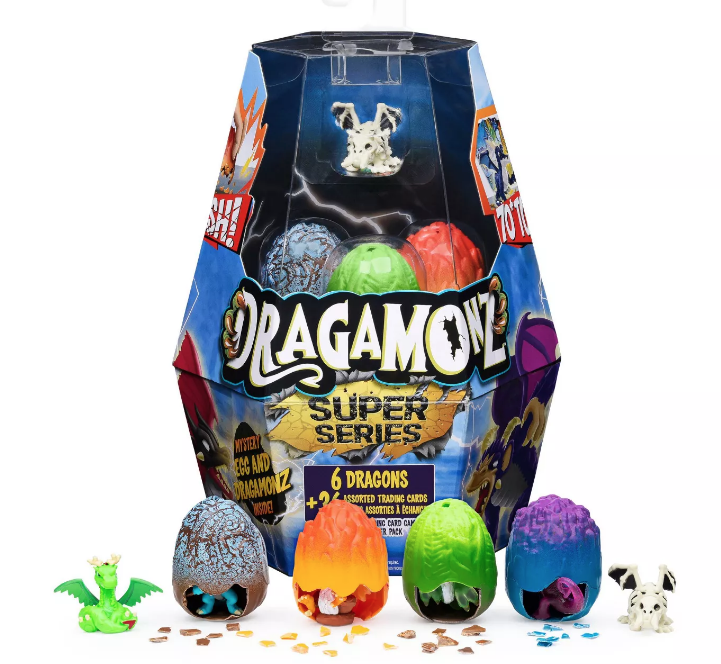 With the Dragamonz Ultimate Dragon Pack, kids have everything they need to SMASH and BUILD a dragon army for two players.  Now is the time to BATTLE! SMASH open your eggs to find four Dragamonz in-egg and two out-of-egg!  There are over 72 for you to collect.  Each one includes six Dragon Cards and 30 battle cards so each player is ready to battle! Plus, keep track of your collection with the faction-specific collector's card and a promo card for you to download the AR app! Will you be the ultimate dragon master?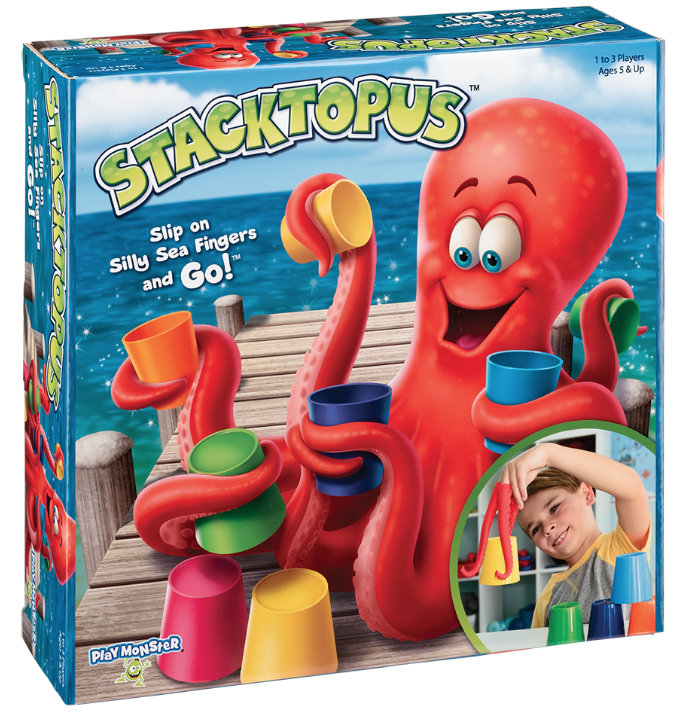 Are you ready for some fun!?  Slip on these silly sea fingers to become a stacking octopus…or better yet, a Stacktopus!™ Stacking these cups should be an easy task, but when you're wearing octopus arms on your fingers, it becomes silly, competitive fun!  Race to match your stack of cups to the card shown to win!  It's great fun for kids but also for families.  Everyone will be giggling as when they are wearing the silly sea fingers, the playing field for kids and adults gets leveled!  Geared for 2 to 3 Players.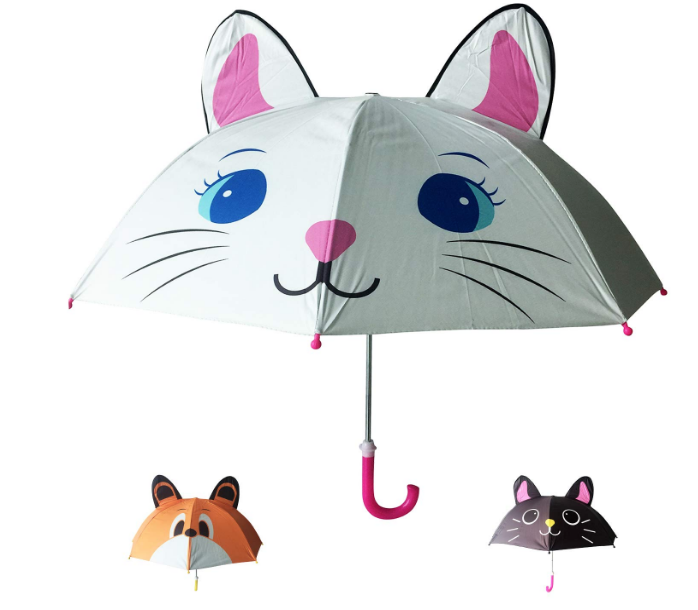 April showers bring May flowers!  So these adorable Hawaiian Sunsets Children's Umbrellas make a wonder (and practical!) choice!  Because finally, there is a kids umbrella that blocks 98% of UV rays and protects your dear ones from both harmful UVA and UVB radiation!  Which means your child will also feel cooler under the protection of their umbrella when out in the sun.  They are also eco-friendly, feature a safe kid-friendly design, and currently available in three fun designs: Black Cat, White Cat, and Brown Bear.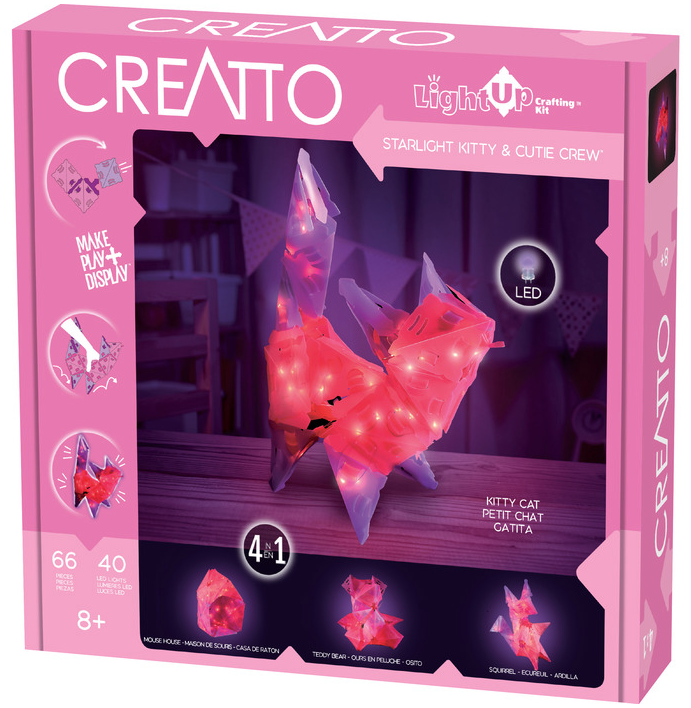 With CREATTO, you can design and construct illuminated, three-dimensional creations that literally light up your life! This Starlight Kitty & Cutie Crew kit includes flexible yet durable interlocking plastic tiles and a string of LED lights that you can piece together for your creation.  Each set includes an illustrated manual with easy, step-by-step instructions for multiple designs, but the building possibilities are nearly limitless using your imagination.  Available in a variety of other styles and options too.  Suitable for ages 8 to adult.
Buy It:  ThamesAndKosmos.com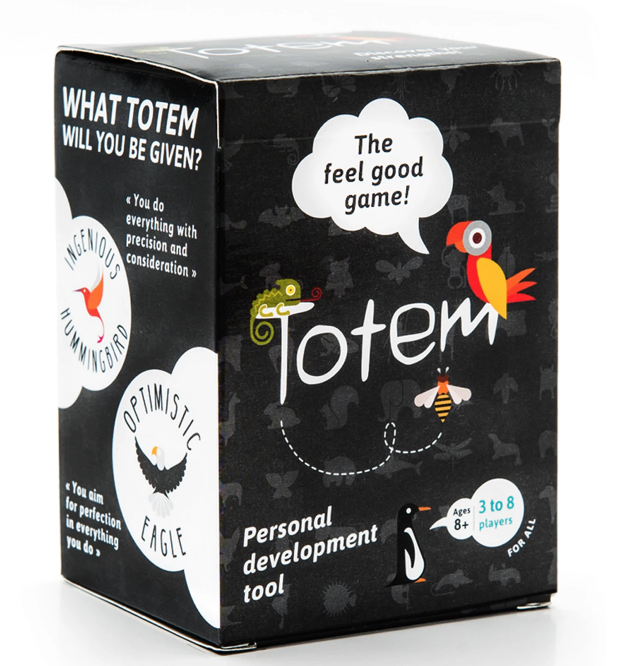 Totem is a personal development game that can be used as a tool to discover strengths and weaknesses, through the eyes of others.  In turn, each player experiences the construction of a personal Totem reflecting the best of your personality.  The Totem is built using an ANIMAL card, associated with one of your strengths, and a QUALITY card, which describes a quality you have. Both cards are chosen and then explained by the other players.  It's a fun way to discover your strengths!
Buy It:  Store.TotemTeam.com
DISCOUNT:  

Be sure to use the discount code 

save10

to receive 10% off your purchase!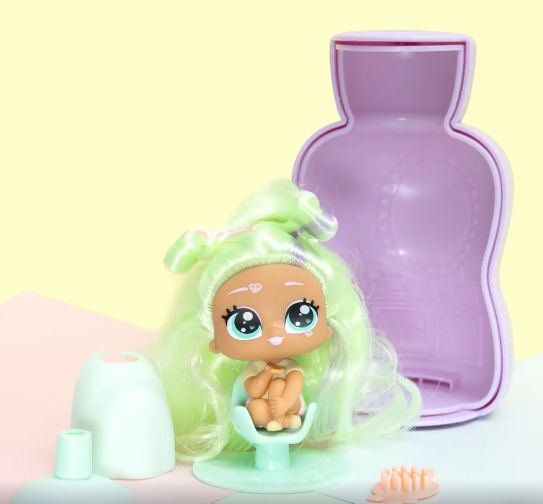 Hairdooz is back with chill, chic, and gorgeous Pastelz options! There are 12 new creamy colored dooz to choose, all with a sweet fruity scent in a pastel purple bottle.  If you're super lucky, you may find the rare Glow in the Dark Hairdooz! Spin the super cute bottle to find the Doo for you in her very own mini salon!  Remove her cape and find her pose and outfit! Stand your Doo or switch the chair and flip and stick!  Super cute, collect all 12!
Buy It:  Check your local Kmart store!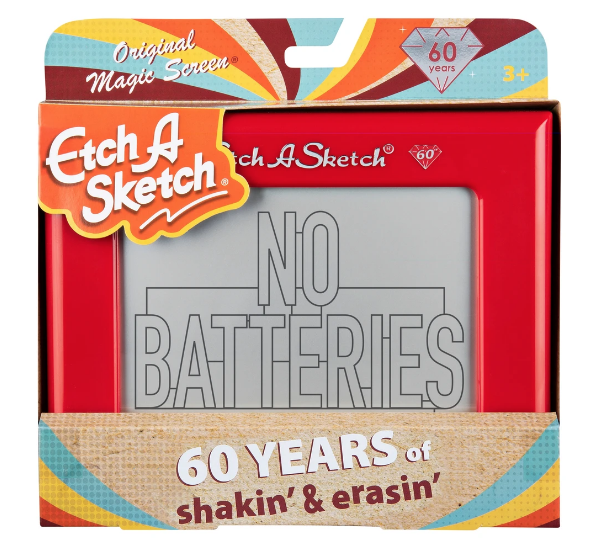 At the end of the day, the easiest way to entertain your kids is with a screen… that is THE magical, shake to erase, red-frame screen!  No wifi needed here.  Unplug with the classic and introduce your kids to limitless creative possibilities.  Etch A Sketch lets kids draw and draw again, mysteriously captivating fun for children of all ages. The creativity is endless and mess-free, what could be better?!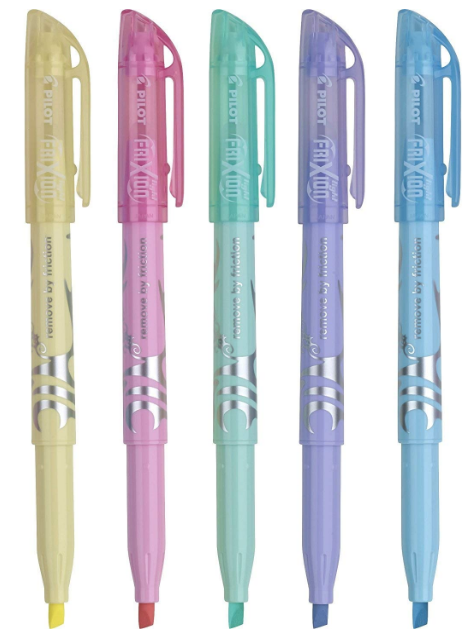 These Pilot FriXion Light Pastel Collection Erasable Highlighters come in sweet pastel ink colors and are sure to add a subtle emphasis to important information. With FriXion's unique thermo-sensitive ink formula, you can highlight and erase repeatedly without damaging books or documents.  These adorable pastel options make the perfect Easter basket stuffer for all ages and can be used to highlight, doodle, and write.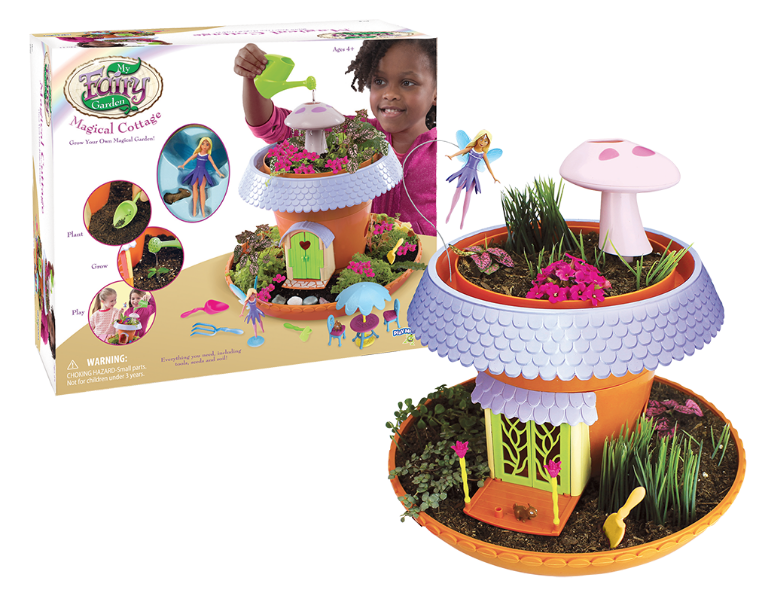 Has Spring yet sprung by you!?  The My Fairy Garden is the first of its kind: a toy that's also a real, live garden for kids!  Children plant the quick-germinating seeds and care for their garden, all-the-while setting up and playing with adorable fairies, woodland friends, and accessories!  An adorable flower pot that's a welcoming fairy home where Freya entertains friends and tends to her garden!  And this set includes everything needed to create a magical garden of your own.  It's a great collectible line for children ages 4 and up!
Get ready to add a pop of vibrant color to your drawing, hand lettering, and creating with Pilot Enso pop'lol pens!  This large pen set features a comfortable grip, spring clip, and 20 different stunning colors.  The included gel pen colors are: Aqua Blue, Blue, Light Blue, Sky Blue, Turquoise, Navy, Green, Apple Green, Leaf Green, Burgundy, Red, Baby Pink, Rose Pink, Yellow, Apricot Orange, Orange, Brown, Grey, Grape, and Purple.  This premium ink glides on smooth and helps you create the perfect masterpiece any time and anywhere.
Finally, a pacifier that soothes babies and parents too. The PhysioForma™ Soft Silicone Orthodontic Pacifier is backed by science to actively support baby's breathing and oral development. This exclusive nipple design was developed, tested, and approved in partnership with an advisory panel of leading neonatologists, pediatricians, and orthodontists. The lateral curve of the nipple evenly distributes the tongue's pressure against the palate and the 100% silicone one piece design features an easy hold handle.  Expertly designed, baby approved!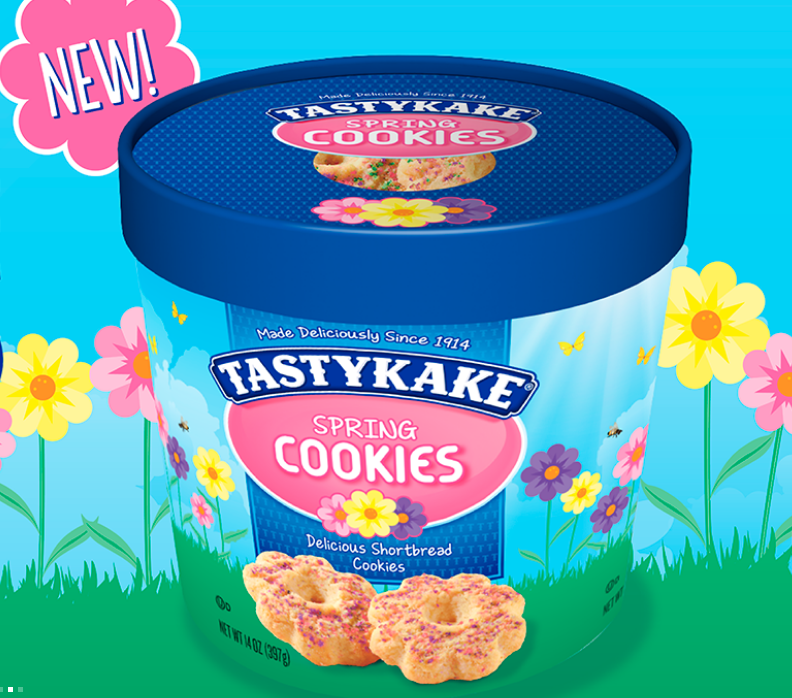 Grab a tub of delicious shortbread Spring Cookies from Tastykake to satisfy any seasonal craving!  Perfectly sized for popping in your mouth, they taste as great as they look.  Tastykake products represent the industry benchmark for consistent taste, quality, and freshness. The idea of small cakes, pre-wrapped fresh at the bakery and conveniently available at the local grocer was uniquely appealing in the early 20th Century – and it remains so today!
Buy It:  Check your local retailers for this seasonal product.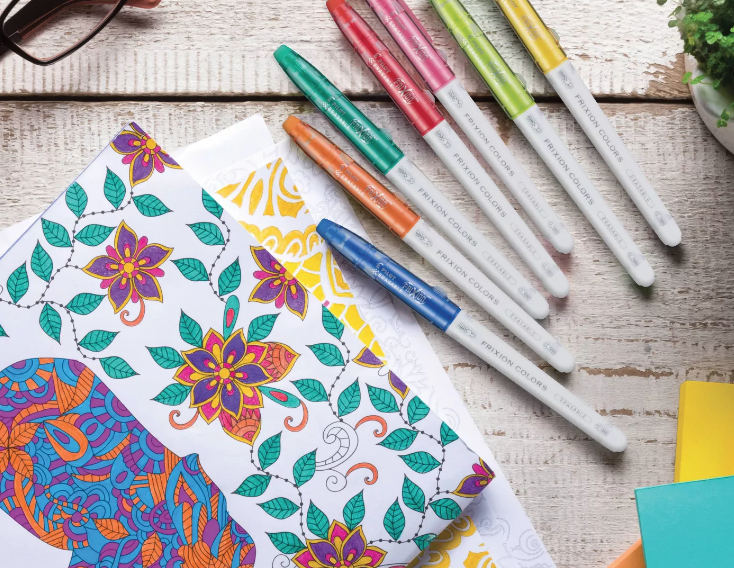 Great for all ages, sit back and relax with a coloring book!  Grab a set of FriXion Colors Marker Pens and ease into social distancing colorfully.  With the unique thermo-sensitive ink, you don't have to worry about coloring outside the lines, just erase and get back creating.  It's never been easier to unleash your creativity, no matter where you're cooped up!   The extra durable, bold point tip produces rich, vibrant lines.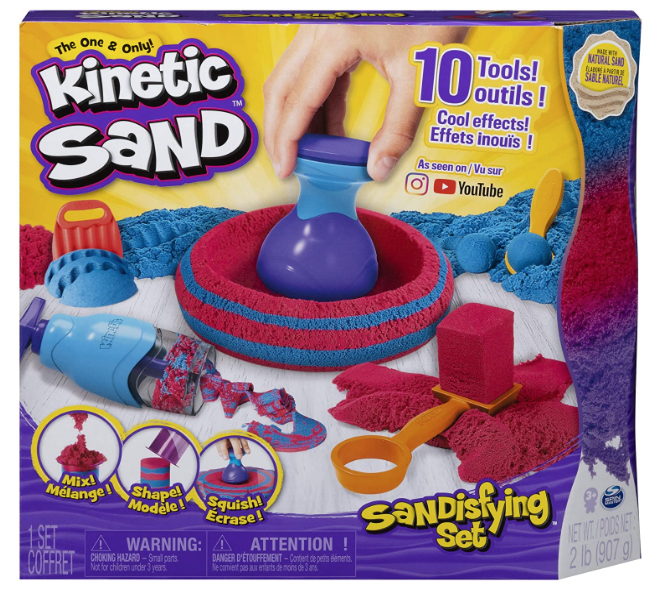 Create mesmerizing and sand-isfying videos with the Kinetic Sand Sandisfying set.  Featuring 10 different tools and molds along with two pounds of Kinetic Sand, there are so many ways to create.  Use the include backdrop and phone stand to record your own amazing sandisfying videos and share online.  You'll love that this magic sand never dries out so you can create endless possibilities, which is perfect for imaginative play!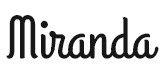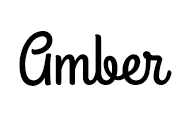 Hi there! I am Emily Evert, the owner of Emily Reviews. I am 28 and live in a small town in Michigan with my boyfriend Ryan and our two pugs. I have a large family and I adore my nieces and nephews. I love reading memoirs, and learning about child development and psychology. I love watching The Game of Thrones, Teen Mom, Sister Wives and Veep. I like listening to Jason Isbell, John Prine, and other alt-country or Americana music. I created Emily Reviews as a creative outlet to share my life and the products that I love with others.
This post currently has 20 responses.