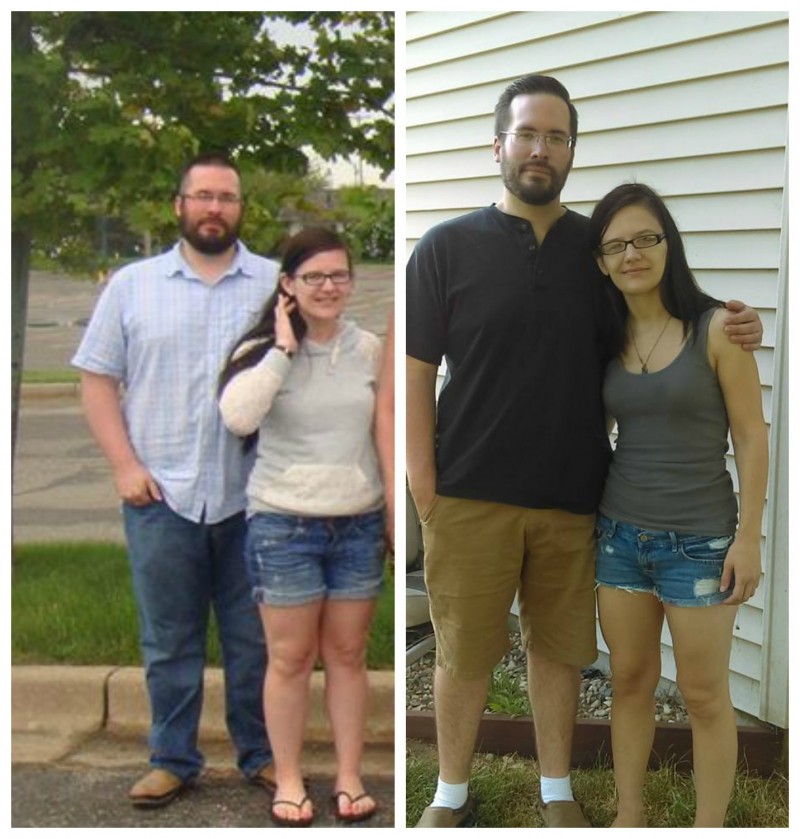 My boyfriend Ryan was on Nutrisystem for over a year. It was part of a blog program, they provided the food in exchange for regular updates about his progress.
When family members or friends heard that he was doing Nutrisystem, by far the most common responses were Does Nutrisystem Really work? Or Does Nutrisystem Actually work?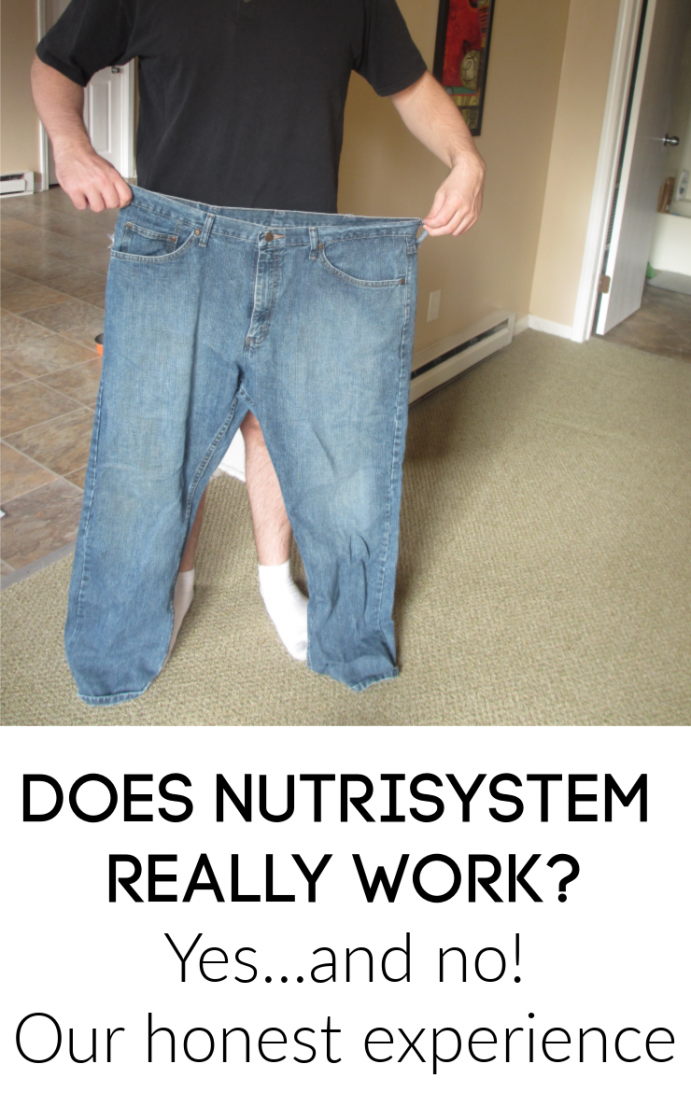 We understood that reaction because when anything health or diet-related is on advertisements all the time, it can make people suspicious. But after a couple of months, people quit asking those questions because they could see Ryan was losing weight. In total he lost just over 60 pounds with Nutrisystem, 3 shirt sizes and 2 jean sizes. That was documented here on my blog  a few years back and it was all honest and real.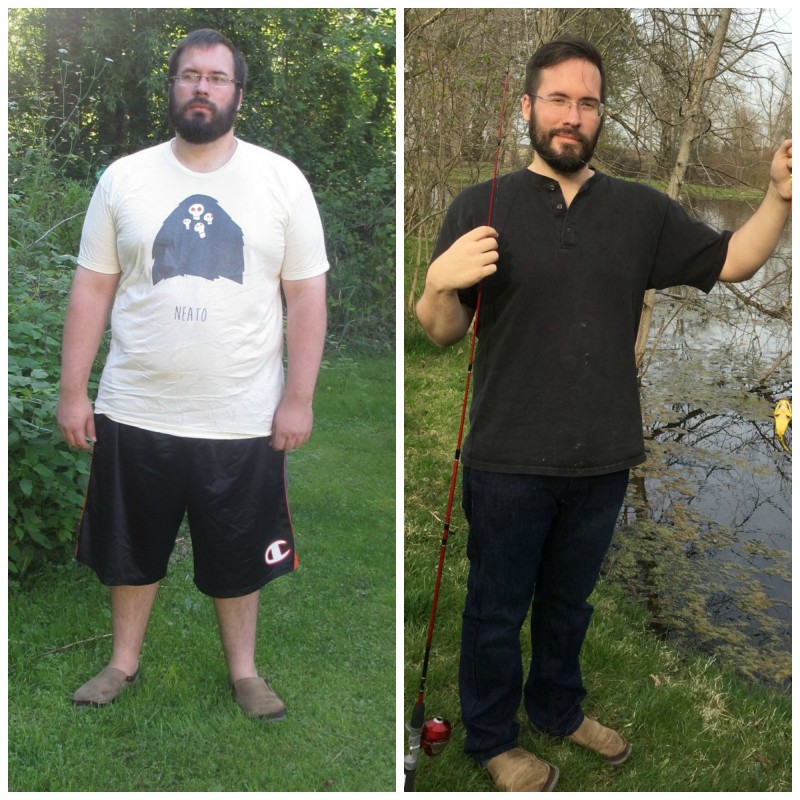 So…yes, Nutrisystem does work. I think I might do a follow-up post explaining how Nutrisystem works in more detail because we got that question a lot too..the commercials don't reall make it clear what the core concept of the program is all about. Anyway, I think a more important question to ask longterm instead of just Does Nutrisystem really work? Is…does Nutrisystem work long term? Is Nutrisystem weight loss sustainable?
In our experience, no. Ryan gained the weight back slowly over time, after quitting Nutrisystem, and had to move on to trying other more sustainable weight loss methods. While I can't speak for anyone else, I have a hard time imaginging how this program could cause sustainable weight loss for others either. It isn't realistic to keep on Nutrisystem foods forever…but that means going back to cooking for yourself once you've lost the weight, and that's a dramatic shift. In my opinion, there isn't nearly enough support to help people who were successful on Nutrisystem to transition into making all their own meals while maintaining their weight loss. Nutrisystem is very easy to follow and requires very minimal choices from the person following the program. The majority of your meals are portioned for you and you add in veggies or lean proteins like a cheese stick or a yogurt. So switching back to cooking the main entrees for yourself is a major change to try to take on overnight. The program hasn't really taught you how to measure your own portions, or even talked to you about your daily calorie limit. I believe those are the main factors that cause most people to gain the weight back after they stop Nutrisystem…Nutrisystem does so much for you and doesn't teach you how to do it for yourself once you leave the program.  IT also goes from requiring minimal self control (just choose any Nutrisystem provided meal) to having to have enough self-control to choose healthy and well-balanced options at the store and to prepare them yourself.
That being said…we don't regret his experience with Nutrisystem. Neither of us grew up being educated about food or nutrition very much at all. We really only knew the absolute basics like fruits and veggies are healthy, sugar is not, eating too many calories will make you gain weight, etc. That was about all we knew at the time he started the program. Nutrisystem taught us things that are still pretty basic but that we hadn't learned previously. For example, we learned how protein and fiber can keep you feeling fuller longer, so they're good things to focus on when watching calories. We were initially surprised at how small the meals provided were which gave us a really rough idea of what portion sizes should look like. This doesn't really help with calorie counting…but it helped open our eyes to what we thought of as normal vs what a portion size should be. It was definitely a worthwhile experience for us. But does Nutrisystem really work? Yes, temporarily – but long term? Not unless you dig in deep to teach yourself how to shop at the grocery store and make well balanced portion-controlled meals..and if you are able to maintain the self control to do that consistently. In my opinion, that's the real key to sustained weight loss. Personally I think if you're capable of teaching yourself those things after you leave Nutrisystem, then you could probably just do them without ever doing Nutrisystem. However, if you have the money to spend on Nutrisystem and want an easier way to get started, it does work to create weight loss if you stick to eating what they tell you to eat.
If you tried Nutrisystem I'd love to hear your experience in the comments. Did you lose weight with it? Did you keep the weight off?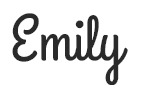 Hi there! I am Emily Evert, the owner of Emily Reviews. I am 28 and live in a small town in Michigan with my boyfriend Ryan and our two pugs. I have a large family and I adore my nieces and nephews. I love reading memoirs, and learning about child development and psychology. I love watching The Game of Thrones, Teen Mom, Sister Wives and Veep. I like listening to Jason Isbell, John Prine, and other alt-country or Americana music. I created Emily Reviews as a creative outlet to share my life and the products that I love with others.
This post currently has 8 responses.