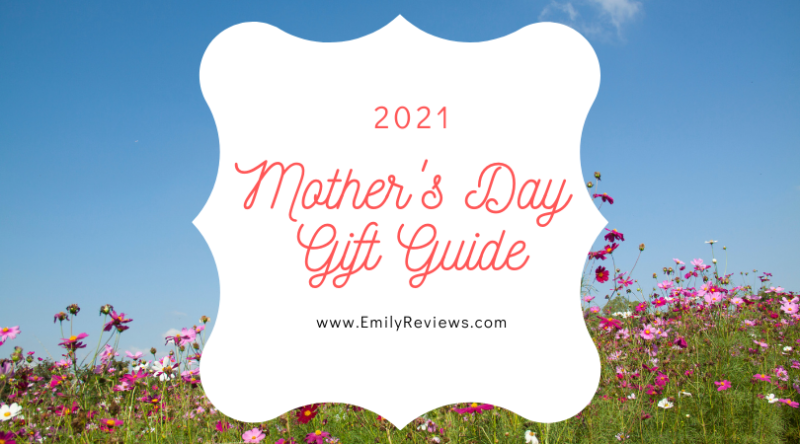 Emily Reviews writers were sent products in exchange for inclusion in our Mother's Day gift guide. This is a sponsored partnership with Responsival. There are affiliate links in this article. All opinions are our own.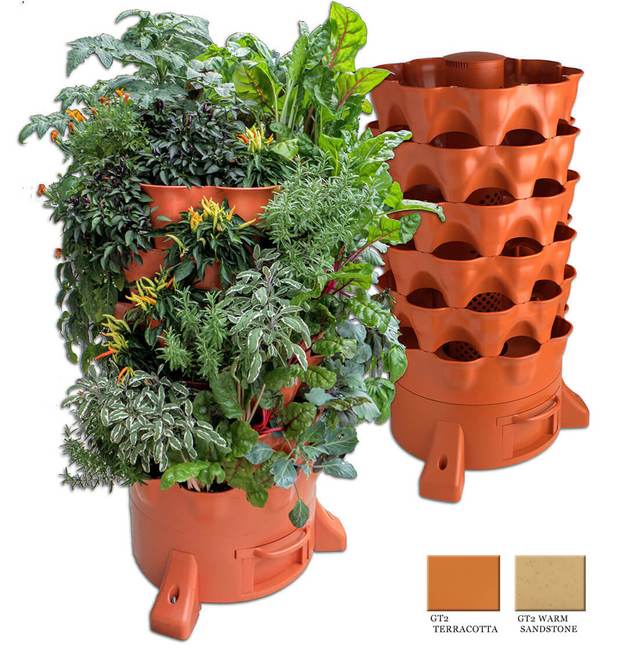 The Garden Tower© 2 Composting Vertical Garden, is an awesome gift for someone interested in gardening, but who may be short on space. For example, it can allow you to have a balcony garden! This tower allows you to grow 50 plants in just 4 square feet! It turns kitchen waste scraps into organic fertilizer so you can grow organic produce. In raised beds or traditional pots, over 90% of nutrition is lost below the root level in the soil. The Garden Tower is designed to reduce that loss. As a result, this system allows plants to grow much faster, similar to the rates you'd see in a hydroponic garden. You can even place it in a corner of your balcony if you wish. The tower rotates in all directions!
Buy it: You can purchase the Garden Tower© 2 Composting Vertical Garden on GardenTowerProject.com.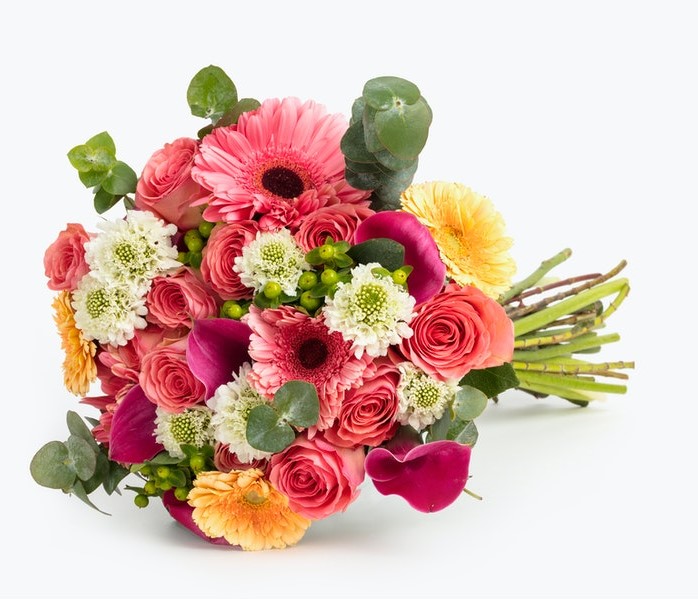 BloomsyBox will make a beautiful, curated bouquet of flowers for any mom on your list this Mother's Day! They offer subscriptions and deliver fresh florals straight to your door! What sets them apart from any other subscription boxes is that these blooms are sourced directly from their own sustainable farms. Each BloomsyBox is beautifully hand-picked, carefully crafted and wrapped with care and arrives with an information card including tips on how to properly care for your blooms. Choose from weekly, bi-weekly, or monthly deliveries to keep a home fresh and smelling like a bed of roses. Or, choose one bouquet to ship to a loved one. It's happiness in the form of flowers!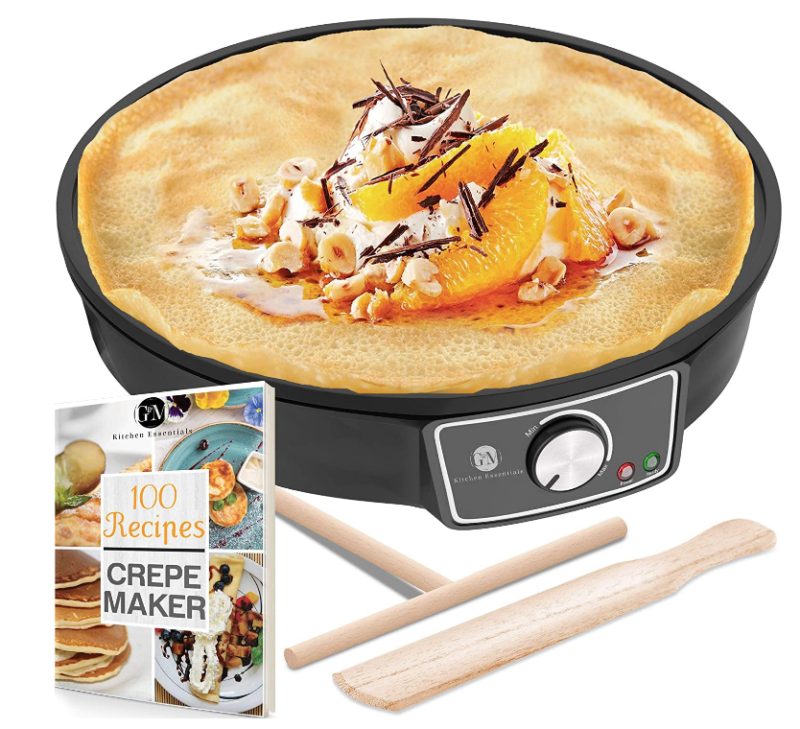 Whether mom has had the honor of eating crepes during travels or if she's brand new to this food concept, this G&M Crepe Maker is a great choice. This electric crepe maker has a 12″ diameter and non-stick aluminum surface to help deliver the most delicious, perfectly crafted crepes. Make dessert crepes, protein-filled crepes, or any combination you crave. This set comes with the tools and even a recipe book to inspire you to create the best crepes ever!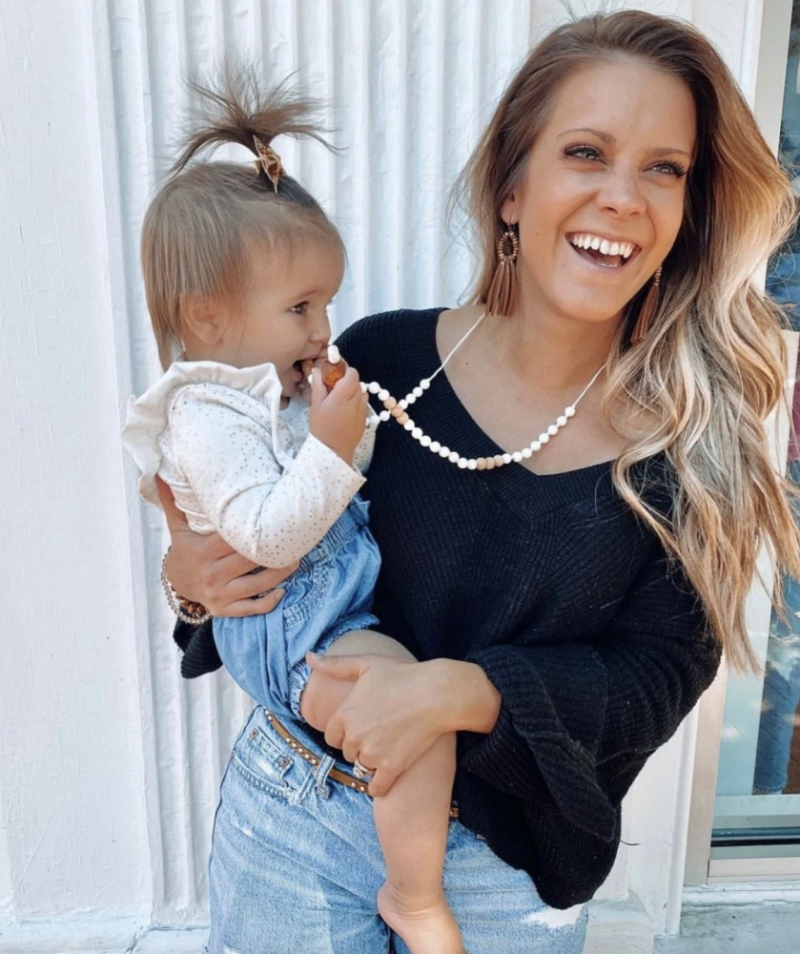 How about some jewelry for mom that is both stylish and functional? If she has a teething little one at home, she's sure to love the jewelry from Anjie + Ash. Beautifully designed with non-toxic materials such as food-grade silicone, untreated beech wood and type 304 stainless steel. All necklaces feature their patented magnetic safety clasp engineered with the perfect amount of pull strength to keep the necklace secure (until the little ones tugs become too strong). Perfect for Mother's Day or an upcoming Baby Shower Gift!
Buy It: anjieandash.com Use Code EmilyReviews15 for 15% off your purchase!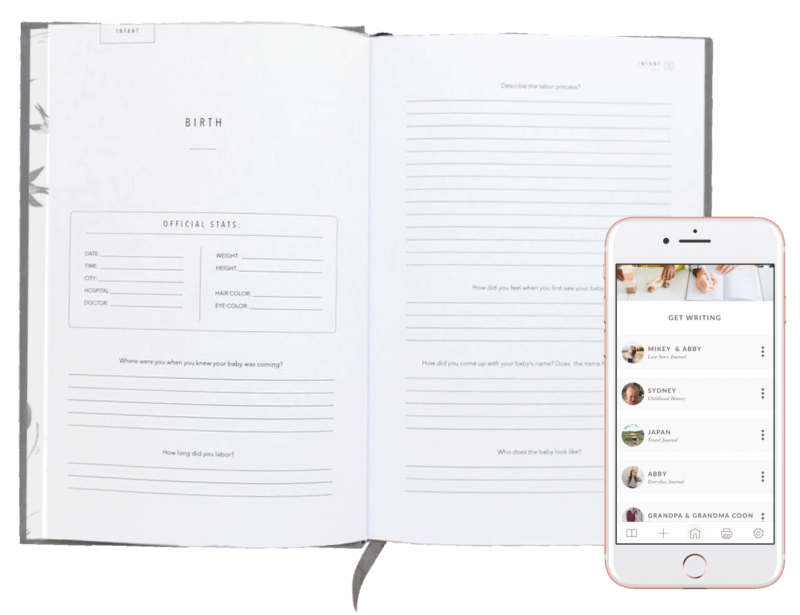 If you're looking for a classic, timeless gift, turn to Promptly Journals this Mother's Day. They offer both handwritten, two person, and digital journals to help you mom easily write her story. These thoughtfully guided journals will help document, connect, and heal. For the young mom, a Childhood History Journal could help her organize details about her kids that she won't want to forget! For the seasoned mom, a Gratitude Journal or Travel Journal are fantastic options. For a grandmother, the Autobiography or Healing Journal may be right up her alley. These are beautiful gifts that will last a lifetime!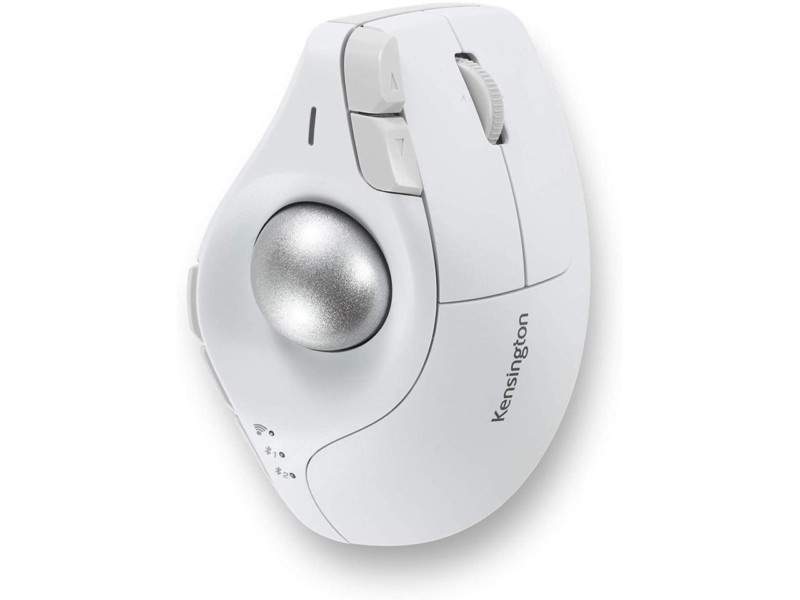 Many of us are spending more time working virtually than we had before. When using a computer for long hours, having ergonomic gear can make a big difference in keeping our bodies comfortable. This Kensington Pro Fit Vertical Trackball mouse is a great choice. It's ergonomist-approved and keeps your hand at a 60 degree angle (similar to the position we use when shaking hands) which improves forearm and wrist alignment. It has the same left and right click and scroll as a regular mouse, while also offering the trackball option.
Buy it: Kensington or Amazon.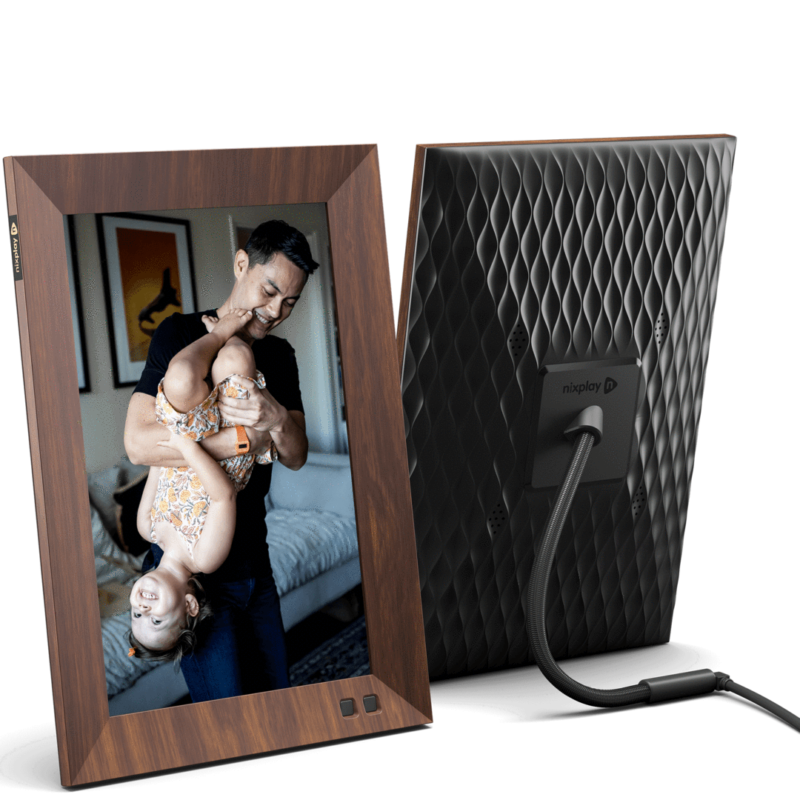 This 10.1 inch smart photo frame from Nixplay will make a wonderful gift. Fix it to the wall or stand it on a mantelpiece to display your photos – and with 8GB of storage, the possibilities are endless. Share your moments with smart photo storage and make the most of your greatest treasured memories. Use the app to upload photos and videos for mom or grandma! Available in multiple sizes and wood effect or black finish.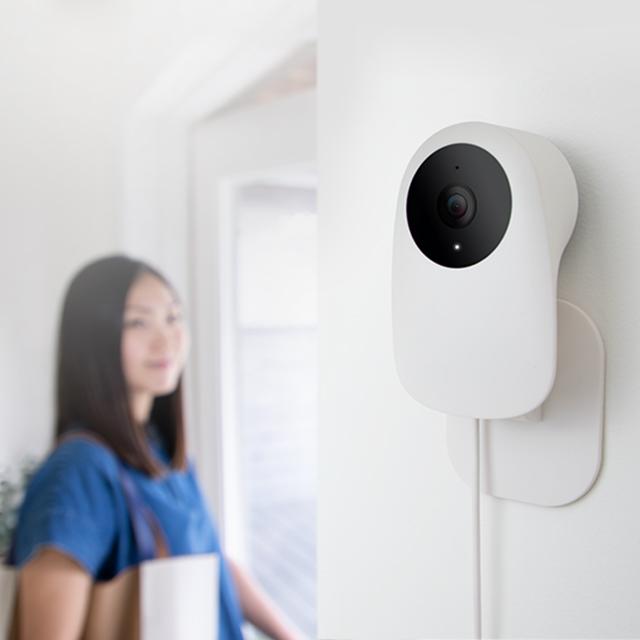 Looking for an affordable and high-quality indoor video monitor? The Nooie Cam Indoor would make a perfect gift for any mom on your list, or even for yourself! With 1080 Full HD live streaming, you can monitor a room from anywhere in real-time using your phone. This Nooie camera has night vision as well as smart detection that will notify you and automatically record when an unusual movement or sound is heard. It's also equipped with high-sensitivity and anti-noise microphone and speaker for clear two-way audio conversations. Plus, you can even use this camera with Alexa and pair with other Nooie cameras inside and outside!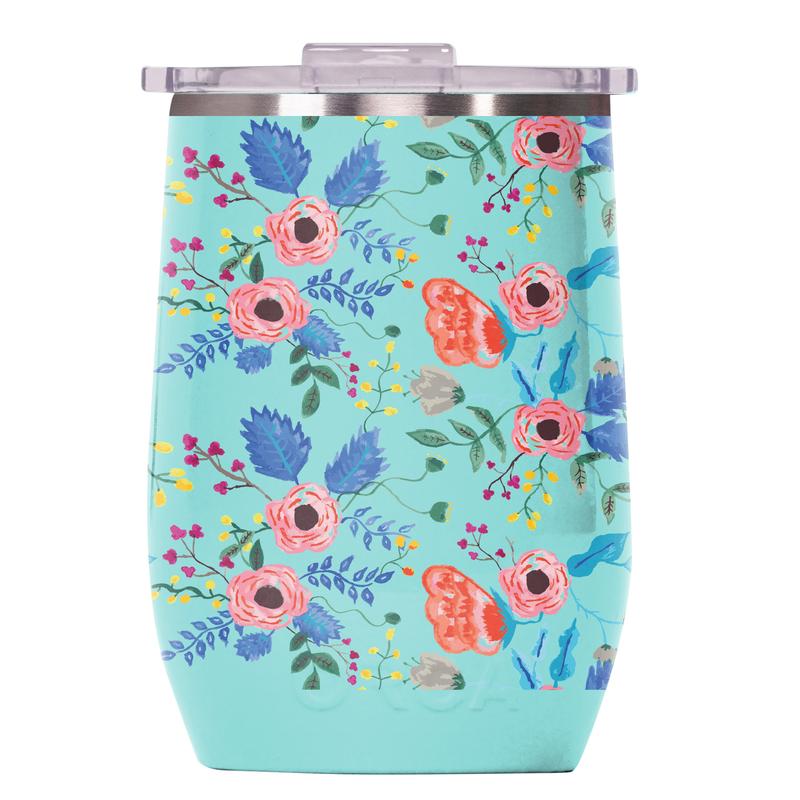 Give mom a gift that she can take with her on her next adventure; whether it be to the beach, a backyard BBQ, or the ballpark. The ORCA Coolers Vino comes in a variety of fun colors and designs so you can find the perfect one for your mom. Power coated, decorated, and assembled right here in the USA; the ORCA High Gloss Vino new microplated stainless steel color palette lets you carry your favorite color, while the double walled, vacuum sealed body is designed to ensure your drink of choice stays cool. Plus, the screw top Clear lid allows you to see when it's time for a refill.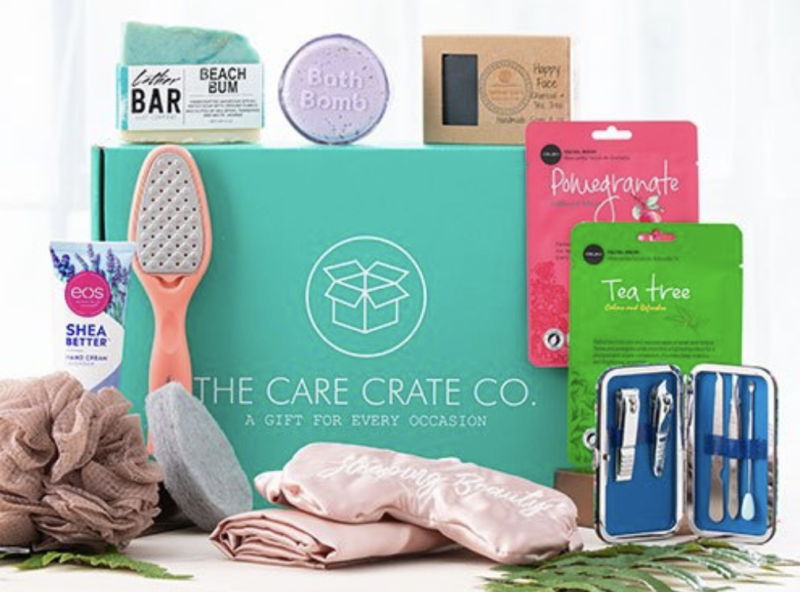 The Care Crate Co. offers some wonderful gift ideas for mom or grandma. One option is the Women's Spa Day Gift Box which is full of at-home spa-day essentials to create a relaxing day. Help mom escape from the stress of daily life with a DIY manicure, pedicure, facial, and more. The 11-piece Spa Day Gift Box includes: facial soap, facial cleansing pads, manicure set, pedicure callus remover, bath bomb, EOS lip balm, dual-sided tweezer, loofah, EOS Shea Butter hand cream, Beach Bum soap, and a two-pack of sheet masks. Delivered straight to her door, so she can take a time-out from her busy schedule for some much-needed self-care.
Buy It: thecarecrateco.com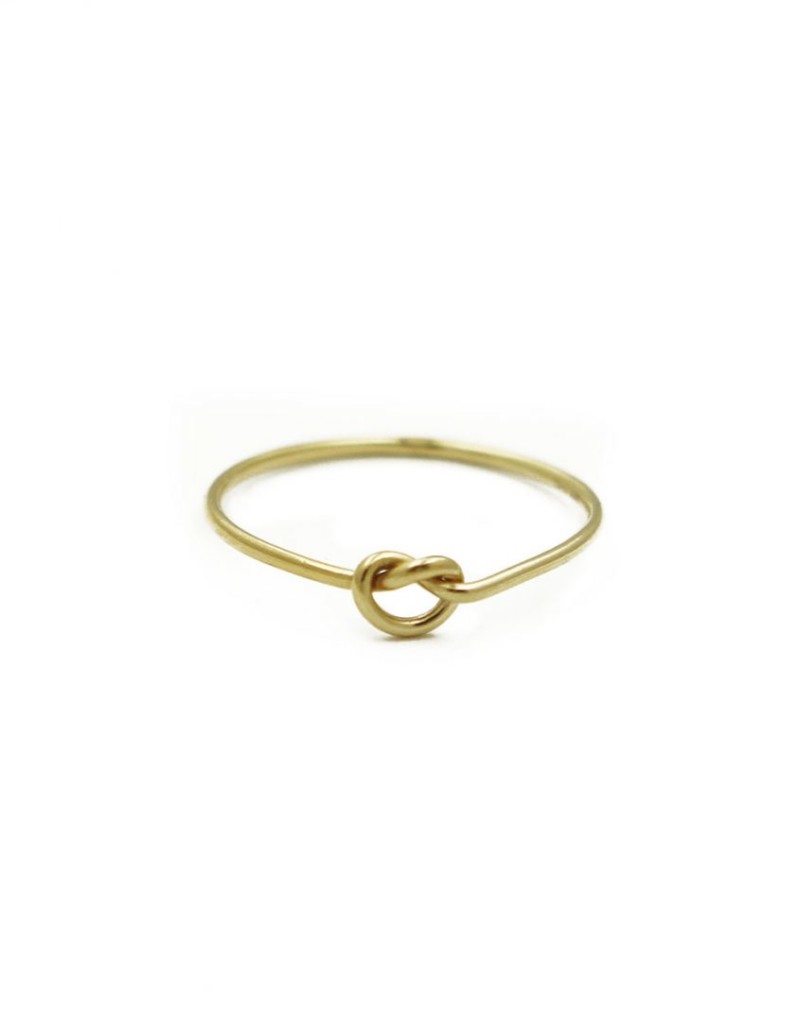 The Vintage Pearl started as a one-woman business. They primarily offer hand-stamped jewelry (which makes great, personalized gifts!) but what stood out to me was this sweet Golden Dainty Love Knot Ring. It truly is dainty, almost as small as a stacking ring would be. I like the symbolism of a knot, I suppose. It could be read as strength, security, commitment, a whole series of things. It's nice and smooth making it comfortable to wear, and it just looks cute. The Vintage Pearl offers a wide range of jewelry in different styles so you can find something that will appeal to your mom this year.
Buy it: TheVintagePearl.com.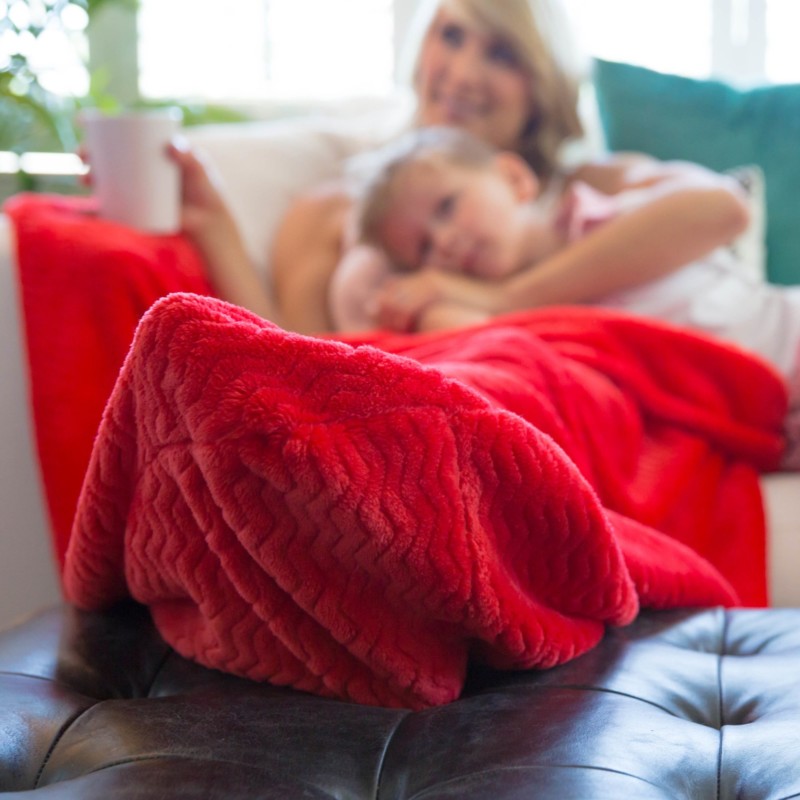 Gift luxury and comfort for snuggling with mom this Mother's Day! PediPocket is uniquely and intelligently designed with your utmost comfort in mind. It measures almost 6ft in length including a foot pocket to keep your feet toasty. It is substantial enough to keep you warm on even the most wintry of days, yet delicate enough for breezy summer nights. Choose from 31 styles and colors!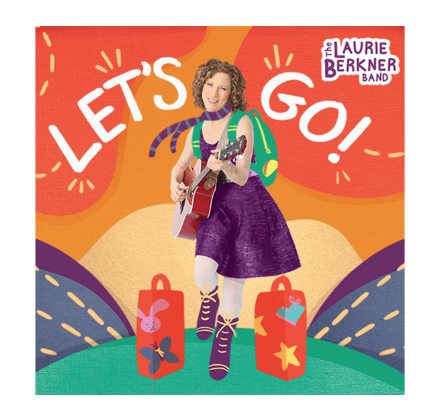 The gift of music never goest out of style so give mom the brand new 'The Laurie Berkner Band' album called Let's Go! Filled with timely, tuneful songs that kids and mom will enjoy together. Featuring a variety of inspiring original, interactive songs in her signature style, it's easy to see why they are famous for their clarity, warmth, and wisdom. This album bursts open the door with anticipation of getting out again after being on lockdown for over a year.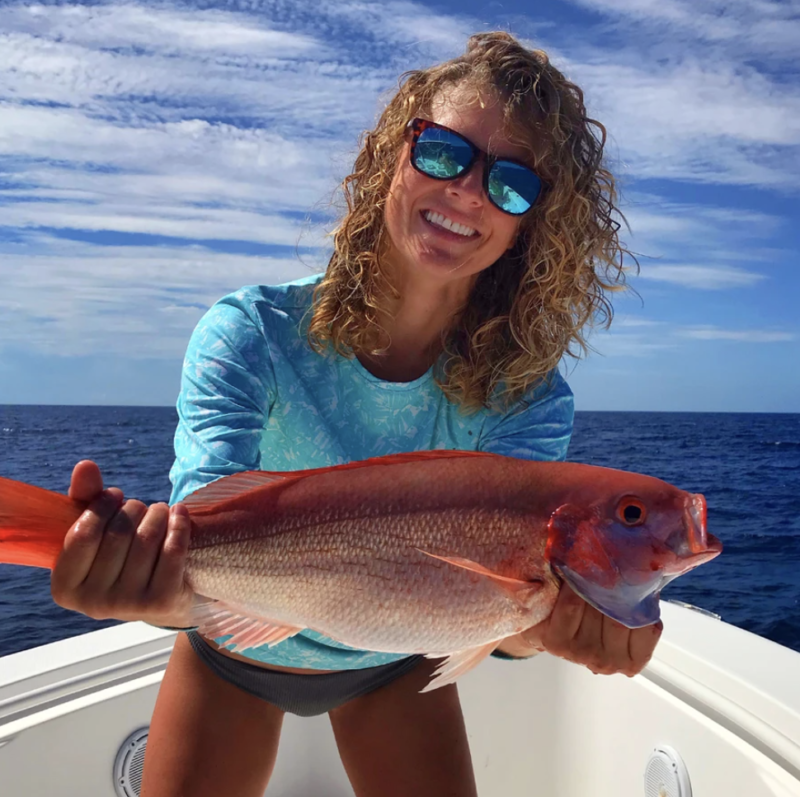 They're ridiculously lightweight and insanely comfortable. Perfect for long days at the beach or on the boat. Mom will never lose her shades again with Rheos floating eyewear. These sunglasses are perfect Mother's Day gifts; both practical and stylish. Many frame styles to choose from, so it will be easy to find a look that she is sure to love. Each pair has high performance Nylon Optics lenses that are clearer than glass and are super durable.
Buy It: rheosgear.com or Amazon (Available on Prime for last minute shopping and free shipping!)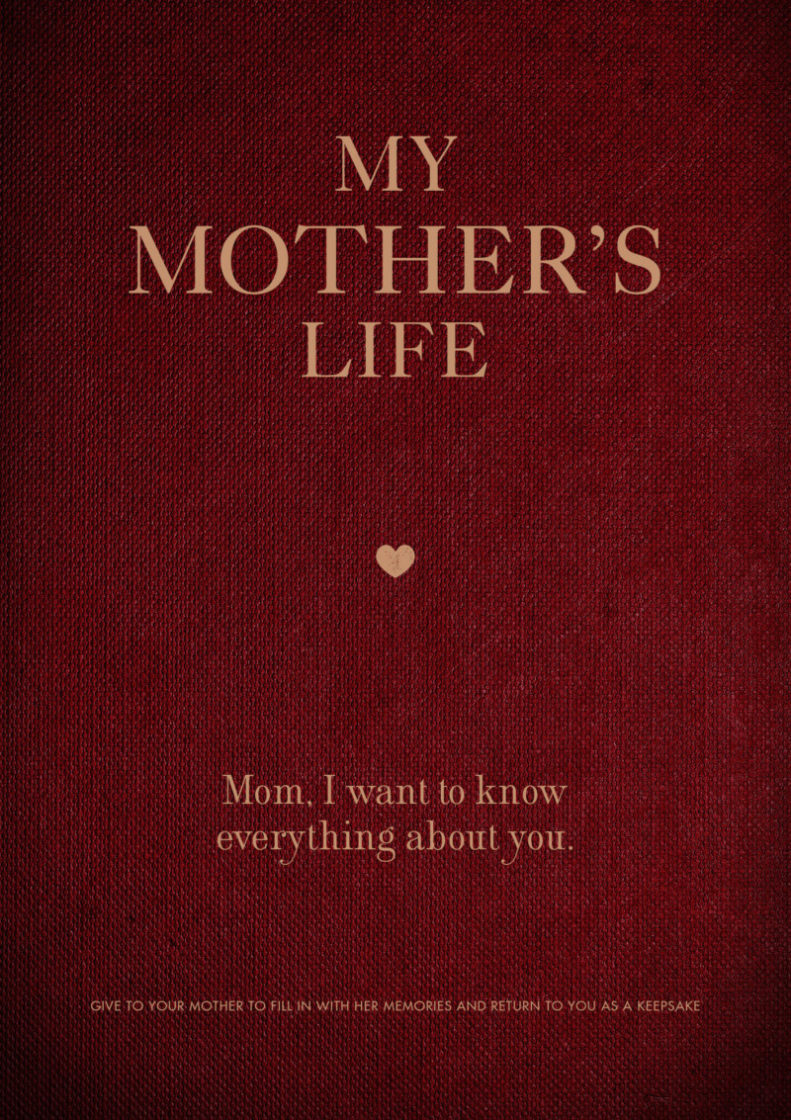 My Mother's Life is a book filled with questions. It's designed to be given as a gift to your mother, and for her to fill out with her life stories. This is a beautiful way to let your mom know that you want to preserve all of her stories, and it makes for a great keepsake, too. I imagine in many cases it might spark some fun, nostalgic conversations and story-telling, too!
Buy it: QuartoKnows.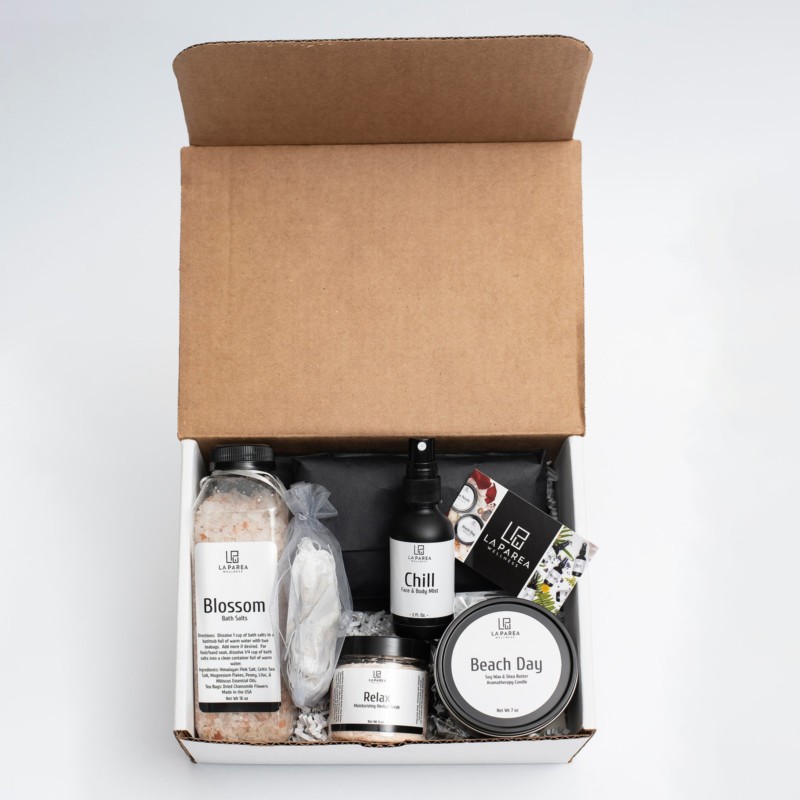 Help the moms in your life celebrate with this thoughtful La Parea Wellness spa gift set, made to enhance all your senses. It's filled with natural, nourishing products that promote relaxation, balance, and me-time. Plus, it's made with all natural and organic ingredients and is free from any harsh chemicals, synthetic fragrances, and preservatives. The Self-Care Gift Box includes Blossom Herbal Bath Soak, Beach Day Soy Candle, Chill Face & Body Spray, and an Herbal Body Scrub.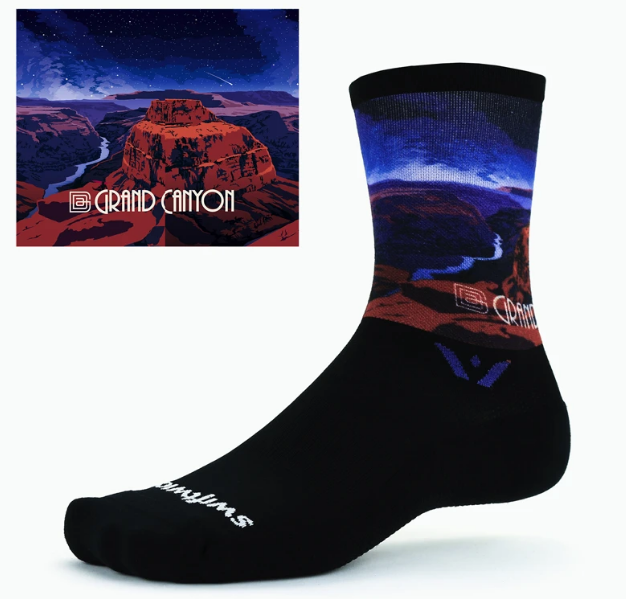 Give mom a visit to a national park without her ever having to leave home with the help of these awesome Vision Six Impression National Parks Socks from Swiftwick. Created in partnership with local friends at Anderson Design Group, these beautiful socks pay homage to majestic locations we all love to explore. Choose from the following five design options including: Yellowstone, Zion, Great Smoky Mountains, Yosemite, and Grand Canyon. Each sock is made with high-performance fibers that work to wick moisture away to keep your feet dry, cool, and blister-free.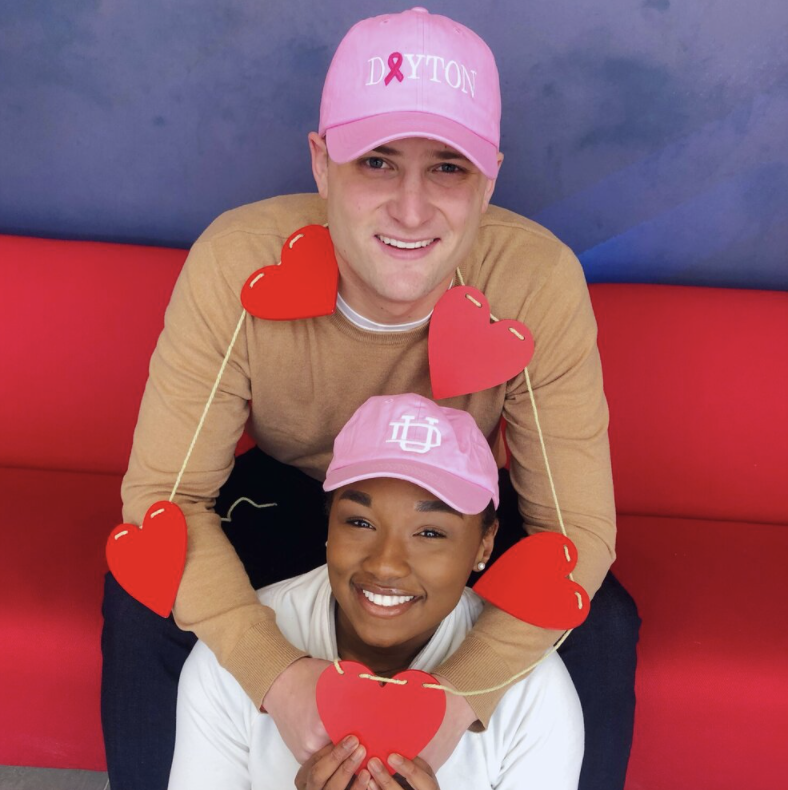 Not just a hat. Handy Hats feature an inside pocket that is perfect for holding mom's every day essential items, such as: credit cards, cash, keys, student IDs, licenses, pet treats, personal products, lip balm, & even face masks! Unlike other pocket-like products, the patented Handy Hat's pouch is light weight and keeps items securely in place with a velcro closure. Each pouch is handmade; made of an extremely stretchy material which allows for maximum holding capacity while still maintaining a lightweight hat. Baseball hats, bucket hats, sun hats and more – there is something to fit every mom's unique style.
Buy It: myhandyhats.com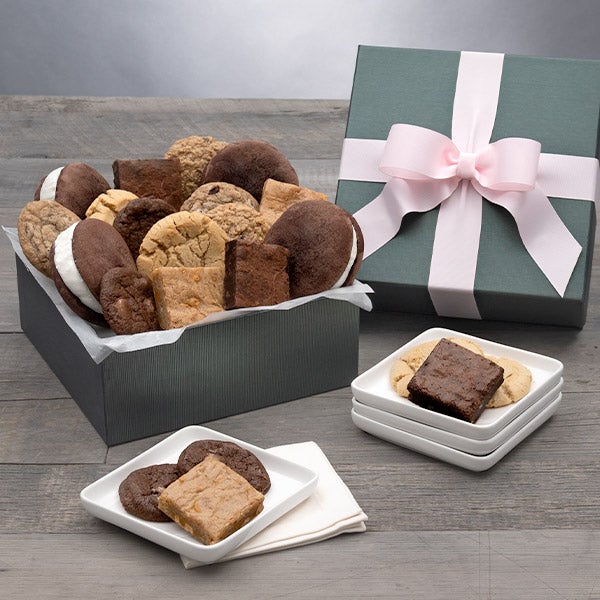 Who doesn't love sweet treats? Gourmet Gift Basket has this Mother's Day gif basket option that includes 2 chocolate chunk brownies, 2 butterscotch blondies, 2 chocolate chip cookies, two fudge brownie cookies, 4 classic whoopie pies, 2 oatmeal raisin cookies and 2 peanut butter cookies. This variety is sure to include something for everyone. This is a great choice for foodies, the elderly, or for having sent right to your mom if she doesn't live nearby you.
Buy it: GourmetGiftBaskets.com.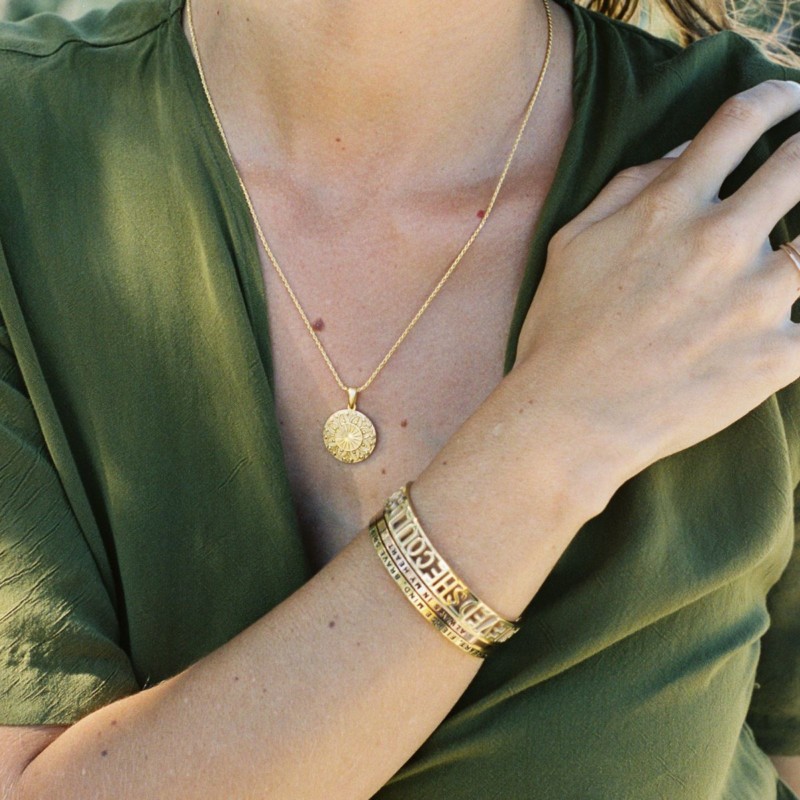 Sometimes moms need to be reminded how amazing they are. Show her how much you appreciate all she's done with something meaningful. MantraBand's chic jewelry is stamped with inspirational and uplifting messages like "I Love You to the Moon and Back", "Super Mom", "Best Mom Ever" and more– a perfect reminder that she is always loved and cherished. Products are made from hypoallergenic, lead-free, and tarnish-resistant stainless steel and adjustable for the perfect size.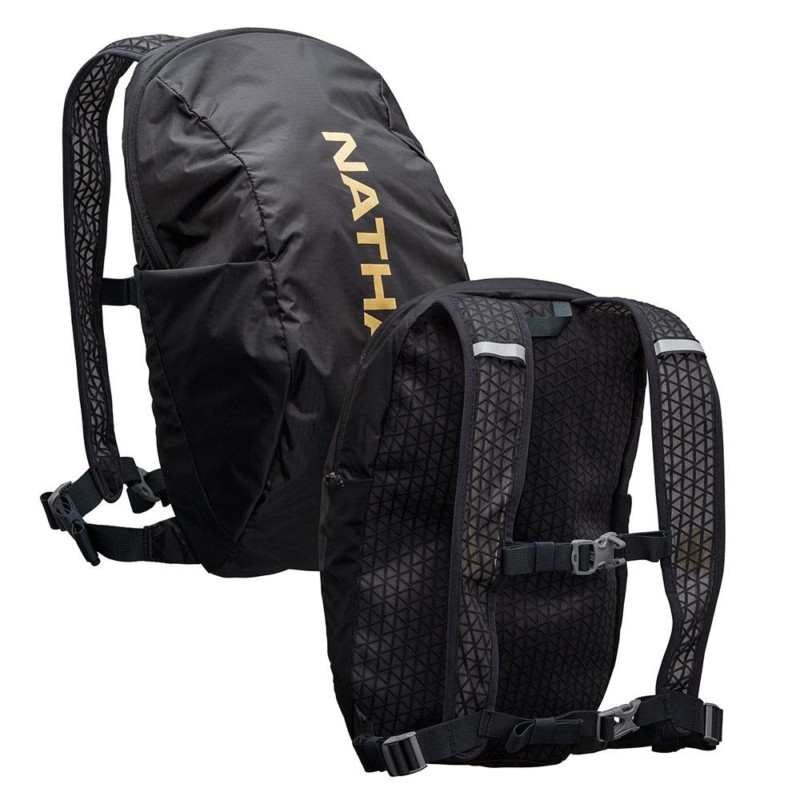 The RunLite Pack is super compact, travel-ready and designed with versatility in mind for anyone who loves adventures and on the go fun. Small and yet so very mighty, this bag is even bladder compatible. Featuring runnable straps, it's the perfect bag for a quick run, heading out to get some errands done, or to utilize when commuting. It's also a great budget option at only $40.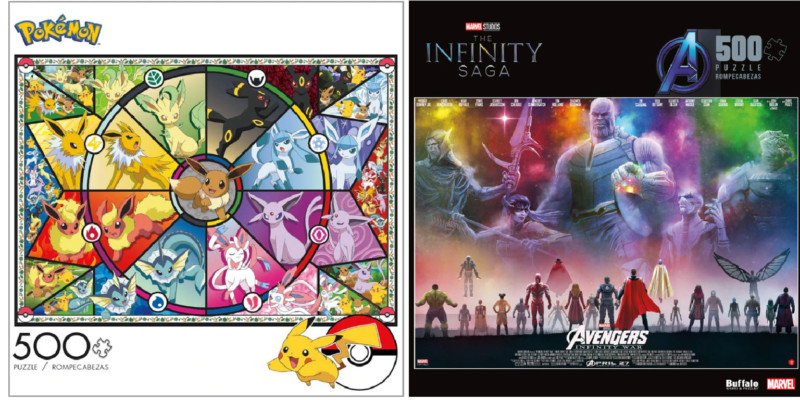 Give mom the gift of spending time with her as you work together to create puzzle masterpieces! Buffalo Games features a variety of affordably priced puzzles in fun themes such as Pokemon, Marvel, as well as art, fun colorful pictures, and animals! From 100 to 2000 piece options, their puzzle collection has something for everyone. A long-time favorite pastime, Buffalo Games puzzles are made in the USA and are available through major retailers such as Amazon, Target, and Walmart.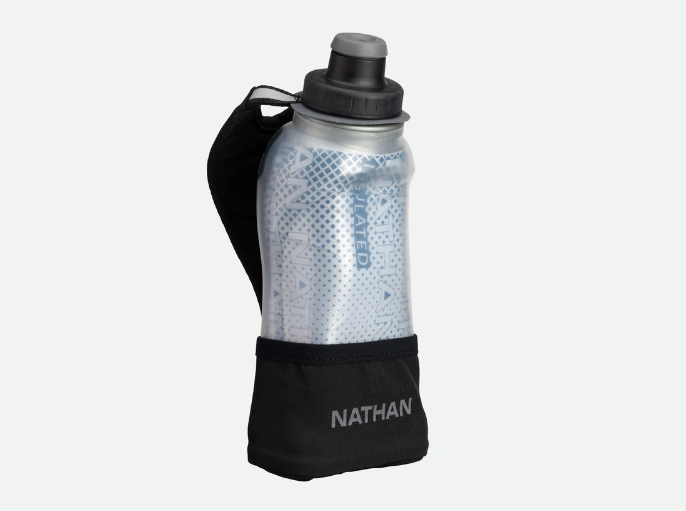 The QuickSqueeze Insulated Hydration Flask is the first handheld bottle with a flat bottom design to stand upright on its own, providing a solid surface for filling. It's ergonomically shaped to fit any runner's hand and so easy to squeeze as you're on the move. It's rigid where it needs to be and compresses easily for quick hydration. This incredible flask is designed to be lightweight and features double-wall construction to keep fluids cooler, longer.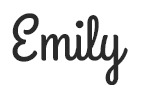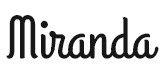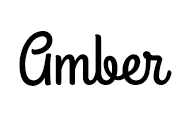 Hi there! I am Emily Evert, the owner of Emily Reviews. I am 28 and live in a small town in Michigan with my boyfriend Ryan and our two pugs. I have a large family and I adore my nieces and nephews. I love reading memoirs, and learning about child development and psychology. I love watching The Game of Thrones, Teen Mom, Sister Wives and Veep. I like listening to Jason Isbell, John Prine, and other alt-country or Americana music. I created Emily Reviews as a creative outlet to share my life and the products that I love with others.
This post currently has 10 responses.