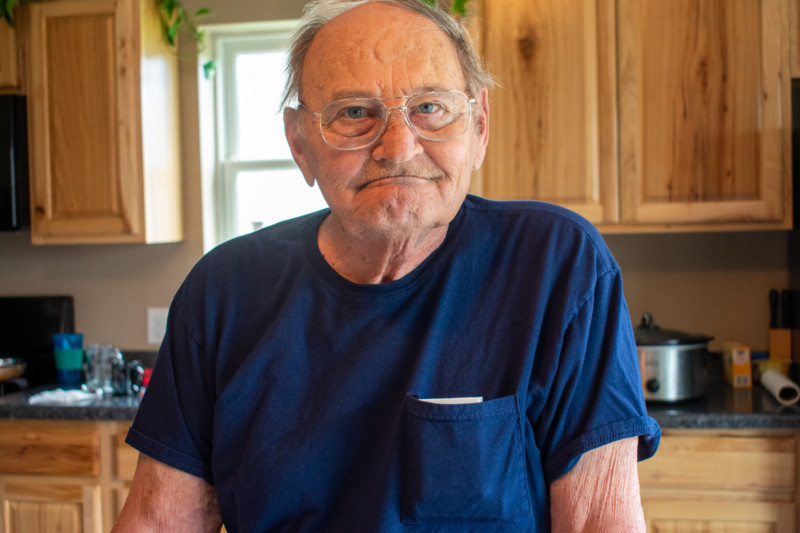 I was sent a pair of glasses from DiscountGlasses.com for review. All opinions are my own.
I was surprised to learn that basic medicare doesn't include vision insurance. My dad is in his mid 70's and his only income is social security. He's worn glasses for decades. Since retiring from his job and switching from employer-provided insurance to medicare, he's only got new glasses twice!
When you don't have vision coverage and need bifocals or progressive lenses, it can be quite expensive. He had mentioned that he wasn't seeing very well from his old glasses anymore, so he scheduled an appointment to get an exam. I told him that instead of paying for glasses through the eye doctor, to just get his prescription written down, and we'd get him glasses from DiscountGlasses.com instead.
My brother got new prescription glasses from the eye doctor recently and they were over $400 and that was for a single-lens prescription. I didn't want to know what it would cost my dad to get bifocals or progressive lenses!
DiscountGlasses Reviews
DiscountGlasses.com is a legitimate business that sells prescription glasses and sunglasses at more affordable prices.
You have to have a current eyeglass prescription, they require you to upload a picture of your script before you order. You select the frames you want, put in your prescription, and can choose from various customizable options. For example, if yu have a thicker prescription, you can choose to upgrade your lenses to thinner ones so they aren't as heavy. You can opt for blue-light, if you want to use the glasses while using screens. You can opt for transition lenses if you want to be able to have your glasses go from clear to tinted as you go outside. There is also an anti-reflective option to help reduce glare at night.
As I mentioned, my dad needs his glasses for distance and reading. DiscountGlasses doesn't offer bifocals, so he got progressive lenses. We opted for the anti-reflective add-on (an additional $20) because he does struggle with seeing glare when driving at night.
He's worn a really similar style of frames for many years now. He knew roughly what he wanted the frames to look like. He has had issues with the nose pieces on glasses becoming dented or digging in, in the past. We were able to determine which size frames would be good for him, based on his old glasses.
Many times, glases will list their size on the inner arm of the glasses. We looked for glasses that were a really close match to what his old glasses were, seems how they fit well. He went with the 'Stetson XL 8' frames. This is the general frame shape that he likes, and he liked how the nose piece covered the entire nose section, rather than being two small pads.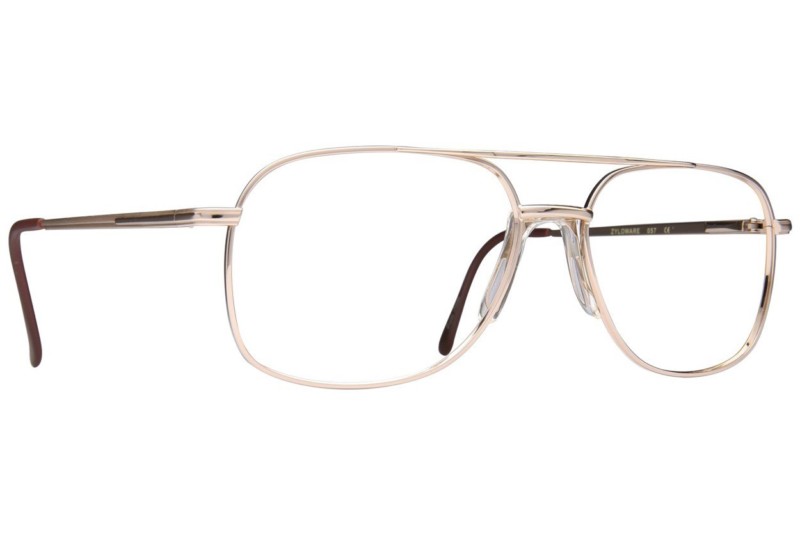 These frames are $80.99. DiscountGlasses offers frames covering a wide range of price points. If you're looking to save money, you can find plenty of options cheaper than these. They have a generous selection of frames that are around $40!
My dad went with these $80.99 frames. When we put in his progressive prescription, they recommended that he go with the mid-value "thin and light" lenses as his prescription is a bit thick. Then we also decided on the the anti-reflection add-on. His total was 180.98.
If our goal would have been to be as cheap as possible, he could have gone with frames abut $40 cheaper, with the thicker lenses which would be $20 cheaper, and we could have skipped the anti-reflective add n which was also $20. In total, he could have saved about $80, making his total closer to $100.
Even with choosing some of the nicer add-ons, I thought his total was very affordable, at under $200 for prescription progressive lenses!
DiscountGlasses Coupon
DiscountGlasses often has discount codes available that allow you to save even more! Here are a few that I found while browsing the web that you can try out.
DEG15AF to save $15 on a $50 order.
E76T14GRP to save 20% your order.
Benefits2019 to save 25% on your order.
DGAP30 to save 30% on your order.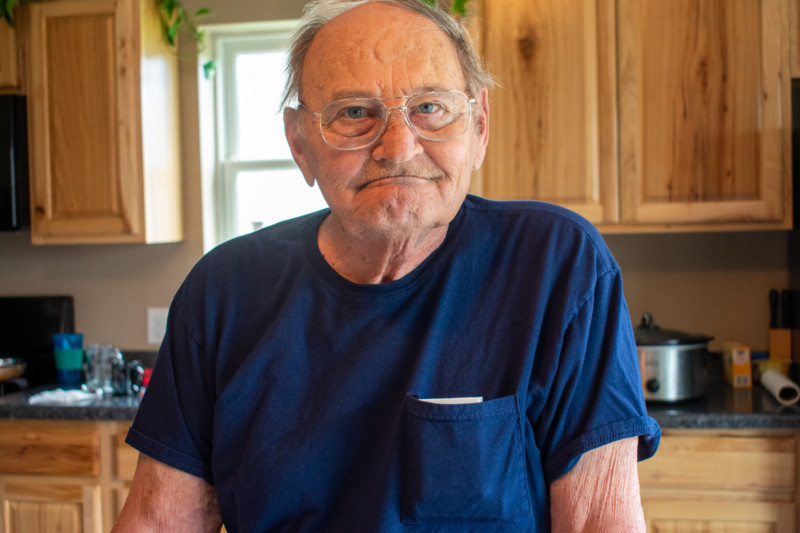 Discount Glasses For Seniors
My dad isn't used to buying anything online. He doesn't have a computer or a smartphone. So, this idea of getting him glasses online was really new to him and he was a bit skeptical. Once they arrived, he was really pleased! He liked how they were the style he liked, and he found them comfortable to wear.
He was used to hard-line bifocals, so the progressive lenses were new to him and took a bit of adjusting. He thinks they feel well-made, and liked how they came with a case and cleaning cloth.
If you do have any trouble with your order, DiscountGlasses offers a 365-day return offer, so you can return them for a whole year!
Giveaway: One of my readers will get a $100 gift certificate to use at DiscountGlasses.
To enter: Use the entry form below. Giveaway will end at 11:59pm Eastern on 4/22/2021. Giveaway is open to the US.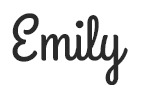 Hi there! I am Emily Evert, the owner of Emily Reviews. I am 28 and live in a small town in Michigan with my boyfriend Ryan and our two pugs. I have a large family and I adore my nieces and nephews. I love reading memoirs, and learning about child development and psychology. I love watching The Game of Thrones, Teen Mom, Sister Wives and Veep. I like listening to Jason Isbell, John Prine, and other alt-country or Americana music. I created Emily Reviews as a creative outlet to share my life and the products that I love with others.
This post currently has 5 responses.