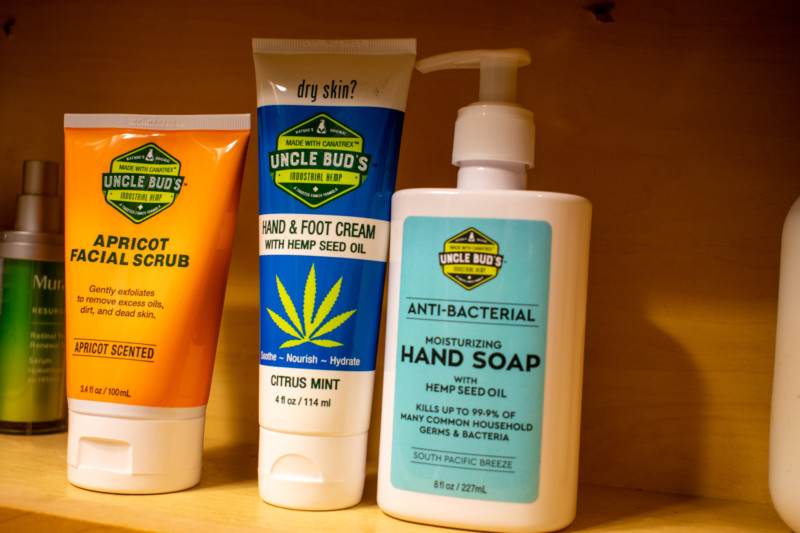 This is a sponsored post and review. All opinions are my own.
Uncle Bud's Hemp is a company that started with a topical pain reliever, and has expanded to include a wide range of products that incorporate hemp. They have a range of products for muscle and joint pain, CBD edibles, personal wellness, skincare and even products for pets!
I don't have chronic pain, so when browsing their site I went to the personal care and skincare sections.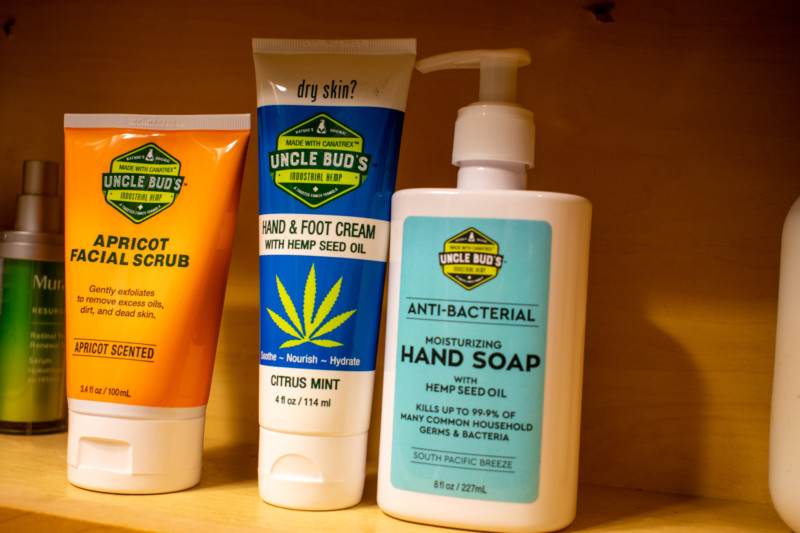 The last few years, I've noticed my skin has started to change. I'm 30 now, and I assume the changes I've noticed are just age related, but the skin on my face is noticeably drier than it was in my early to mid 20's. My forehead in particular, easily feels dry. Yet I still battle acne on my chin sometimes. It's a frustrating combination!
Anyway, I have been using more moisturizers but I've thought for a while that I need to find a better exfoliation option. I decided to try the Uncle Bud's Apricot Facial Scrub. It refers to itself as a gentle exfoliator that can remove excess oils, dirt and dead skin. It includes hemp seed oil which is moisturizing for your skin.
This exfoliator is a brown color which, I'll admit, feels a little funny to put on your face! I like the gentle apricot smell though. Most importantly, it's a really effective exfoliator. I personally wouldn't really call it a gentle exfoliator. I think of gentle exfoliators as the types of products that have just a tiny hint of a grit to them, like toothpaste. Where I think of regular or stronger exfoliators as having an obvious grit to them, With it having a good amount of grit, if you scrub your face with this, it really exfoliates well and may leave your face a little red in response. But, I am happy about that because I wanted a more powerful exfoliator to help with my forehead in particular. Because I did find it to be quite effective, this isn't a product that I personally would use daily, but maybe once or twice a week instead. My face feels fresh and soft after using this exfoliator, and I especially notice the difference in my forehead where I battle the worst dryness. I know lots of people who really are "into" skincare, their routine is something they look forward to and enjoy doing and talking about. I'm not one of those people usually, but I have been enjoying the results of this exfoliator enough that I find myself looking forward to using it!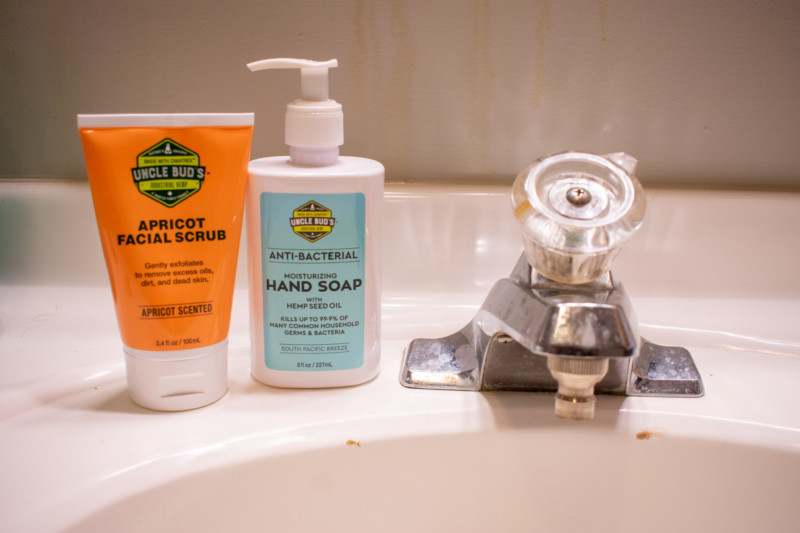 I also decided to try the Uncle Bud's Hemp Anti-Bacterial Moisturizing Hand Soap. We have dry winters here in Michigan and washing my hands frequently in the winter can really leave my hands in bad shape. I try to stick with moisturizing hand soaps to help reduce that problem. I have never tried a handsoap that uses hemp seed oil to moisturize, so I thought it was worth a try. This soap eliminates 99.9% of common household germs and bacteria. It comes out in a clear gel-like consistency and turns white when lathered. It has a light, fresh/clean scent that I really like.
Keeping with the "preparing for winter dryness" theme, I also got the Uncle Bud's Hemp Hand & Foot Cream. It doesn't look exceptionally thick, yet it feels rather thick when you use it, so a little goes a long way. It feels a bit "heavy" with oil so I do think it would likely work well on severely dry skin. It's a bit thick and oily for my preferences, to be honest. My hands almost feel slightly sticky after using it no matter how much I rub it in. Like the other two products, this moisturizes using hemp seed oil. It is labeled as citrus mint scent, but I just notice the mint smell. I think this one may be better suited to someone like my dad who tends to have really severe dry skin and feet, sometimes even to the point of cracking. To be clear, this isn't designed to be used on open skin, but for someone who has that level of severity, I can see them benefitting from this when they don't have cracked skin as it seems rather 'heavy duty'.
Overall I was pretty pleased with my experience with the three products I've tried from this brand. Check out the Uncle Bud's Hemp website to see more of their products or to purchase. Use the code IG20 to get 20% off sitewide!
Win it: One person will win $100 worth of Uncle Bud's products! To enter, fill out the GT Form below. This giveaway will end at 11:59pm EST on 11/17. Giveaway is open to the US.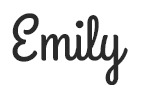 Hi there! I am Emily Evert, the owner of Emily Reviews. I am 28 and live in a small town in Michigan with my boyfriend Ryan and our two pugs. I have a large family and I adore my nieces and nephews. I love reading memoirs, and learning about child development and psychology. I love watching The Game of Thrones, Teen Mom, Sister Wives and Veep. I like listening to Jason Isbell, John Prine, and other alt-country or Americana music. I created Emily Reviews as a creative outlet to share my life and the products that I love with others.
This post currently has one response.