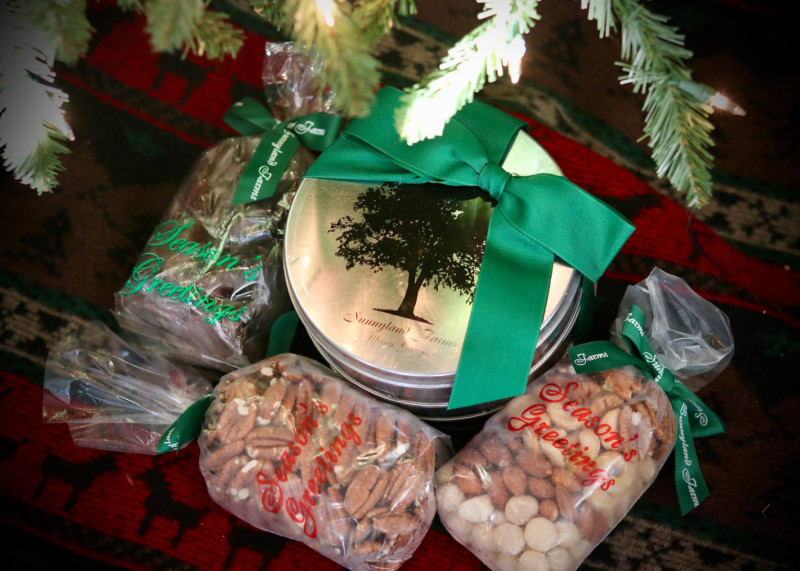 Thank you to Sunnyland Farms for providing products in exchange for this feature post & Holiday Gift Guide inclusion.
Still searching for a special gift for that hard to buy for person on your list? A delicious treat from Sunnyland Farms could be just the right match!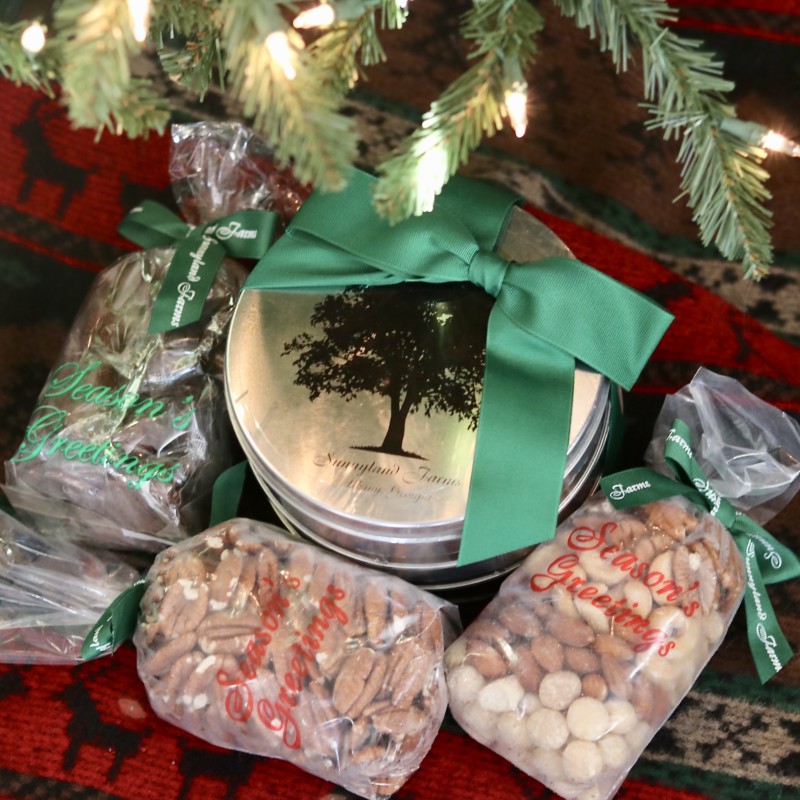 Sunnyland Farms is a 1,760 acre Georgia pecan farm. They have been family-owned since 1948. Sunnyland Farms is unique in that they are a farm as well as a manufacturer. Every product is managed on their site with extreme attention to detail. They provide fresh Georgia pecans, chocolate treats & candies and other gourmet nut products.
Georgia pecans are known as the best in the world. Sunnyland Farms is located in Albany, Georgia (known as the pecan capital of the world). Their pecans are certified kosher and are heart healthy. Sunnyland Farms products serve multiple purposes: they are a satisfying snack, are perfect for baking and cooking, and are a fantastic gift for friends, family, neighbors, employees, or customers.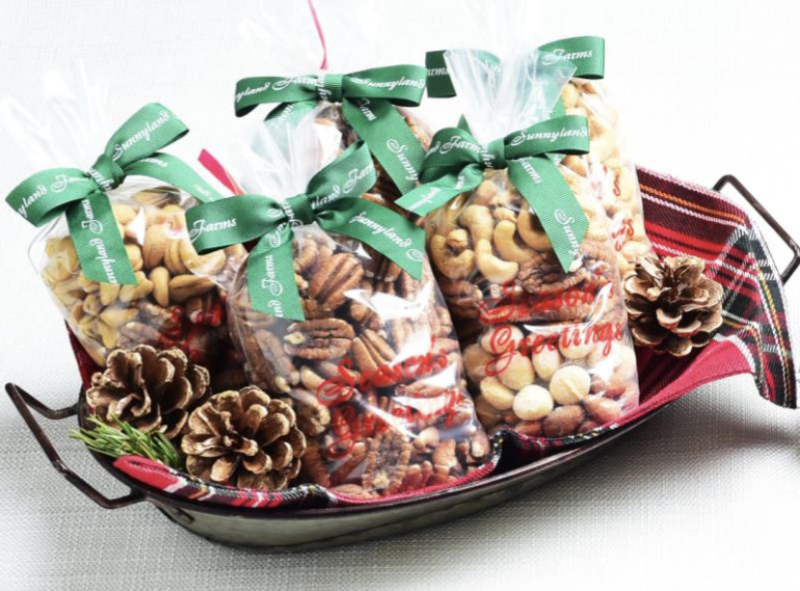 A couple special gift ideas I would like to highlight are the Holiday Bags (shown above) and the Classic Pecan Trio (shown below).
The Holiday Bags are filled with farm fresh nuts and other tasty treats. They are available in seven varieties: Raw Mammoth Pecan Halves, Toasted & Salted Pecan Halves, Heavenly Mix Toasted & Salted, Royal Mix Toasted & Salted, Jumbo Cashews Toasted & Salted, Dark Chocolate Pecan Clusters, and Milk Chocolate Pecan Clusters. Holiday Bags are perfect for tucking into a stocking or gift basket.
Sunnyland Farm's Classic Pecan Trio includes something for everyone: Raw Mammoth Halves, Chocolate Covered Pecans, and Toasted & Salted Halves. The best of the best are in this gift tower!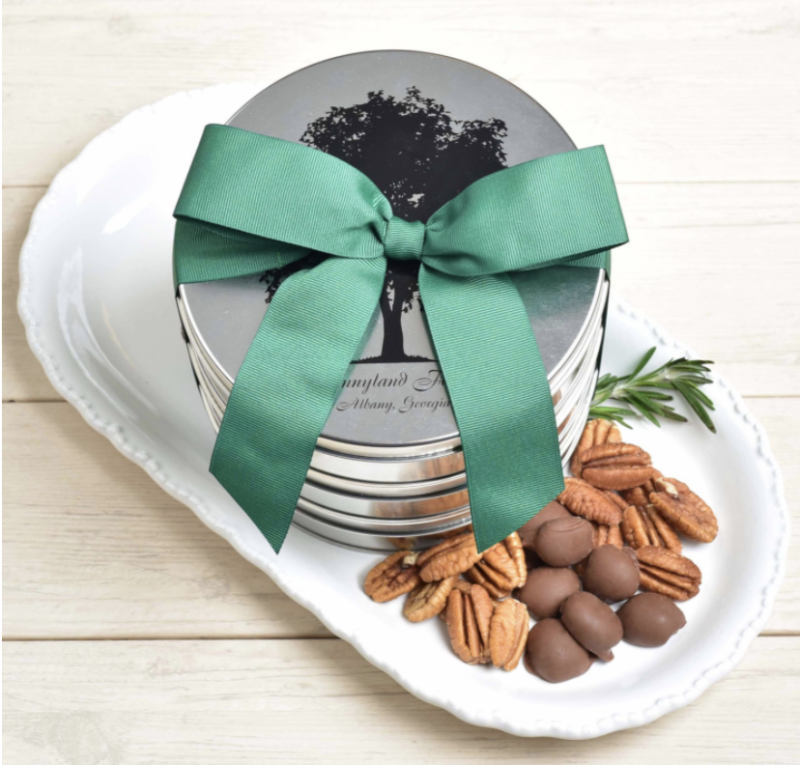 Free shipping means free shipping at Sunnyland Farms! There is no minimum order needed. They have a commitment to outstanding quality and are known for their awesome customer service with southern hospitality and quick responses.
"In today's world, you don't always know where your food is coming from. At Sunnyland Farms, that's not the case. "Only the best" means one thing: we sell the highest quality, freshest mixed nuts, dried fruits, and famous pecans for sale you'll find anywhere."
Buy It: Head over to Sunnyland Farms
Connect: Don't forget to like them on Facebook, follow them on Instagram, Twitter and Pinterest, and subscribe to their YouTube channel for all the latest news and promotions.


Hi, my name is Asha. I am 34-years-old and am a nurse by profession. Right now I am battling Breast Cancer. My husband and I have been married for 8 years and together we have a sweet seven-year-old daughter, a fun four-year-old son, and a lovable bunny named Caramel. I enjoy spending time with family, taking photographs, scrapbooking, hunting, fishing, cooking and gardening.
This post currently has 13 responses.