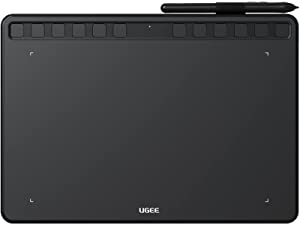 UGEE sent me a digital drawing tablet for review. There are affiliate links in this post. All opinions are my own.
If you know someone who enjoys drawing, an UGEE S1060 digital drawing tablet can make a great gift.
If you're new to the idea of a digital drawing tablet, it's a tablet that comes with a special stylus so you sketch on the tablet, and the drawing will appear on your screen when using a digital drawing program. For example, you could use the digital drawing program (anything from Mircosoft Paint to Photoshop). Today, most creative people want to be able to share their designs online. Drawing on paper or canvas isn't always ideal if your goal is to create art to be enjoyed online. As a result, many modern artists like to make their artwork digital instead. This makes it really easy for people to create designs that they'll share on their Instagram, DeviantArt or Etsy shop, no scanning needing.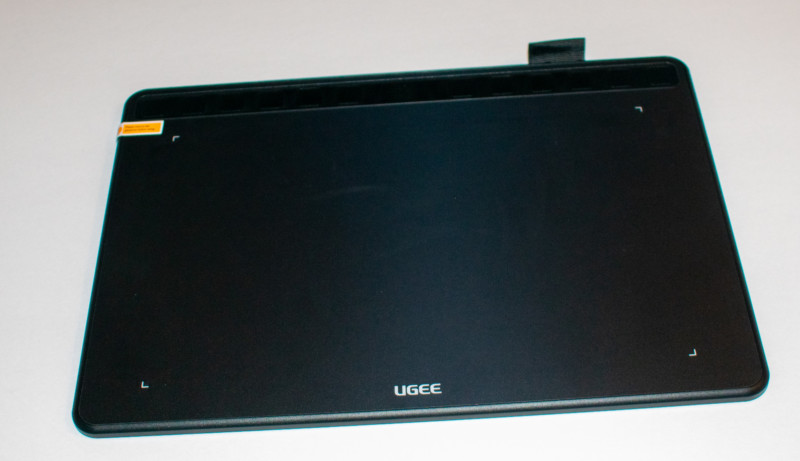 With the UGEE S1060 digital drawing tablet, you can't see what you drew on the tablet itself, the tablet doesn't have a light-up screen, it just stays black. I wondered if that might make it challenging to use for people like me who aren't familiar with using video game controllers or any other input devices outside of a regular keyboard, mouse or touchscreen. At first, I thought it was. Then I realized that the software I was trying to use was the problem. I found a free program called Fire Alpaca, and as soon as I started using that program to draw, I had no issues. It felt really intuitive to sketch on the Ugee digital tablet while seeing what I was drawing on my laptop screen.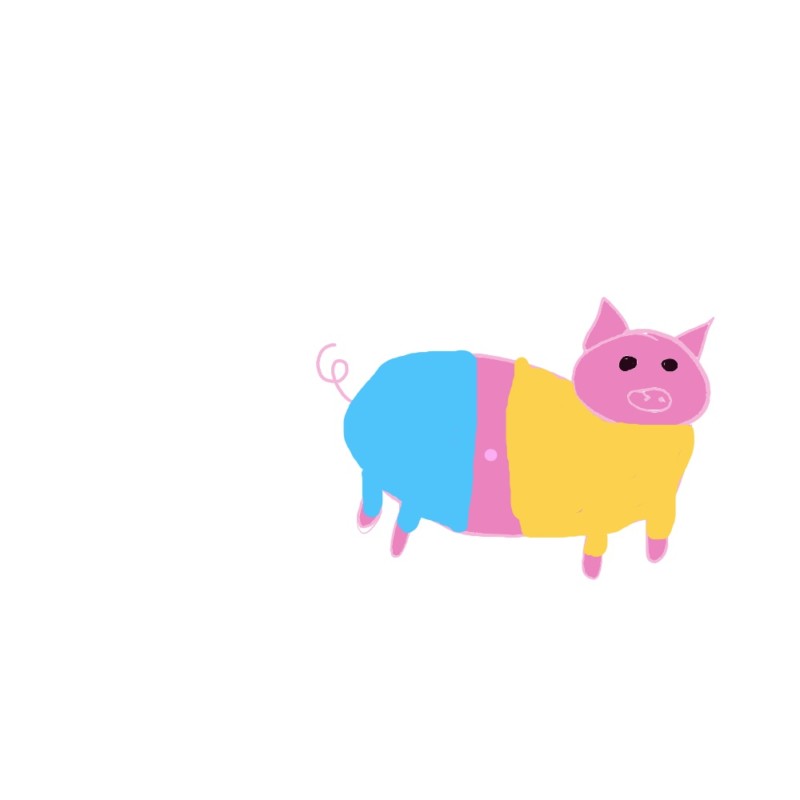 A silly pig wearing clothing that I drew on the UGee tablet using Fire Alpaca.
If you (or the person you plan to give this to) doesn't have or use a laptop, that's okay! It can connect to android 6.0 or later. If they do have a laptop, this works with Windows 7, 8 and 10, or Mac OS 10.10 or later, Chrome OS 88 or later, and Linux.
The stylus is battery-free, works on a 60-degree tilt and is pressure sensitive (to 8192 levels!!). This means that as long as the program you're using accommodates The tablet has 12 keys that can be customized to shortcuts however you may find those useful. For example, you may want to program one to change to a brush effect, while another is erase, and a third is a 'undo'.
The drawing surface is 10x 6.27, so a little smaller than a piece of standard printer paper (which is 8.5×11). I don't feel that the tablet feels small at all, it was actually a bit bigger in person than I was expecting. While the drawing surface is smaller than a piece of printer paper, the overall tablet is about that size, and it's not typical to draw to all edges of a piece of paper anyway. My overall point being, I think this is a nice size of drawing tablet for most uses.
A simple animation that I used using the UGee S1060 drawing tablet and Fire Alpaca software.
I personally have no drawing skills, as you can see from the art I've made with this Ugee tablet and have shared in this post. Your average 8 year old is probably more skilled than me! Still, I learned in high school (thanks to an awesome art teacher!) that you don't have to be an excellent artist to enjoy being artistic or creative. It's okay to make art just to enjoy the process. You don't have to make masterpieces to enjoy art as a hobby.
Anyway, I think this can make a good gift for people at any skill level who enjoy drawing. For people looking to improve their skills, a digital drawing tablet can be a great way to get lots of practice in without wasting paper. If you know a child, tee or adult who likes drawing they'd like enjoy a digital drawing tablet and I felt his Ugee one is a great starter drawing tablet. I think for a younger person who has any interest in art or animation, this would be a great gift for encouraging them to explore their hobby further. Who knows, it may even lead them into a future career!
Buy it: You can purchase the Ugee s1060 tablet on Ugee.com or Amazon.com.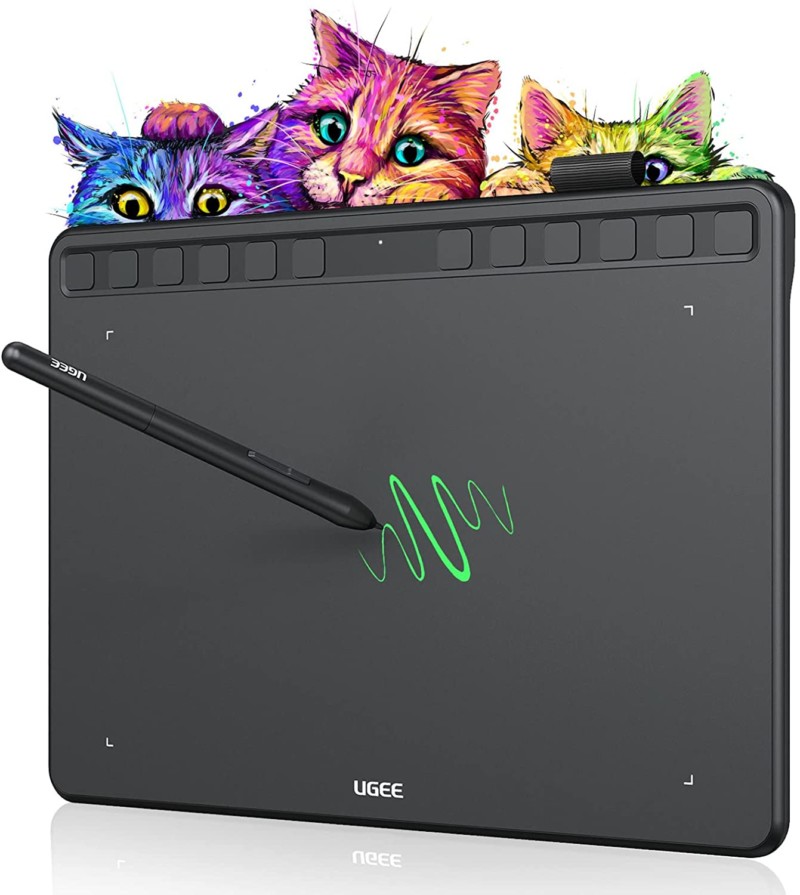 Win it: A Ugee S1060 digital drawing tablet! This giveaway is open to the US and will end 11:59pm EST on 12/30/2021.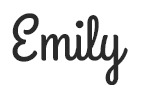 Hi there! I am Emily Evert, the owner of Emily Reviews. I am 28 and live in a small town in Michigan with my boyfriend Ryan and our two pugs. I have a large family and I adore my nieces and nephews. I love reading memoirs, and learning about child development and psychology. I love watching The Game of Thrones, Teen Mom, Sister Wives and Veep. I like listening to Jason Isbell, John Prine, and other alt-country or Americana music. I created Emily Reviews as a creative outlet to share my life and the products that I love with others.
This post currently has 11 responses.