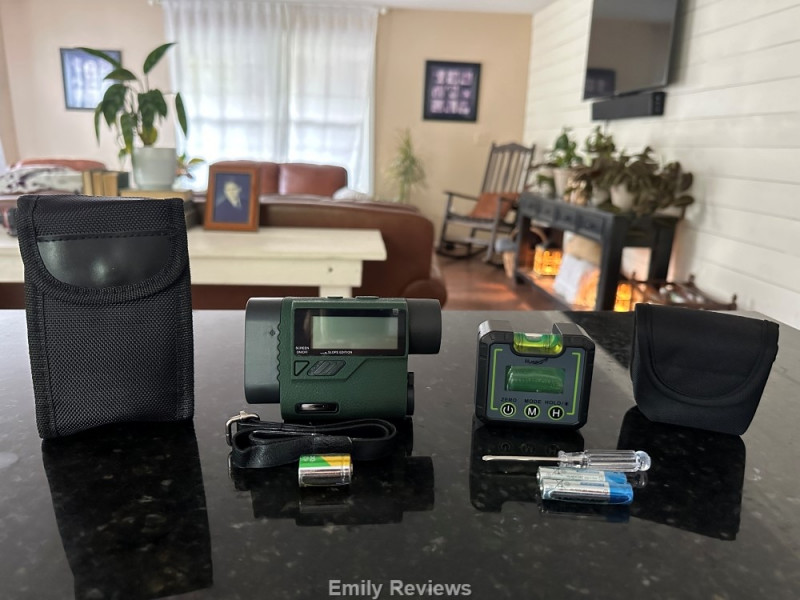 Thank you to Huepar for providing me with products to facilitate my blog review. All opinions are 100% my own.
For years, Huepar has been a leader in laser-level technology. They provide innovative solutions for construction, interior decoration, civil engineering projects, and recreational activities. Huepar carries a variety of tools including but not limited to laser levels, laser distance finders, angle finders, headlamps, wood moisture detectors, paint sprayers, leaf blowers, and rotary tools.
Today I will tell you about two gifts I am giving from Huepar, the HLR1000 – Golf Laser Rangefinder and the AG01 – Digital Level Angle Gauge Inclinometer.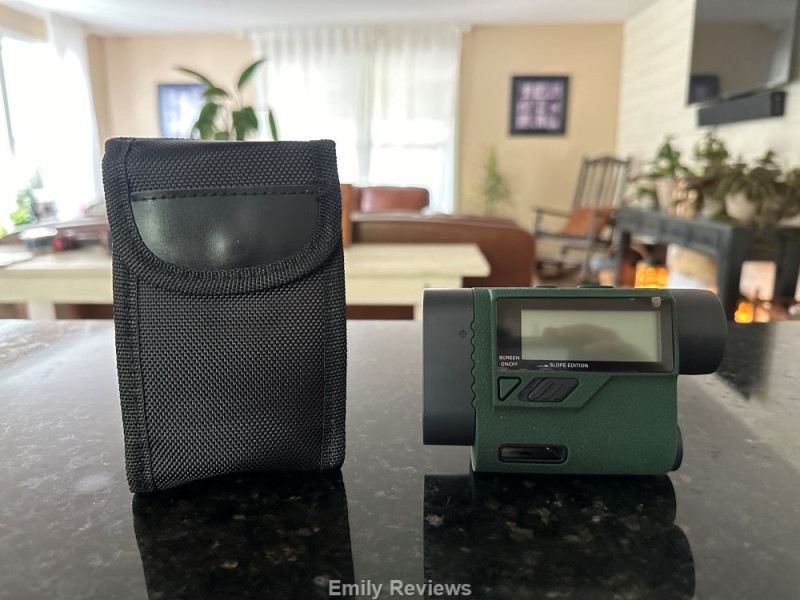 The Huepar HLR1000 – Golf Laser Rangefinder is where fun and function meet. The Rangefinder can measure up to 1000 yards. It has an external LCD display and six measuring modes. The Rangefinder comes with the HLR1000 rangefinder, a carrying pouch, CR2 battery, wristband, microfiber cleaning cloth, and user manual. It works well in a variety of uses including golf, hunting, and more.
I gave the Laser Rangefinder to my husband a couple of days ago. He is currently on a week-long hunting trip. The Laser Rangefinder will be a useful tool for him to gauge how far away the elk are. I spoke to him last night. He said that the Laser Rangefinder was handy. He said it is easy to use and seems to be accurate. He appreciates having the Laser Rangefinder with him.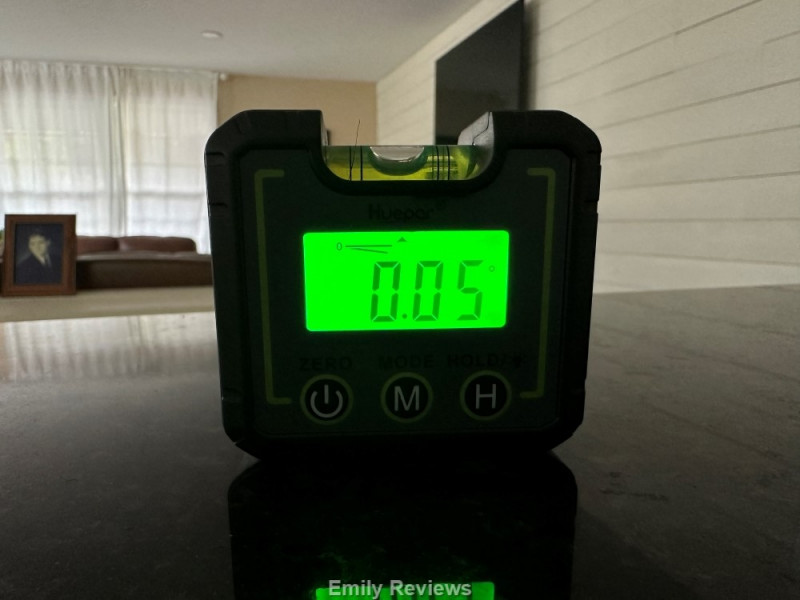 I also got my husband the Huepar AG01 – Digital Level Angle Gauge Inclinometer. This is going to be a stocking stuffer gift for him.
If DIY is your thing, you need a Huepar AG01 – Digital Level Angle Gauge Inclinometer. The AG01 – Digital Level Angle Gauge Inclinometer has high accuracy and measures angles in four units. It has a backlight LED display which makes it easy to read measurements. A magnetic base holds it securely to saws, poles, and pipes. The AG01 – Digital Level Angle Gauge Inclinometer is compact making it possible to work in tight spots and pack it in toolboxes. It comes with 2 x AAA batteries, a screwdriver, a portable pouch with a belt loop, user manual.
Huepar tools make getting jobs done easier and quicker. They have a wide assortment of products for you to choose from.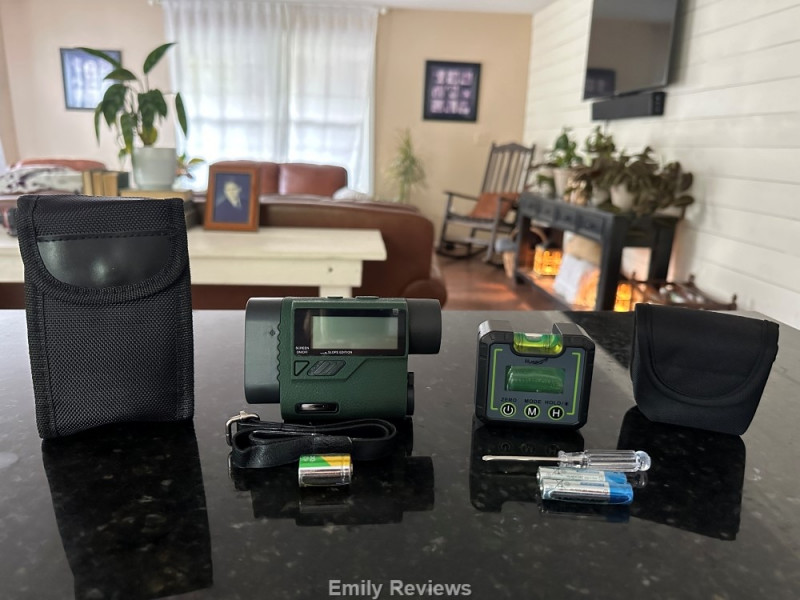 Buy It: Please visit the Huepar website to see their great selection of products and convenient shopping locations.
Connect: Don't forget to follow Huepar on Facebook and Instagram for the latest product announcements and special offers.


Hello, my name is Laurie. My family and I live near the Oregon coast. When we aren't at work, in school, or on the volleyball court, we enjoy traveling, cheering for our favorite sports teams, playing outdoors, and checking off items on our bucket list. We are lucky in that both sets of our parents, as well as our siblings and their families, live within an hour of us. We get together often to help one another out, celebrate milestones, and go on adventures together.
This post currently has 2 responses.