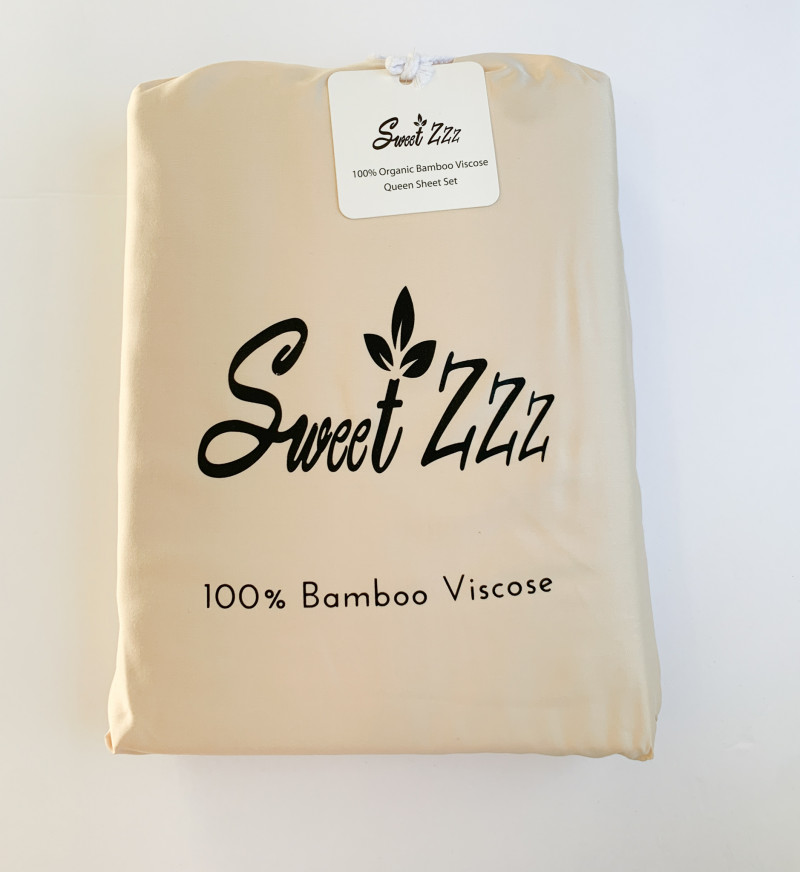 This is a sponsored review. I was sent bamboo sheets from Sweet Zzz. All opinions are my own.
If you've never touched bamboo fabric, you're missing out! I first experienced a bamboo shirt around 12 years ago. I had only ever been familiar with bamboo in wood form, so I was shocked how soft it could be in fabric!
Recently I was sent Sweet Zzz 100% Bamboo Viscose sheets. These are OEKO-TEX® CLASS 1 Certified. This means these sheets have been found to be a safe choice for al ages including babies and toddlers under age 3. These sheets are organic! Meaning, they're made from fibers of organic bamboo. They're available in five colors and seven sizes (twin, twin XL, full, queen, king, California king or split king). You also get to choose whether you want pillowcases included and if so, if you want queen or king-sized cases.
I was sent the queen-size sheet set in the sand color.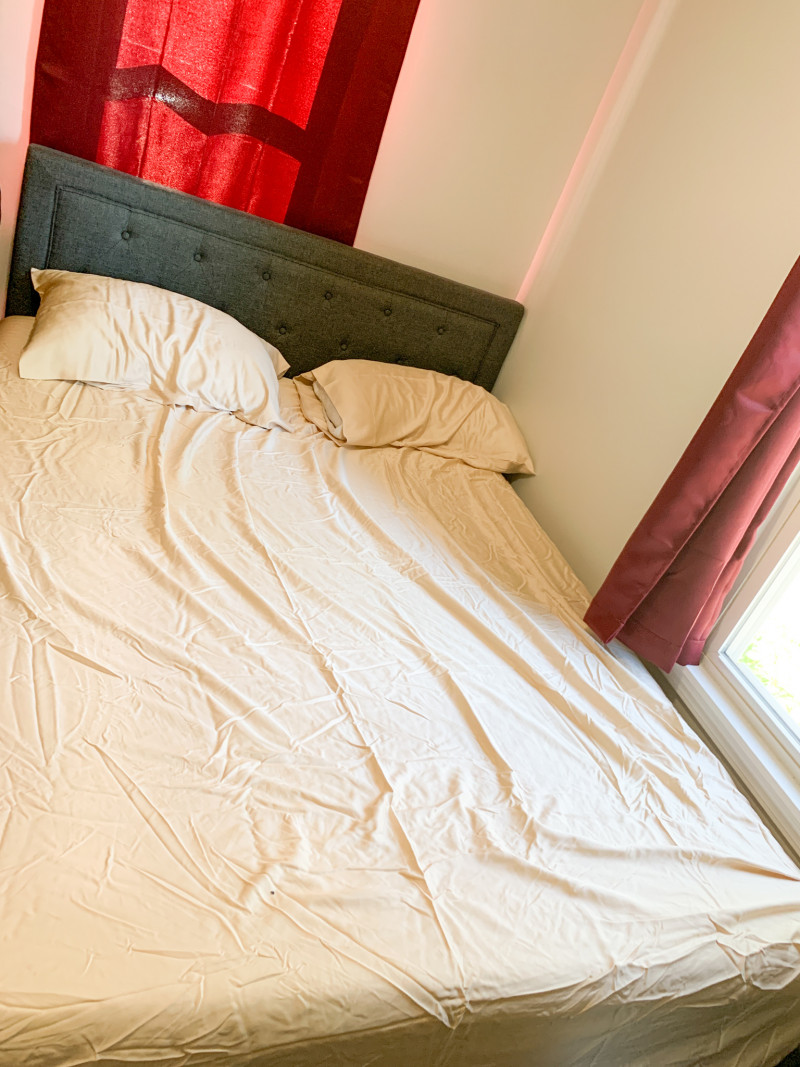 These sheets are as soft, or softer, than a nice cotton. These sheets are made with 400 thread count bamboo viscose which is softer than 1000 thread count Egyptian cotton sheets! Despite being just as nice as very high-end sheets, Sweet Zzz bamboo sheets are more affordable. The sheets are machine washable on a cool and gentle cycle, and machine dryable on tumble or low heat. They are prone to wrinkling, so it is recommended that you remove the sheets from your dryer before they are completely dry. If you hang them to finish drying they will dry with fewer wrinkles. Personally, I don't worry about wrinkles so much, I love the convenience of machine drying.
Bamboo is a breathable material that is great for temperature regulation. I have loved having these sheets for summer because they keep me feeling more comfortable as I sleep at night. Bamboo is an awesome ecofriendly material because bamboo can grow up to 4 feet per day with little to no irrigation. Cotton requires a lot more water to grow than bamboo does. Bamboo is a really renewable resource. Plus, bamboo is naturally antimicrobial and dust-mite resistant, making it a clean fabric choice. On top of all that, when bamboo is grown in soil it can actually improve the quality of the soil, leaving it better than it found it!
These sheets feel cool to the touch at first which is really nice when crawling into bed on a hot summer night. I live in Michigan so we don't get as "bad" of summers as many other places. Still, we've had a handful of days where the heat index was 95 or higher and our window A/c has struggled to keep our place cool. It can be really challenging to sleep when it's uncomfortably warm or humid in the house. So, it's been nice to have some breathable, cool sheets.
The only thing I could see improved about these sheets would be the depth of the pocket. They aren't quite as deep as some other sheet sets that we own, so I find that the field sheet pops off our mattress sometimes with movement. I still like the sheets a lot though.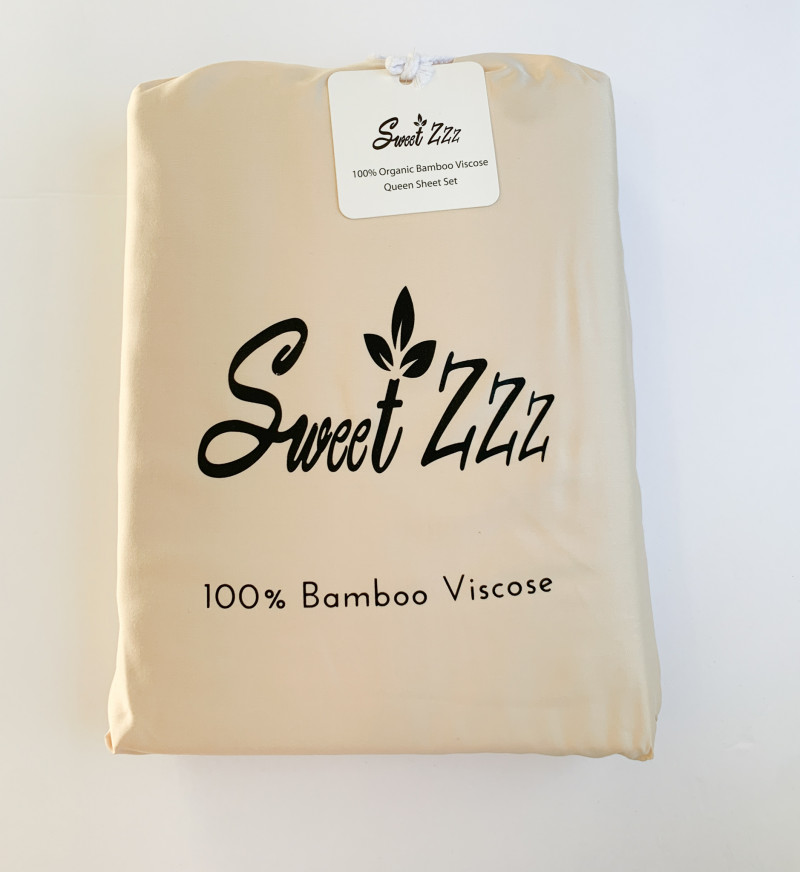 The bamboo viscose sheets come in a little drawstring bag that is of the same material. The color even matches the sheets you ordered! This would be perfect for gift giving! They come with a lifetime warranty so you can feel confident in your purchase whether you're shopping as a gift or for yourself. If you're curious about giving them a try, they have a 50 day money back guarantee. So if you buy them, use them for 49 days and decide you don't want to keep them, you'll still get a full refund. Even the return aspect will be free. I highly doubt you'll want to return them, but it's a nice policy that you can.
If you're in the market for other bedding items, Sweet Zzz also sells a few types of pillows, a mattress, a weighted blanket and other bedding items. If you or your spouse works in a service industry (the military, law enforcement, education, etc) you can get a 5% discount. Plus, be sure to check their sales page for any deals or coupons that they may have available when you're ready to purchase.
Win it: One winner will get a set of bamboo sheets! They can choose any size or color available on the website. This sponsor has requested that the mandatory entry for this giveaway is following them on Instagram. This giveaway is open to the US and will end 7/18/2022 at 11:59pm Eastern.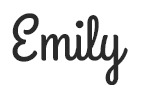 Hi there! I am Emily Evert, the owner of Emily Reviews. I am 28 and live in a small town in Michigan with my boyfriend Ryan and our two pugs. I have a large family and I adore my nieces and nephews. I love reading memoirs, and learning about child development and psychology. I love watching The Game of Thrones, Teen Mom, Sister Wives and Veep. I like listening to Jason Isbell, John Prine, and other alt-country or Americana music. I created Emily Reviews as a creative outlet to share my life and the products that I love with others.
This post currently has 45 responses.